Entertainment
How Rosemarie Vega & Big Ed Have Changed Their Looks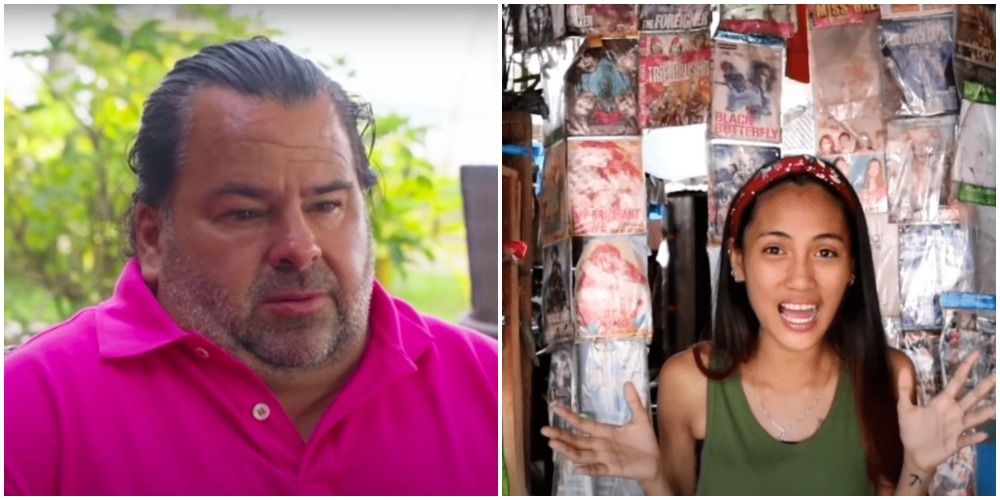 Rose collaborates with beauty brands and often features different looks on her IG. Ed has also dropped 18 pounds. Check out pics of their makeovers.
After appearing on 90 Day Fiancé, many reality TV stars transform their physical appearances to attract more eyeballs. The Brazilian bombshell Larissa Lima had a full-body makeover and spent over $72K to get the look she desired. Rosemarie Vega and "Big Ed" Brown have also changed their looks, but in much more subtle ways than some of their 90 Day Fiancé counterparts.
Rose and Ed appeared on 90 Day Fiance: Before The 90 Days season four, which premiered amid the coronavirus pandemic. Although the couple didn't end up together, they garnered a good number of followers on their social media. Rose has over half a million followers on Instagram and YouTube. Due to such massive popularity, she is getting the opportunity to work with multiple beauty brands, including Bianca Festejo. In October 2020, the beauty company gave her a unique look by dying her hair pink.
Continue scrolling to keep reading
Click the button below to start this article in quick view.
Related: 90 Day Fiancé: Rose Vega Unrecognizable After Supermodel Makeover
After showing off wavy pink hair, the single mommy Rose surprised her IG family with another makeover and flaunted her straight burgundy hair. For this photoshoot, she collaborated with a group of local creative artists such as a photographer, make-up artist, and hairstylist. Since then, the 25-year-old former reality TV star has continued experimenting with her looks. Most recently, she partnered with a creative studio for a photoshoot and stunned the whole 90 Day Fiancé community with a supermodel makeover. Check out the picture she shared, which got over 40K likes:
Rose's ex-boyfriend, Ed, is also making an effort to spice up his physical appearance. He is currently in the spotlight again, this time on the new 90 Day Fiancé spin-off, 90 Day: The Single Life. The show, available exclusively on Discovery+, follows Ed while he tries to navigate his dating life. But before jumping back into the dating world, Ed feels he needs to lose at least 30 pounds. Tor that, he has hired a fitness trainer. As of his most recent updates, Ed already lost 18 pounds. Check out the before and after picture comparison below:
It has also been noted that Ed has made some wardrobe changes. During the show, he was spotted wearing bright-colored shirts and t-shirts. But now, he only wears solid dark colors, especially black, in his Instagram pictures. It appears the former 90 Day Fiancé: Before The 90 Days star is following some fashion tricks that would make him look slimmer and help to impress the ladies. After all, black never fails to create a slimming illusion,
Next: 90 Day Fiancé: Paola Mayfield Stuns Fans With Hot 'Marilyn Monroe' Look
Source: Rosemarie Vega, Big Ed
90 Day Fiancé: What's the Tell All Drama Between Tom Brooks & Avery Warner?
About The Author
Follow us on Google News
Read original article here