Some dungeons will be required for the main game, while there is also a bonus and secret dungeon you don't want to miss in Persona 4 Golden.
Quick Links
Each time a new victim is thrown into the TV World, it creates a new dungeon to be explored in Persona 4 Golden. All dungeons can be accessed at the main stage of the TV World, and after completing a dungeon and finishing that part of the story, you're still able to return to the dungeon on a later date should you wish to explore further and farm EXP.
Related: Persona 4 Golden: What Day Is Each Social Link Unlocked
Dungeons must be completed in a timely manner, as a person thrown into the TV World must be saved before the fog rolls into Inaba — otherwise, you'll receive a game-over screen. Each dungeon consists of a few floors that are randomly generated and have different layouts each time you enter. While a few important boss or puzzle floors are structured and will stay the same, the randomization of the floors helps keep dungeons fresh no matter how many times you explore them.
All Dungeons In Persona 4 Golden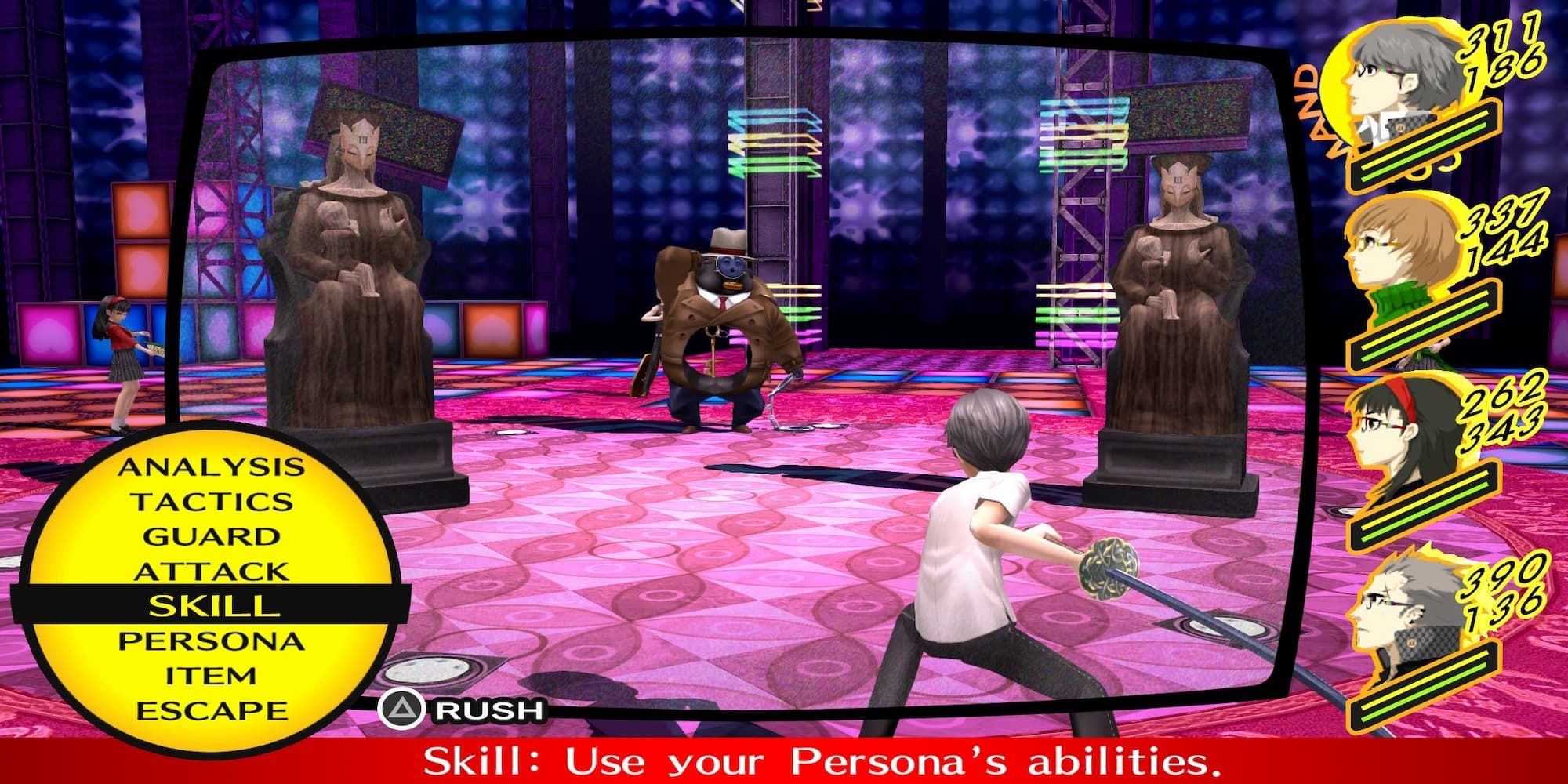 No matter which ending you aim to get, most dungeons must be completed to save each primary victim and not get a game-over. That's the first time the player and Yosuke go into the TV World and go to the Northern Shopping District, but that doesn't count as an entire dungeon and only consists of a few battles and story moments. The levels provided are recommended for your team's average for that dungeon's final boss.
| Dungeon Name | How Many Floors | Recommended Final Boss Level |
| --- | --- | --- |
| Yukiko's Castle | 8 Floors | Level 13-15 |
| Steamy Bathhouse | 11 Floors | Level 25-27 |
| Marukyo Striptease | 11 Floors | Level 30-33 |
| Void Quest | 10 Floors | Level 40-43 |
| Secret Laboratory | 9 Floors | Level 53-55 |
| Heaven | 10 Floors | Level 60-62 |
| Magatsu Inaba | This dungeon has two sections, the first section being only two floors and the second section being six floors. | Level 70-73 |
| Hollow Forest | 10 Floors | Level 80-85 |
| Yomotsu Hirsaka | 9 Floors | Level 85+ |
Related: Persona 4 Golden: Best Activities To Do In Free Time
Optional Dungeons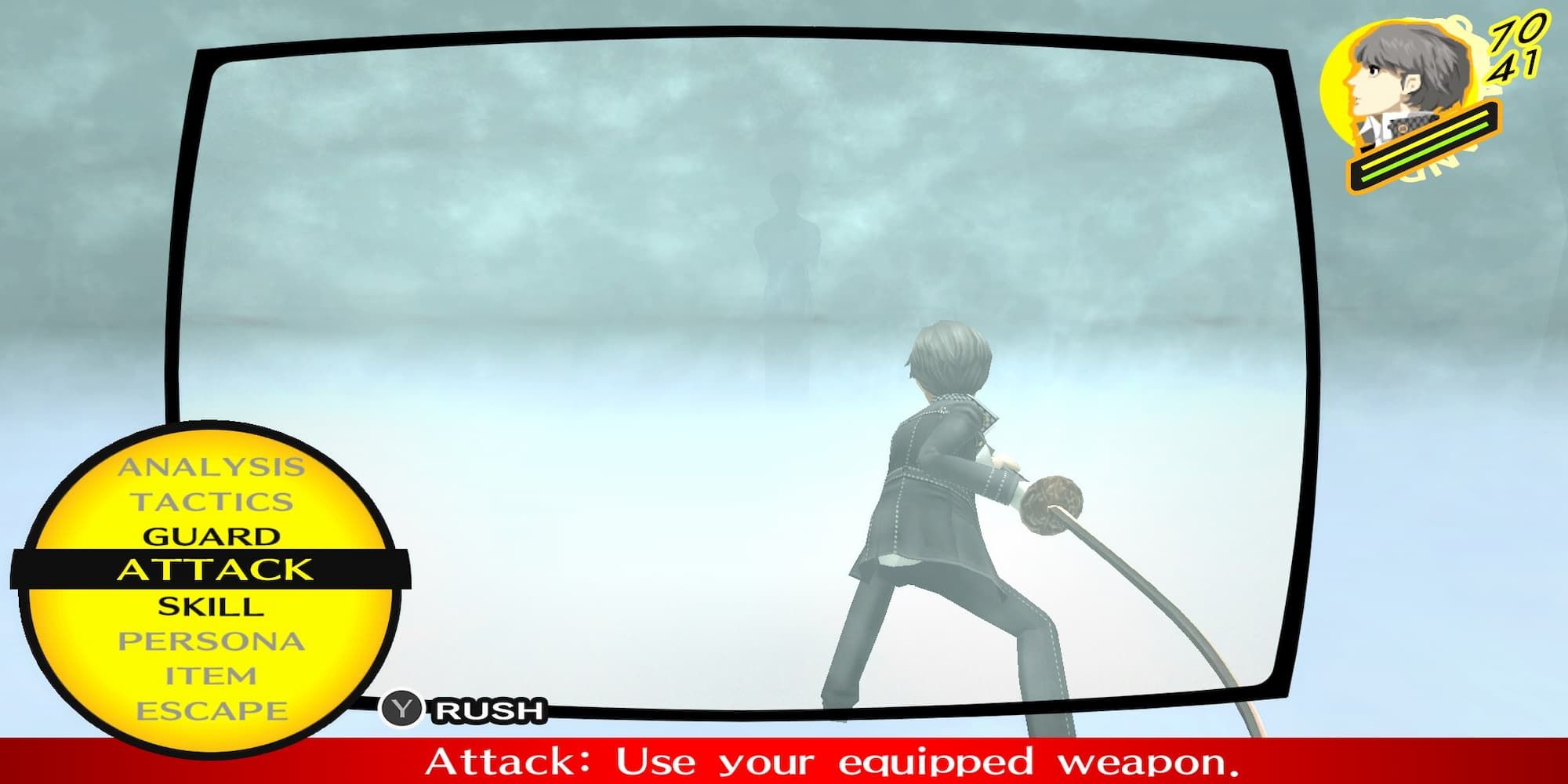 Depending on which ending you pursue, you may not access each of the dungeons listed above. Hollow Forest is a new dungeon added to The Golden edition of the game and is centered around Marie and her story. To access the Hollow Forest dungeon, you'll need to max out Marie's social link before December 31st.
Magatsu Inaba and Yomotsu Hirsaka are both in the base game but can be missed if you make the wrong decision. Attempting to complete the Accomplice ending will end the game earlier than expected — and without identifying the true murderer, you won't be able to go to Magatsu Inaba to face them. Yomotsu Hirsaka is the final dungeon to reach the game's true ending and requires players not to leave Inaba on their last day and uncover the real truth behind the midnight channel and the TV World. Players who are attempting to get the true ending to the game, along with the epilogue, will need to complete every dungeon.
Next: Persona 4 Golden: All Party Members, Ranked
Denial of responsibility!
Gamers Greade is an automatic aggregator of the all world's media. In each content, the hyperlink to the primary source is specified. All trademarks belong to their rightful owners, all materials to their authors. If you are the owner of the content and do not want us to publish your materials, please contact us by email –
[email protected]
. The content will be deleted within 24 hours.