Hi-Fi Rush takes you through many levels to test your rhythm throughout its story. Between the score ratings you'll know you could beat, and the collectibles you know you've missed, you may find yourself spending a chunk of your playtime wondering when you'll get the chance to play the levels again.
RELATED: Best Rythm Games, Ranked
Tango Gameworks' level design is highly replayable, but you will be waiting quite a while to test that replayability for yourself. By that time, you'll have a lot more tricks up your sleeve, and even more reasons to search every corner.
Where To Select Levels
During the story, whenever you were between chapters, or if you'd saved and quit, you needed to lay on the sofa for Chai to be granted the option to rush back into the action. This same couch will now work as a level selection after you have beaten the final boss, Kale Vandelay. Just interact with the couch anytime after you've beaten the game, and it's the first of your options.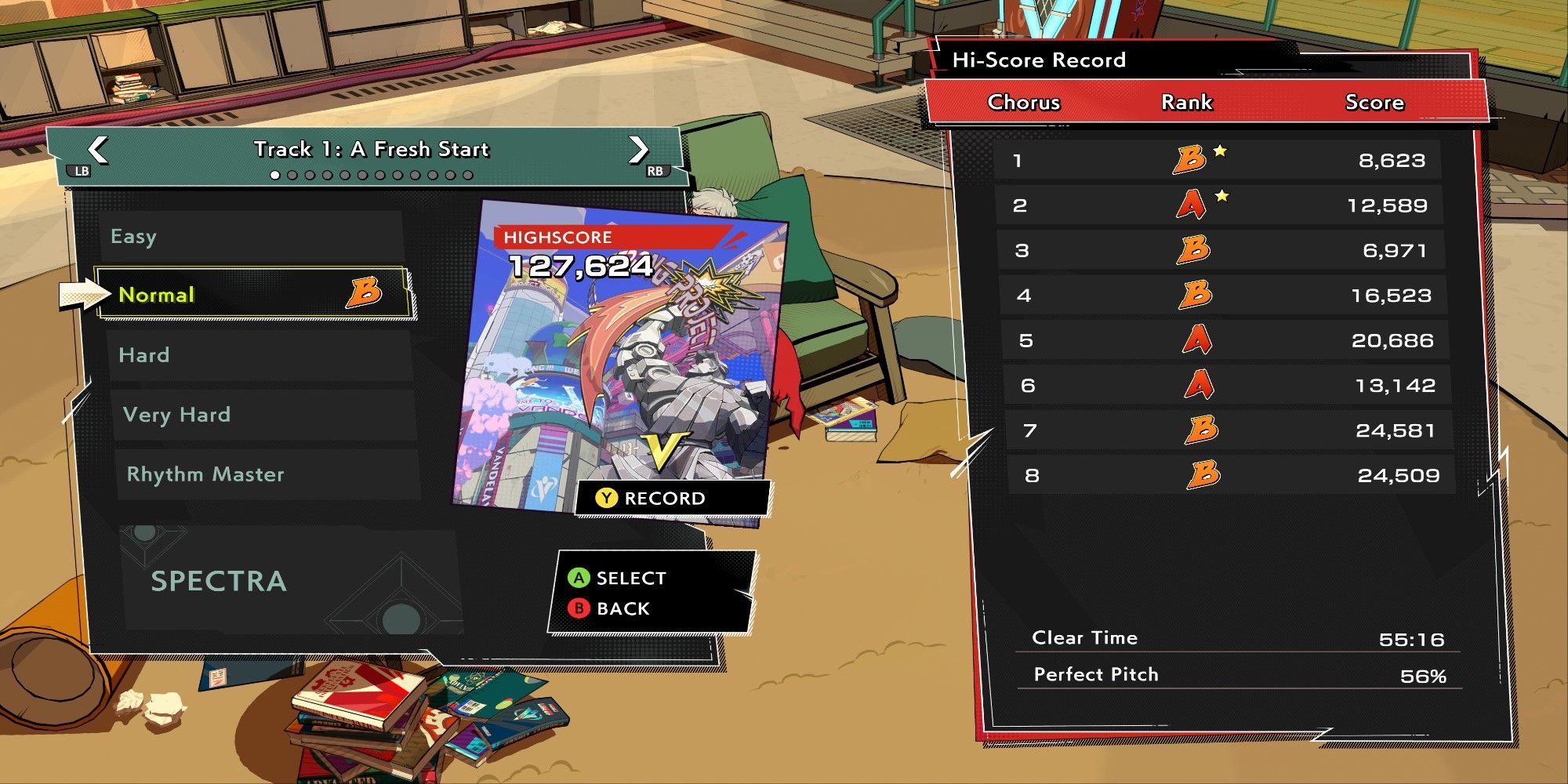 Once you've picked level selection, you'll get a menu with every single track. Tracks work like worlds or stages, there are many battles and set pieces in each track but when you select a track you must start from the very beginning of the track. You aren't allowed to start from the middle or the boss fights at the end. However, if you save and quit a replay, then you will be allowed to go right back to where you left off, making this only one of two minor exceptions. The levels will mostly play out exactly as they did in the main story, with the same cutscenes and dialogue, but the new abilities you've unlocked will sometimes trigger dialogue that reminds you this is post-game content. You are, after all, replaying these levels for story reasons.
RELATED: Hi-Fi Rush: All Life Gauge Pieces In Track 1
What To Do While Replaying Levels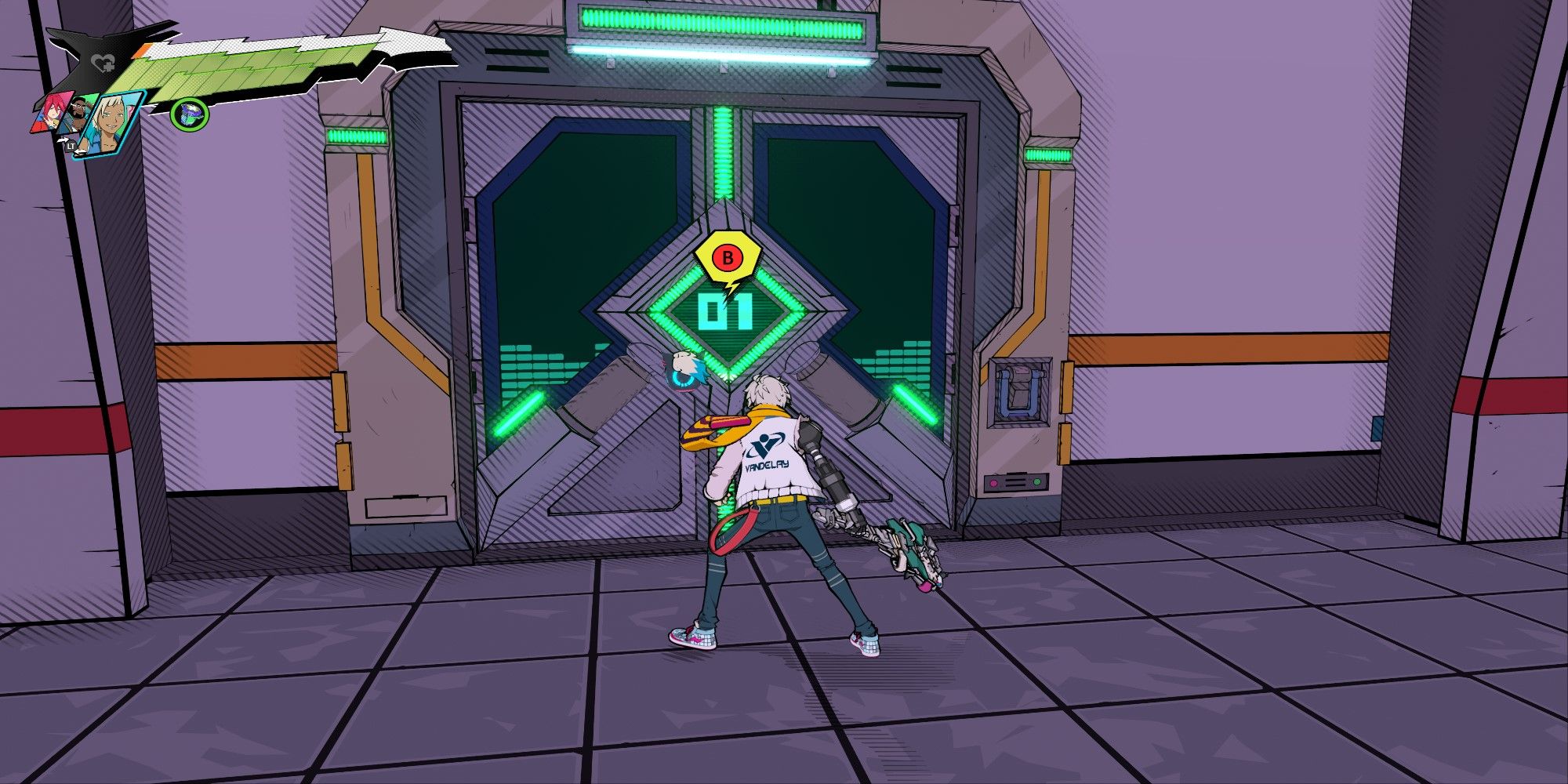 The story reason you are going back through the tracks is that Peppermint gets a strange reading, this strange reading in question is that the SPECTRA doors are now finally unlocked. You likely encountered a few of the eight SPECTRA challenge doors during your first playthrough, and no matter who was in your party, nobody knew the secret of the doors. You will now be allowed to complete the challenge inside, and whether you manage to pass said challenge or not, leaving this room will grant you the option of just returning to your hideout. Of course, if you're going through the process of replaying each track, you may as well do everything now available to you.
Improve Your Ratings
When selecting your track, take a quick note of the ratings you've earned for all the stages. Your first reaction may be that you now have a bunch of ratings you can try to improve, and while that is a nice goal to aim for, you should also notice that your ratings for each difficulty are kept separate. In other words, you will only have letter ratings for the difficulty you beat the game on. There will be no ratings at all for the difficulties above or below your previous difficulty. To prove just how seriously these different difficulties treat their ratings, go check your achievements. If you played on normal and expected the achievement for playing on easy also popped, you are out of luck, you do need to play every track on easy. Your full party and moveset will make this no problem at all for easier difficulties, but you may still struggle with the newly unlocked rhythm master, so consider saving these for after you've earned the rest of the upgrade.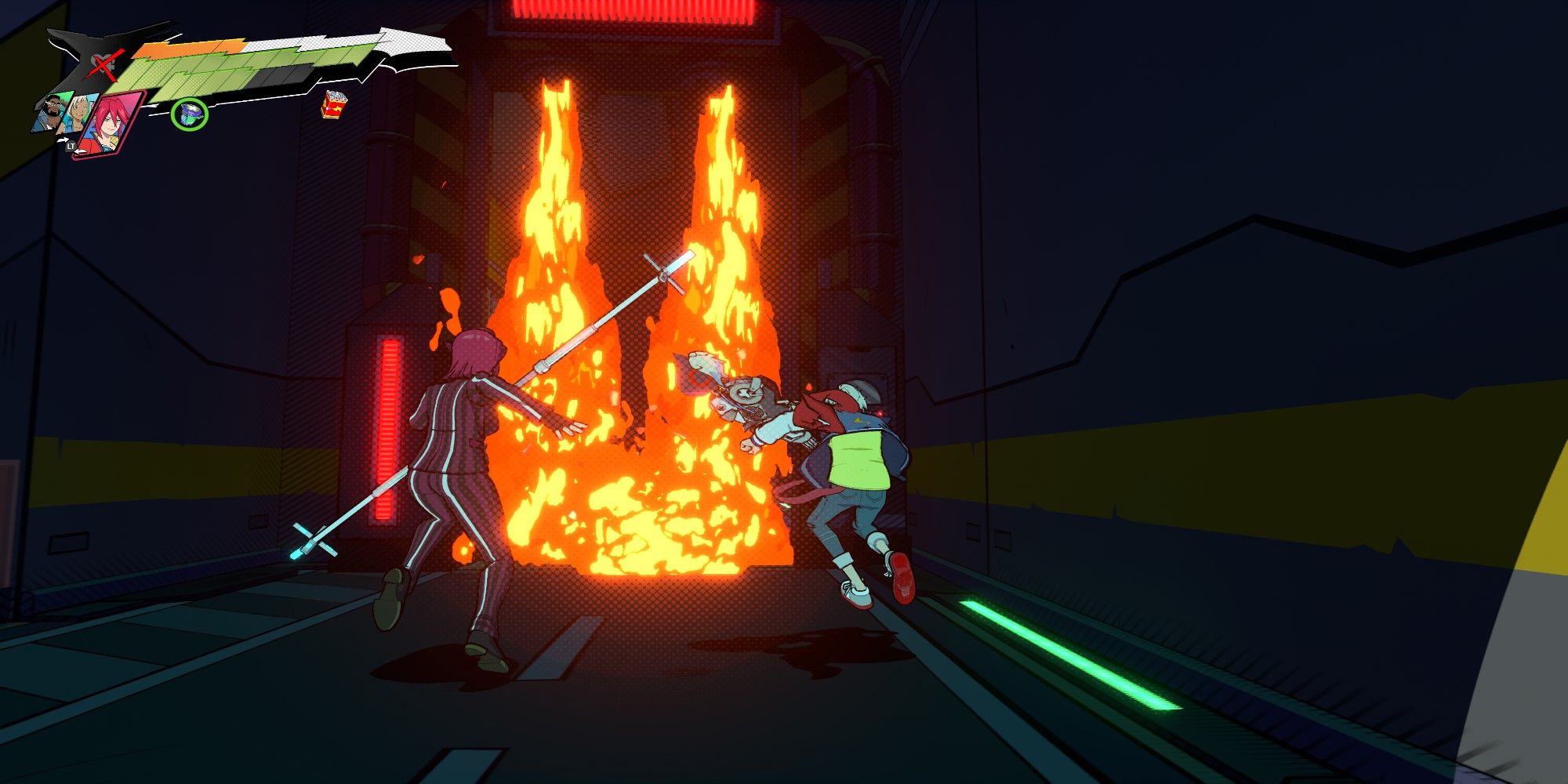 Achieving S-Ranks isn't the only thing you can focus on, the design of the levels themselves should be a high priority for you. Remember the walls of fire or the walls with orange lines? You eventually gained the ability to go past those barriers, but they showed up as early as track one. Go and find them again, because there are a lot of useful rewards.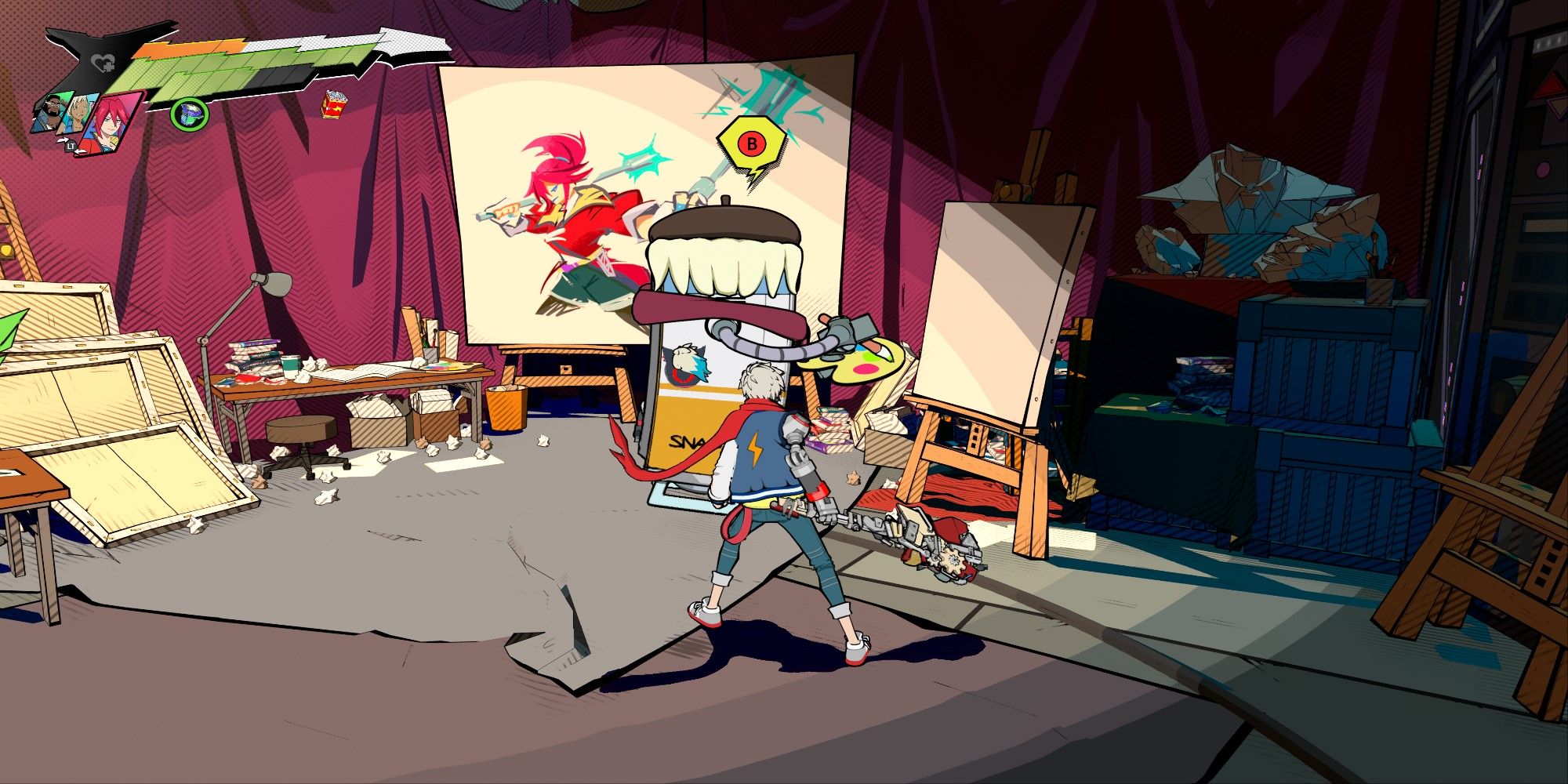 Take this hidden room in track six for instance, the same track where you end on a boss fight against Korsica. This secret room is behind a wall of fire, which can only be deactivated by calling in aid, from Korsica. The collectibles hidden here will be completely unobtainable until you've earned level select, said collectibles being a chat with an artist and one of the graffiti you will keep a picture of in your hideout.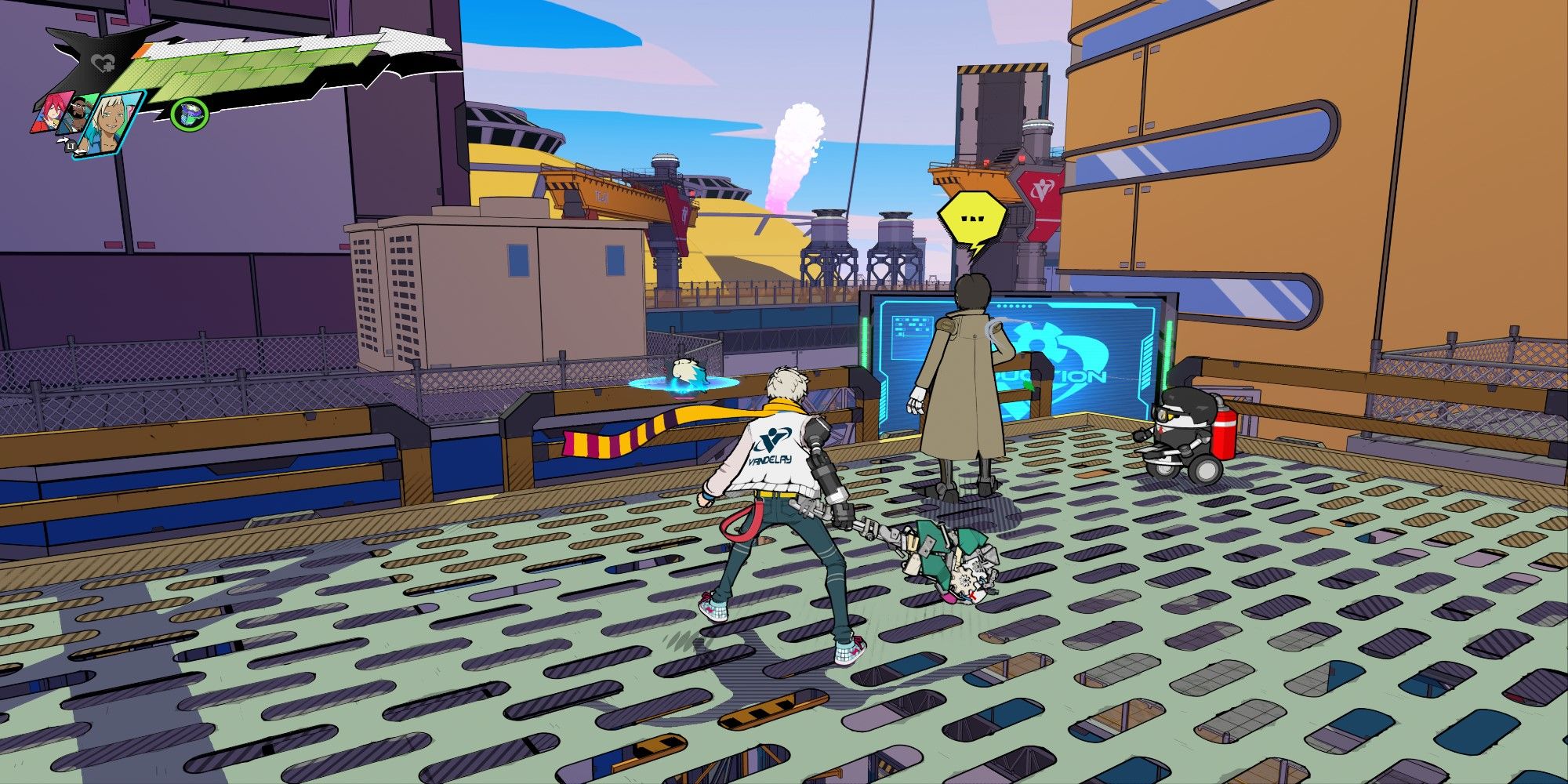 While using level select you will see a list of every collectible, and how many of them you still need to find. There's always the chance a few of them were just something you didn't happen to notice the first go around, but there's a very good chance that missing collectibles were hidden behind challenges you didn't have the right teammate for. This will even include Peppermint, as she's not unlocked until track two but unlocks passageways in track one such as a hidden encounter with Vandelay's HR. No matter what you prefer to replay levels for, Hi-Fi RUSH will keep you occupied.
NEXT: Hi-Fi Rush: How To Increase Max Health
Denial of responsibility!
Gamers Greade is an automatic aggregator of the all world's media. In each content, the hyperlink to the primary source is specified. All trademarks belong to their rightful owners, all materials to their authors. If you are the owner of the content and do not want us to publish your materials, please contact us by email –
[email protected]
. The content will be deleted within 24 hours.