Entertainment
Google Chrome Might Let You 'Follow' Websites: How It Could Work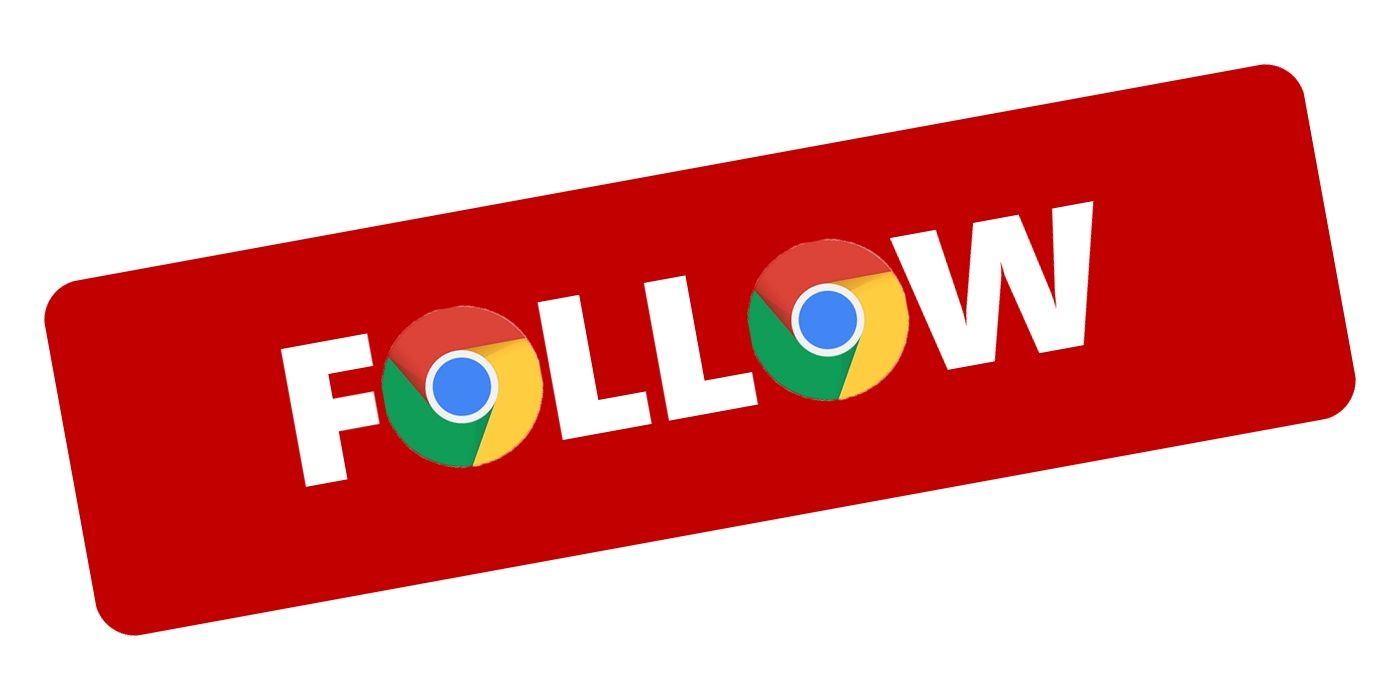 Chrome for Android might be getting an exciting new feature in a future update, thanks to the spotting of a 'follow' button in the app.
Google Chrome may have an exciting new feature in store for Android users with the ability to "follow" websites. The feature isn't enabled yet, and indeed may never be released at all, but points towards plans that would allow readers to stay up to date with the latest activity on their favorite websites. Details are light, but there is much to speculate on and especially since this is the same company that supported its own dedicated RSS reader until 2013.
Google encourages Android users to explore and find new websites through its Discover panel. Opening a new tab on the mobile browser loads a feed of recent content it thinks the user might enjoy. This makes for a great way to discover new websites right on the mobile homepage. Staying up to date with those sites can often require following entire topics or using third-party services like Feedly to monitor RSS feeds. However, that may be changing in an upcoming update.
Related: How You Can Avoid Paywalls With Google News Showcase
Spotted by Chrome Story, Google is experimenting with a new Follow button that appears to be tied to individual sites. The company has made clear moves to make the Discover tab more engaging with easy options to like and share content and to follow specific topics, so the ability to follow individual sites seems like a logical next step to bring Discover a step closer to an RSS reader. At the moment, the Follow button only exists in the Canary channel, a cutting-edge variant of Chrome primarily intended for developers, and is currently non-functional. Given its status on the Canary channel, it could easily disappear, but should Google proceed with development it would move forward through multiple development stages before being released to the general public.
How Following On Chrome Might Work
Though the feature isn't available for testing yet, it's possible to make some educated guesses on how it might work. Based on how the company handles Topics in general, it's likely that following individual sites will work similarly. The option to 'Follow" will appear in the overflow menu and used when on a website the reader wants to encounter more often. Once following has been enabled, it is likely more more posts from that website will be shown in the Discover tab. Whether there will be additional filter or section options remains to be seen, but it is possible.
The ability to follow individual websites is nothing new for Google. Although the company's Google Reader had a loyal user base, declining numbers eventually resulted in the RSS reader shutting down in 2013. Since then, feed aggregators like Feedly have thrived in the absences of the gargantuan competitor, so it makes sense for the company to be looking at new ways to offer similar functionality within Chrome. While the simple presence of a "Follow" button doesn't necessarily indicate a Google Reader 2.0 is on the horizon, it certainly hints at a fresh take on a classic idea. However, with not much more than the option in the settings having been noted, it remains to be seen when the Google feature will become available.
Next: How To Group Tabs In Google Chrome For Android (& Use Them Like Bookmarks)
Source: Chrome Story
WandaVision Merchandise Reveals Agatha & Wanda Episode 8 Scene
About The Author
Follow us on Google News
Read original article here