Entertainment
Genshin Impact Version 1.4 Character Leaks: Who Mimi Is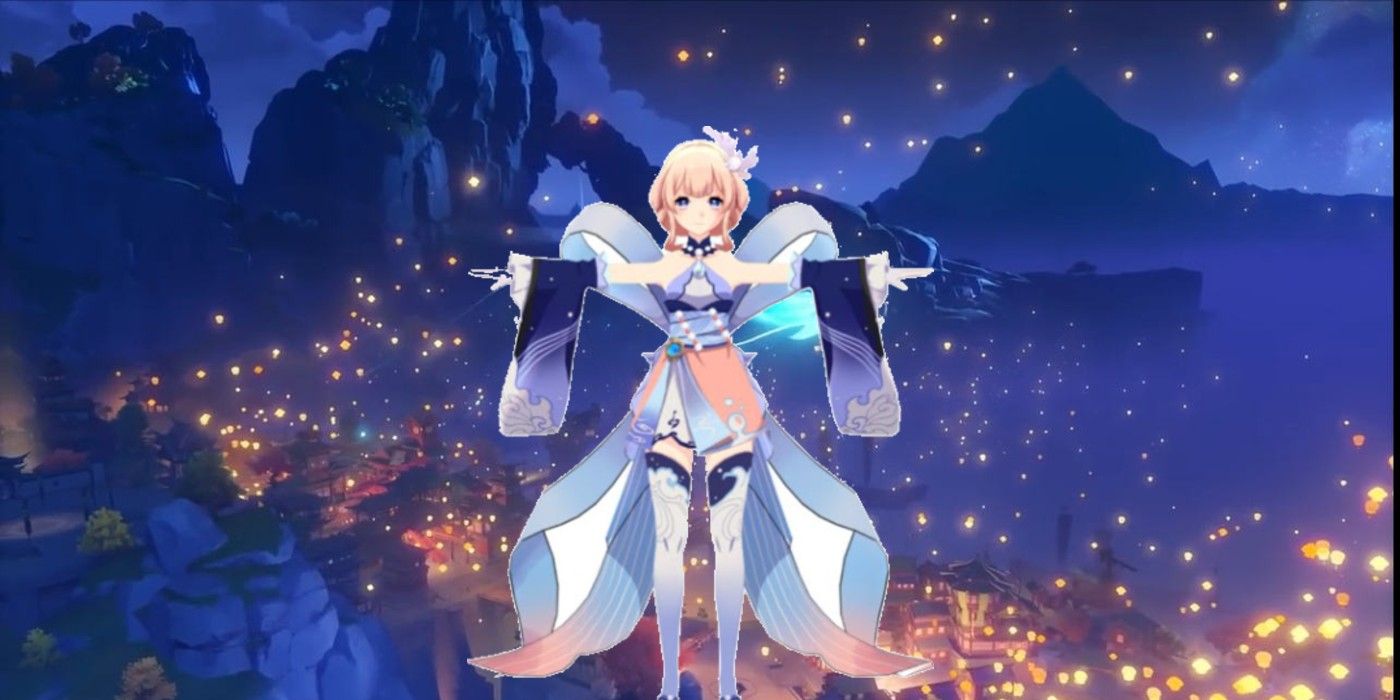 There are several rumored characters coming to Genshin Impact Version 1.4, including a leaked character named Mimi. Here's what fans should know.
Although Version 1.3 of Genshin Impact is still well underway, a lot of attention is already turning toward the Version 1.4 content. As usual, rumors and alleged leaks of characters are in full swing, as fans are eager to learn more about which characters might become playable in the next update. One of the most prevalent rumors is that a new character, Mimi, will arrive in Version 1.4 of Genshin Impact. Here's what fans should know about her.
While fans await Version 1.4 of Genshin Impact, character leaks are continuing to surface. Thus far, leaks have had a pretty good track record of being real for the open-world RPG, so the latest leaks suggesting Mimi will be a Banner character in the 1.4 update has a little merit. So far, Ayaka, Rosaria, and Mimi have all been speculated as being added as playable characters in the next Genshin Impact update, even though developer miHoYo has yet to make any official announcement.
Continue scrolling to keep reading
Click the button below to start this article in quick view.
Related: Genshin Impact's Stand By Me Event: Which Free Character Is Best?
Since its release last year, Genshin Impact has been the subject of countless leaks and rumors – most of them connected to its ever-growing roster of playable characters. Mimi was actually leaked last year, as part of an alleged datamine of Genshin Impact revealing eight characters that had yet to make it into the game. Since that time, characters like Rosaria have actually appeared in-game, while others like Hu Tao have been rumored for past updates. So, will Mimi actually become playable in Genshin Impact Version 1.4?
Genshin Impact Version 1.4 Mimi Rumors Explained
There are plenty of reasons to think Mimi may be releasing in the next Genshin Impact update. The biggest reason is that leaks and rumors for the game are usually real. Past predictions of playable characters have mostly become true: Zhongli and Tartaglia in 1.1, Albedo and Ganyu in 1.2, and Xiao in 1.3. So, it's reasonable to assume the Mimi and Rosaria Banner rumors are true, too.
The one problem with Mimi is that there's almost no concrete footage of her. Outside of the alleged datamine and some fan-made renders, Mimi is missing from the kinds of Genshin Impact media most leaked characters have been a part of – like the closed beta, official manga, or promotional artwork. Of all the leaked characters for Genshin Impact who aren't playable yet, Mimi remains mostly a mystery.
Because of this, it's hard to say whether or not Mimi will actually be added to Version 1.4 of the game. In the past, rumored and leaked characters had a bit more concrete evidence. However, given the track record for leaks and rumors usually proving true, it's always a possibility Mimi could be added to the game soon. For now, though, Mimi's release in Genshin Impact Version 1.4 is just a rumor.
Next: Genshin Impact Version 1.4 Character Leaks: Is Rosaria Playable
How Many Genshin Impact Players Are There
About The Author
Follow us on Google News
Read original article here