Wo Long: Fallen Dynasty has quickly become a fan favorite, highly lauded by critics and players alike. Praise for its beautiful setting and exhilarating combat can be seen all over, helping to make this game a true classic.
Related: Wo Long Doesn't Need 'Easy Mode' But It Should Help Us Out More
However, many players have reported that (as well as the monstrous difficulty) their gaming experience suffers from lag and FPS issues. These problems can be traced to several potential causes, such as computer specs, background applications, the player's Internet connection, and even the game's configurations. It's important to look into these variables and make adjustments as necessary to fix these issues, so here are some potential solutions.
Check The Game's Minimum And Recommended System Requirements
There are multiple potential causes of the lag and FPS issues you may have been experiencing in Wo Long: Fallen Dynasty. One possible reason may be related to the specifications of your computer. If your computer is not powerful enough to run the game well, it can lead to FPS drops and lag. Below are the official (via the Steam Store) system requirements to run Wo Long: Fallen Dynasty on your PC.
The system requirements for a game are typically divided into minimum and recommended specifications. The minimum requirements are the essential hardware and software needs for running the game at its most basic settings, while the recommended specs give users an indication of what is required for optimal performance, such as playing with all visuals set to high quality.
Minimum System Requirements:
Operating System: Windows 10, Windows 11 (64-bit)
Graphics: GeForce GTX 1650 4GB | Radeon RX 570 4GB
Processor: Intel Core i5-8400 | AMD Ryzen 5 3400G
RAM: 8 GB
DirectX: Version 12
Storage: 60 GB available space
Sound Card: 16-bit stereo, 48kHz WAVE
Additional Notes: HDD / 720P / 30FPS
Network: Broadband Internet connection
Recommended System Requirements:
Operating System: Windows 10, Windows 11 (64-bit)
GPU: GeForce RTX 2060 6GB | Radeon RX 5700XT 8GB
Processor: Intel Core i7-8700 | AMD Ryzen 5 3600XT
RAM: 16 GB
Storage: 60 GB available space
DirectX: Version 12
Sound Card: 16-bit stereo, 48kHz WAVE
Additional Notes: HDD / 1080P / 60FPS
Network: Broadband Internet connection
RELATED: Wo Long: Fallen Dynasty – How To Defeat Zhuyan
Check Your Internet Connection
Another potential cause may be related to your internet connection. Slow, unreliable internet can lead to latency issues and make it difficult to enjoy a smooth gaming experience. So, make sure to visit any speed test site (www.speedtest.net was used in the example provided above) and check whether your internet speed is fine or not. If not, try switching OFF your router and switch it ON after 5–10 minutes. This may fix your internet problem, and you can enjoy the game. But, even after doing this, if your internet is not working well, talk to your service provider.
Close Unnecessary Background Applications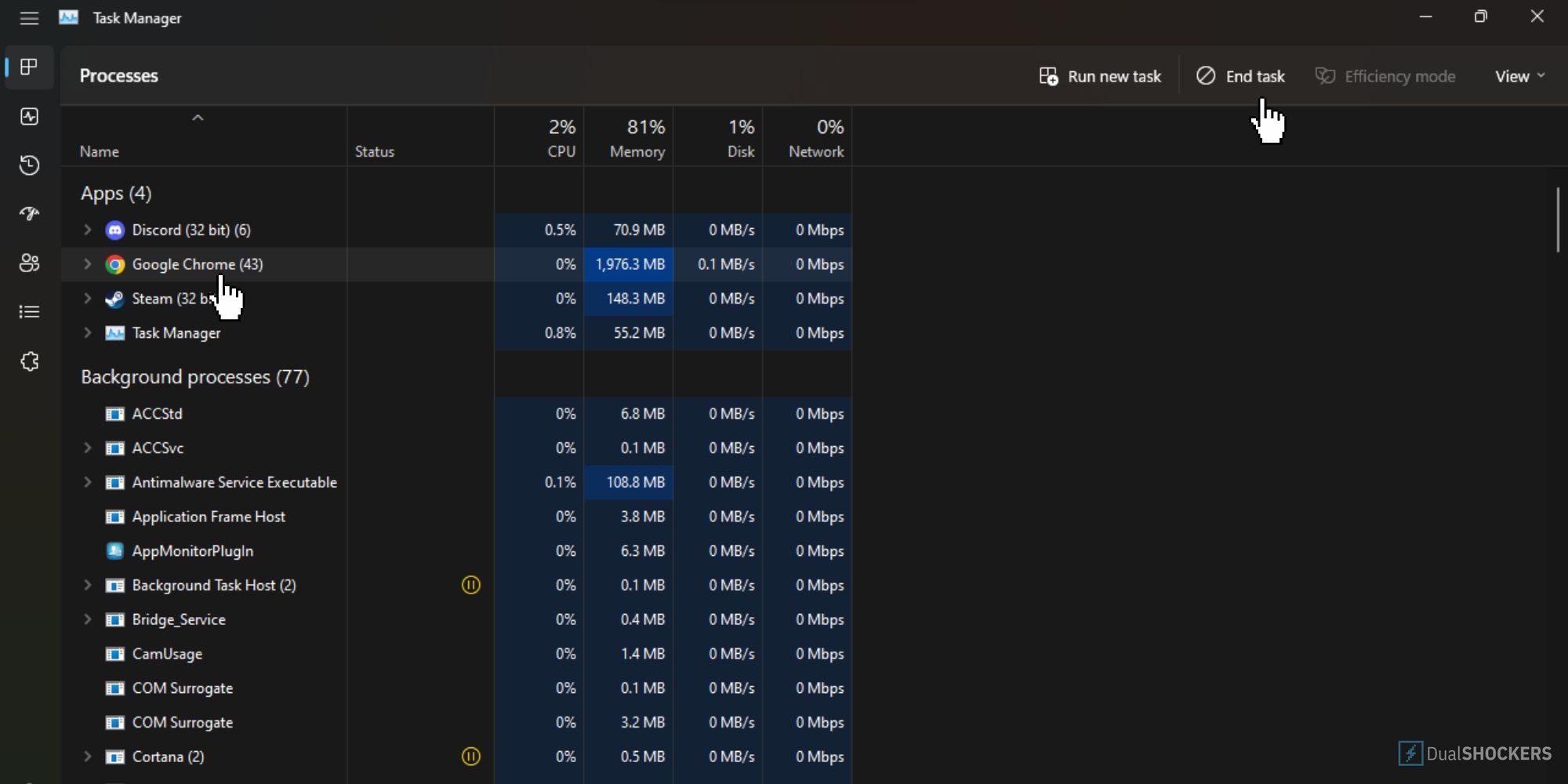 Unnecessary background applications can also lead you toward the lag problem. Close any unused or unnecessary apps running in the background, especially apps with high RAM usage like Google Chrome. Discord may also have a slight performance impact. So if Discord is not required, it should be turned off. Take care not to toggle off any programs that may be important, though.
Follow the simple steps given below to close any background applications you've identified as unneeded on Windows PC:
Open Task Manager by pressing the CTRL + Shift + ESC, CTRL + ALT + DEL, or Windows Key + X button.
Choose the application you wish to remove from the background.
Now, click on End Task.
Follow the same process for every unwanted application.
Additionally, You can turn off background apps through your device settings. Take a look at the steps given below: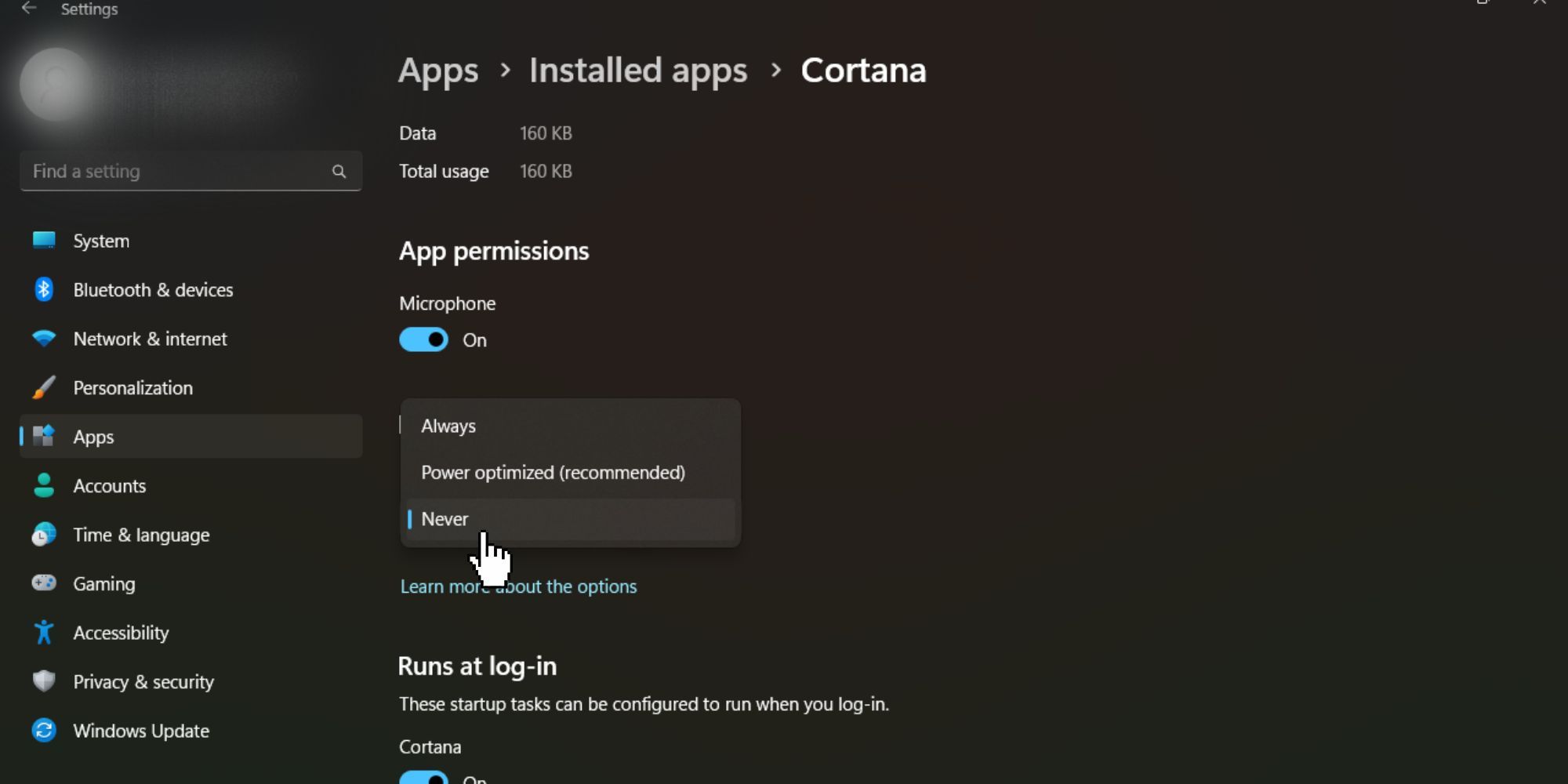 Press the Windows Key.
Open Settings.
Click on Apps, then on Apps & features.
Select the App you wish to close.
Click on the Three dot icon located at the right of the App.
Click on Advance Option, and you'll see the Background apps permissions option.
Under Let this app run in the background, you will see three options. Select Never among them.
Repeat the same steps for each app you wish to disable.
Again, be sure not to accidentally disable anything that you will need running in the background!
There is another option to disable the background running applications from your device. Follow the instructions given below: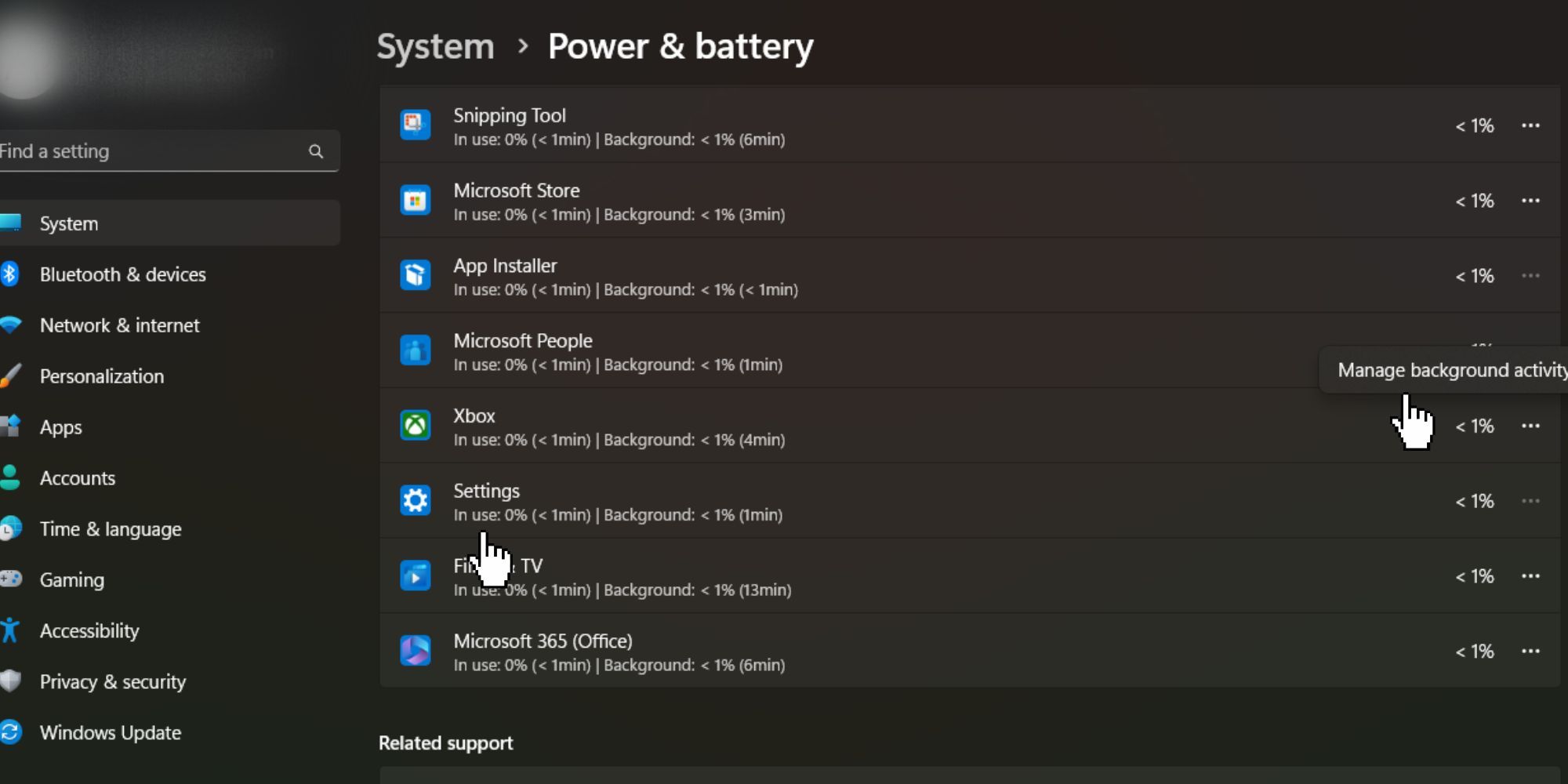 Press the Windows Key.
Open Settings.
Click on System, and then click on Power & Battery.
Click on Battery Usage.
Now select the app you wish to disable.
Click on the Three dot icon located on the right of the app and then click on Manage Background Activity.
You will now be taken to the Apps & features page. Select 'Never' from the Background apps permissions section.
RELATED: Wo Long: Fallen Dynasty – How To Defeat Zhang Liang
Update The Graphics Drivers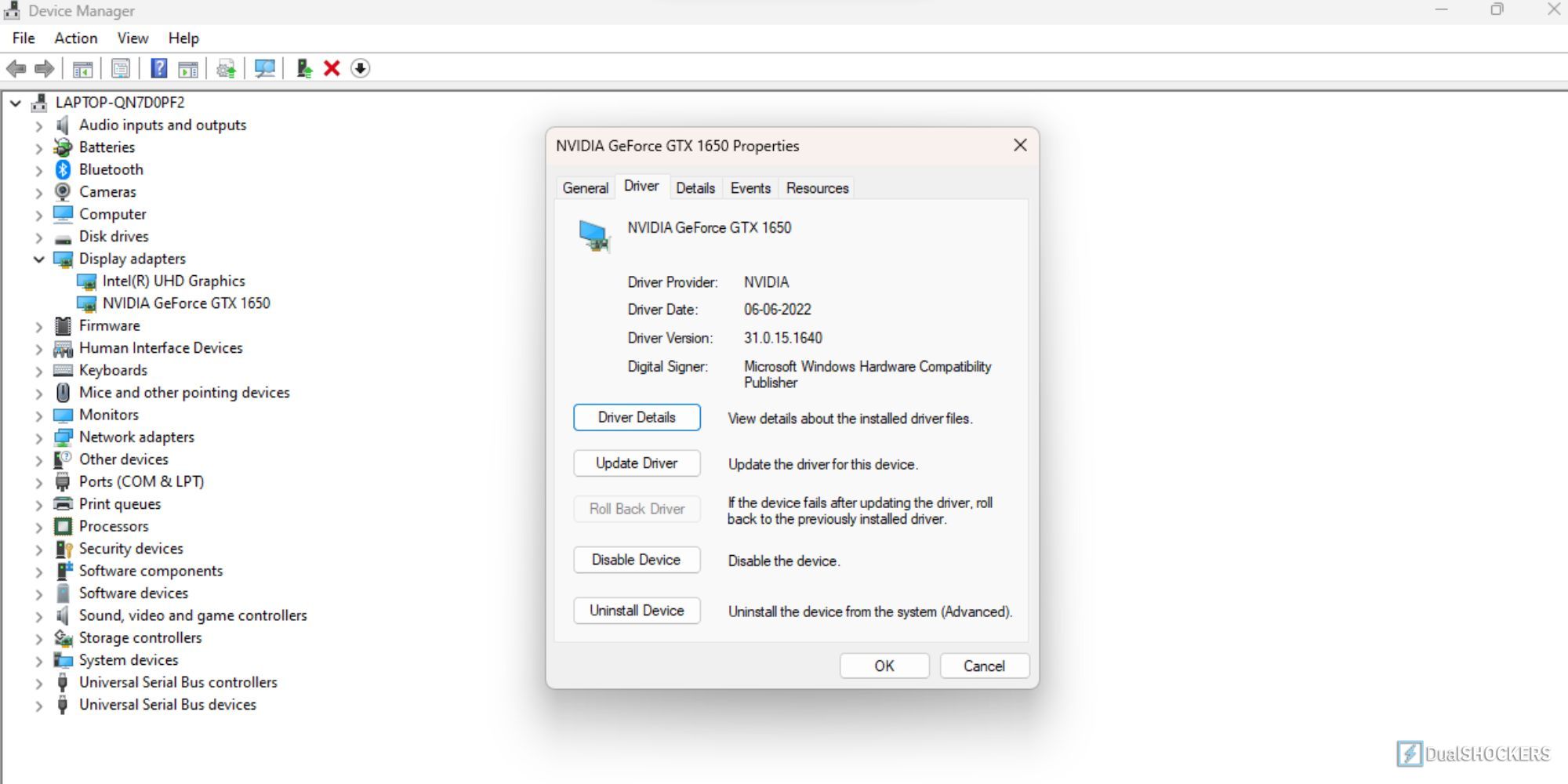 Another possible explanation for any FPS drops may be outdated graphics drivers. You must update your graphics drivers to boost your FPS. Here is how you can optimize your graphic drivers:
Click on the Start menu
Search for Device Manager.
Once inside the Device Manager, double-click on Display Adapter.
Now, double-click on your graphics card, then click on Drivers.
Click on Update Drivers.
It's necessary to stay up-to-date with the latest GPU drivers for your graphics card. It can help you unlock optimizations and new features to increase your FPS.
Lower The Graphics Settings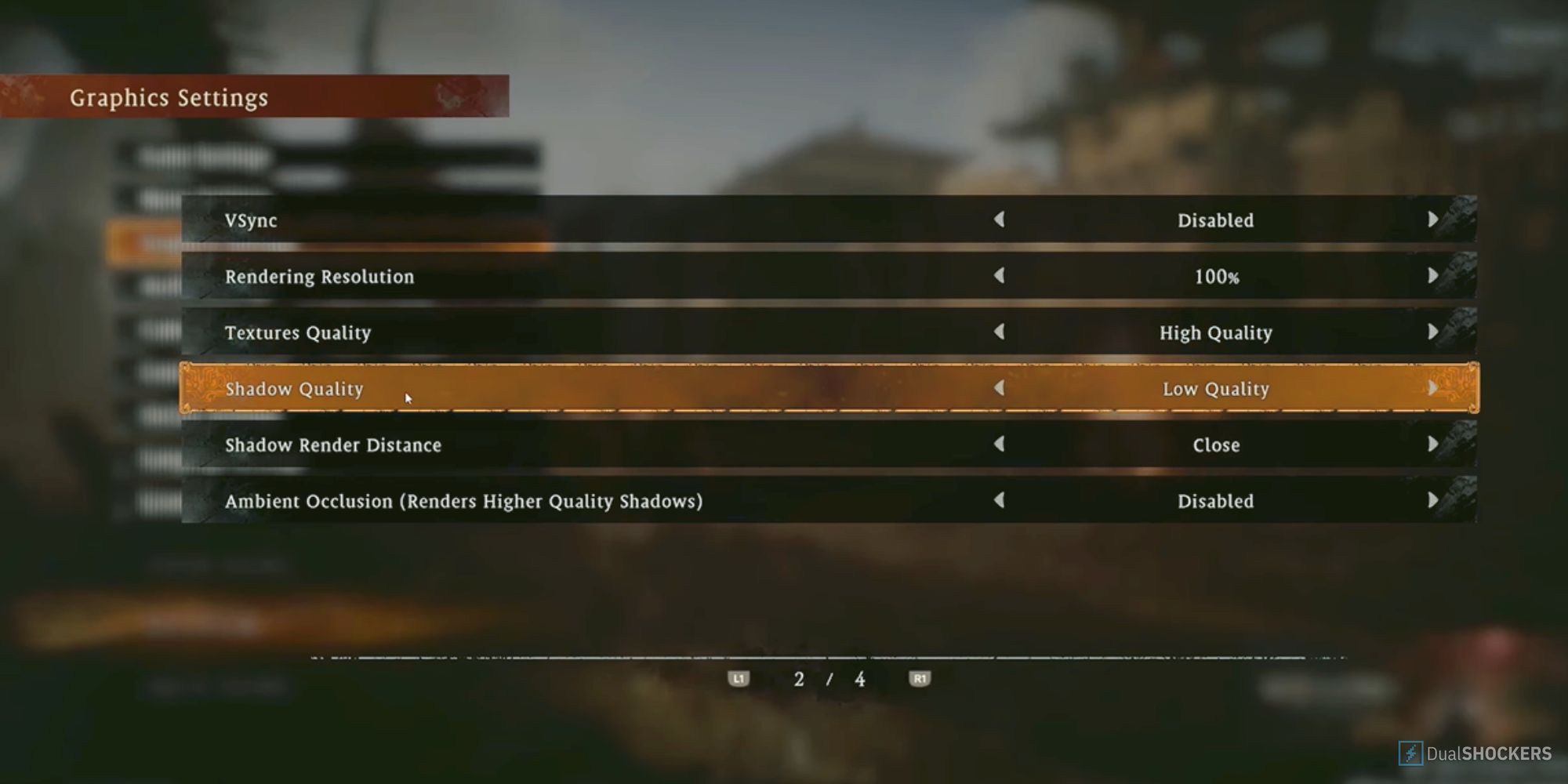 Lowering the in-game graphics settings can help you with the issue of lag or stuttering. In order to ensure a smooth gaming experience, some graphics settings may need to be adjusted or disabled. Anti-Aliasing, Motion Blur, Shadow Quality, and Shadow Render Distance are all examples of settings that can reduce performance on lower-end PCs. Modifying these settings can prevent the PC from overheating and allow for more consistent gameplay. This challenging Soulslike (yes, another one) can be taxing on hardware, after all.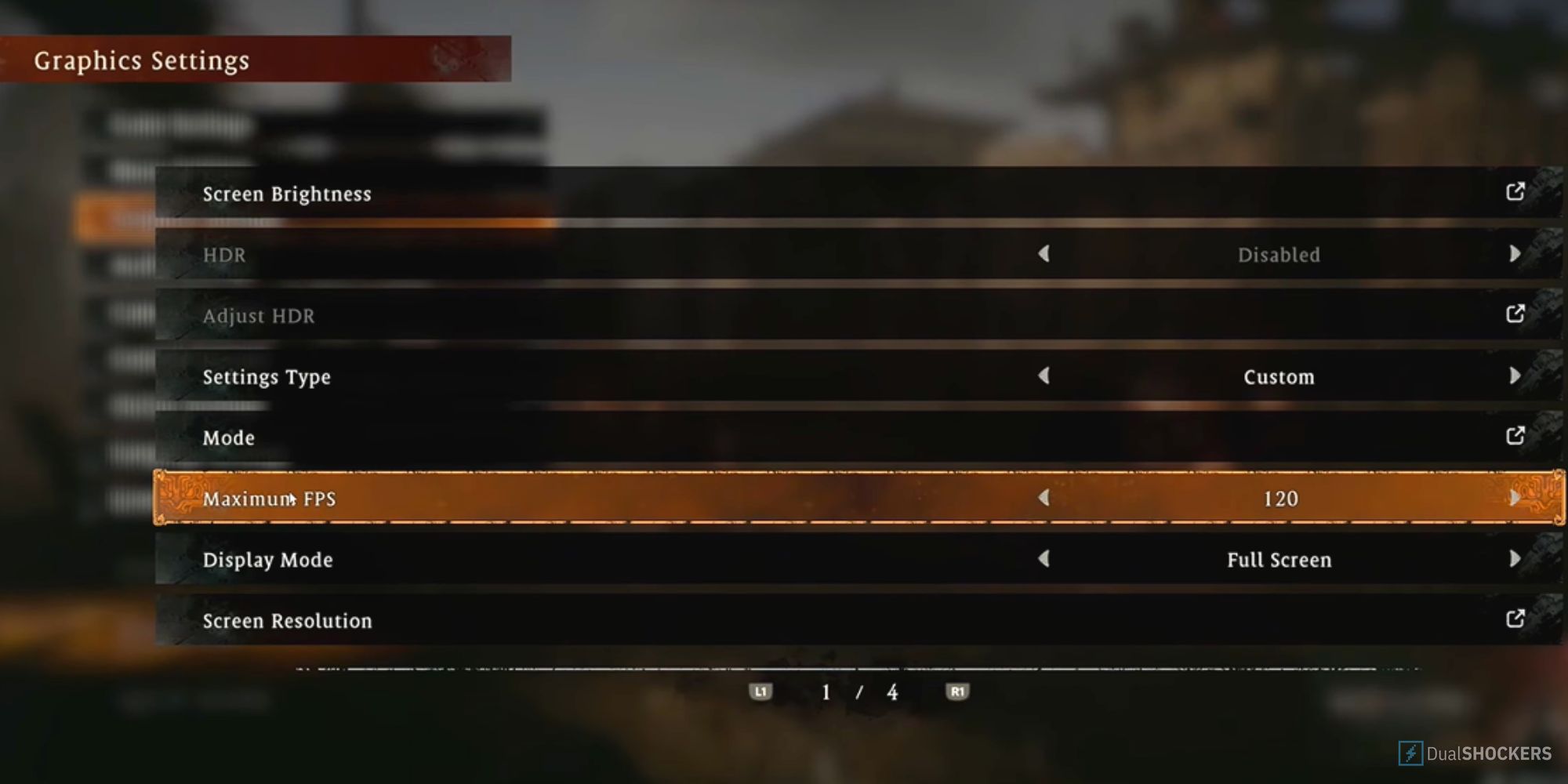 If your only problem is low FPS, try increasing it via the in-game settings. Here is how you can do it:
Launch the Wo Long: Fallen Dynasty game.
Open the in-game Settings.
Click on Graphics Settings.
Check out the Maximum FPS option from the list. Adjust the FPS from 60 to 120 to get the maximum value.
Repair Or Reinstall The Game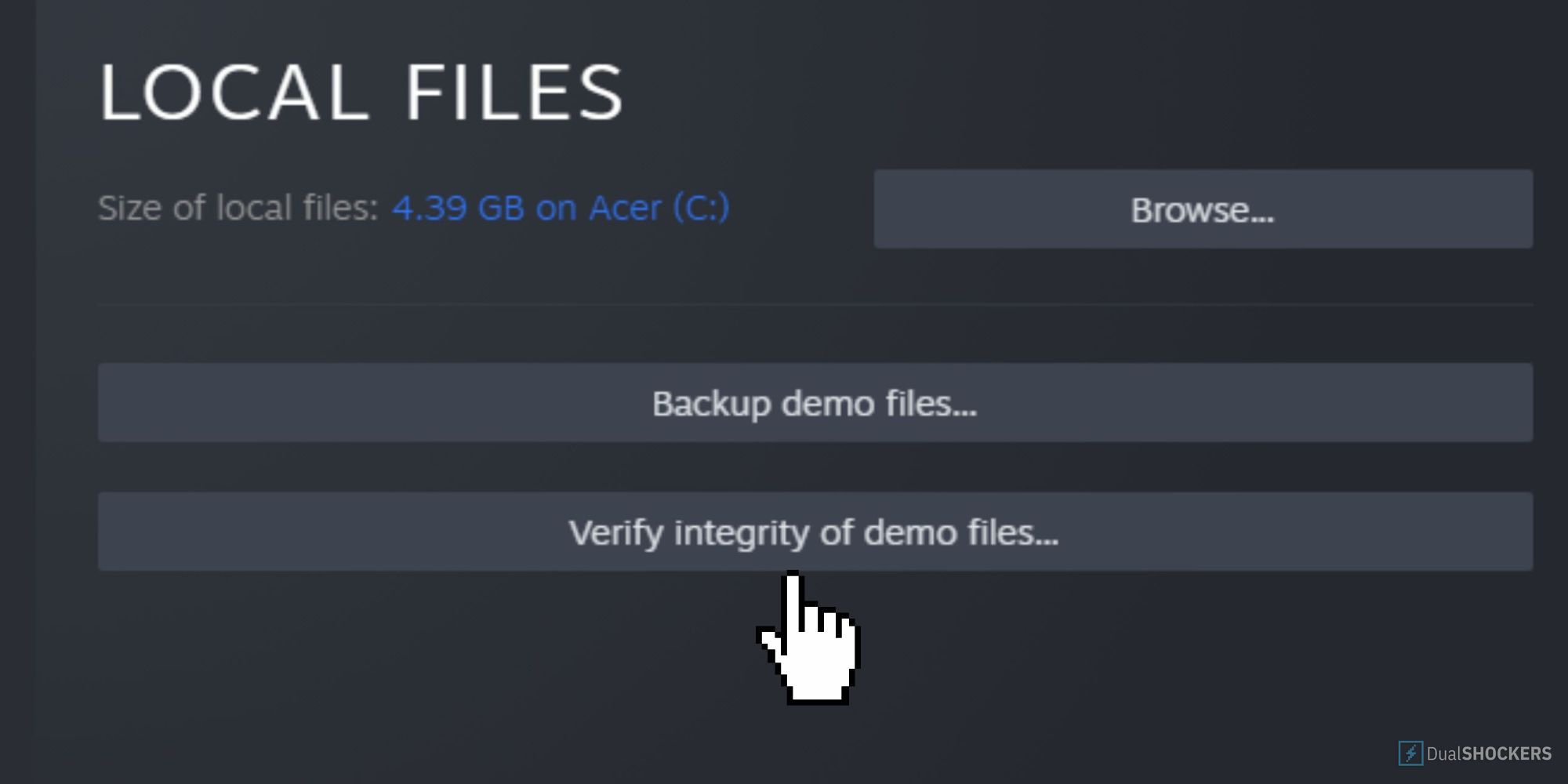 If you're only having problems with lag and FPS performance when playing Wo Long: Fallen Dynasty, a possible solution could be to check the game's properties on Steam. To do this, follow the steps given below:
Open the Steam application on your PC.
Go to Steam Library.
Select Wo Long: Fallen Dynasty, right-click on the game, and click on Properties.
Next, click on the Local Files option on the left side.
Click on the Verify integrity of game files.
Now, wait until Steam verifies your game files. If you see any errors or missing files, try uninstalling the game and installing it again. It might be a time-consuming process, but it can help you fix the issues. Though none of these options guarantee performance improvements, sadly, it's heartening to know that there are ways to smooth out your journey through this solid and aesthetically impressive Soulslike.
Next: Best RPG Boss Fights, Ranked
Denial of responsibility!
Gamers Greade is an automatic aggregator of the all world's media. In each content, the hyperlink to the primary source is specified. All trademarks belong to their rightful owners, all materials to their authors. If you are the owner of the content and do not want us to publish your materials, please contact us by email –
[email protected]
. The content will be deleted within 24 hours.