Entertainment
Former DC President Explains Why Fans Didn't Connect With Snyder's DCEU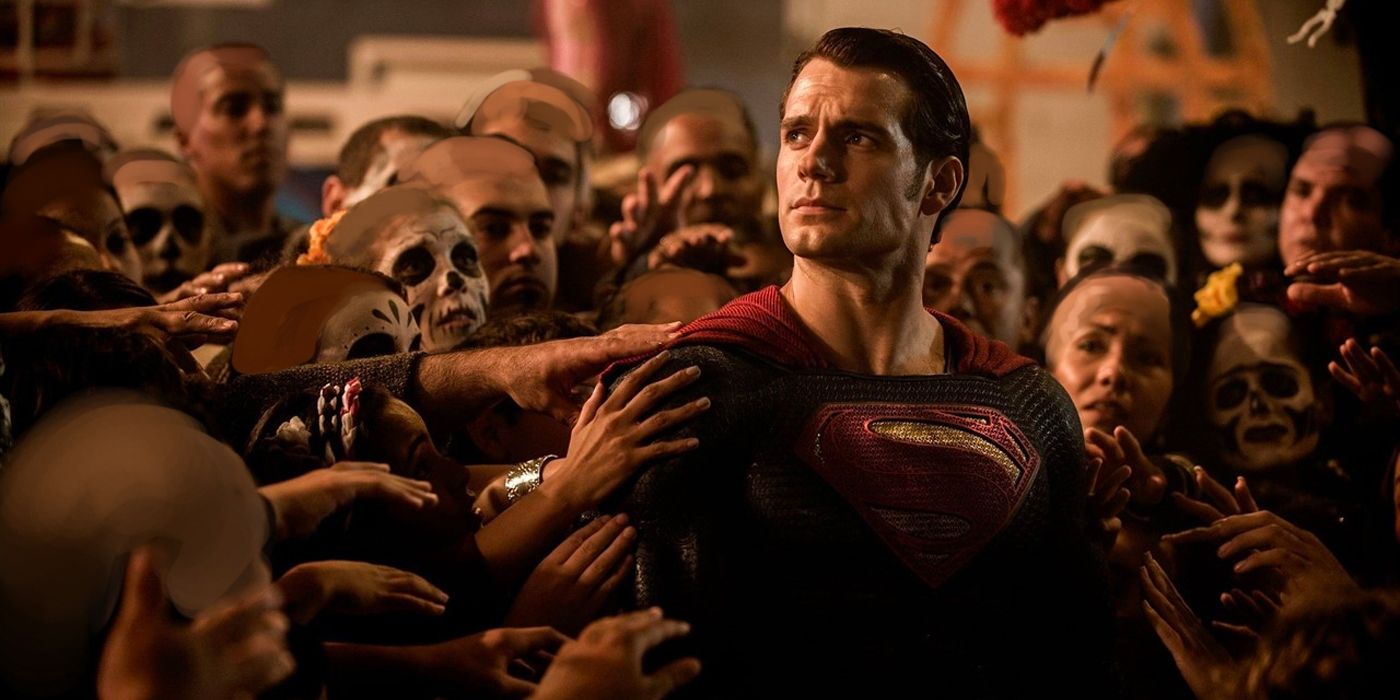 A former DC President has a hunch as to why audiences couldn't connect with Zack Snyder's vision for the popular DC comics characters in his films.
Former DC President Diane Nelson thinks audiences couldn't connect with Zack Snyder's DCEU characters because of the focus on their individuality. While Snyder has a legion of dedicated fans that helped bring his cut of Justice League to fruition, there are a select group of people who just didn't connect with Snyder's vision for the DC characters. The near-ubiquitous MCU has dominated the film industry pretty much since its inception, but the DCEU has failed to garner as much fervent fandom as its competitor.
Nevertheless, the franchise has persisted and has had some truly high points. Both Wonder Woman and Aquaman have become standout DCEU characters and, notably, their respective films are lighter in nature. Wonder Woman and Aquaman also went on to become two of the highest-grossing DCEU films. Others, like Batman v Superman and the aforementioned Justice League, failed to garner as much box office excitement, even if they have a rabid group of defenders. With the DCEU plotting out the next few years, it seems they are still trying to figure out why the franchise has yet to resonate with fans in the way other franchises have.
Continue scrolling to keep reading
Click the button below to start this article in quick view.
Related: Justice League: The Snyder Cut Being Outside DCEU Canon Is The Best Case
One former DC executive has a hunch. Diane Nelson, who was president of DC Films from 2009 to 2018, told Vanity Fair that she thinks Snyder's version of the characters may have been too dark for some. Nelson praised Snyder for storytelling abilities, but says that, ultimately, his tendency to go deep on his characters translated into harder to love heroes. Nelson says that this is partly because of the established notions fans have of who these characters are. When Snyder changes that, audience opinion varies wildly, says Nelson.
Zack is a masterful visual storyteller who goes deep on individual characters. For some people, that is amazing, and for other people that becomes the problem because they have fixed opinions about who these DC characters are and are not.
People have cited numerous reasons for why the DCEU doesn't work as well as it should. Some say it's because of the darker tone of the films; Snyder's vision is, admittedly, pretty serious, and it acts as an inverse in multiple ways to the Marvel machine. Similarly, DC seemed to rush through the franchise rather than organically build it like Marvel did. By the time Justice League rolled around, four short years after Man of Steel kicked off the DCEU, Marvel had been gradually building up to what is now the highest-grossing film of all time, Avengers: Endgame.
That cohesiveness, and the DCEU's lack thereof, certainly contributed to the successes and failures of both franchises. In an age where audiences are inundated with content every day, the darkness of the DCEU may be harder to connect with, especially for those looking for a more light-hearted moviegoing experience. Still, it's hard to truly say why audiences didn't connect with the DCEU in the same way they did with Marvel. Laying the blame at one man's feet hardly serves to solve the problem and, as DC Films looks to the future, it's safe to say that they are searching high and low for ways to revive the franchise in a post-Snyder era.
More: Justice League's Theatrical Cut Was The Best Thing to Happen to DC
Source: Vanity Fair
The Suicide Squad (2021)Release date: Aug 06, 2021
The Batman (2022)Release date: Mar 04, 2022
DC Super Pets (2022)Release date: May 20, 2022
The Flash (2022)Release date: Nov 04, 2022
Aquaman 2 (2022)Release date: Dec 16, 2022
Shazam 2 (2023)Release date: Jun 02, 2023
Gina Carano Has No Hard Feelings Against Pedro Pascal After Mandalorian Firing
About The Author
Follow us on Google News
Read original article here