Technology
Final Fantasy 14: PS5 release date, classes, free trial and latest news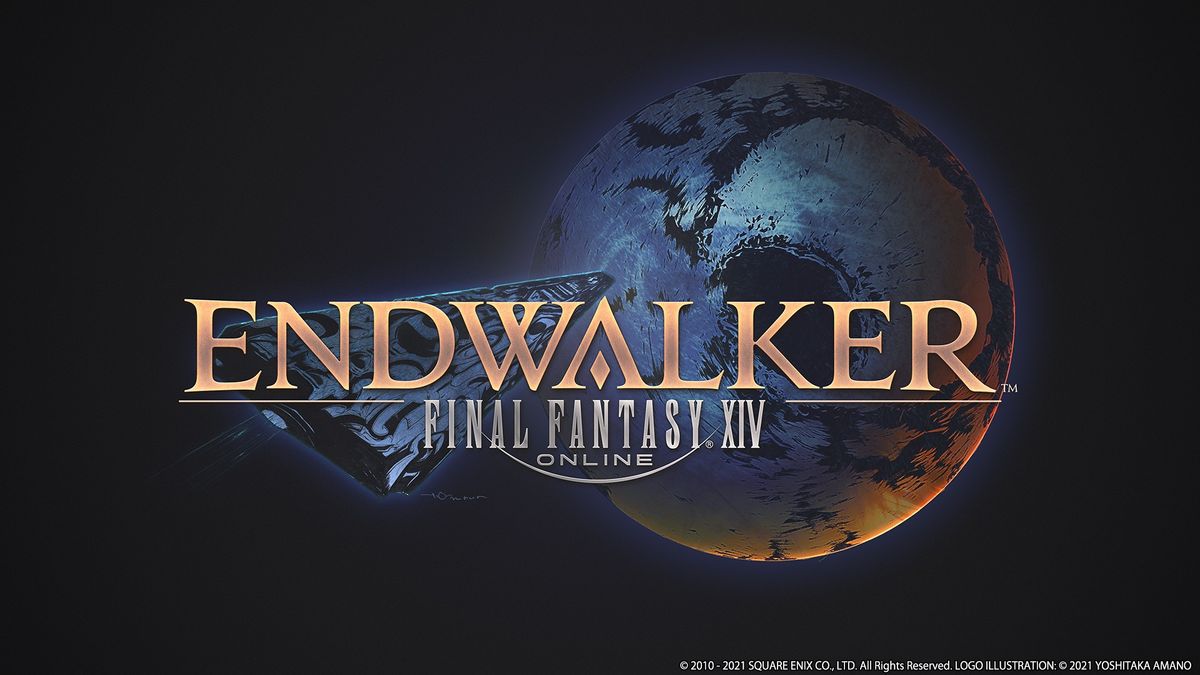 Final Fantasy 14 (styled as Final Fantasy XIV) has enjoyed a strong couple of years since 2019, when the popular massively multiplayer online role-playing game (MMORPG) released its third expansion, Shadowbringers, to widespread critical acclaim.
While Shadowbringers represented a huge milestone for Final Fantasy 14, the popular MMORPG shows no sign of slowing down. In fact, it's about to go into orbit.
Square Enix has announced Endwalker, Final Fantasy 14's fourth expansion due out in November 2021, which will take Warriors of Light to mystical new locales including the moon. Final Fantasy 14 is now also available on PS5, with those who own the game on PS4 eligible for a free upgrade.
On May 15, Square Enix hosted a two-day event: the Final Fantasy 14 Digital Fan Festival 2021. Colloquially referred to as Fan Fest, this year's event was of course digital-only due to the Covid-19 pandemic, but fans were treated to a deluge of new information on the upcoming Final Fantasy 14 expansion, Endwalker.
Final Fantasy 14 Endwalker release date and price
Final Fantasy 14's Endwalker expansion will release on November 23, 2021, but those that pre-order the expansion can experience it a few days earlier on November 19.
A number of versions of the Endwalker expansion are available for purchase. The standard digital edition costs $39.99 / £29.99 / AU$52.99 and includes pre-order bonuses such as the aforementioned early access.
If you'd like a few extra in-game bonus items, then you might consider the Final Fantasy 14 Endwalker digital collector's edition, which costs $59.99 / £44.99 / AU$79.99. This version grants an exclusive mount, minion and weapon when the expansion releases.
Final Fantasy 14 Endwalker trailer
The Final Fantasy 14 Digital Fan Festival 2021 opened in spectacular fashion with the debut of the full Endwalker trailer. At nearly six minutes in length, the extended version of the initial teaser trailer from February did not disappoint, giving Warriors of Light a much greater insight at what to expect this November when the expansion releases.
The trailer's music was just as impressive as the visuals, with Shadowbringers' Amanda Achen returning to perform vocals. Sam Carter, lead vocalist of British metalcore band Architects also lends his voice to the main theme, and the results are nothing short of stunning.
Final Fantasy 14 Endwalker classes
On February 5, Final Fantasy 14 director and producer Naoki Yoshida presented an announcement showcase for Endwalker, which was fans' initial exposure to the expansion.
During the announcement showcase, the first of two new classes (jobs) was revealed. That being Sage, a new Healer job and the first of its role to be added since Astrologian all the way back in 2015 with the release of Heavensward, Final Fantasy 14's first expansion.
Fighting enemies and healing allies via a set of floating turrets called Nouliths, Sage looks to be a pretty unique take on the more traditional healer archetype, and looks like it could be more focused on attacking than its peers.
During the keynote showcase during the 2021 Digital Fan Festival on May 15, Yoshida revealed the second of the two jobs. This being the melee DPS Reaper, a scythe-wielding job that calls on the power of the void for support.
The job certainly created a strong first impression, and had fans wondering what the class's story will be like. Especially considering that Endwalker's antagonist, Zenos, has also taken up Reaper as his chosen class.
From the trailer below, it looks like we'll have control of a voidsent creature. It complements our scythe attacks with its own, and appears to be able to fuse with the Reaper, augmenting their abilities even further.
Both Sage and Reaper will be available from the launch of Endwalker on November 23 (or November 19 if you pre-ordered for early access). Both classes will begin at level 70, so you'll have a bit of levelling ahead of you if you want to main one of those classes for Endwalker's main scenario.
Final Fantasy 14 Endwalker new race
Viera are a lagomorphic race added in Shadowbringers, an extremely popular addition that were first seen in Final Fantasy 12. While very well received, the race only supported the female body type. During the Fan Fest keynote, however, we got our first look at male Viera, which will be added as a playable option in Endwalker.
Director Yoshida also said that female versions of the Hrothgar – another race added in Shadowbringers that currently only has a male variant – will be added sometime after the release of Endwalker. A release date for this wasn't confirmed, and isn't likely to be announced any time soon.
Final Fantasy 14 Endwalker content
One announcement that really stuck with players was the Island Sanctuary. This was billed as more casual, laid-back content for any player to enjoy. Most likely it won't be dissimilar to farming sims like Stardew Valley or Harvest Moon.
Sadly, not much was revealed during the May 15 keynote, besides that the content will periodically see updates through the 6.x patch cycle, meaning that the development team likely has a lot planned for Island Sanctuary as a long term piece of side content.
Not much is known about this new mode currently, except that we will be put in charge of our very own instanced island paradise. It's also a place where the player's minions (collectable critters that follow you around the overworld) can roam free, and potentially perform tasks themselves.
Scant details were revealed about the new raids that will feature in Endwalker. Firstly, the new eight-man raid series will be titled Pandaemonium, the announcement of which was accompanied only by an ominous piece of key art. Almost nothing was shared about the new 24-man alliance raids, however, only that it will be a move away from the last two expansions' focus on crossovers, in favor of an original story.
In terms of new trials, (Final Fantasy 14's term for boss fights) fans were treated to a key art of Anima. The fan favorite boss is making a return from its appearance in Final Fantasy 10. This was joined by concept art and in-game screenshots of some new dungeons and overworld areas including Garlemald, the Imperial capital players have been eager to visit ever since A Realm Reborn.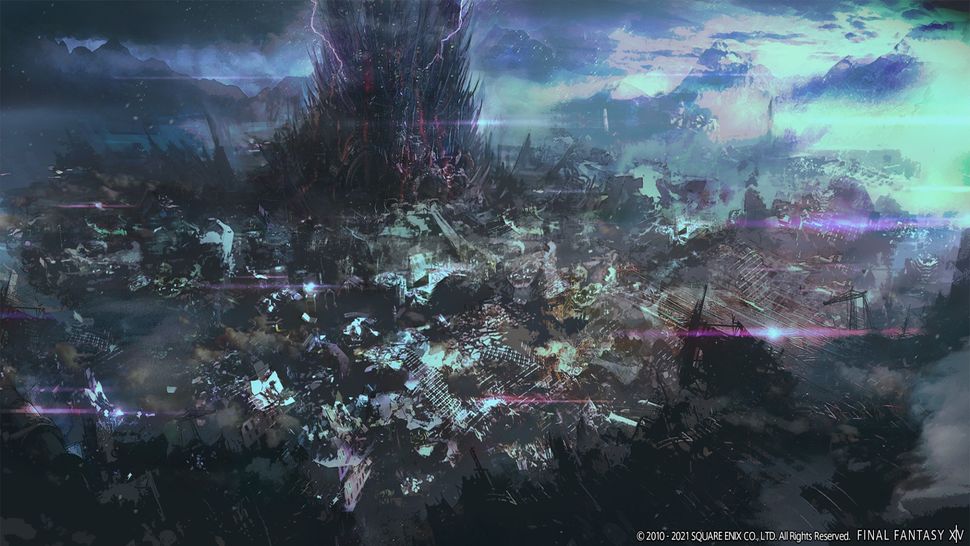 Rounding out the announcements were details on the upcoming downscaling of numbered values throughout the game. Yoshida went into minute detail of what will be happening here. Essentially, the numbers the game is currently handling right now are far too big (bosses have HP values in the hundreds of millions, for example) and their bloated size is causing bugs within the game.
Yoshida was adamant in explaining that while numbers across the board will be downscaled, it's all relative. Even though our damage numbers will be significantly lower, players themselves aren't getting any less powerful. It's one way the team is future proofing itself for all content in the coming years.
Finally, players will see their belts removed. No, not like that. Belts have been something of a bane to players for years. They're not visible on characters at all, and they offer negligent stat bonuses compared to the more valuable gear pieces. As a result, Square is doing away with them entirely. 
The slots belts currently occupy in the Armoury Chest will instead be allocated to primary weapons and ring slots, with some storage being held in reserve until the team knows what it wants to do with them.
How can I play Final Fantasy 14?
Interested now? You're in luck. Square Enix offers a free trial to all new players that haven't subscribed in the past. The free trial is incredibly generous, allowing new Warriors of Light to experience the base game and the first expansion Heavensward in its entirety, with a level cap of 60. There's no time limit on the free trial, either, so feel free to explore the land of Eorzea at your leisure.
If the free trial made a good impression, the Complete Edition is available for purchase on Windows, Steam and PS4. This retails at $39.99 (£34.99 /AU$50) when not on sale, and features all the game's content up to and including the latest expansion, Shadowbringers. Keep in mind that the Complete Edition does go on sale somewhat regularly, usually for 50% off, so consider that if you're on the fence.
Final Fantasy 14 does employ a monthly subscription fee of $12.99 (£8.99 /AU$10) if you want to enjoy the game long term, past the free trial restrictions.
Follow us on Google News
Read original article here
Denial of responsibility! GamersGrade is an automatic aggregator of the all world's media. In each content, the hyperlink to the primary source is specified. All trademarks belong to their rightful owners, all materials to their authors. If you are the owner of the content and do not want us to publish your materials, please contact us by email –
[email protected]
The content will be deleted within 24 hours.