Entertainment
Fans React To Lisa's 'Whitney Heather Bad Weather' Line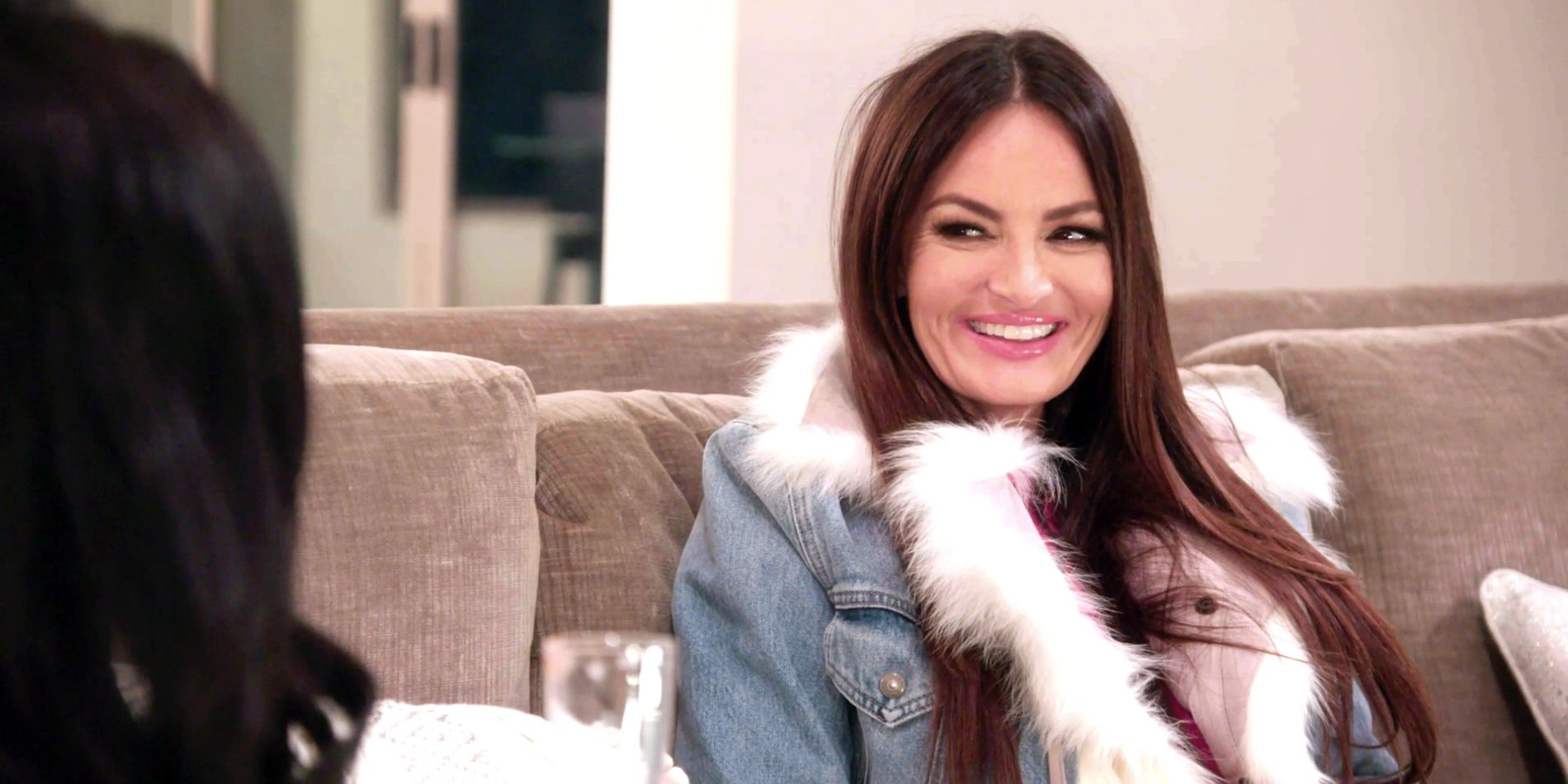 The Real Housewives of Salt Lake City fans are reacting to Lisa Barlow's comical reunion line about her enemies, Heather Gay and Whitney Rose.
The drama at The Real Housewives of Salt Lake City reunion has been pretty unprecedented for a premiere season. Lisa Barlow and her other housewives have been in the middle of shouting matches as they rehash their differences from the last season. One feud that is continuing to heat up is Lisa's ongoing spat with Heather Gay and Whitney Rose. Her latest verbal attack against the two is receiving loads of reactions from fans.
By part two of the reunion, the tension between Lisa and Heather was abundantly clear. The two had already started off on the wrong foot after Lisa claimed to have not known Heather despite them going to college together. Additionally, Lisa has felt as though Heather and Whitney would often fuel drama between the cast to make for good reality TV. At the reunion, Lisa has been under fire for her posh demeanor. She has responded to fans questioning her "I'm better than you" style and mannerisms. However, Lisa is not going down without a fight and has continued to call out those she feels are at fault.
Continue scrolling to keep reading
Click the button below to start this article in quick view.
Related: RHOSLC: Why Lisa Barlow Thinks Heather & Whitney Want 'Fame'
"Whitney, Heather, Bad Weather. Tornado, Spin the truth, Destroy," Lisa shouted at Heather and Whitney during part two of the reunion. The witty one-liner received an awkward silence from the cast before Heather shut it down. But fans couldn't get enough of it. One fan shared a meme of the line on Reddit in a thread titled, "Lisa Spitting Truths *beatnik snaps all around." The photo showed Lisa wearing a beret seated on a stool as if she's performing spoken word at a jazz club. "This was fu**ing hilarious," one fan said in response to the comical meme. "I felt like this was so relatable from Lisa (in a cringe way)," another added while explaining how Lisa's joke fell flat. "She came up with the 'weather' thing beforehand and wanted to make a thing of it but couldn't find the timing so she shoehorned it in and it fell flat. 100% can relate."
Others called out Lisa for once again coming off as though she can do no wrong. "It's the 'elitist' mindset some Mormons have, the 'holier than thou' and she reeks of it," one Redditor claimed. Another fan compared Lisa's line to Carole Radziwill on The Real Housewives of New York and claims of her reading written lines onscreen. "It sounded like when Carole would deliver lines clearly written by someone else… but worse lol," the fan claimed. Others continued to call Lisa out for the failed reunion joke.
Whether or not viewers found the joke funny or not, fans appreciated Lisa's gesture. The reunion has only further fueled excitement for season two of the newest Housewives franchise. While the returning housewives haven't been confirmed, many fans are hoping producers decide to bring the same ladies back for another shot at redemption. In addition to Lisa's feud with Heather and Whitney, Mary Cosby's controversial beliefs have raised strong reactions from fans.
Next: RHOSLC: RHONY's Bethenny Frankel Met RHOSLC's Lisa Barlow Years Ago
The Real Housewives of Salt Lake City airs Wednesdays at 10 pm ET on Bravo.
Source: Reddit
90 Day Fiancé: Why 'Baby Girl' Lisa & Usman's Relationship Was Never Going to Work
Follow us on Google News
Read original article here