Entertainment
Fans Beg Angela To Ditch 'Bleached Blonde Ponytail'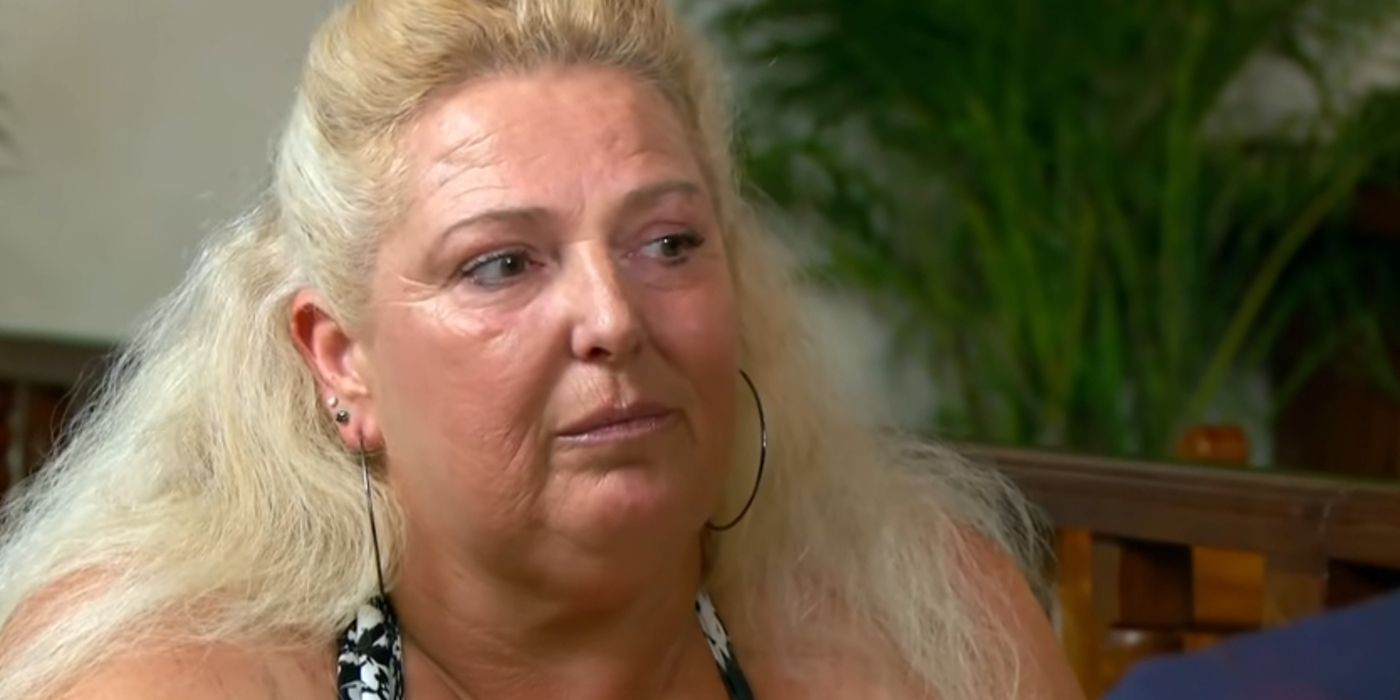 Many fans were shocked to see a slimmer Angela Deem dancing in a video. They are now giving her styling tips to look even more attractive.
The former 90 Day Fiance: Happily Ever After? star Angela Deem has shown a drastic change in her weight in the past couple of months. Many fans are impressed to see her new slimmer figure, and they are now giving her styling advice so that she slays even more on social media. Michael Ilesanmi's wife felt that she was overweight, and during the lockdown period, she also gained 20 pounds. She told the show host Shaun Robinson about her decision to get the weight loss surgery. Even though her husband was against this idea, it looks like she went ahead and got done with the cosmetic procedure.
On Christmas last year, she wore a shimmery dress, parted her hair sideways, and posted a stunning picture on Instagram with her lovely family. She looked absolutely adorable as well as quite young in her transformed body. Since Angela didn't talk about the weight loss procedure or gave any further details, many 90 Day Fiance: Happily Ever After? concluded that she had bariatric surgery. It is said to be the safest and most effective method to shed extra weight. It may have cost her about $19,000 to get this procedure.
Continue scrolling to keep reading
Click the button below to start this article in quick view.
Related: 90 Day Fiance: Did Angela Deem Quit Botox? (See Before & After Pics)
Most of Angela's fans are glad to see her transform into a healthy and younger-looking person. She recently flaunted her dance moves in a TikTok video while wearing a sky blue maxi dress. Although she looked like a doll in the video, some fans think that America's favorite meemaw should now work on her style. They are giving Angela styling tips so that she can look even more beautiful in her new slimmer body. A fan said (via 90 Day Fiance Now) that Angela should get rid of her "bleached blond ponytail." She can go for a shorter "butterscotch blonde bob with some whispy bangs."
Other fans were surprised to see Angela, and they couldn't even recognize her at first. They also agreed that the Georgia native should also take the help of a stylist and a hairdresser. Another comment read, "Blonde layered hairstyle." Other fans suggested that Angela should also quit smoking because it can accelerate aging and cause wrinkles. Well, fans haven't seen her smoking since the 90 Day Fiance: Happily Ever After? season 5 concluded. It is possible that she has already stopped it.
A fan joked that Angela is looking like a "hot mama," and she might come up with her OnlyFans pretty soon. It seems highly unlikely as Angela appears to be making good money by doing Cameo videos. Still, other stars like Larissa Lima, Jess Caroline, and Elizabeth Castravet should be ready for the competition if the 90 Day Fiance alum Angela decides to debut on the platform.
Next: 90 Day Fiance: Angela Deem Looks Devastated & Asks For Prayers on IG
Source: 90 Day Fiance Now
90 Day Fiancé: Julia Explains Background Information About Her Son
About The Author
Follow us on Google News
Read original article here