With the recent re-release of Persona 4 Golden in bundled form for all platforms, I felt inspired to revisit one of its most tragic characters. Memories, like a maestro's baton, can conduct the symphony of our hearts and shape our present lives with melodies from our past. Such is the fate of Hisano Kuroda in Persona 4, an elderly woman whose husband, lost to the ravages of dementia and its associated memory impairment, took with him all that symbolized their mutual devotion – his ardent recollections of her and her own love for him.
Hisano first appears in the game as a near-textbook definition of the grim reaper, with her black attire and her emphasis on being called 'death' – a bizarre depiction that's only missing Death's scythe to have the full package. Before long, she starts spilling the beans about how she "caused the death" of her amnesic late husband. While not exactly true, her words are just her own unique way of dealing with the unbearable struggle of caring for her terminally-ill spouse in his last days. Instead of loving him unconditionally, she found herself wishing death upon the person who was once her everything – a sentiment she deeply regretted after his death.
Hisano's perspective is less about her husband's illness and more about her own emotions and regrets. That's why I believe portraying the wife as a main character in this narrative holds deeper significance. It delves not solely into the subject of dementia, but rather the intricate connection between love and memories, and the vital significance of cherishing both.
In their final days together, Hisano's anger towards her husband for forgetting her turned into genuine loathing, despite the fact that she had forgotten her love for him as well due to the harsh external conditions. That said, it is difficult to fault her for the way she was handling the situation, as her husband constantly took his frustration out on her, treating her as a stranger and rendering their vows of "through sickness and health" meaningless.
RELATED: How Persona 3 Teaches The Power Of Closure
The story argues that there is comfort in knowing true love cannot be erased from the mind–even if it may temporarily slip from memory–and Hisano would come to realize this when the protagonist uncovers all the messages the couple used to exchange back when their love was still strong. Needless to say, there were a ton of them! Every letter and postcard contained poems, romantic verses, and funny memories – these two were crazy about each other, and that's why the sad end of their dreamy love hit so hard. Nevertheless, the messages reminded her that there was love in the air, even though neither of them could remember it anymore.
There are two valuable lessons here. First, love is a delicate and fragile emotion. It needs to be constantly nourished and tended to, or else we risk having it swept away by the relentless tides of time and external circumstances. Second, and most importantly, memories play a vital role in maintaining love. When we're feeling down, memories can change the way we remember things, causing the love to flicker and fade like a lonely candle in the dark.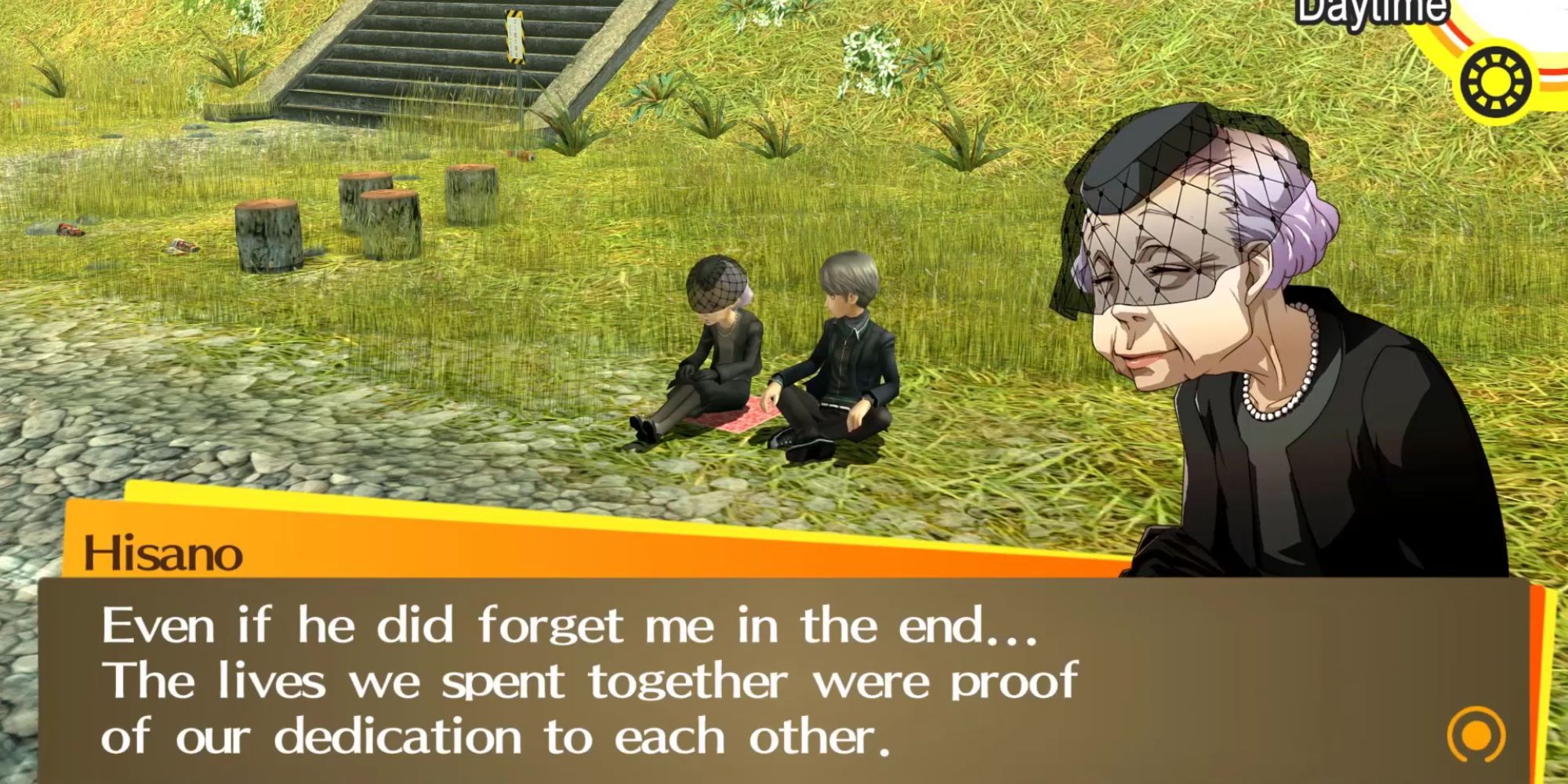 It is also crucial to remember that we're all in the same boat as Hisano when it comes to our memories and emotions. In fact, Hisano experiences the same thing with her kids as well, who are revealed later on in her story. Because of her grief-distorted outlook, she isolated herself from family members and forgot about them entirely. It was as if she forgot her love for them, just as her husband once did to her.
This social link was packed with all sorts of important stuff related to the memory concept, and Hisano hit the nail on the head when she said "memories from the past are related to the present." By remembering her past love, she believed that true love has the power to stay ingrained in our hearts beyond our fragile memories, and her husband's love might have never really faded after all. Memories may be invisible and might not mean much to outsiders, but they still hold value, whether we forget them or not. The key is to cultivate them, and make the effort to remember them when they matter the most.
NEXT: Persona 5 Is All About Rhythm
Denial of responsibility!
Gamers Greade is an automatic aggregator of the all world's media. In each content, the hyperlink to the primary source is specified. All trademarks belong to their rightful owners, all materials to their authors. If you are the owner of the content and do not want us to publish your materials, please contact us by email –
[email protected]
. The content will be deleted within 24 hours.