We run down everything Sony Interactive Entertainment had to show during their most recent PlayStation Showcase livestream this afternoon.
---
This afternoon. Sony Interactive Entertainment held one of its PlayStation Showcase livestreams. This one being a massive two-hour event with multiple announcements. This is basically the company's pre-emptive strike against all of the June game announcements the way, as they get the head-start on everyone showing what's coming to the PS5 over the rest of 2023 and beyond. We got more info on all of the games released below from both the studios and the PlayStation Blog, as well as the complete livestream for you own below.
Marvel's Spider-Man 2
In Marvel's Spider-Man fashion, players can approach encounters with stealth or fists of fury, or both. Regardless of your approach, there are new gadgets and abilities that complement different playstyles. One of the new gadgets we're excited about is the Web Line, a new way to sneak around the environment to get the drop on enemies. Cast a line over a couple of Hunters and watch as Spider-Man performs a dual takedown… a Marvel's Spider-Man first! Like his mentor before him, Miles Morales also has some new abilities and gadgets at his disposal. On the gadget front, we showed off the Web Grabber, a new gadget that pulls enemies together to an isolated spot. This allows Miles to chain one of his new abilities, the Thunder Burst, unleashing an electrifying ground-pound against a group of foes. You also saw a glimpse of the Chain Lightning ability, which has a shocking radius of effect on any nearby enemies.
Phantom Blade Zero
In Phantom Blade Zero, you play as Soul, an elite assassin serving an elusive but powerful organization known simply as "The Order." Soul is framed for the murder of The Order's patriarch, gravely injured in the ensuing manhunt, and, though his life is saved by a mystic healer, the makeshift cure will only last for 66 days. Now, he must fight against powerful foes and inhuman monstrosities, all while seeking out the mastermind behind it all before his time runs out.
Metal Gear Solid Delta: Snake Eater
Metal Gear Solid Delta: Snake Eater will be a faithful remake of Metal Gear Solid 3: Snake Eater originally released in 2004 for the PlayStation 2. A new generation of players and loyal fans alike can experience the origin story of the famed Big Boss, and witness how his legend was forged in the crucible of Operation Snake Eater. The remake will star the original voice characters, rich storyline and expansive features of combat survival in harsh environments evolved with unprecedented graphics and immersive sound.
Dragon's Dogma 2
Dragon's Dogma 2 begins in a subterranean jail, where the Dragon's voice echoes in the fog of lost memories. With their heart taken by the Dragon, the Arisen is set on a path to slay that symbol of the world's destruction as it soars through the sky on massive wings, breathing flames that scorch everything in its path. Betwixt the domains of humans and the newly introduced beastren race, a hero must fulfill their forgotten destiny, and claim the throne. Up to three mysterious otherworldly beings, known as Pawns, accompany the Arisen throughout their journey. Pawns create the feeling of a cooperative gameplay experience by offering unique characteristics, skills, and knowledge gained from their experiences with other Arisen.
Alan Wake 2
Alan Wake 2 pushes players into a psychological horror story from the perspective of two playable characters. Saga Anderson risks her life to solve a deadly mystery of murders in the Pacific Northwest while Alan Wake attempts to rewrite his reality to escape the depths of the Dark Place, a nightmare version of New York City. Taking full advantage of the power of current consoles and PC, and driven by Remedy Entertainment's proprietary Northlight engine, players will take on powerful supernatural enemies in desperate situations filled with intense suspense and unexpected twists. Anderson and Wake are two heroes on two desperate journeys in two separate realities, connected at heart in ways neither of them can understand.
Assassin's Creed Mirage
The new trailer follows Basim, guided by his fellow Hidden Ones, leveraging his tools and skills to track down and eliminate his targets. One of the most agile and resourceful Assassins in franchise history, Basim's singular playstyle emphasizes stealth and deadly assassination techniques, featuring new abilities such as the Assassin's Focus which allows him to mark and assassinate several enemies in a row. Additionally, the gameplay footage showcases the vibrant city of Baghdad, whose density and verticality provide plenty of opportunity for players to exploit Basim's Parkour abilities and swiftly approach their objectives.
Helldivers 2
Join the Helldivers to fight for freedom across a hostile galaxy in third-person co-op shooter operations. Developed by Arrowhead Game Studios. Coming soon to PlayStation 5 and PC.
Ghostrunner 2
Set one year after the critically acclaimed sci-fi smash, Ghostrunner 2 sees cyber ninja protagonist Jack emerging from the deathtrap of Dharma Tower for the first time to explore the sprawling wasteland beyond. Featuring intense fast-paced-push-forward combat, and deeply challenging gameplay, the sequel promises to up the ante from the original in every conceivable way, including, for the first time, vehicular combat as Jack takes to the wastelands on his new motorcycle.
Final Fantasy XVI
Titled "Salvation," the trailer sets the stage for what players can expect when they step into Valisthea next month, where we see the harsh circumstances faced by the Bearers, those born with the ability to cast magicks at will, and we see the truth that lies behind the Mothercrystals, long supposed to have bestowed blessings upon humanity. The new trailer also offers a glimpse of the first steps of Clive Rosfield, the protagonist of the game, as he and his allies fight to take back control of their fate.
Foamstars
In this game, foam is the ultimate resource. It can be used in multiple ways: To create slippery surfaces that players can use to surf around the arena at high speed; to build terrain, helping players defend from enemy attacks or creating high vantage points to take out opponents; and finally, to foam up the opposition and win the match.
Five Nights At Freddy's Help Wanted 2
Help Wanted 2 will feel familiar to players who experienced the first game, but with all new games, locations, story, and animatronics. Do your best to complete your work as fast and as diligently as you can, but be careful. One wrong move at this job can lead to… unexpected consequences. Utilizing the enhanced power and fidelity of PS VR2, this title will be the most immersive, heart-racing Five Nights at Freddy's title ever. PS VR2 sense controller and headset haptics let players feel every step, rumble, and shake as you race to complete your tasks on time. VR brings players even closer to the animatronics than ever before, just not too close, they have been known to bite.
Towers Of Aghasba
As a young builder returning to your ancestral land of Aghasba, you are tasked with helping your tribe rebuild their lost civilization. However, the desolate island can barely sustain the people of your tribe. The gods of Aghasba are wary of the return of humans to the island as well. They fear the destruction of the land that came with the growth of human civilization in the past. To appease the gods, you must learn to strike a balance between rebuilding your civilization and fostering Aghasba 's mystical ecosystem. Maintaining this balance creates a unique dynamic that sets Towers apart from other building games. Regrowing Aghasba's diverse and complex ecosystems will ensure the survival of your tribe, while earning the favor of the gods. Every ecosystem attracts unique flora and fauna that will provide the resources you need to build your settlements and advance your civilization. Watching the dead lands come back to life from your own actions is a sight to behold!
Revenant Hill
The year is 1919. After the barn he was living in burns down, Twigs the cat takes up residence in a wet log near an abandoned graveyard. When the owl from the next hill over starts demanding rent, Twigs must find a way to make ends meet, and things just get more complicated from there. Grow crops to sell at the secret market or use for your own purposes. Put down roots. Run through the fields and the trees. Watch the seasons pass. Make friends who become neighbors who become family. Also make enemies. That's unavoidable sometimes. Figure out what the ghosts want. Host increasingly ambitious parties for witches and demons and other things that don't have proper names. Get tangled up in a world in the midst of violent change. Build a community by accident. Square dance with a possum. Eat mice.
Sword of The Sea
Sword of the Sea is our most ambitious game to date. Taking place in an abandoned realm where the terrain flows in constant waves, Sword of the Sea features a brand-new movement mechanic: the Hoversword. The Hoversword controls like a snowboard, skateboard, and hoverboard all in one. Build momentum to achieve great speeds and catch big air as you explore skatepark-like ruins, lost in the tides of the Necropolis of the Gods. The Hoversword embodies the feel of snowboarding and skating games, but in an entirely new context of adventure.
Immortals of Aveum
This exciting new video reveals more about the epic fight undertaken by Jak and the Order of the Immortals during the Everwar against Sandrakk, the Tyrant of Rasharn and his pantheon of evil antagonist battle mages. Players will encounter a diverse array of enemies, each with their own unique abilities and weaknesses. From legions of battlemages and powerful bosses to fearsome fantasy beasts & constructs, the game promises challenging battles and epic encounters that will test the skills of even the most skilled players. Magic is at the core of both offense and defense against these enemies, with the magic user who creatively leverages all three colors will be most rewarded.
Walk through the beautiful 2D artwork of Cygames and CyDesignation, now realized in full 3D. From lovingly crafted landscapes to detailed objects, enter a realm where experiencing a world bursting with character takes precedence over photorealism. You will feel the wind from the deck of an airship, visit quaint towns for the first time, and do battle across sprawling hillsides. There's plenty to discover on this journey.
Residen Evil 4 VR Mode
Get even closer to Leon S. Kennedy's critically acclaimed story of survival with the Resident Evil 4 VR Mode free DLC coming exclusively to PlayStation VR®2 for those who own the game on PlayStation®5. The PlayStation Showcase provided eager fans with a first look at gameplay, demonstrating how the PlayStation VR2 Sense controller makes core gameplay systems such as parrying enemy attacks even more immersive and intuitive. More information on when players can experience Resident Evil 4 VR Mode first hand will be shared at a later date.
The Plucky Squire
In this imaginative action-adventure game, lovable hero Jot can leap seamlessly from the 2D pages of a book into a 3D world. You can see this in action for yourself in the new trailer, which focuses on the many different ways to play the game: from 3D platforming to top-down dungeon crawling. The Plucky Squire is set in Mojo, a colorful realm of pure creativity, which is under threat from a seriously unchill wizard named Humpgrump. But he doesn't have to go it alone, with a merry band of brave adventurers joining him on his page-turning quest to save the realm—including an eccentric DJing wizard. Humpgrump doesn't stand a chance.
Street Fighter 6
Street Fighter 6 is gearing up for its imminent global release and showed off brand new scenes from World Tour, the new single-player story mode set within the Street Fighter universe. From interacting with all 18 legendary Masters like Chun-Li and Ryu, to discovering the true meaning of strength, players will travel through open-world areas as they customize their own personal avatar by mixing and matching fighting styles and special moves. Street Fighter 6, releasing on June 2, is available for pre-order now and represents the next evolution of the Street Fighter series with a combo of unique fighting game innovations and brimming with content across three brand new game modes – Fighting Ground, World Tour, and Battle Hub.
Neva
Experience the moving tale of a young woman and her lifelong bond with a magnificent wolf as they embark on a thrilling adventure through a dying world. Following a traumatic encounter with dark forces, Alba finds herself bound to a curious, mischievous wolf cub. Working together, the pair will help each other overcome increasingly dangerous situations. The wolf will grow and mature over time—as will Alba's relationship with it as they traverse this cursed, decaying world. Building on what Nomada Studio achieved with GRIS, the game will feature platforming, puzzles, and combat against monstrous enemies, with a minimal UI, delicate art, high-quality traditional animation, and haunting music.
Cat Quest: Pirates of the Purribean
In Cat Quest: Pirates of the Purribean, take on the role of a swashbuckling purrivateer as you embark across a 2.5D pirate-themed open world. In an archipelago swarming with pesky Pi-rats searching for the Northern Star – a long-lost mythical treasure – you'll take to your very own ship to traverse the dangerous seas and seamlessly zip between the waves and the shore. Either as a solo adventurer, or alongside a friend in local co-op, the Purribean is filled with varied dungeons and paw-geous biomes to explore freely.
Teardown
Winner of multiple awards, including Excellence in Design at the Independent Games Festival, with over one million copies sold on Steam, Teardown's realistic physics and fully destructible, voxel-simulated, ray-traced world give players immense freedom to discover unique emergent gameplay solutions to nearly any challenge. Plan and pull off the perfect heists almost any way you can imagine with an expanding arsenal of tools, plus anything else you can get your hands on. Bring down walls with vehicles, create shortcuts with explosives, stack objects to reach higher places, and much more – but be ready to improvise when everything goes haywire. Just don't get caught!
The Talos Principle 2
Set in a distant future where humankind has long been extinct, human culture lives on through interminable robots made in our image. Embarking on a quest to investigate a mysterious megastructure, you will be confronted with questions about the nature of the cosmos, faith versus reason, and the fear of repeating humankind's mistakes. Familiar puzzles will return in The Talos Principle II, accompanied by unique new gameplay, including mind transference and gravity manipulation. There's also a deep character-driven story with multiple endings to lose yourself in, and a series of strange, stunningly beautiful environments to explore—including a city on the brink of a paradigm shift and an island holding the keys to the future.
Marathon
Bungie makes history with the announcement of its first completely new project in more than a decade: Marathon. A sci-fi PvP extraction shooter, Marathon will find players engaging one another as cybernetic mercenaries known as Runners, exploring a lost colony on the planet of Tau Ceti IV in search of riches, fame, and infamy. Marathon is currently in development for PlayStation 5 and PC with full cross-play and cross-save.
Crossfire: Sierra Squad
Your fireteam is called Sierra Squad, a highly-trained, elite fighting force. Start out in the Shooting Range to familiarize yourself with the 39 different weapons in the game and blow some stuff up while you're at it! It's a fun way to learn the finer points of each firearm, from pistols to rifles to shotguns to snipers to RPG's and more, so you'll instinctively know how to use (and reload) them in the heat of battle. Take your time and enjoy yourself in there since the targets don't shoot back yet. When you feel that your training is complete, jump into the campaign missions (13 in total). In Crossfire: Sierra Squad, you are the leader of an elite paramilitary fireteam within the Global Risk organization facing an unexpected skirmish with the rival Black List organization. The fight starts here, and it's going to take all of your shooting and battlefield skills to emerge victorious. Make sure you give yourself enough room in front of your PS5, because things are about to get intense.
Ultros
Ultros throws players into a Metroidvania-style, lush, alien landscape brimming with life. Explore the cosmic mysteries held within the world of The Sarcophagus to uncover brutal and bloodthirsty lifeforms along with a vast verdure of exotic flora. Hack apart monstrous creatures in daring, blade-based combat, and cultivate a bursting green network. In this world, death does not spell the end, as The Sarcophagus' strange powers and the demonic being that resides within will send players into a time loop upon their demise. As you descend the depths of the ecosystem, loop by loop, and grow to understand the world, you soon realize that only those curious and fearless enough will have what it takes to master the skills needed to break the cycle of life and death that lies within. Against the backdrop of eccentric art and an enchanting soundscape, the rich world of ULTROS is filled with secrets, inviting players to discover everything it holds.
Destiny 2: The Final Shape
The ten-year journey of Destiny's Light & Darkness Saga is approaching its epic conclusion and, later this summer, Bungie will show off the first details of what to expect in the Destiny Showcase event on August 22nd. During the livestreamed showcase, Bungie developers will reveal the details for The Final Shape and provide a look forward into the future of Destiny 2.
Arizona Sunshine 2
Arizona Sunshine 2 is a direct sequel to the original that sets you on an all-new limb-strewn adventure in search of answers. And what's better than braving the end of the f*cking world? Surviving it with your new best friend—Buddy. Not only is Buddy your four-legged companion through thick and thin, he's also the goodest boy and will help take down those pesky Freds for you. In this (surprisingly light-hearted) story of a profoundly lonely man desperate to find another living person in post-apocalyptic Arizona, our hero and Buddy embark on a quest for a new sense of purpose, seeking the joy that the wasteland around them cannot provide.
Synapse
In a new trailer unveiled today, players get a fresh look at the game's dual-wielding gameplay alongside a first glimpse of the game's intriguing narrative that places them inside the twisted mind of a villain during a high-stakes mission to prevent a catastrophic attack.
Concord
Concord is our new PvP multiplayer first-person shooter coming to PS5 and PC in 2024. While we're still hard at work on development, we wanted to share this small introduction to Concord. Concord is a bringing together of peoples. It's the power of games to build connection and inspire social play. The Firewalk team is driven by the type of exciting, unexpected moments and shared experiences that multiplayer games create. Every time you log on is the beginning of a new adventure and every match is an opportunity for a new story. It's these ideals that define Concord, its unique universe of vibrant worlds, and its rich cast of colorful characters.
Fairgame$
Fairgame$, is a fresh, modern take on the heist genre. In a nutshell, this is a thrilling competitive heist game where you join an underground movement to rob the ultra-rich and rebalance the scales.
---
---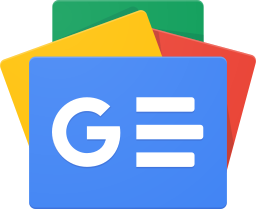 Stay up-to-date and support the site by following Bleeding Cool on Google News today!
Denial of responsibility!
Gamers Greade is an automatic aggregator of the all world's media. In each content, the hyperlink to the primary source is specified. All trademarks belong to their rightful owners, all materials to their authors. If you are the owner of the content and do not want us to publish your materials, please contact us by email –
[email protected]
. The content will be deleted within 24 hours.