Entertainment
Even Warner Bros Execs Didn't Like Joss Whedon's Justice League Changes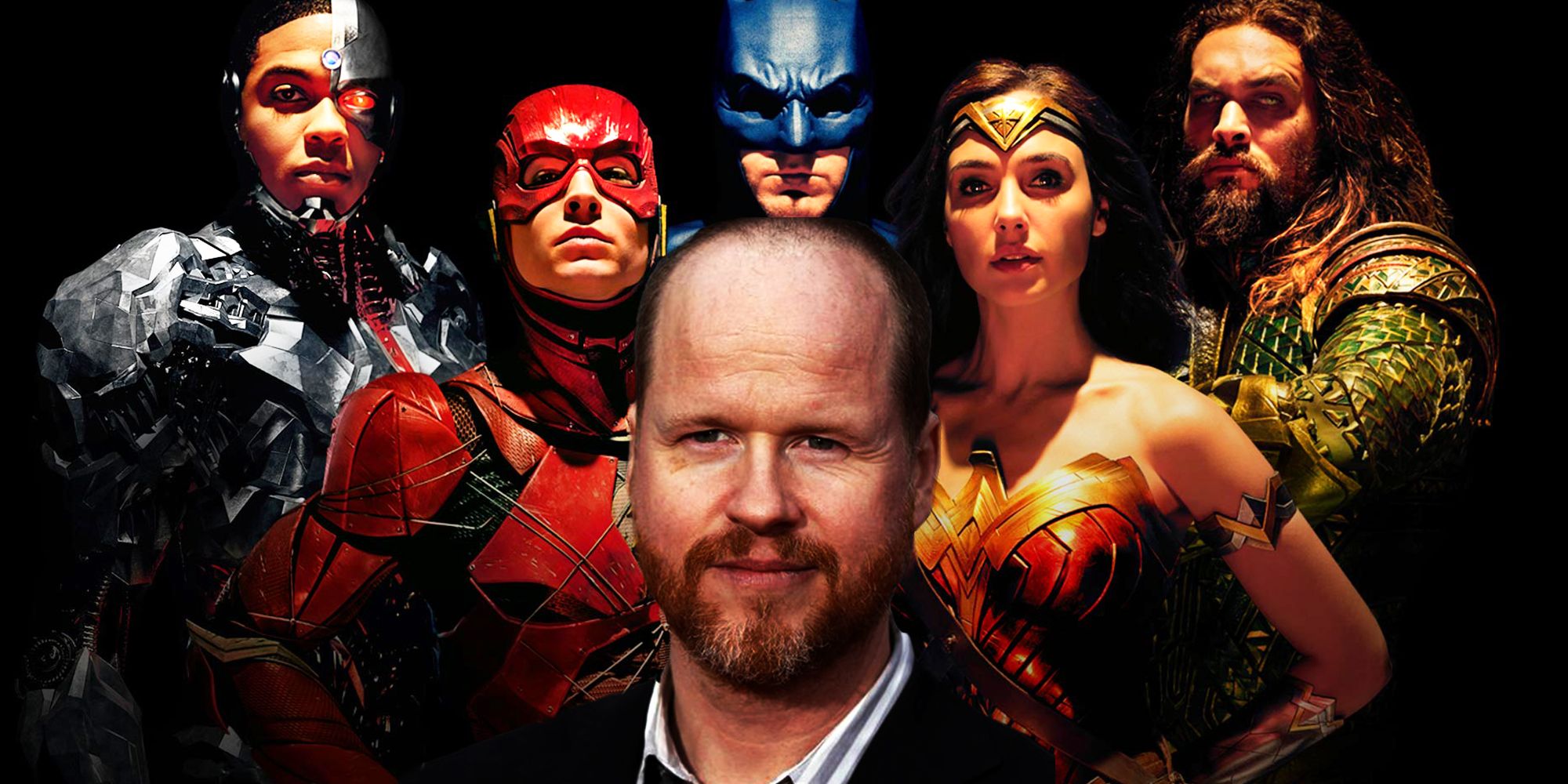 Warner Bros. executives weren't a fan of Joss Whedon's cut of Justice League once it was finished and they realized what he had done.
Warner Bros. executives didn't like what Joss Whedon did to Justice League. Zack Snyder, the architect of the DCEU, left Justice League during post-production to deal with a family tragedy, no longer willing to fight against the corporate interests looking to control his film. WB said that Snyder personally reached out to Whedon to have him come onboard and help finish the film, but that's not the case. When Whedon joined, he was initially there to just help finish Justice League, but slowly WB gave Whedon more and more power over the final cut.
The version of Justice League that fans eventually saw in theaters was far from what Snyder had envisioned for it and fans could tell. Response to the film was largely negative and the film failed to garner the $1 billion box office gross WB was hoping for. It also spurred fans of Snyder's vision to start the now mythical Snyder Cut campaign which resulted in the studio allowing Snyder to finish his original vision for the film. The four hour long cut of Snyder's Justice League is now set to hit HBO Max on March 18 and it sounds like Warner Bros. would have been a lot happier with this version.
Continue scrolling to keep reading
Click the button below to start this article in quick view.
Related: Superman Racing Flash Proves Joss Whedon Didn't Understand DCEU Fans
In a new, comprehensive look at the Snyder Cut campaign and Snyder's legacy in the DCEU, a studio executive who requested anonymity revealed to Vanity Fair that even the studio didn't like what Whedon had done with Snyder's film. The executive says that the attempts at injecting humor and levity into the film were met with resounding eye-rolls. Ultimately, executives didn't know what to do with Justice League and they were bewildered by what they saw.
When we got to see what Joss actually did, it was stupefying. The robber on the rooftop—so goofy and awful. The Russian family—so useless and pointless. Everyone knew it. It was so awkward because nobody wanted to admit what a piece of s*** it was.
It sounds like both hardcore Snyder fans and Warner Bros. executives were on the same page when it comes to Whedon's version of the film. Just about everything in it fell flat, from the attempt to shore up inorganic chemistry within the team to the injection of rehashed Whedon-esque humor in what was meant to be a darker take on the titular superhero squad. At this point, when executives saw Whedon's version of the film, it was clearly too late to do anything about it.
Still, the fact that WB executives are now acknowledging the grave mistake they made is a sort of vindication after years pretending that the Justice League that made it to theaters was the one that the studio wanted to see. Despite this, though, it seems as if, more than anything, DC Films wants to move on from the Snyder era and look towards the future. Zack Snyder's Justice League has been described as a story-telling dead end and while upcoming film The Flash could make Snyder's version canon, it's still unclear how much stock WB wants to put in Snyder's vision for the franchise.
More: Justice League: The Biggest Reason Whedon's 2017 Movie Looked So Bad
Source: Vanity Fair
The Suicide Squad (2021)Release date: Aug 06, 2021
The Batman (2022)Release date: Mar 04, 2022
DC Super Pets (2022)Release date: May 20, 2022
The Flash (2022)Release date: Nov 04, 2022
Aquaman 2 (2022)Release date: Dec 16, 2022
Shazam 2 (2023)Release date: Jun 02, 2023
Supergirl Fan Art Shows Sasha Calle Donning Henry Cavill's Superman Suit
About The Author
Follow us on Google News
Read original article here