Dragon Ball: The Breakers offers a simple selling point for the manga and anime franchise's stab at the asymmetric multiplayer format. What if instead of a giant monster or slasher villain, the group of players instead have to contend against one of the most well-recognized villains of Dragon Ball? The only problem many players have with this proposition is that it's been notably hard to get into a game where you get to play as this villain, which leads to little experience when you finally do.
RELATED: Dragon Ball: The Breakers – A Guide To Playing The Survivor
Each Raider has minor tweaks to make them different, but the joy of destroying is the same all around. With only a little help, you'll be winning games in no time.
Increasing Your Chances Of Play
As you may already know, playing as the Raider is as simple as switching your flex to Raider in the Online Match screen. But this can still be so random that players may just give up and play offline by themselves. There's another trick to guaranteeing Raider play— you need to play enough games in a row while asking to be Raider, as your priority level increases each time you end up being denied Raider.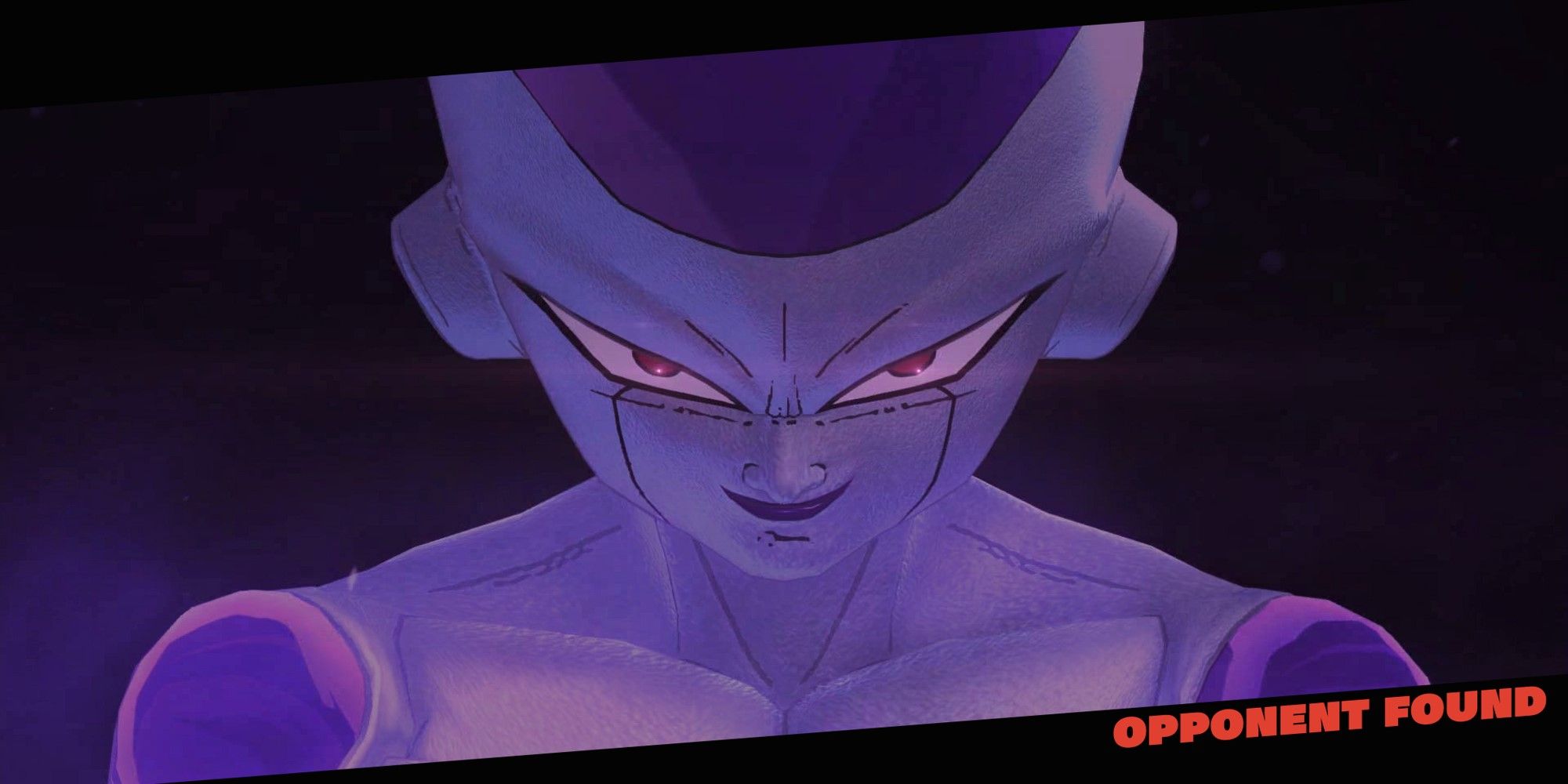 It may prove a pain, but just wait it out and play some friendly matches at the Survivor. Be sure you are trying for the option in the middle with flex set as Raider, the supposedly shorter wait times in the righthand side lobby aren't shorter and don't help with your priority level.
Finishing Off Civilians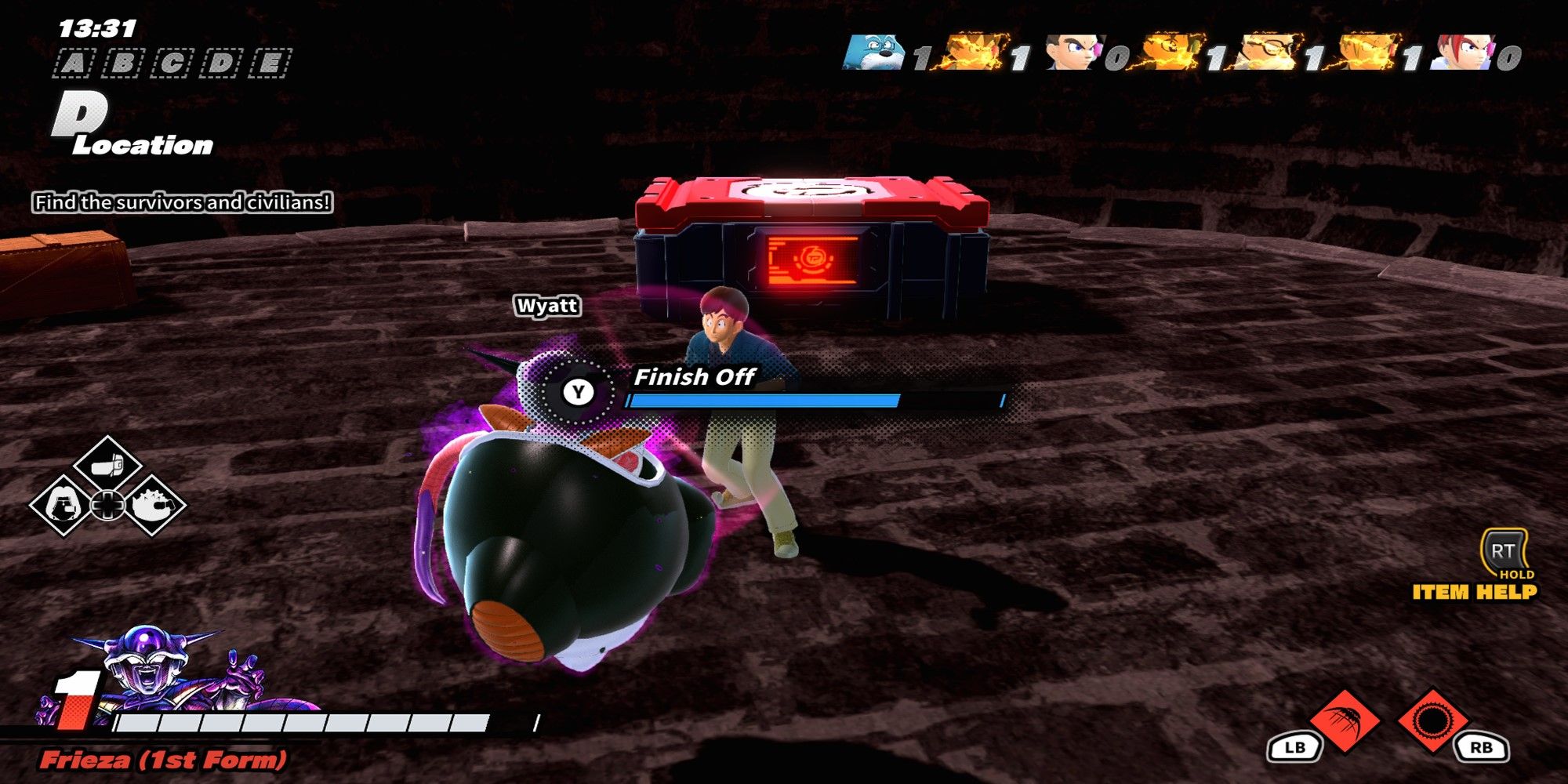 You start at your first form, level one, every time you being a match. Don't look for the Survivors yet; you're too weak to take on more than one, and sometimes, not even that many. Instead, listen for the screams of Civilians. Killing a Civilian will net you experience points, even more than early kills for Survivors, especially if you can find plenty in a row.
If you're lucky, a civilian may even give you a Dragon Ball but don't worry about collecting those unless they fall into your lap. Depending on your Raider, you will immediately evolve into level 2, but Spopovich, for example, has to bring his experience points to Buu's revival pod if you picked Buu as your Raider class.
Finishing Off Survivors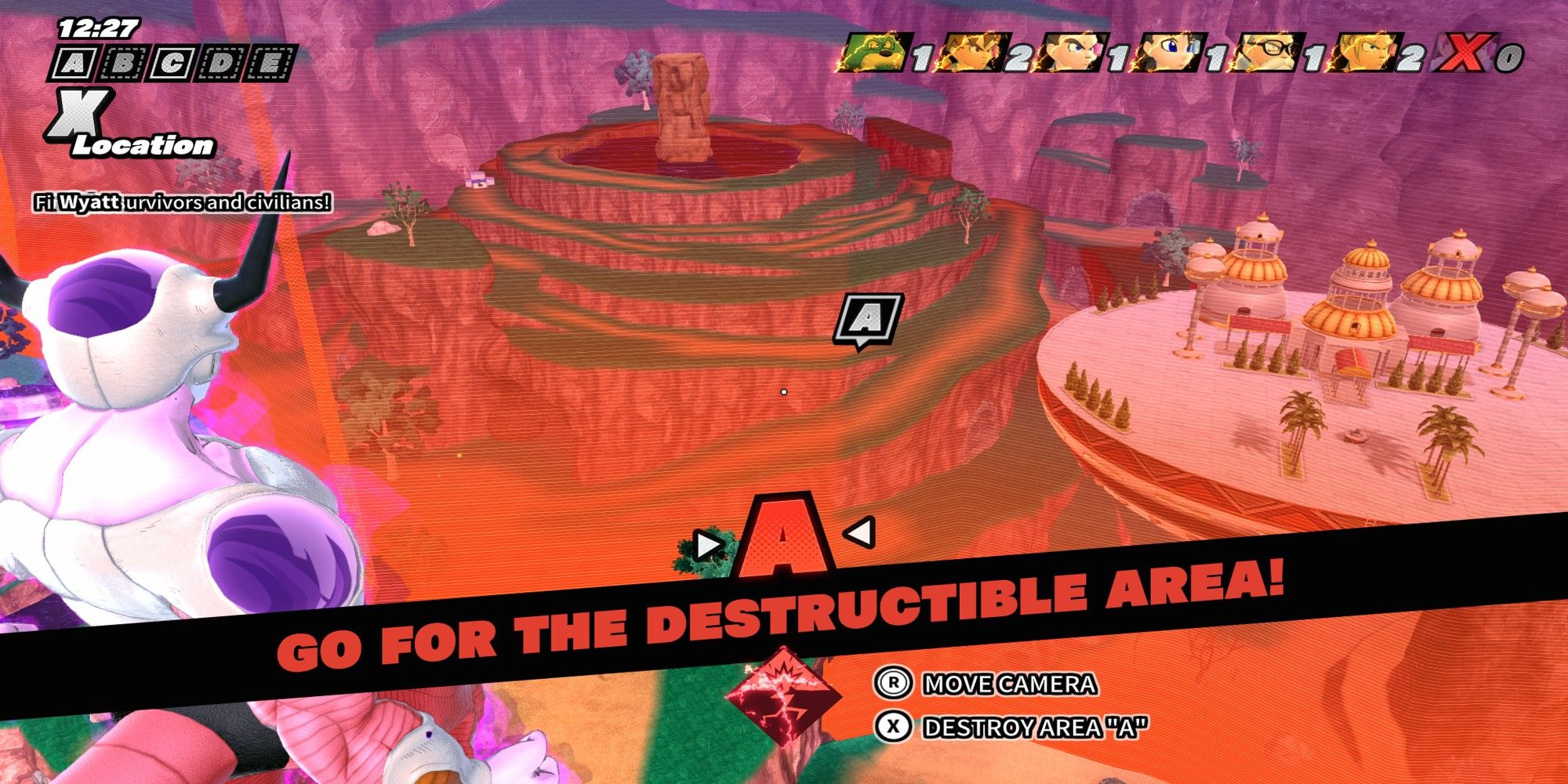 Upon evolution, you gain the ability to destroy an Area of the map. Do this immediately, as this will halt progress for the Survivors trying to lock that Area, and they may even be knocked out in the process.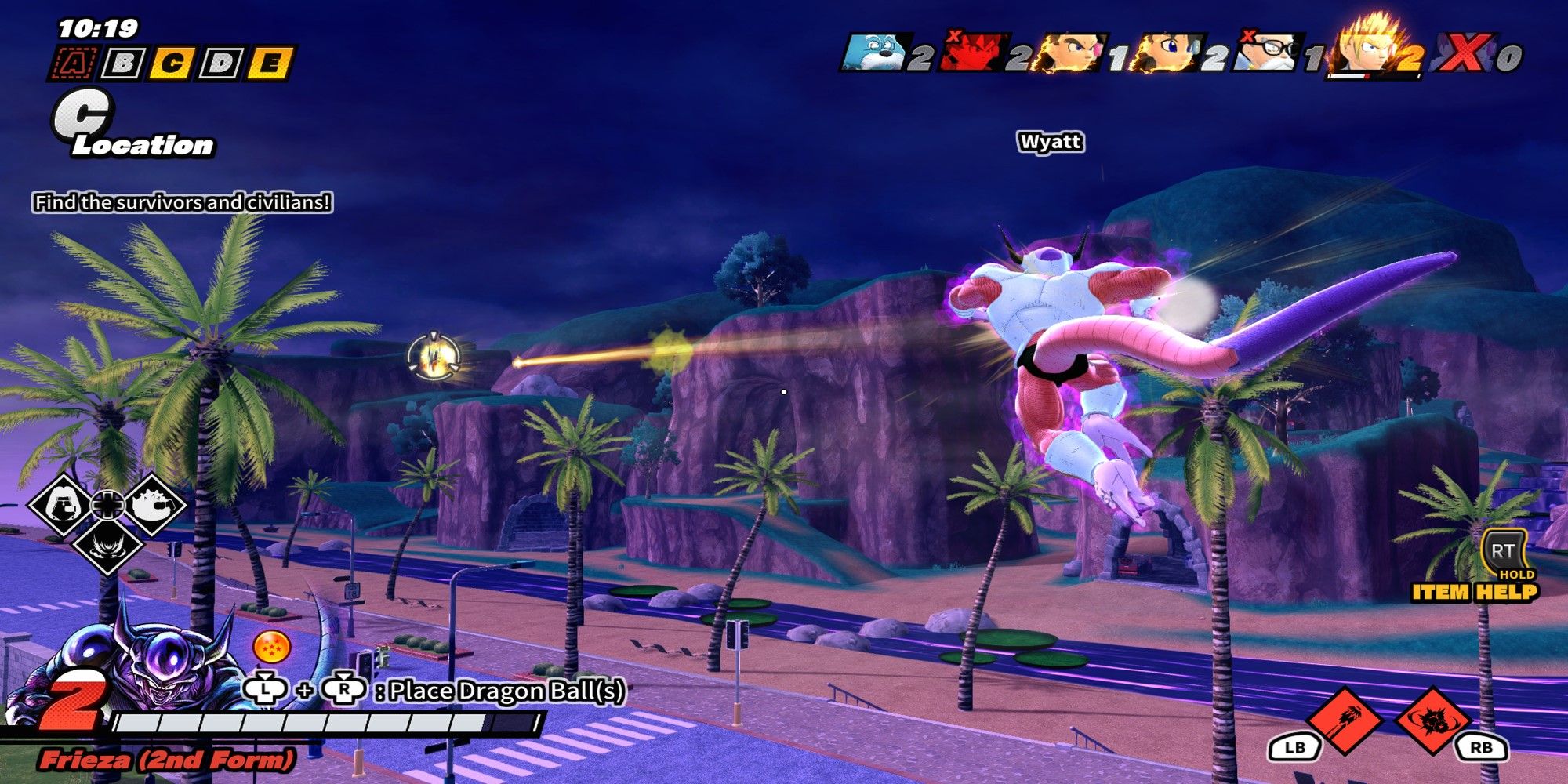 Now is the perfect time to start wiping the Survivors out one by one. While you are strong enough to do considerable damage, in this form, you still can't permanently kill a Survivor outright, even from your Area destroy move. They can be revived by other Survivors. Use this as a trap, or just move on and hope they bleed out. Both are workable strategies. This changes after level three. On levels three and four, your finishing move will instantly kill a Survivor.
While in direct combat with a Survivor using a Transphere power-up, try to keep your distance and use whatever ability is currently charged. Even against a Transphere, your Raider attacks hit harder; you are only in real danger when you are outnumbered or have no idea what you are doing. Keep your head cool and fire when you see a target lock.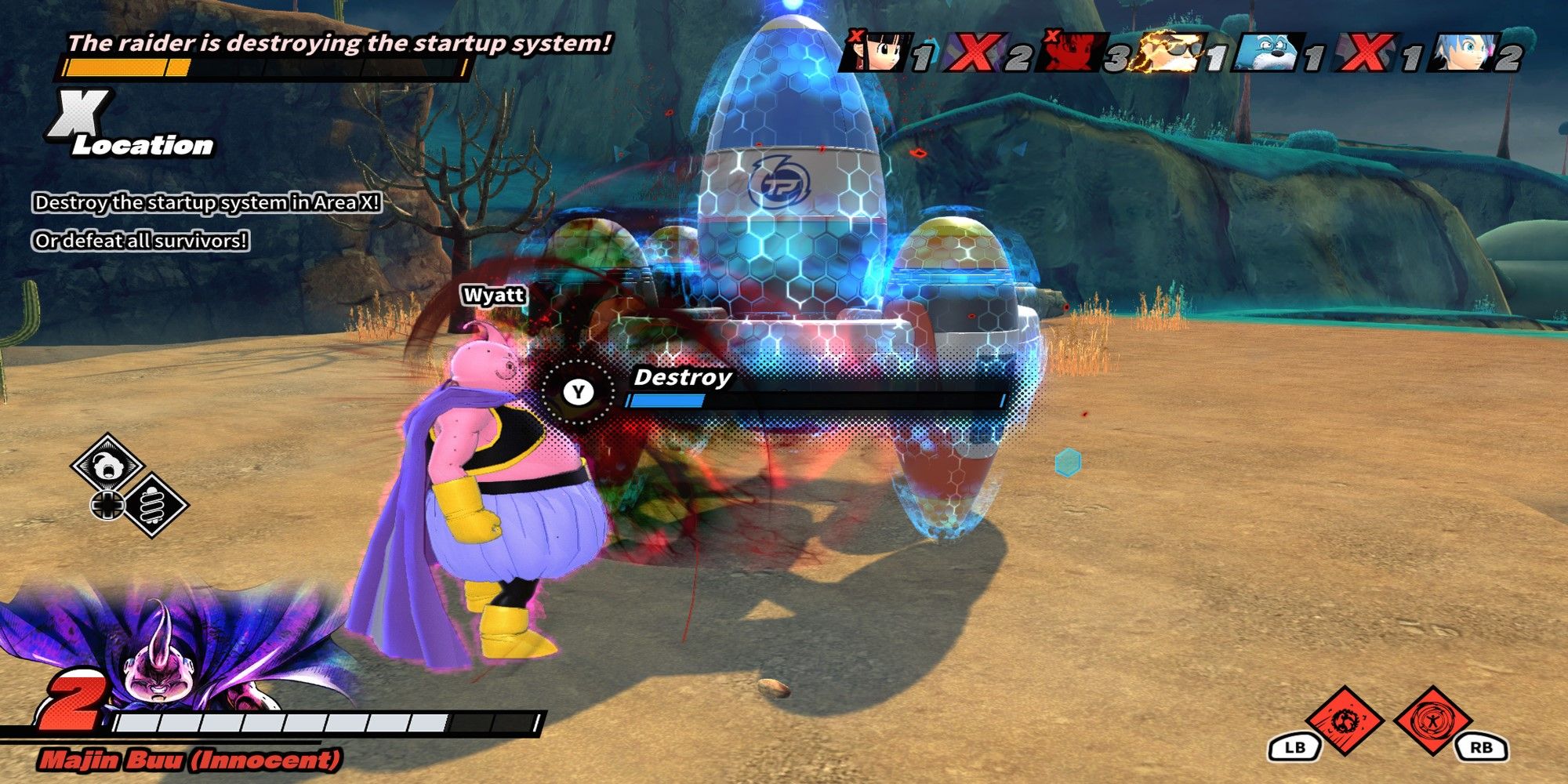 If you didn't kill all the Survivors before they have to escape, you can destroy their startup time machine as well. Randomly blasting the machine with attacks will do nothing; you have to use the button prompt and hold it the entire time. You'll earn a trophy or achievement if you manage to destroy the machine, as well as the fact you've now won the round unless the Survivors can kill you at the last minute.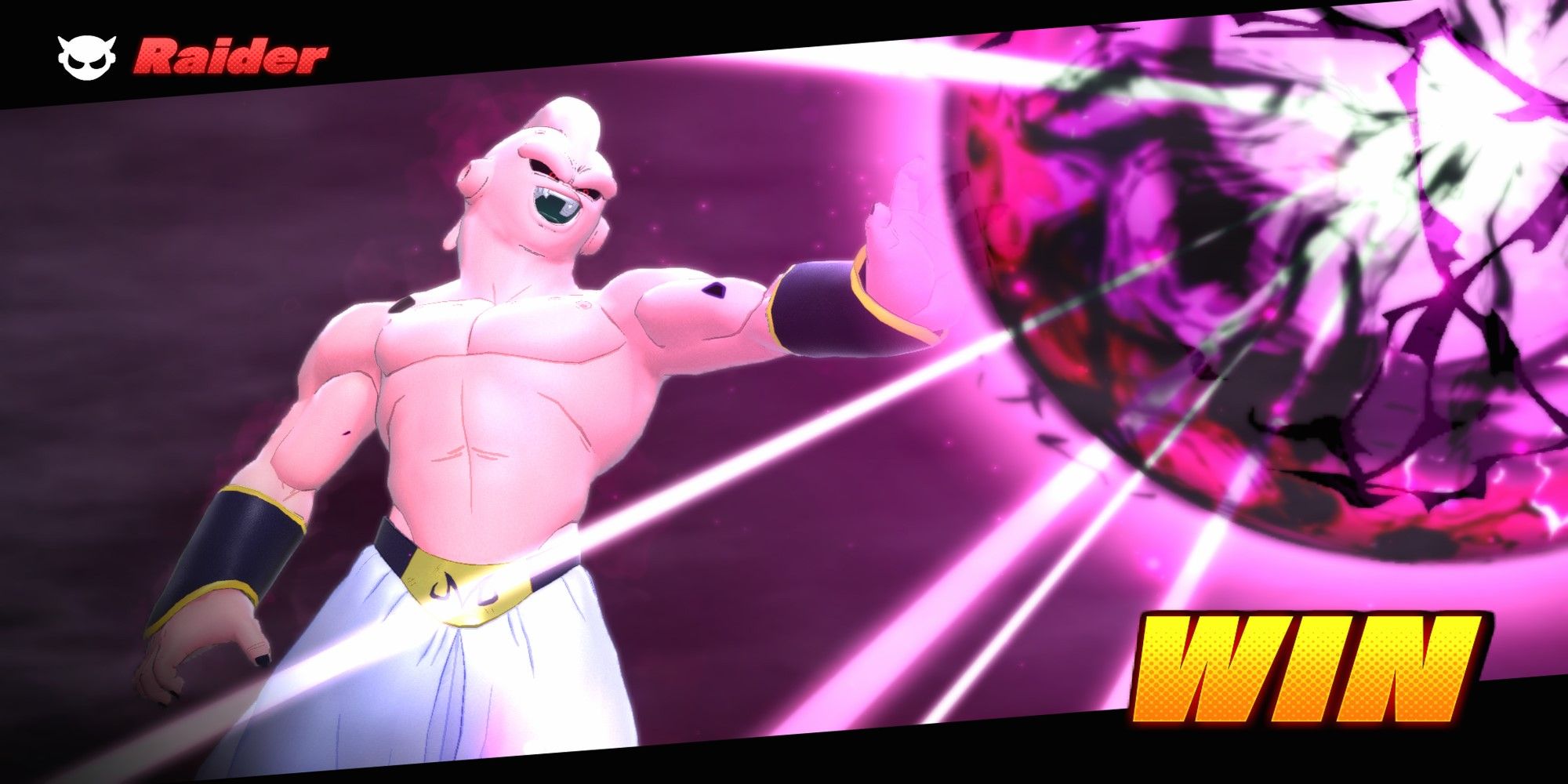 The Raider ultimately has more ways to win the match than the Survivors, but a cocky Raider can be easily blown away by crafty Survivors, and a Raider not paying attention to the goals can be erased by time. In this order, kill Civilian NPCs, destroy Areas, kill lone Survivors, and only take on groups after you can perma kill.
RELATED: Dragon Ball: The Breakers – How To Acquire More Transpheres
Picking A Raider Besides Cell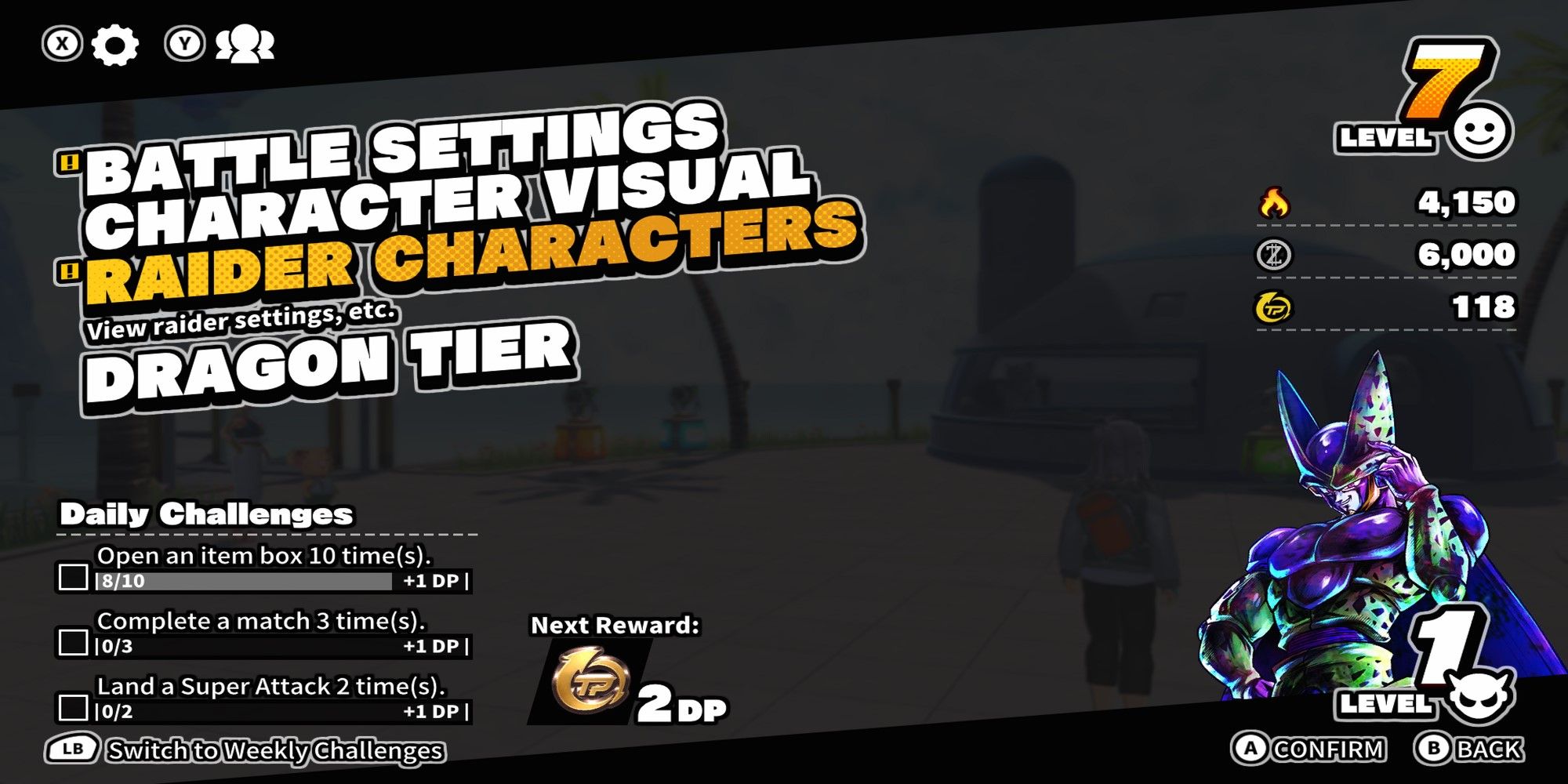 You may have wondered how Buu and Frieza were in the above pictures when you've only been able to play as Cell when you tried playing for yourself. The option to pick extra Raiders is somehow both cryptic and plastered all over the screen. Go to the main menu when not matchmaking and select Raider characters.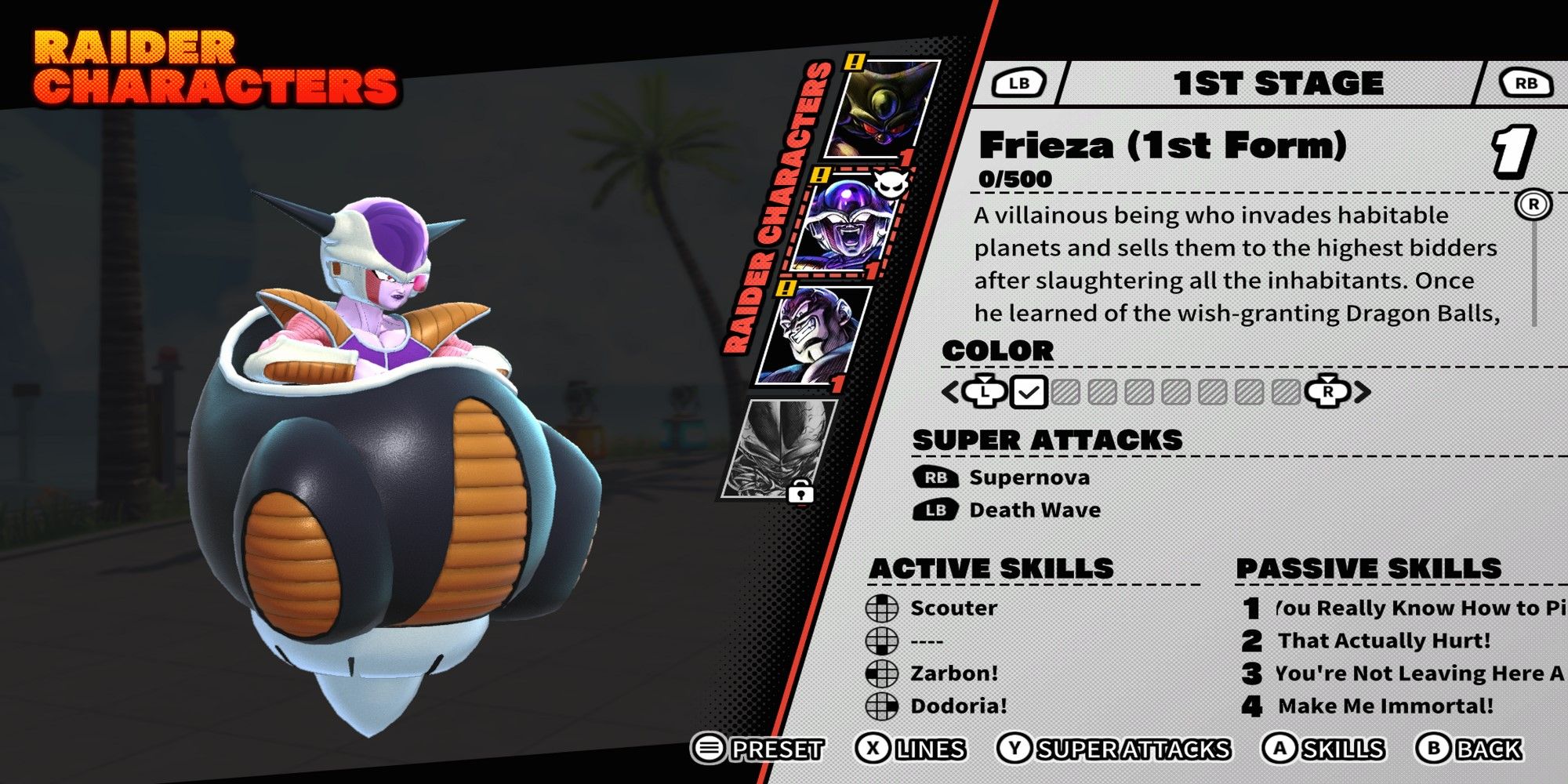 Hover over whichever Raider you like best, then look at the bottom of the screen to see which button will set that Raider as your default; the word you're looking for is "Preset." Whenever you start a game as a Raider, the Present is who you start while loading, but when loading the match, you'll still have the option to switch.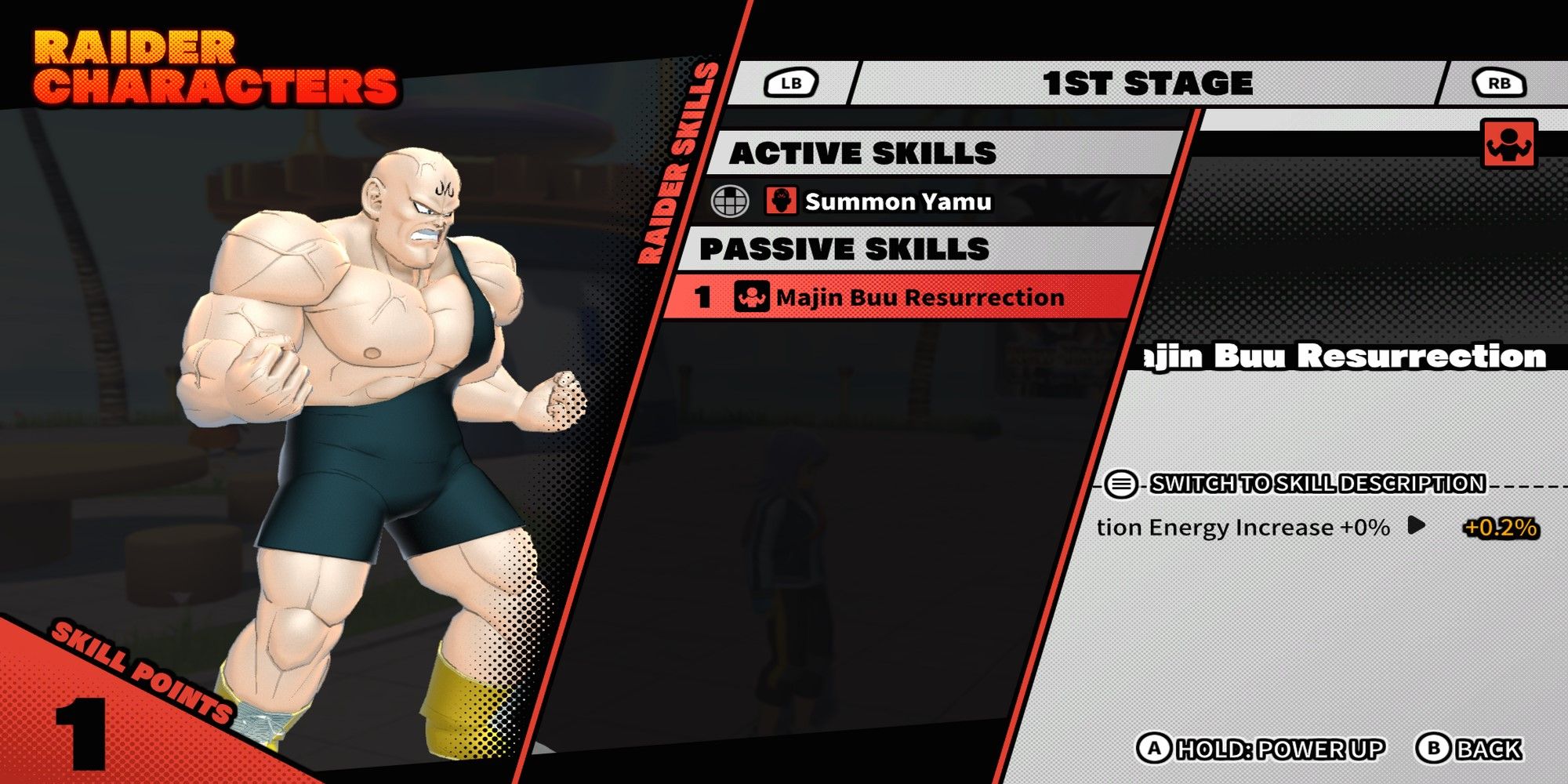 While roaming through these menus, spend any points you have for specific Raiders. You earn these points by playing as said Raider, and these allow you to level up specific skills. These are especially great for your first-form skills, as they make you level up to your second-form faster.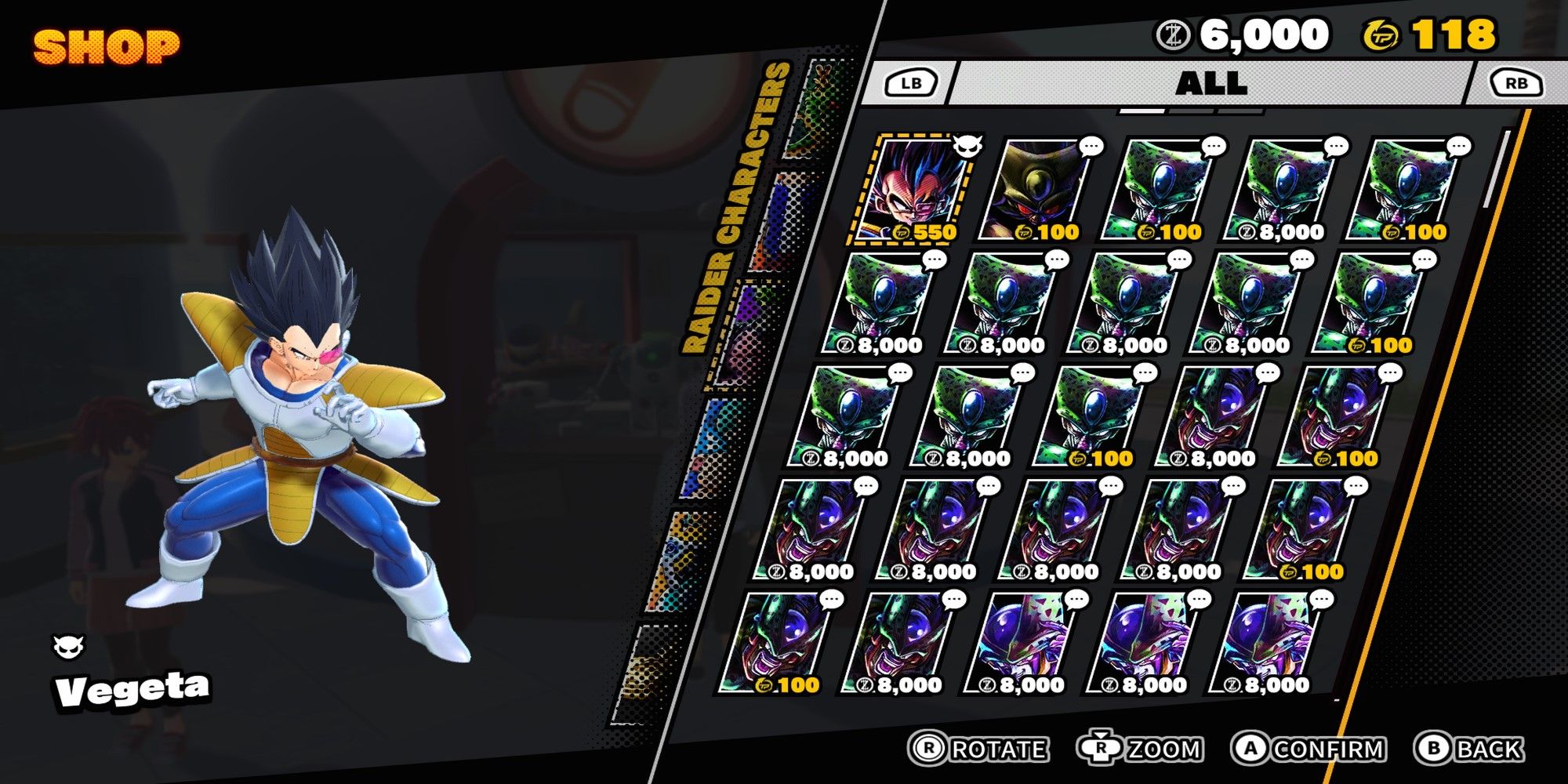 These menus, however, don't net you any new Raiders. For whatever reason, Raiders are only purchasable through the cosmetic shop. You won't pull Raider skins through Transpheres, oddly. You buy Vegeta the same way you buy a new jacket for your Survivor.
NEXT: Dragon Ball: The Breakers – How To Summon Shenron
Denial of responsibility!
Gamers Greade is an automatic aggregator of the all world's media. In each content, the hyperlink to the primary source is specified. All trademarks belong to their rightful owners, all materials to their authors. If you are the owner of the content and do not want us to publish your materials, please contact us by email –
[email protected]
. The content will be deleted within 24 hours.