The Diablo 4 release date is almost here, so Blizzard has kindly laid out the exact Diablo 4 launch times for when you can start playing, along with all the details about when you can preload the game, whether you're jumping into Diablo 4 during the early access period or waiting until the full release. We've also got some more expanded details on the full range of Twitch Drops you'll be able to pick up for the RPG game around launch.
Wherever you are in the world, you're no doubt as desperately eager as I am to leap into Sanctuary as soon as possible and chase after Lilith in search of answers. Perhaps you've already decided which of the Diablo 4 classes you're going to pick up on day one, or perhaps – like me – you're still agonizing over the choice with every spare moment.
Fortunately, we now know exactly when you'll be able to make that choice and start blasting your way through hordes of undead, Khazra goatmen, vampires, and all manner of other bothersome beasties. Here's all the grisly details for you, including the full set of Twitch Drops that you'll be able to earn by watching others play the game during the opening month.
Diablo 4 launch time
Diablo 4 launches on June 5 at 4pm PDT / 7pm EDT. That time applies worldwide, so those outside of the Americas will get access on June 6 at 12am BST / 1am CEST / 9am AEST. Diablo 4 early access begins on June 1 at 4pm PDT / 7pm EDT, which equates to June 2 at 12am BST / 1am CEST / 9am AEST.
If you want to get into the Diablo 4 early access period, you'll need to pre-order either the Digital Deluxe or Ultimate edition of Diablo 4 ahead of launch. You'll still be able to do that and jump in when the early access period begins, so if you're eager to get started then that's your best bet. Those editions also include access to the premium tier for the first Diablo 4 battle pass, along with several other cosmetic goodies.
Diablo 4 preload time
Diablo 4 preload begins on May 30 at 4pm PDT / 7pm EDT in the Americas, which equates to May 31 at 12am BST / 1am CEST / 9am AEST elsewhere in the world. You can preload the game as long as you've bought any edition of the game.
If you're on PC, you'll need to launch the Battle.net client and head over to the Diablo 4 game page, where you can install the game once preload begins. If you've previously played the beta or server slam, you may need to change your game version over. Note that the full game install is separate from those versions, so if you still have either installed you can safely delete it ahead of the full release. Players on Xbox and PlayStation consoles can simply download the game from their respective stores once the preload period begins.
Diablo 4 Twitch Drops
Diablo 4 Twitch Drops begin June 5, with unique drops available each week. You'll need to watch three hours each week for the first reward, and a further three hours for a total of six to earn the second. You must claim the first reward before your progress towards the second drop will be counted.
Here are the Diablo 4 Twitch Drops for the first month:
Week 1: Rogue and Necromancer
These Diablo 4 Twitch drops are available to earn between Monday, June 5 and Sunday, June 11:
Watch three hours: Azurehand Back-Stabber Dagger weapon recolor, Azurehand Heart-Piercer Sword weapon recolor.
Watch six hours: Matron-Sigil Coffer back trophy (Rogue), Progenitor Favor back trophy (Necromancer).
Week 2: Sorcerer
These Diablo 4 Twitch drops are available to earn between Monday, June 12 and Sunday, June 18:
Watch three hours: Azurehand Spell-Slinger Wand weapon recolor.
Watch six hours: Hellrune Tabernacle back trophy (Sorcerer).
Week 3: Druid
These Diablo 4 Twitch drops are available to earn between Monday, June 19 and Sunday, June 25:
Watch three hours: Azurehand Head-Cleaver weapon recolor.
Watch six hours: Font of the Mother back trophy (Druid).
Week 4: Barbarian
These Diablo 4 Twitch drops are available to earn between Monday, June 26 and Sunday, July 2:
Watch three hours: Azurehand Skull-Crusher weapon recolor.
Watch six hours: Matriarch's Mantle back trophy (Barbarian).
You can also earn the Diablo 4 Primal Instinct mount for gifting two Twitch subscriptions of any tier to any eligible Diablo 4 streamer between June 5 and July 2. You can find a list of all eligible Twitch streamers here. Diablo community manager Adam 'PezRadar' Fletcher says that this offer was extended to all creators who streamed Diablo 2 Resurrected, Diablo 3, Diablo Immortal, or the Diablo 4 beta/server slam tests over the last 6 months.
If you should have been eligible but didn't receive an invite, you may want to check your Twitch notification settings – Fletcher explains that anyone with 'Marketing Communications' disabled may not have correctly received the notifications. He suggests turning them on if you're interested in potential future promotions so as not to miss out.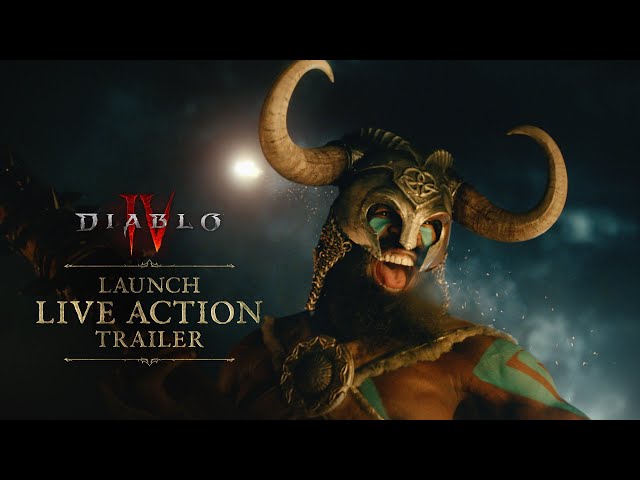 That's all you need to know to get started – but make sure that you meet the Diablo 4 system requirements before launch arrives, and that you're up to speed on Diablo 4 cross-progression and how to upgrade the Diablo 4 healing potion to get off to the best start possible. Good luck out there, and have fun!
Denial of responsibility!
Gamers Greade is an automatic aggregator of the all world's media. In each content, the hyperlink to the primary source is specified. All trademarks belong to their rightful owners, all materials to their authors. If you are the owner of the content and do not want us to publish your materials, please contact us by email –
[email protected]
. The content will be deleted within 24 hours.