Playing as a barbarian in Diablo IV is all about brute-forcing your way through the dark corridors crowded with hellish creatures.
As expected based on the previous games of the series, Diablo IV gives you some options of classes to play with. Even though they are all well-established archetypes in the fantasy genre, each class was designed to have a distinctive identity.
Probably one of the most classic ones, the barbarian class is back and ready to fight all enemies face-to-face. To help you in doing so, here is the Diablo IV barbarian best build with an explanation of how to play as the barbarian, the best skills, the best gear, and the best gems.
On this page:
How to play as the Barbarian in Diablo IV
If you're thinking about playing the barbarian in Diablo IV, there are a couple of things you should know first. As one of the melee classes available in the game, you will always be close to enemies and susceptible to taking more damage. This means the barbarian is inherently a class with a bigger health pool and can tank enemies. On the other hand, barbarians aren't famous as a class capable of bursting enemies. This is a more slow-paced class, but still capable of inflicting a good amount of damage.
Considering how the barbarian was designed, this build is structured based on the fact you will be exposed to a lot of direct damage. The idea is to redirect this damage to enemies and make them bleed to death. Before we jump into the explanation of how you're going to use each skill, it's important that you understand two mechanics that are crucial to the build: thorns and bleeding.
In Diablo IV, the thorn is a specific attribute that triggers the effect of damaging enemies every time your character is directly hit. Since as a barbarian you will be in the middle of the action, getting attacked constantly, this is an amazing stat to stack. On the other hand, bleeding is a status that some of your skills afflict, and that causes enemies to take damage over time. The concept behind this build is to take the most out of both effects. In order to use this build efficiently, you must work around a few skills and approach enemies with a specific mindset.
In every fight you must always try to get hit by your enemies, so don't stay far from them. Once you have set your eyes on the enemy, you should focus on first using Challenging Shout to lure enemies around you. It's important to use this shout whenever it's out of cooldown since it mitigates the damage you take. After you get the enemies' attention, start attacking with Flay which will increase your thorn attribute.
Depending on how many Fury points you have and the number of enemies you're facing, you can either use Hammer of the Ancients/Rend usually for single-target situations mostly, or Whirlwind to fight larger groups of enemies. In case you're running Hammer of the Ancients, try to use it when you're full or have a considerable number of Fury points, since they affect the damage the skill will cause. In case you're surrounded by too many enemies and losing too much health, you can always pop your ultimate skill Call of the Ancients to summon three spirits that will help you.
With this rotation of skills, two of your passive skills – Outburst and Tough as Nails – will proc. Due to how this build works, your life facing a boss alongside their minions is going to be pretty easy.
Diablo IV Barbarian best skills
In this section, you're listing all the skills needed to make the build work. There will be some points left which you can use in different skills to adapt the build to your play style.
Basic node
Flay: This skill is fundamental to this build, since it will apply the Bleeding effect and generate Fury. It's important to unlock the Combat Flay upgrade, which reduces the damage you receive while it will give you stacks of Thorns for a few seconds.
Core node
In this node, you have three solid options: Hammer of the Ancients, Rend, and Whirlwind. Choose one between the first two and go with Whirlwind as your main area of effect attack.
Hammer of the Ancients: By using this skill, your character hits a small area in front of them. Upgrade it to Furious Hammer of the Ancients so it will deal additional damage based on the number of Fury points you have when using the skill.
Rend: This skill cleaves enemies in front of the character and inflicts Bleeding on them.
Whirlwind: This is the classic spin-your-sword-around attack. A solid option to deal AoE damage and is quite effective without upgrades.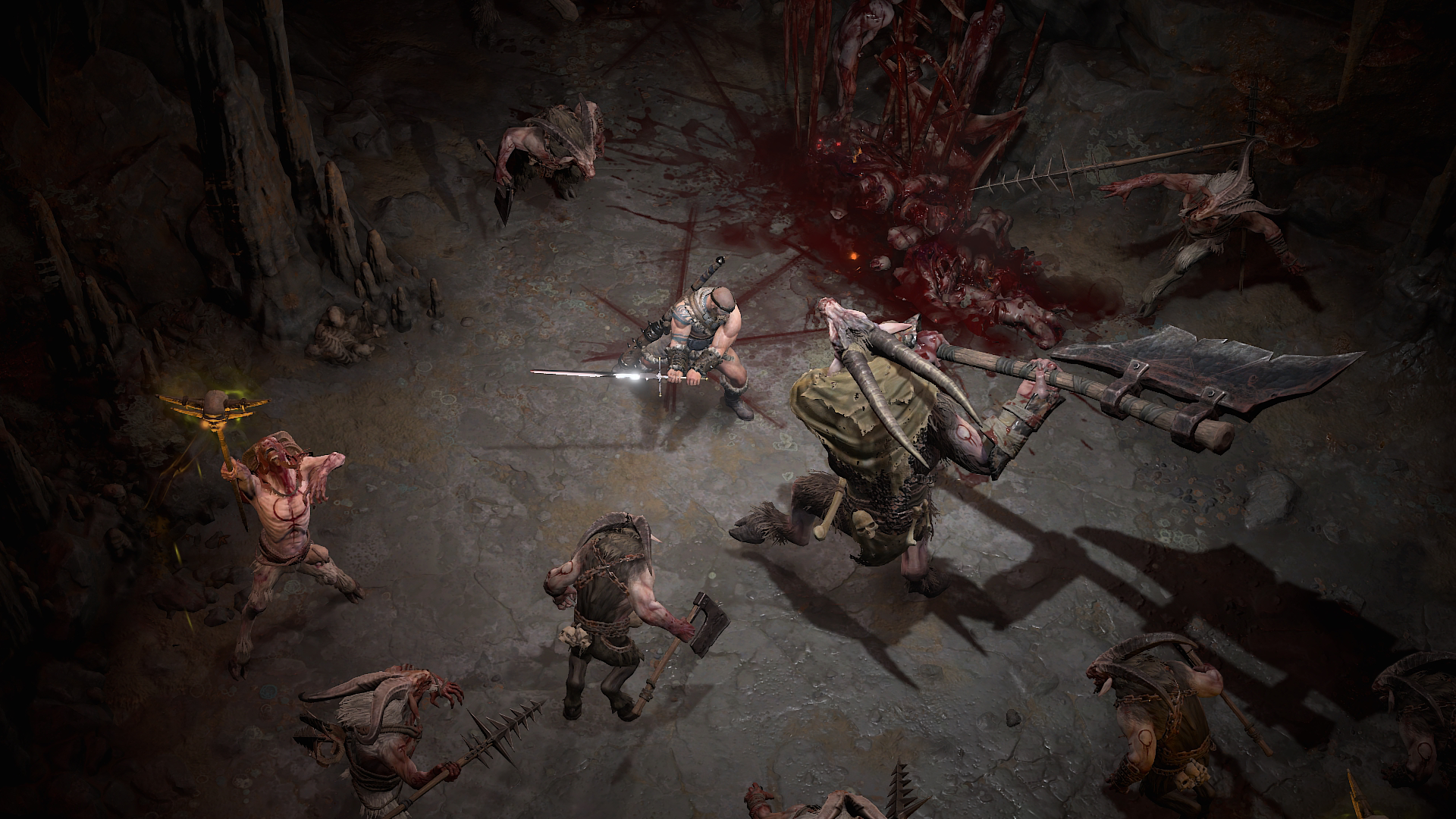 Defensive node
There are good defensive skills to pick, in this node, in case you want extra damage reduction or to increase your survivability, but, listed below are the ones you should focus on first.
Challenging Shout: When used, this skill increases the amount of damage taken while it also taunts enemies. The Strategic Challenging Shout adds to it the effect of gaining Thorns equal to half of your Maximum Life.
Imposing Presence: This passive will give you additional Maximum Life.
Outburst: It gives you Thorns based on the bonus Maximum life.
Tough as Nails: Besides giving you extra Thorns, this skill will also inflict Bleeding damage based on the Thorns you have.
Ultimate node
Call of the Ancients: One of the best ultimate skills in the barbarian's kit. By using it, you will invoke three spirits to help you.
Diablo IV Barbarian best gear
For this build, you should look for pieces of gear that will give you Thorn and that have The Prickling legendary aspect. In terms of stats priority, you should also focus on strength, dexterity, and willpower. Because of how builds work on Diablo IV, you don't need a specific legendary gear to make it work. There are, however, good ones that will improve the efficiency of the build.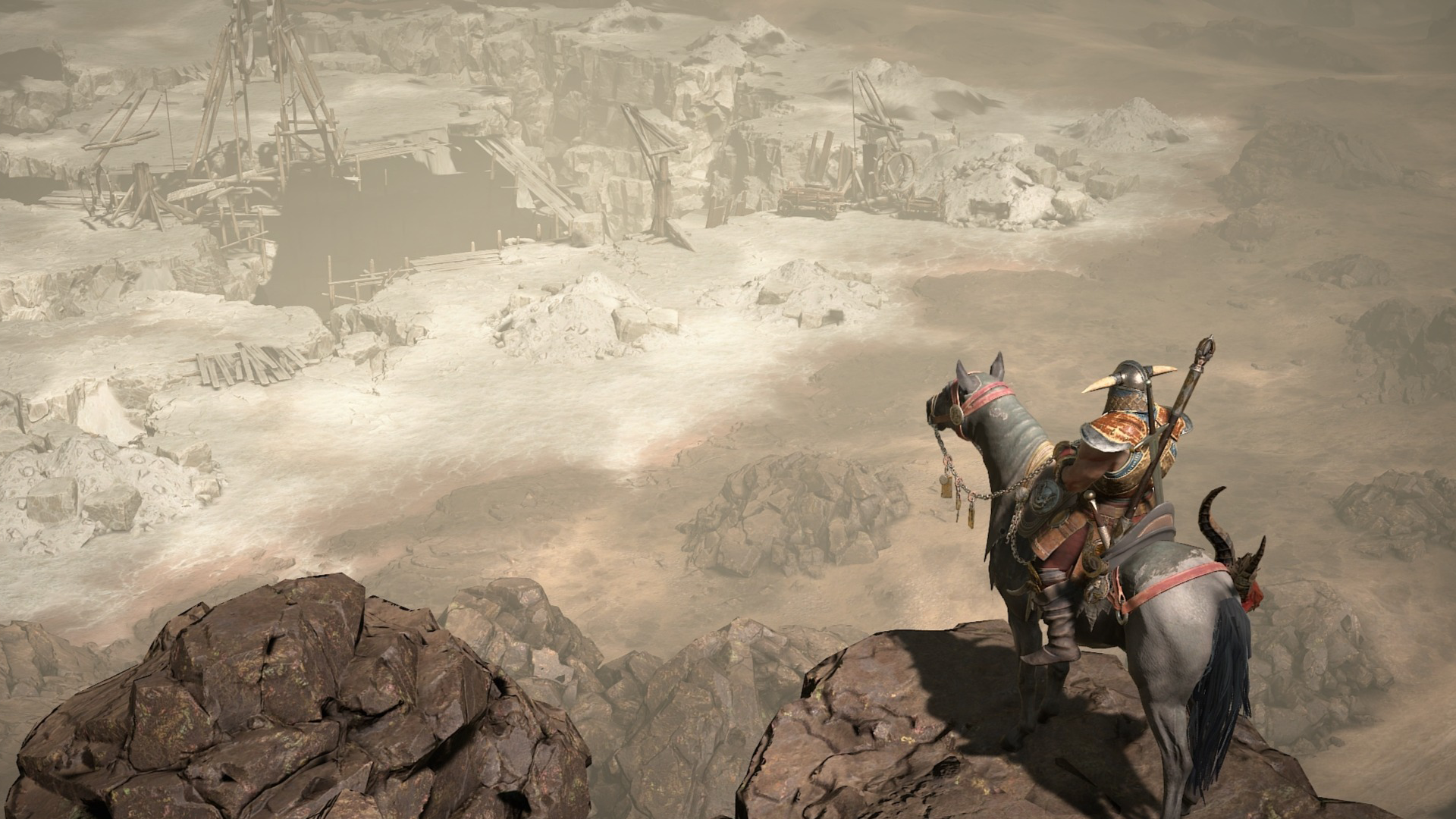 Diablo IV Barbarian best gems
When it comes to gems, emeralds, rubies, and skulls are the best options. Considering how important stacking Thorn is for this build, an emerald should be placed on your armor to increase your thorn stat.
Ruby and skull are both solid options for other pieces of equipment. The first gives your resource generation when put in the weapon, helping you to accumulate Fury points faster. On the other hand, the second one, when used in your weapon, will give you life when an enemy is killed, or increase your armor when put in a piece of jewelry.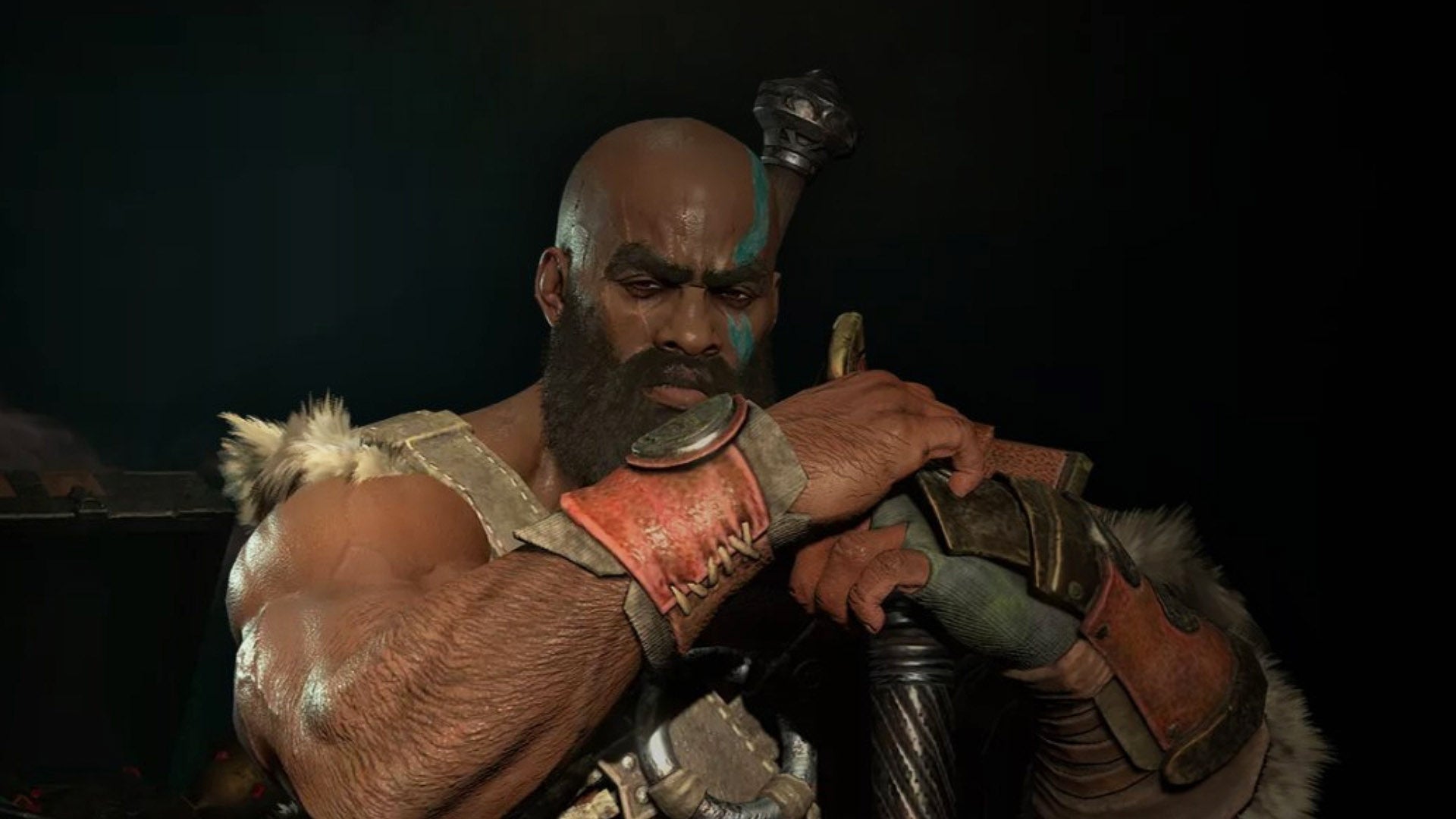 Enjoy your time playing as a barbarian in Diablo IV!

To see this content please enable targeting cookies.



Denial of responsibility!
Gamers Greade is an automatic aggregator of the all world's media. In each content, the hyperlink to the primary source is specified. All trademarks belong to their rightful owners, all materials to their authors. If you are the owner of the content and do not want us to publish your materials, please contact us by email –
[email protected]
. The content will be deleted within 24 hours.