Following my rant about Diablo 4's hit-and-miss implementation of local co-op, I was going to let this topic lie, I really was, but then Eurogamer went and did an interview with Diablo General Manager Rod Fergusson in which they touch on the lack of local co-op on PC, and it's gone and got my blood pressure right up. So the only solution I see here is to do the research, gather the data to show that he's talking nonsense, then write it all up so that my blood gets back down to its usual uneasy simmer.
In the interview, Eurogamer asks why the PC version of Diablo 4 is missing out on such a core feature as local co-op when other platforms (including the nearly decade-old Xbox One and PS4) are getting it, pointing to a highly upvoted Reddit post in /pcgaming lamenting the lack of the feature. Fergusson's response was this: "It's a technology question. Trying to do shared-screen co-op on PC is much more challenging when it comes to account management and how you play together."
When asked to elaborate on how it's different from consoles, Fergusson said, "Well, console is pre-set up for that in terms of the ways you can associate the accounts to it. And it's been that way… Having split-screen or shared-screen co-op on consoles [has existed] for a long time." The core of the issue on PC apparently comes down to "trying to get two Battle.net accounts signed into the same PC at the same time… It's a technology problem."
RELATED: Diablo 4's Lilith May Be The Series' Best Villain Yet
Now, I won't over-analyse the fact that starting and ending your answer with a vague and unsatisfactory term like 'it's a technology problem' doesn't make it sound like Fergusson's particularly confident in his answer, but so much of the stuff said in-between is verifiably nonsense.
Let's begin with the idea that 'shared-screen or split-screen co-op on consoles has existed for a long time.' Ok, sure, the NES had two controller ports at a time when plugging two controllers into a PC required a degree in computer engineering, but the PC has had solid plug-and-play controller support for long enough now that the 'longevity' argument is irrelevant. The PC's problems with controller connectivity were largely addressed way back in 2005, when the XInput API turned Xbox 360 controllers into plug-and-play devices on PC. These days, PS5, Xbox, and Switch controllers can all be used with Steam more or less seamlessly. Blizzard is of course aware of this, as it introduced controller support to the PC version of Diablo 4 for the first time, and it works perfectly.
Furthermore, PC is veritably heaving with local multiplayer games these days. A cursory twiddle with the filters on Steam shows that there are, at this moment, 2896 games with some form of local multiplayer support on the platform. Now, the PlayStation Store is more secretive about its numbers than Steam, so let's refer to the gaming database site Whatoplay for our numbers. There, we can see that there are only 85 games on PS5 with local multiplayer support. For the sake of argument let's bundle that together with the 398 PS4 games with local multiplayer listed on the site, and we come to 483 across the last two console generations. Incidentally, Whatoplay also has a list of local multiplayer games for PC, which only comes to 1385, but even using this lower metric than Steam's own, the PC has nearly three times as many games with local multiplayer support as the PS4 and PS5 combined.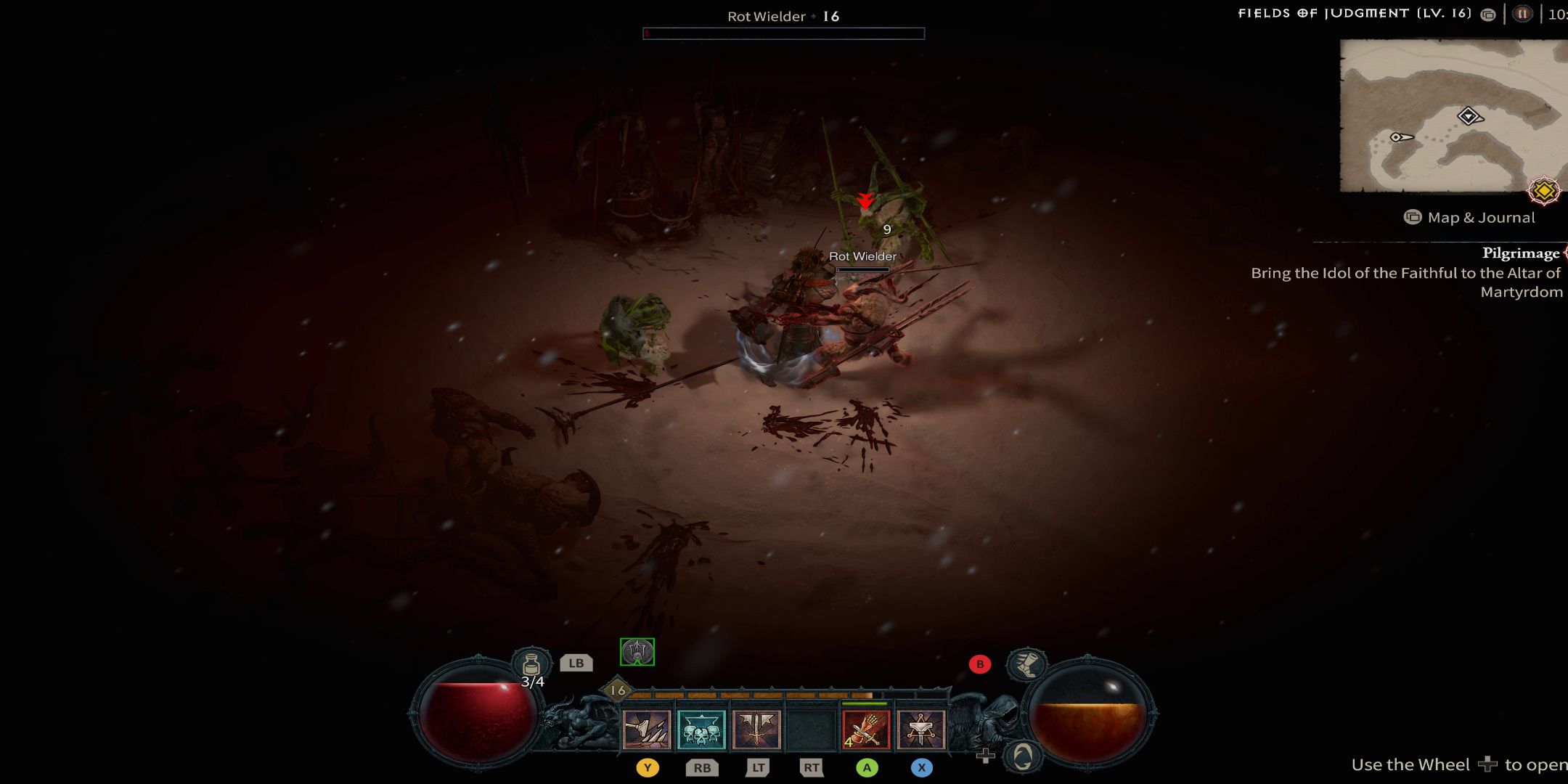 Fergusson goes on to show he's stuck in the early 2000s by suggesting that local multiplayer gaming on PC entails "two people sitting together at a desk… when the majority of couch co-op that's going to happen is going to be in front of a 65-inch TV." Is he not aware that PCs have been using the same HDMI connectivity to monitors and TVs as consoles since about 2008? As an alternative, in-home streaming options such as Nvidia Shield, GameStream, Moonlight, and Steam Link have been a thing for years now, and make streaming games from your PC to your TV a cinch. Yours truly, for instance, plays games from his PC across the house on his living room TV at unadulterated 4K resolution, 60fps without a hitch, and I know I'm not alone. The Nvidia Shield subreddit boasts 85,000 members, the Steam Link one over 18,000–PC gamers are big on beaming their games to their TVs these days.
RELATED: Diablo 4 Hands-On: Comfortingly Simple, Freshly Atmospheric
Finally we come to the big zinger, which is the idea that the fundamental 'technology problem' here is that you'd need to connect two Blizzard accounts, and PC doesn't like that for whatever reason. Ok, let's give Fergusson the benefit of doubt and assume for a moment that that's a truly insurmountable problem; why not just let both players use characters from the same account? Y,know, like so many other games that don't put arbitrary barriers between two people in the same room getting together for some co-op gaming. What's the problem with same-account local co-op? Who is it hurting?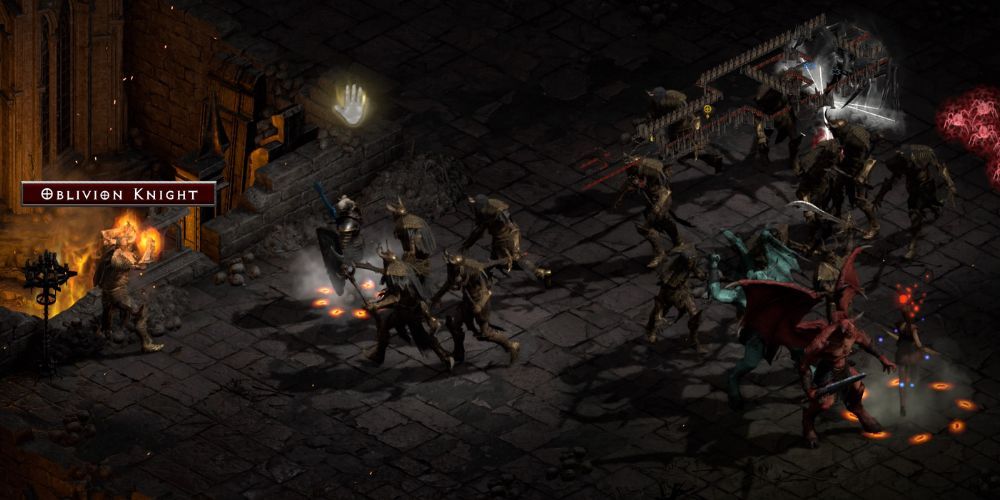 It's absurd that Blizzard would treat the PC–the platform that gave life to Diablo–as some arcane, deskbound device that isn't somehow isn't designed for local co-op, talking about it in terms that sound about 15 years behind the curve at this point. It's a sentiment that's bizarrely pervaded throughout various big games over the years. Left 4 Dead 2 famously has PC split-screen built into it, but only accessible through the command line (it works perfectly well), Borderlands has always had split-screen on consoles but never on PC, and Call of Duty has always flip-flopped on the feature for PC.
You need only look at the number of local multiplayer games on PC, the number of upvotes or the fact that the community for Nucleus Co-op–a fantastic tool that lets you play non-splitscreen games in splitscreen–has 10,000 members to see that there is demand for it, and that the idea of PC 'not being that kind of platform' is a myth, or at least so old and dated at this point that it may as well be a myth. It's time for publishers to get with the times.
NEXT: There's No Sex In Starfield, And That's Great
Denial of responsibility!
Gamers Greade is an automatic aggregator of the all world's media. In each content, the hyperlink to the primary source is specified. All trademarks belong to their rightful owners, all materials to their authors. If you are the owner of the content and do not want us to publish your materials, please contact us by email –
[email protected]
. The content will be deleted within 24 hours.