Microsoft's Game Pass library is incredibly massive, offering a plethora of video game titles to its subscribers. Players who've taken a subscription to the service will ostensibly never run out of titles to play. From FPS to open-world to simulator games, you can find almost every type of video game in its library, which is why it's sort of a blessing for PC and Xbox players (if, of course, they are ready to spare a few bucks every month).
RELATED: Best Games Based On A Cartoon Series
It's no doubt that Xbox Game Pass is the best subscription service for gaming enthusiasts; however, with such a massive library, it's often hard for players to figure out which titles are worthy of their time. Well, take off your metaphorical thinking caps because we already did the job for you — we've compiled the best that Xbox Game Pass has to offer below. Make sure to check back in frequently, we'll be updating our picks as games come and go from the service.
Updated January 31, 2023: Quite a few gems are on the way to Game Pass subscribers in early February, including the perennially great dark fantasy rogue-lite, Darkest Dungeon — there are also quite a few titles on their way out as of today, so make sure to nab them for your library if you want to keep them!
| | |
| --- | --- |
| Release Date | November 11th, 2011 |
| Genre | Action RPG |
| Developer | Bethesda Game Studios |
| File Size | 12GB |
When you're talking about great games, it's almost inevitable that Skyrim is going to make an appearance. This is the kind of game you can sink hundreds of hours into. While there's certainly a main quest to be followed and enjoyed, true adventure awaits you on your own path. This open world was meant to be explored step by step. Solve every puzzle! Crawl every dungeon! Slay every dragon!
In Skyrim, you are Dragonborn, and you are tasked with killing a dragon who would bring about the end of the world. During your travels, you'll come across many side quests and memorable characters. Some of these people may even join you as companions with their own stories to tell. If you want to live in the world of Skyrim, you can even buy yourself a home! Spend hours upon hours making things just the way you like them! If you love fantasy, and you love exploration, you'll love Skyrim.
Hellblade: Senua's Sacrifice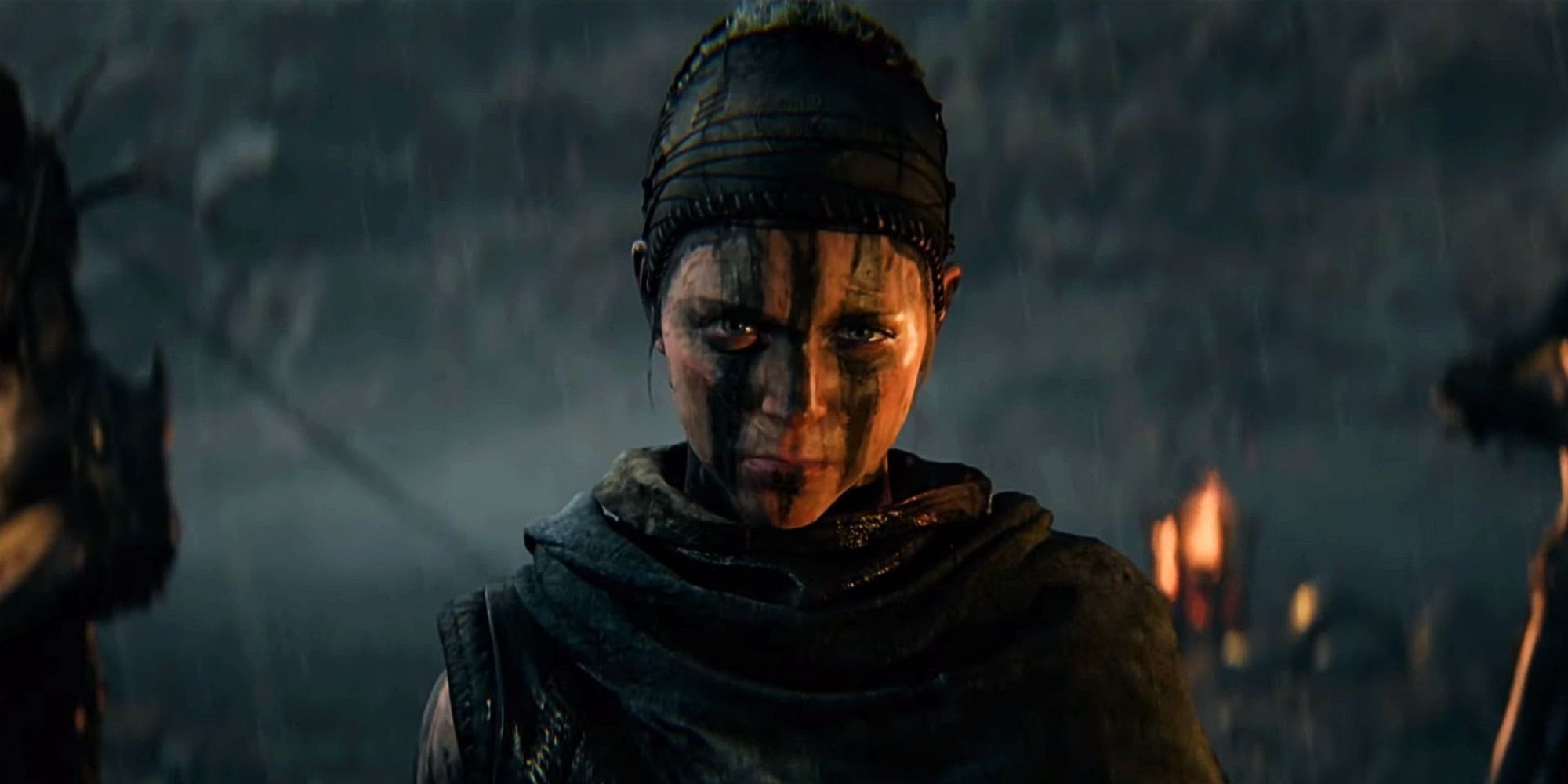 | | |
| --- | --- |
| Release Date | August 8th, 2017 |
| Genre | Action-adventure |
| Developer | Ninja Theory |
| File Size | 20GB |
This is a tough story with a haunted protagonist, but it's also a beautiful game. Hellblade: Senua's Sacrifice will take you on a journey you've never been on before. Senua is a troubled protagonist who cannot trust her own mind. She's grieving the loss of her lover and her people. This is a game made for people who love dark fantasy and disturbing tales. It may not be very long, but you'll be thinking about it long after the credits roll.
You'll surely be blown away by the sound design in this title. Voices will whisper into your ear, coming close and then slinking away. The visuals are stunning, the puzzles are engaging, and the combat allows you to feel every swing of your blade. Finding bits of lore within the world is gratifying, as each one unlocks a new tale told by a memorable narrator. If you're looking for something with a strong story, this is the game for you.
Sea Of Thieves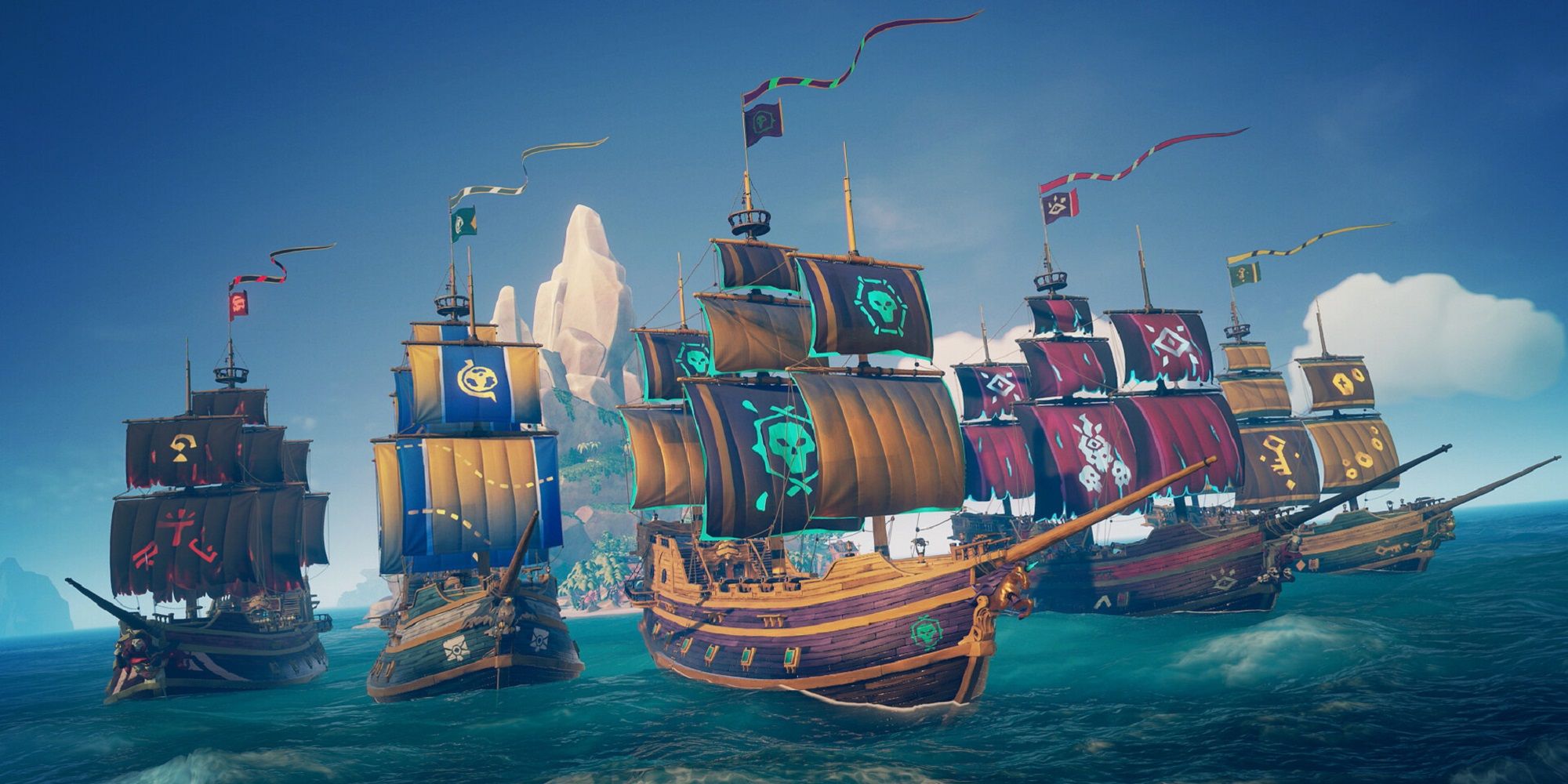 | | |
| --- | --- |
| Release Date | March 20th, 2018 |
| Genre | Action-adventure |
| Developer | Rare |
| File Size | 50GB |
When it comes to piracy, nobody does it as well as Sea of Thieves. This is a gorgeous game with sound design that almost begs to be experienced with headphones. The sounds of the water rocking and spraying against your boat will make you feel right at home on the high seas. You can experience this game by yourself or with up to three friends. Whether you're looking for a challenge, fun, or a relaxing trip, you can find it in Sea of Thieves.
When you're out to sea, you've got a ticket to adventure. There are tall tales that will tell you about the major characters in Sea of Thieves. If you're a fan of Pirates of the Caribbean, you can play through loads of content with Captain Jack Sparrow. If you're just looking for a bit of mischief, load up the cannons and go looking for other players. Once you're out on your boat, you and your crew can truly do as you please.
No Man's Sky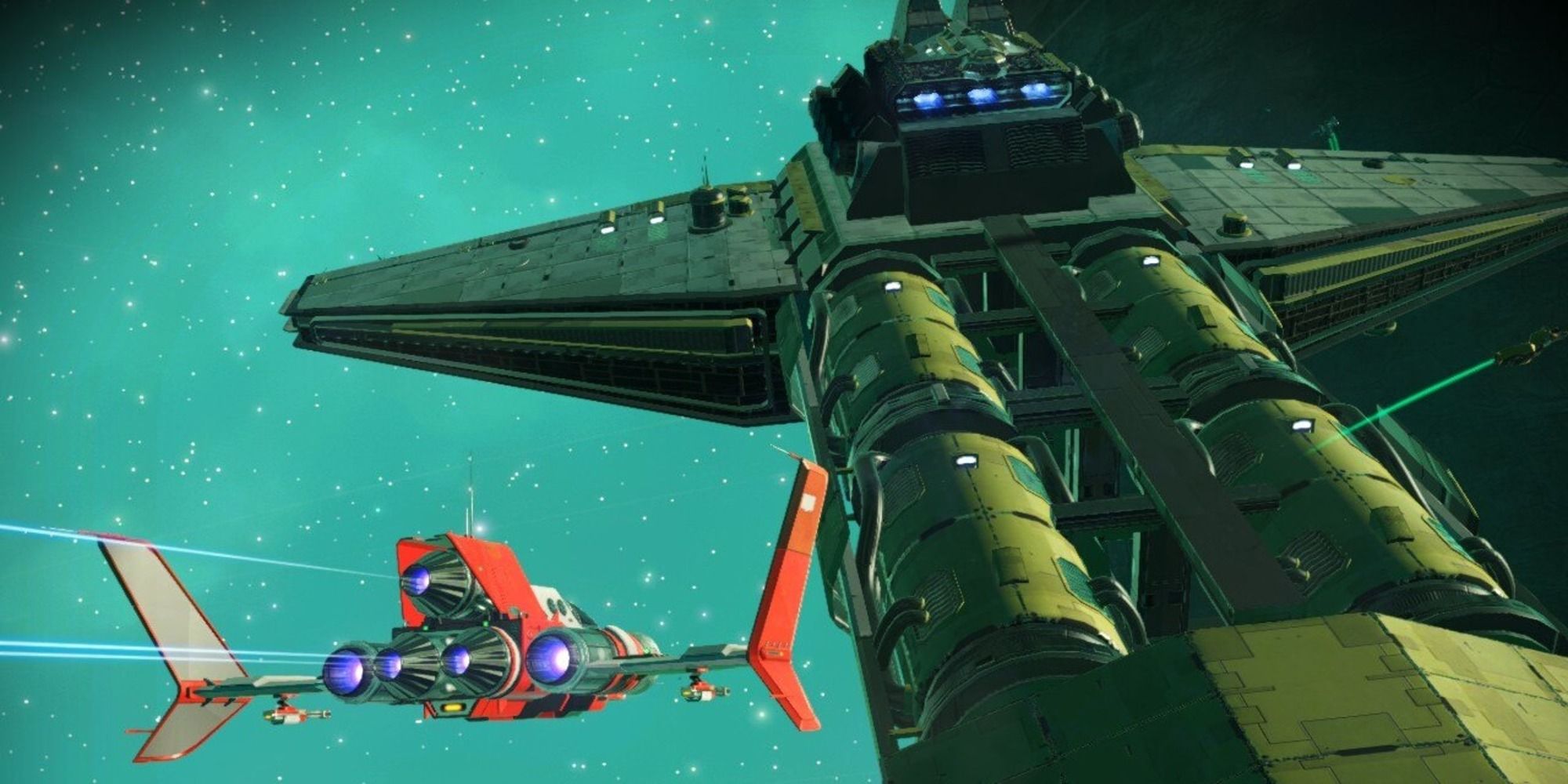 | | |
| --- | --- |
| Release Date | August 9th, 2016 |
| Genre | Action-adventure, Survival |
| Developer | Hello Games |
| File Size | 15GB |
Do you love science fiction or space exploration? Well, if you do, get ready to play your new favorite game. With loads of galaxies, systems, and planets, there's a lot for you to discover in No Man's Sky. So much of this game is procedurally generated that you'll see thousands of different creatures and ships. It's easy to lose hours just looking for that perfect starfighter. If you love base-building, there's a lot of it in No Man's Sky.
RELATED: No Man's Sky: Ideas For Your Next Base
You can choose to experience No Man's Sky alone or with friends. If you're looking for a bit of community, you and your friends can all build bases near one another on the same planet. No Man's Sky is such a beautiful game that you might find yourself relaxing and taking screenshots of your favorite planets. You can also tame and breed animals that you find. There's nothing quite like riding around on a sandworm you've hatched yourself.
Persona 5 Royal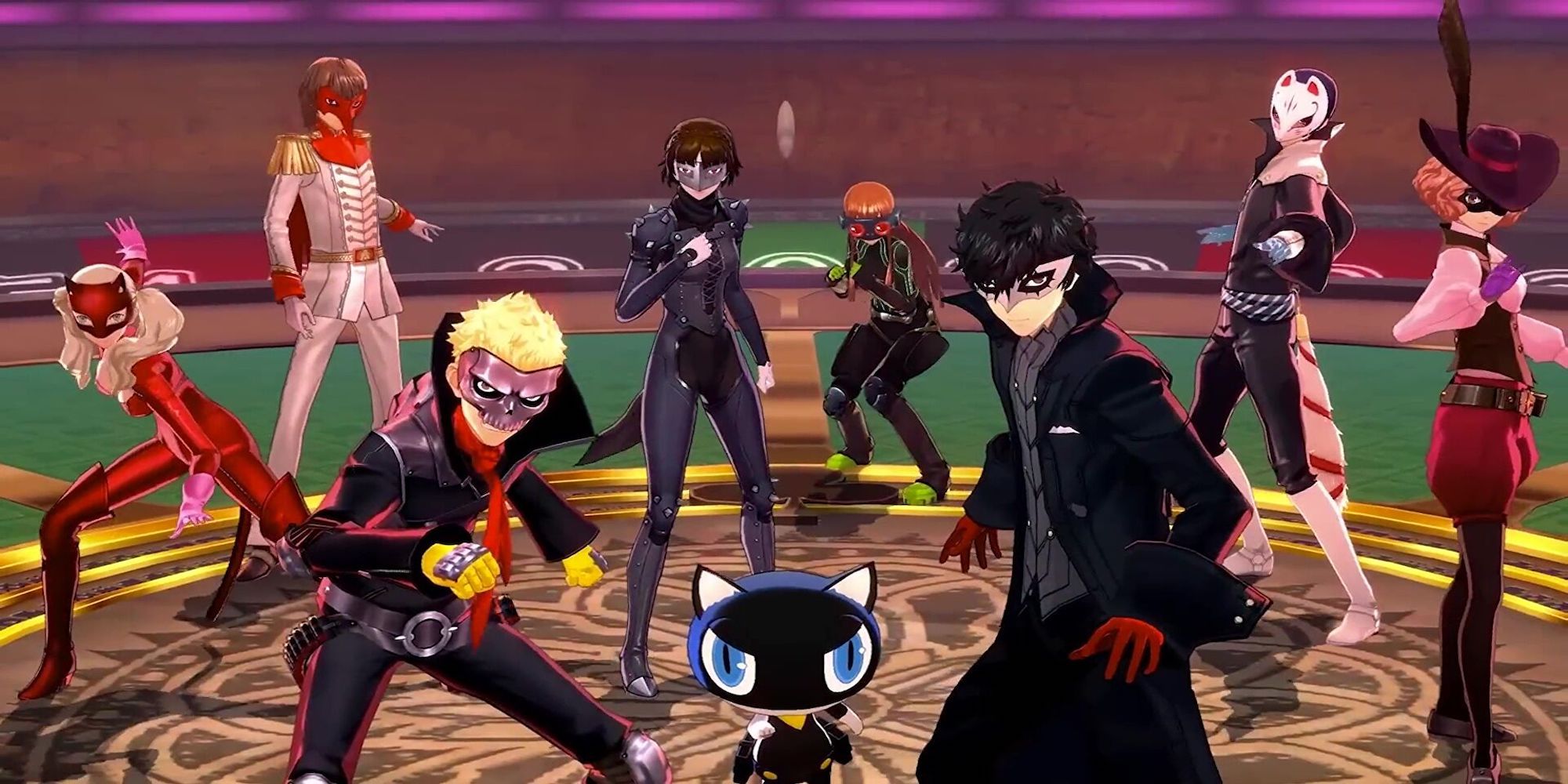 | | |
| --- | --- |
| Release Date | October 31st, 2019 |
| Genre | RPG |
| Developer | P-Studio |
| File Size | 41GB |
When you're playing Persona 5 Royal, you're having a good time. This is one of the finest JRPGs ever made. The turn-based combat is fast and fun. Colors pop off the screen. The music in this game is incredible. If any of this sounds good to you, then you're likely to sink hours upon hours into this masterpiece. Playing as Joker and assembling your crew, The Phantom Thieves of Hearts, is immensely satisfying.
While you'll spend plenty of time as the Phantom Thieves stealing hearts and crawling dungeons, some of the most memorable moments will happen during your downtime. Going to school, hanging out with friends, and taking part in activities all over town will fill your days and nights until Morgana demands you go to bed. This game is packed with so much to do that it's almost impossible to do everything in one go.
Mass Effect Legendary Edition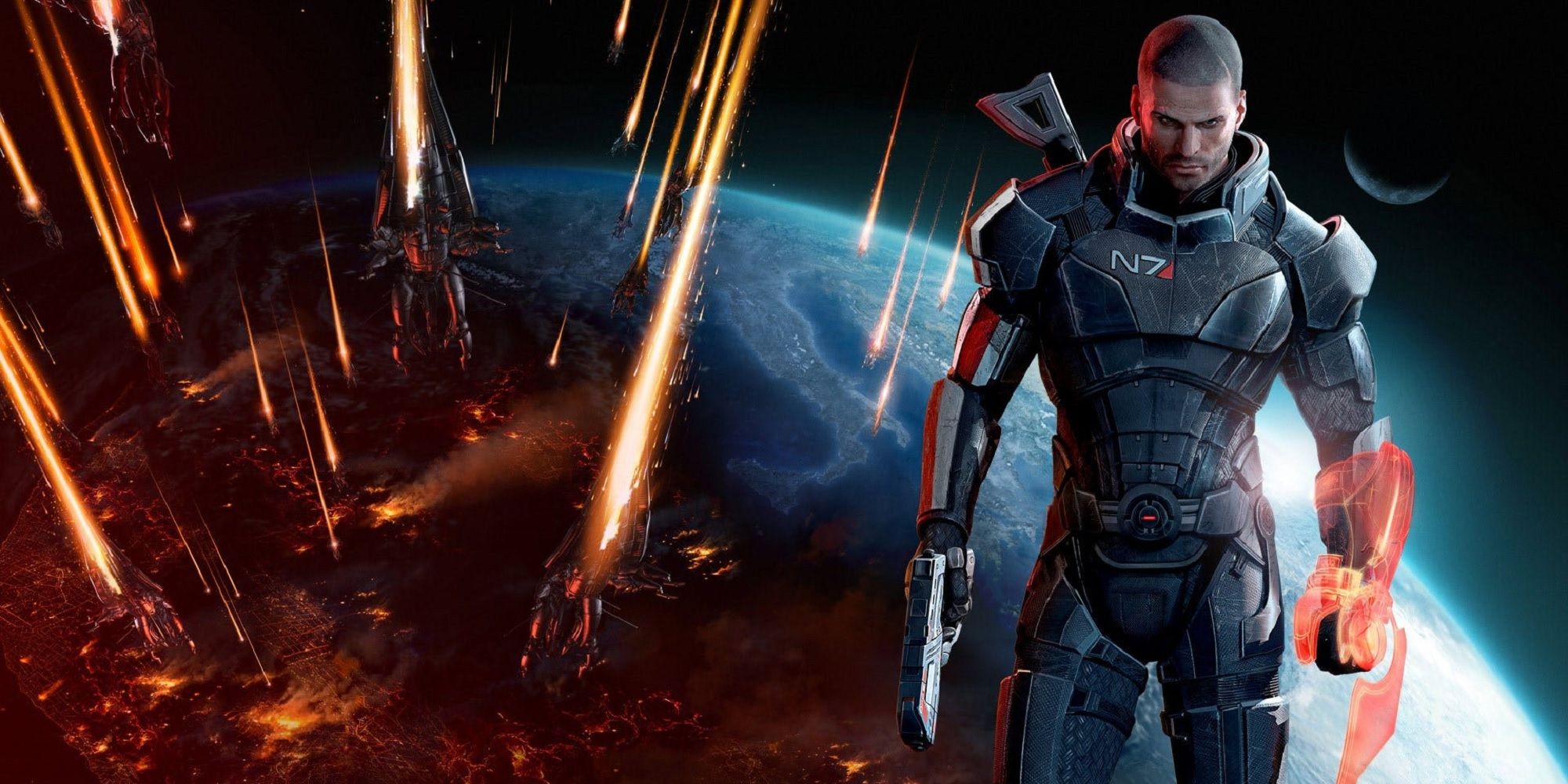 | | |
| --- | --- |
| Release Date | May 14th, 2021 |
| Genre | Action RPG, Adventure, Shooter |
| Developer | BioWare |
| File Size | 120GB |
Mass Effect Legendary Edition collects the entirety of the original Mass Effect trilogy plus all DLC, shines it up a bit (especially Mass Effect 1), and presents it in a clean, easy-to-use package. While an older game, the Mass Effect trilogy is still the gold standard for many RPG and sci-fi lovers, providing an immersive world full of iconic characters and an engaging narrative that will entertain you for hundreds of hours.
RELATED: Coolest Locations In The Mass Effect Trilogy
You take control of Commander Shepard, a human soldier who uncovers a sinister plot revolving around the sudden disappearance of a previous galactic civilization — and how the current residents of the Milky Way might soon suffer the same fate. With Paragon (good) and Renegade (bad) decisions to make throughout, you can end up with pretty varied playthroughs, with decisions made in the first game still having sizable impacts all the way through Mass Effect 3.
Citizen Sleeper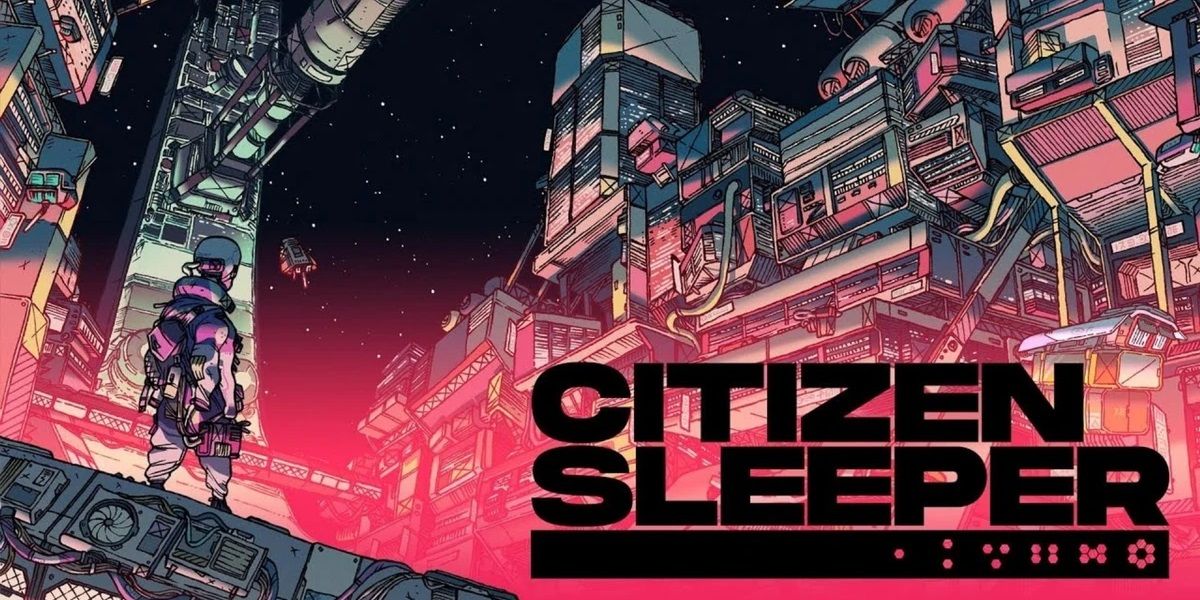 | | |
| --- | --- |
| Release Date | May 5th, 2022 |
| Genre | RPG, Adventure |
| Developer | Jump Over The Edge |
| File Size | 2GB |
This indie game was released in 2022 onto Xbox Game Pass, and despite flying under the radar, it's an incredible sci-fi RPG experience. You play as a Sleeper — a human consciousness uploaded to a machine in order to work out a debt sentence — who has escaped their previous life and ended up on Erlin's Eye, a barely functioning space station located at the edge of the galaxy. Using your wits and a set of dice rolls determined at the start of each day, you'll struggle to keep your degrading machine body alive while making a new life for yourself on the space station.
This mostly text-based adventure has you meeting many memorable characters and exploring many facets of life living in the dystopian Erlin's Eye. You'll make friends, avoid enemies, and uncover corruption and kindness at all levels of society. Featuring multiple endings to achieve and with deeply varied and rewarding life paths your character can choose, this game is well worth your time and your attention.
Deep Rock Galactic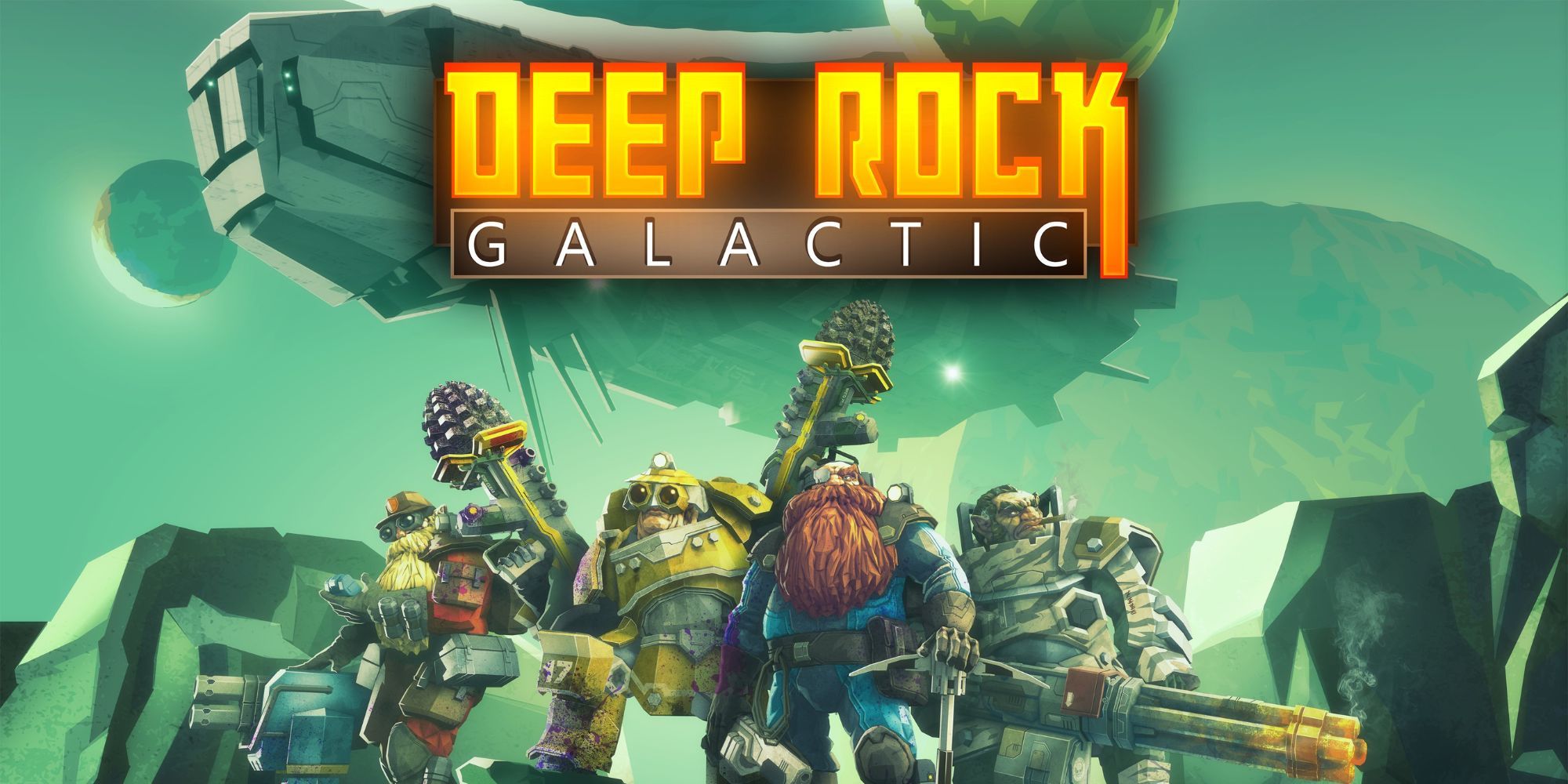 | | |
| --- | --- |
| Release Date | May 13th, 2020 |
| Genre | Co-op, FPS |
| Developer | Ghost Ship Games |
| File Size | 3GB |
Do you like space? Do you like delving into dangerous dungeons filled with creepy crawlies? Do you like dwarves? Deep Rock Galactic might just be the very specific title for you. Take control of one of four classes and set out on solo or team-based mining missions. You're jettisoned onto Hoxxes IV, a planet rich in valuable resources and also swarming with a wide variety of giant insects, rival mining machines, and even more sinister creatures that lurk in the deep.
Each mission comes with specific goals: delve deeper into each randomly generated cave system, fight off swarms of enemies as you complete the objectives, and call in an evac pod when the job is done. When back on the space station, kick back and share some brews with the crew for a job well done. The game offers four distinct class roles to take on, each with its own strengths, weaknesses, and synergies. While the game is definitely fun solo, it truly shines as a co-op experience. Rock and Stone!
Deathloop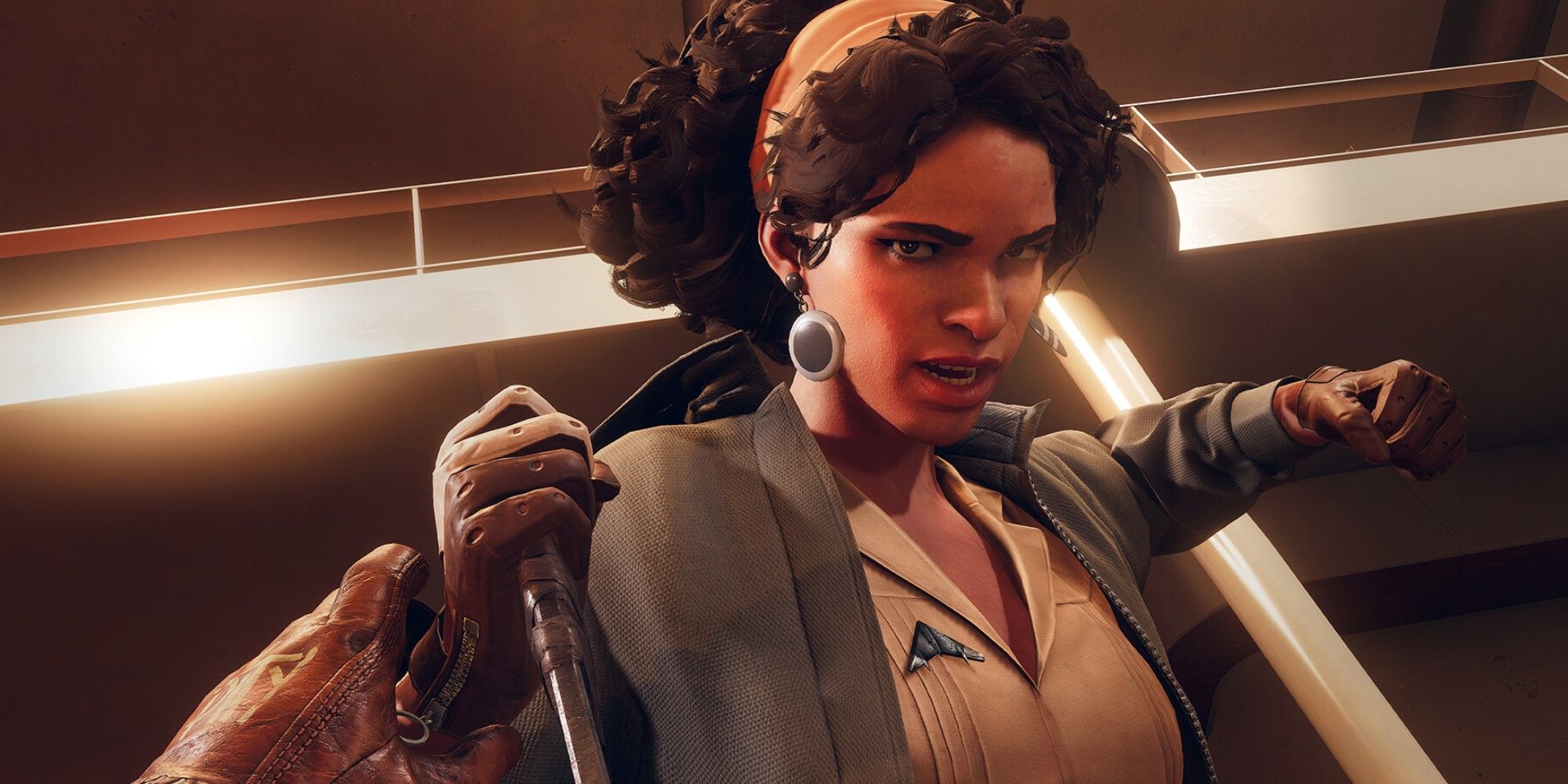 | | |
| --- | --- |
| Release Date | September 14th, 2021 |
| Genre | Action-adventure, FPS |
| Developer | Arkane Lyon |
| File Size | 40GB |
Developed by Arkane, Deathloop is a critically-acclaimed first-person shooter that surprised the community with its unique direction and gameplay. There was a lot of hype around Deathloop since its official announcement, as it was coming from people who gave us the legendary Dishonored and Prey video game series. And if you're a fan of Arkane's previous titles (especially Dishonored), you'd definitely love Deathloop. The game, in some ways, feels very similar to Dishonored games in terms of skills, combat, and weapons. However, it also feels very different because of its direction and narrative, even though Dishonored and Deathloop are set in the same universe.
RELATED: Most Beginner-Friendly FPS Games
In Deathloop, you play as Colt, a foul-mouthed assassin who's stuck in a time loop. He wishes to get out his the messy island by breaking the time loop, but the countless guards on the island make things difficult for him. It's one of those games that wants players to make mistakes so they can learn from them. If you die after sneaking up on an enemy without a melee weapon, you'll definitely remember to pick one in your next attempt.
Batman: Arkham Knight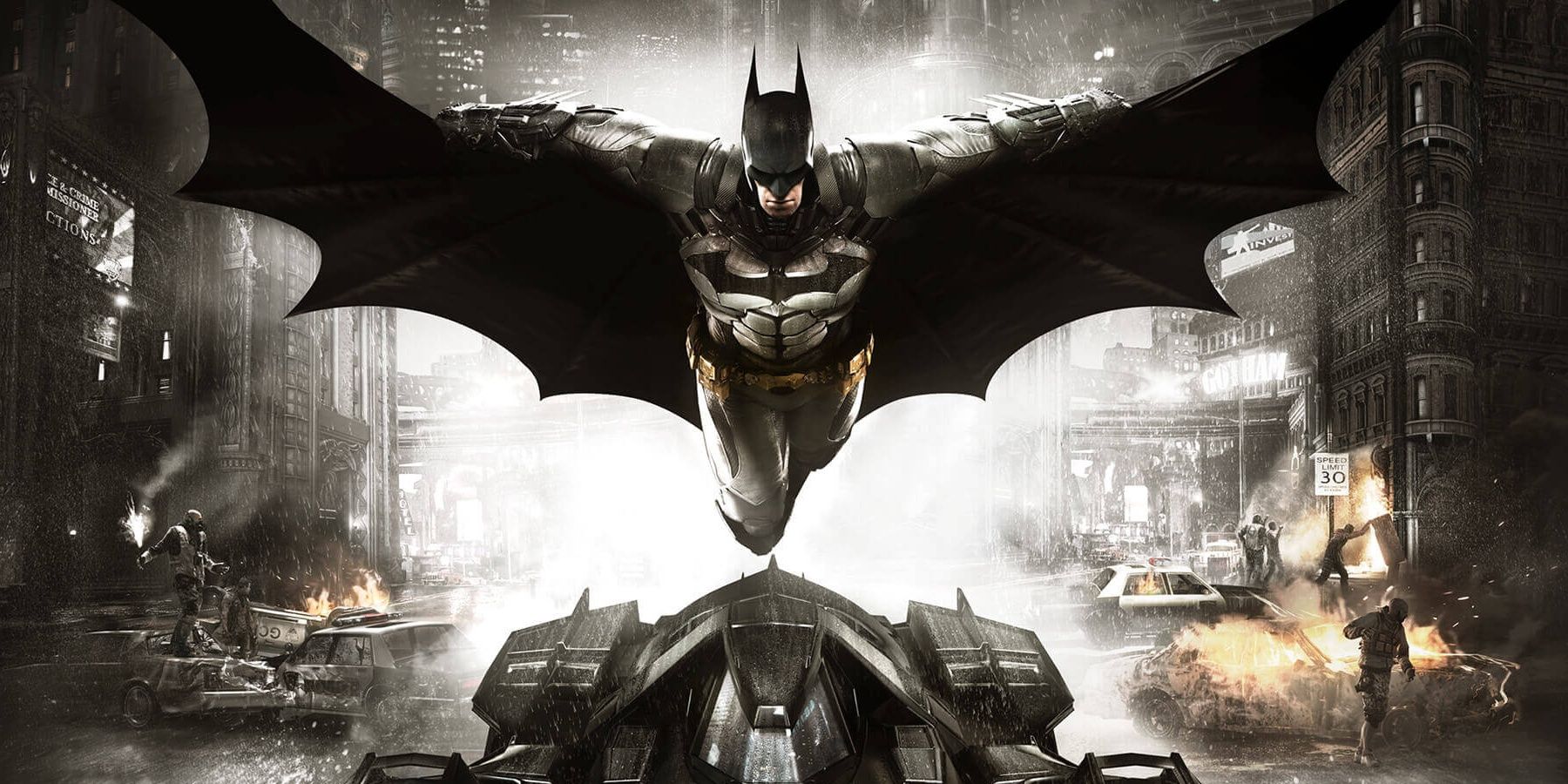 | | |
| --- | --- |
| Release Date | June 23rd, 2015 |
| Genre | Action-adventure |
| Developer | Rocksteady Studios |
| File Size | 45GB |
Rocksteady Studios' Batman: Arkham Knight is one of the best superhero games ever made. The story is phenomenal and keeps you hooked to the game the entire time, the combat never feels boring or repetitive, and of course, the open-world environment forces you to explore every dark alley of Gotham. Also, let's not forget that Kevin Conroy's performance as Batman is simply spectacular. Arkham Knight truly offers an incredible experience to players by improving on the previous Arkham games.
In Arkham Knight, you fight Scarecrow and his goons while also coming across villains such as Riddler and Poison Ivy. Scarecrow really pushes Batman to his limits by playing dirty mind games with him. On top of that, Joker, even after dying, doesn't leave Batman's consciousness, making things even more difficult for the caped crusader. It's a story where Batman not only fights enemies on the outside but also fights off his inner demons and guilt.
What's New On Xbox Game Pass?
The latest additions to Game Pass include Hi-Fi Rush, a surprise, day-one rhythm battler from Bethesda, and a pair of blasts from the past with the modern port of the iconic N64 shooter GoldenEye 007 and the adaptation of RTS classic Age of Empires 2 to consoles. To stay on top of what's coming and going from the service, check out our schedule below! We'll keep it up to date for you.
Games Coming Soon To Xbox Game Pass
| | |
| --- | --- |
| Darkest Dungeon | February 2 |
| Hot Wheels Unleashed – Game of the Year Edition | February 7 |
Games Leaving Xbox Game Pass Soon
| | |
| --- | --- |
| Donut County | January 31 |
| Taiko no Tatsujin: The Drum Master | January 31 |
| Telling Lies | January 31 |
| Worms WMD | January 31 |
NEXT: Best Games About Mental Health, Ranked
Denial of responsibility!
Gamers Greade is an automatic aggregator of the all world's media. In each content, the hyperlink to the primary source is specified. All trademarks belong to their rightful owners, all materials to their authors. If you are the owner of the content and do not want us to publish your materials, please contact us by email –
[email protected]
. The content will be deleted within 24 hours.