Entertainment
Becca Kufrin's Tone-Deaf 2014 Photoshop Of Arabic Man Has Fans Angry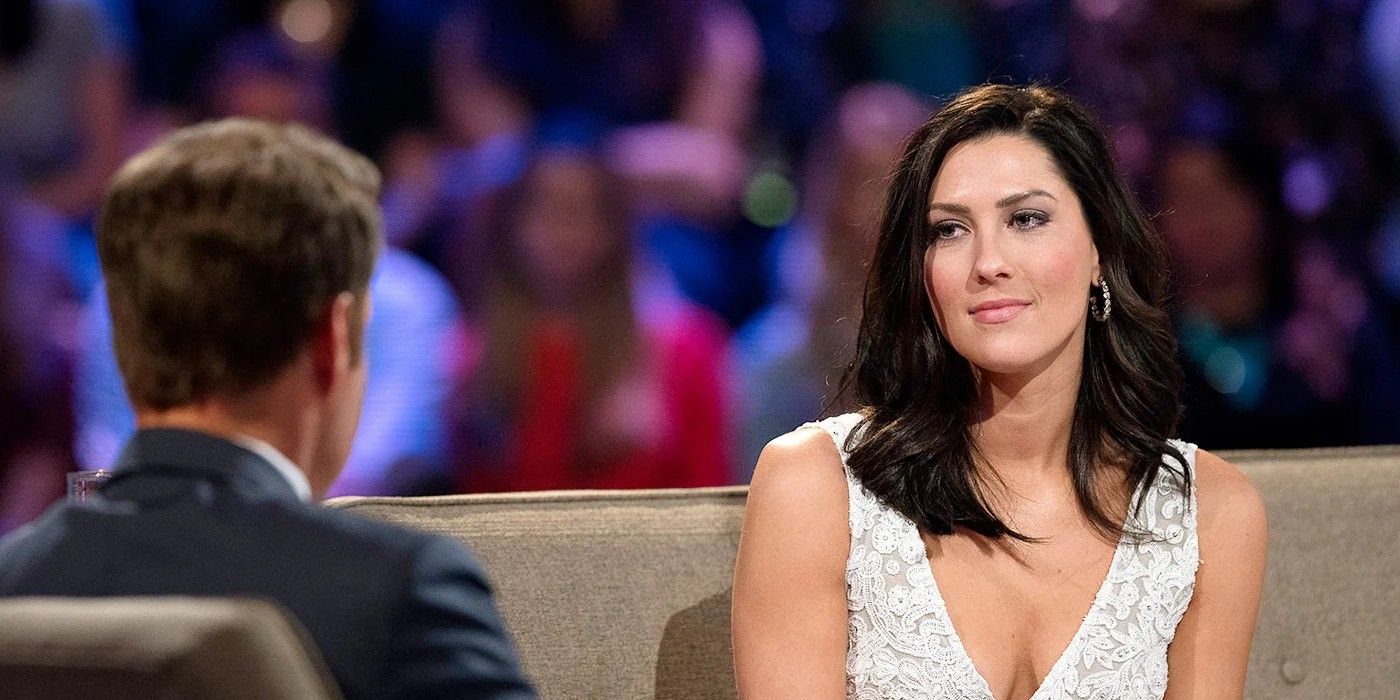 A photo from Becca's past has come back to haunt her, and fans have a lot to say. Was Becca in the wrong, or has "cancel culture" gone too far?
It's become clear in Bachelor Nation that it's time for ABC to account for its history of discrimination within The Bachelor franchise. Many Bachelor Nation alum have called for more progress, like former lead of The Bachelorette Becca Kufrin, who has blasted the franchise for its lack of diversity. Some fans were upset when a culturally insensitive photo from Becca's Instagram was recently unearthed. Fans are divided about whether Becca was in the right, or whether it's "cancel culture" gone too far.
When Matt James was cast as the franchise's first Black Bachelor, fans hoped it meant that Bachelor Nation was turning a corner. But after photos of a current contestant Rachael Kirkconnell attending a racist "Old South" themed ball, Chris Harrison came under fire for defending her actions and he eventually announced he was stepping back from the franchise. Fans had mixed reactions to Chris Harrison leaving as host and a deep divide grew in Bachelor Nation.
Continue scrolling to keep reading
Click the button below to start this article in quick view.
Related: Bachelor: Becca Kufrin Told Matt James To Ask Contestants How They Voted
Becca Kufrin has been vocal about her support for having Chris Harrison replaced, but fans were surprised when one of her old Instagram posts came back to haunt her. A photo from March, 2014 features an Arabic man riding a camel with Becca's face photoshopped over his. The post is meant to be funny, with the caption "guess what day it is? It's #humpday." The photo has been on Becca's account all this time, but was only recently discovered by fans.
The same fans who petitioned to get Chris Harrison fired were also quick to call out Becca for the regretful photo. "I'm disgusted by this," one said, and others were hoping that Bachelor Nation holds her to the same standards as Rachael and that Becca doesn't get a pass. Some fans noted that racism towards Arabs and Muslims isn't called out enough. Several questioned Becca's judgment not just for posting the photo in the first place, but for not deleting it in the years since.
However, there were other fans who weren't as hard on her. Fans who thought Chris Harrison did nothing wrong also felt that outrage over Becca's photo was overblown. "Sensitivity and cancel culture are insane, one fan pointed out. Others brought up the fact that Becca was much younger in 2014 and standards were different then. For these fans, indignation over Becca's photo is an example of the "woke police" blowing things out of proportion.
The Bachelorette lead hasn't commented on the photo yet and it is still up on her Instagram, as of publication of this story. The difference between this photo and, say, the photos Rachael or Becca's ex-fiancée liked on Instagram is that Becca has obviously done the work to educate herself on racism. Her podcast Bachelor Happy Hour, which she co-hosts with Lindsay, helps to elevate the discussion around racism within the Bachelor franchise. They interview a diverse cross-section of the cast and ask them questions about race that may have not made the edit. While Becca's 2014 photo was in poor taste, she is clearly not the person who would post a photo like that today. There is no point in turning this into a bigger issue.
Next: Bachelor: Chris Harrison May Get Cut From Remaining Pre-Recorded Episodes
Source: Reddit, Becca Kufrin/Instagram
90 Day Fiance: Yara & Jovi Spotted with Baby in Miami
Follow us on Google News
Read original article here