Any veteran player of FPS games will tell you that it was no walk in the park to get where they are now. A variety of essential aspects go into becoming a pro at these games. It is possible to get better at these games, however. With time and patience, someone who's never picked up a controller can eventually master even the most brutal FPS games.
RELATED: Best Levels In Single-Player FPS Games
Not all FPS games are tough to conquer, though. Some beginner-friendly FPS games are out there if you want a less intensive introduction to this subgenre. But if you're looking for a challenge, then look no further, as these following games are known to be some of the hardest FPS video games out there.
10/10

Wolfenstein II: The New Colossus

Strategy plays a big part in surviving Wolfenstein II: The New Colossus. You must constantly be moving, barely letting any enemies touch you, as you can't just rapidly fire everywhere. Constant challenges are also thrown your way at random points, which keeps you on your toes.

What makes this game truly challenging is the rare feedback on the damage that you've taken. Because of this, it's hard to determine how much health you have until meeting your demise. The New Colossus is frustrating with how often you can die. But this doesn't erase how much fun it can be simultaneously.
9/10

Hunt: Showdown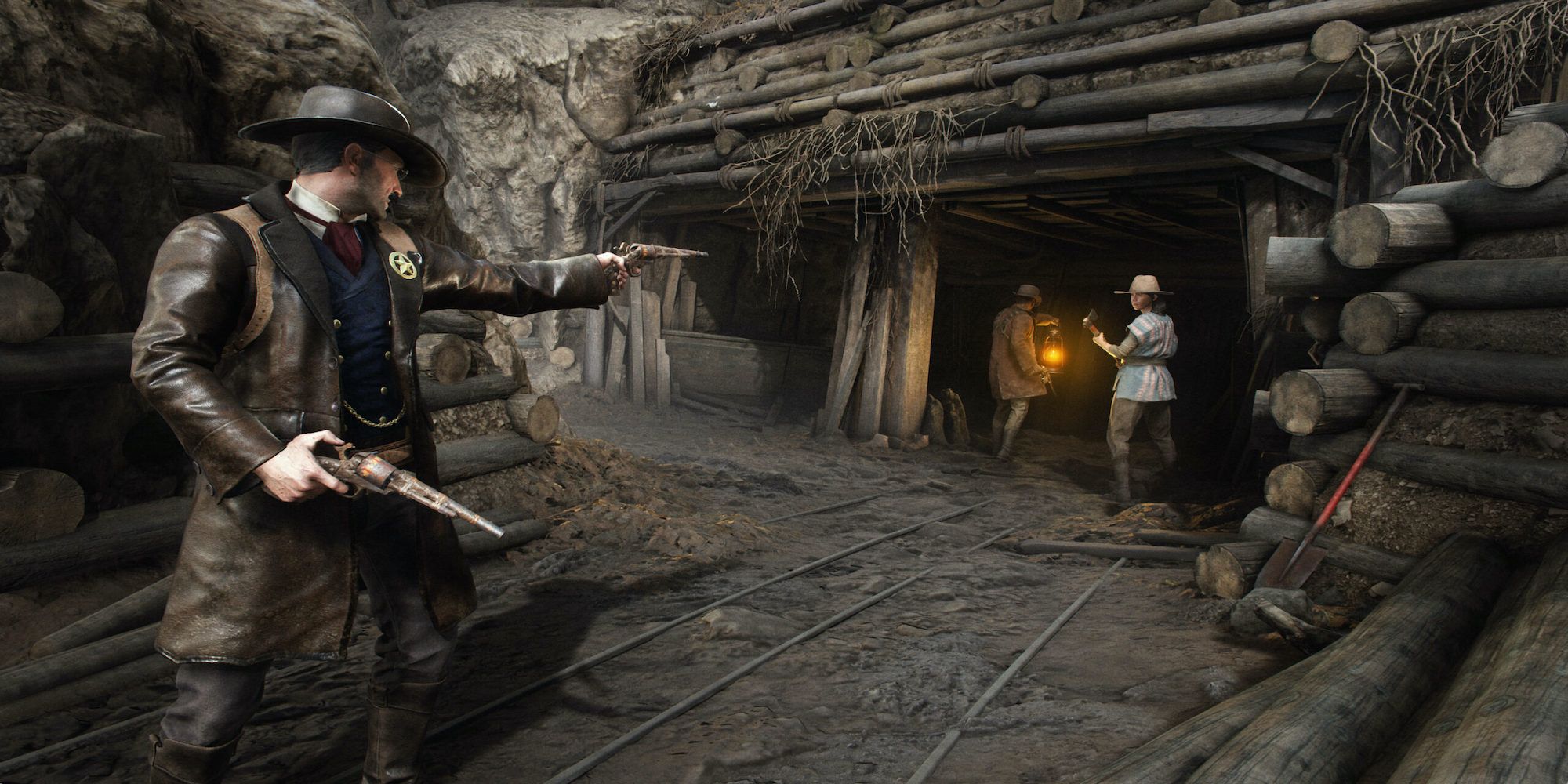 Taking place in 1895 in the Louisiana Bayou, Hunt: Showdown is an FPS that you have to take the time to understand. As a hardcore Battle Royale, you have to pay in-game currency to hire playable characters. However, if they die, they're gone for good. This includes any gear you might've purchased and taken into the bayou.
This game isn't kind to newer players and can feel unenjoyable if you don't take the time to learn about the ins and outs. However, Hunt: Showdown has a lot of charm, and it's an FPS that deserves more than a chance.
8/10

Prey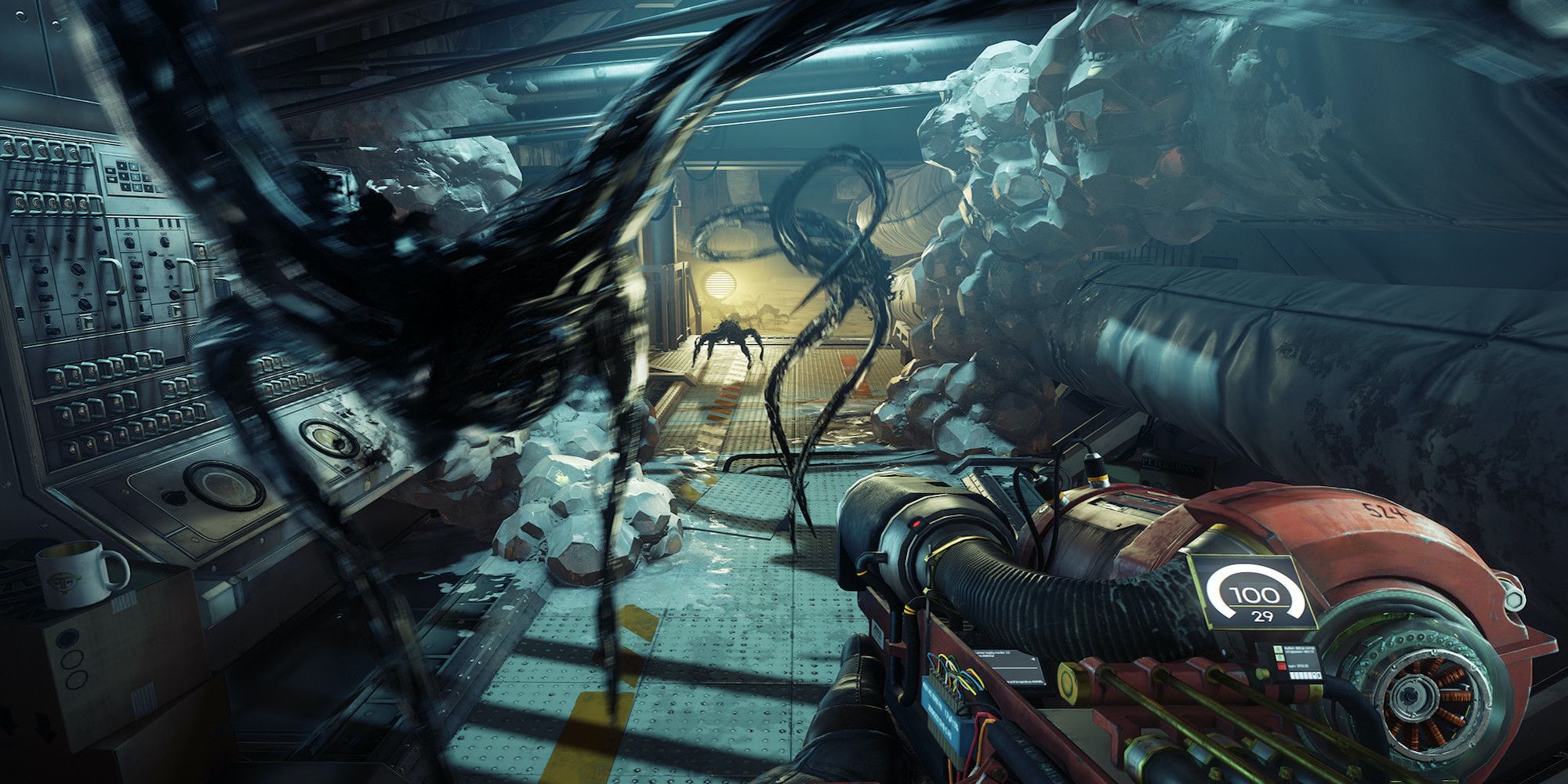 Prey is an enemy-focused FPS, as you have to pay attention to their weaknesses and what weapons damage them the most. The aspect of neuromods in Prey also plays a massive part in getting a successful playthrough.
RELATED: Games You Should Play If You Love BioShock
This is a game where you must tactfully plan how to use your gun, as you can quickly run out of ammo if you're not careful. Using stealth and simply running away can also be crucial to your survival. Prey should ultimately be considered a survival game rather than a "shoot your gun at everything you can" game.
7/10

Doom II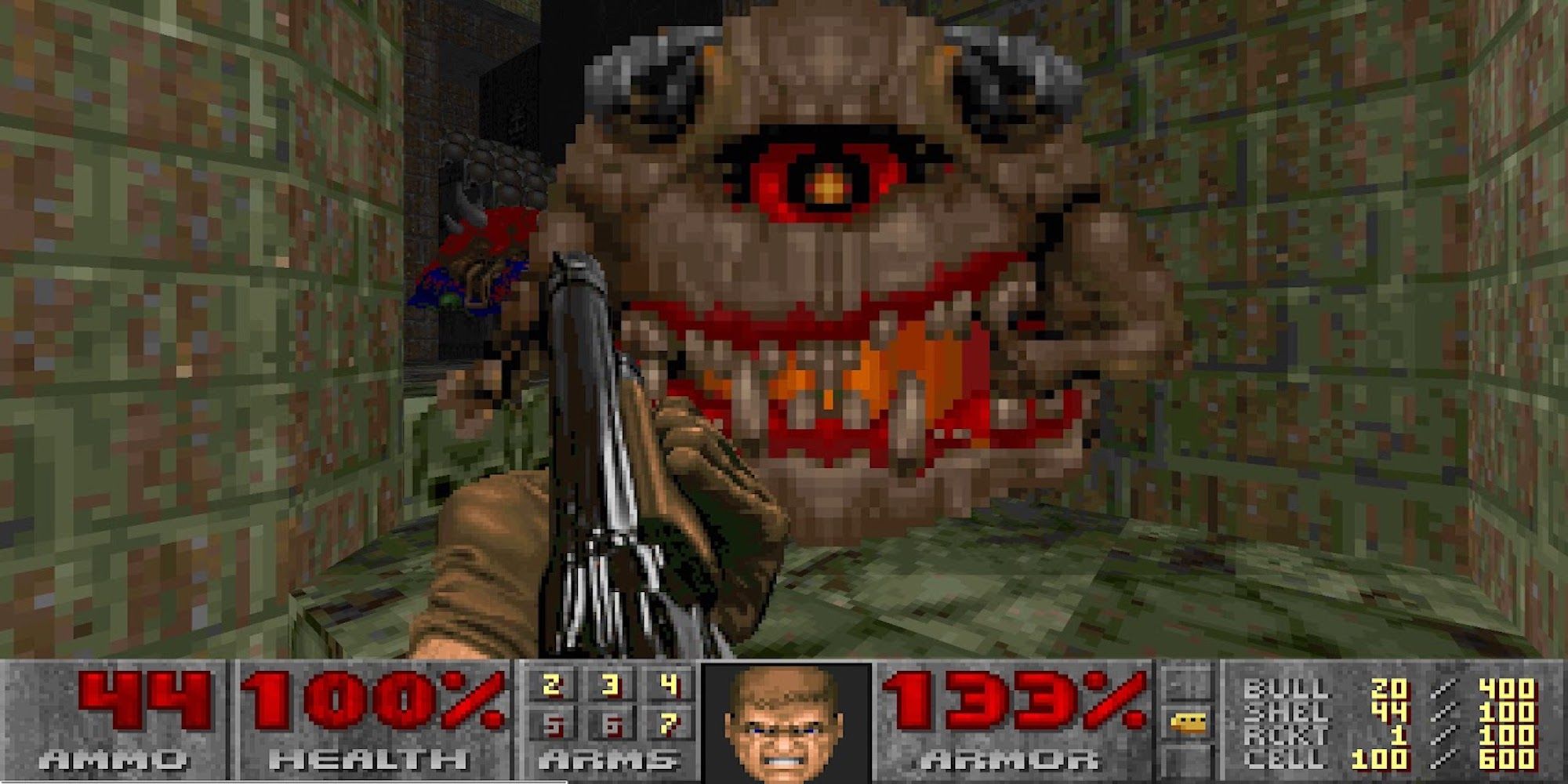 In Nightmare mode, Doom II feels nearly impossible to play without dying a painful amount of times. Being harder than its predecessor, Doom, this sequel feels utterly relentless all the way through. This is partly due to the poorly-designed levels, as navigating through them is hard.
The game barely gives you the chance to kill enemies, which makes it all the more frustrating. The original Doom was created to be easy since FPS was a new genre at the time. It goes without saying that the developers likely wanted to give players a challenge with its second installment.
6/10

Halo 2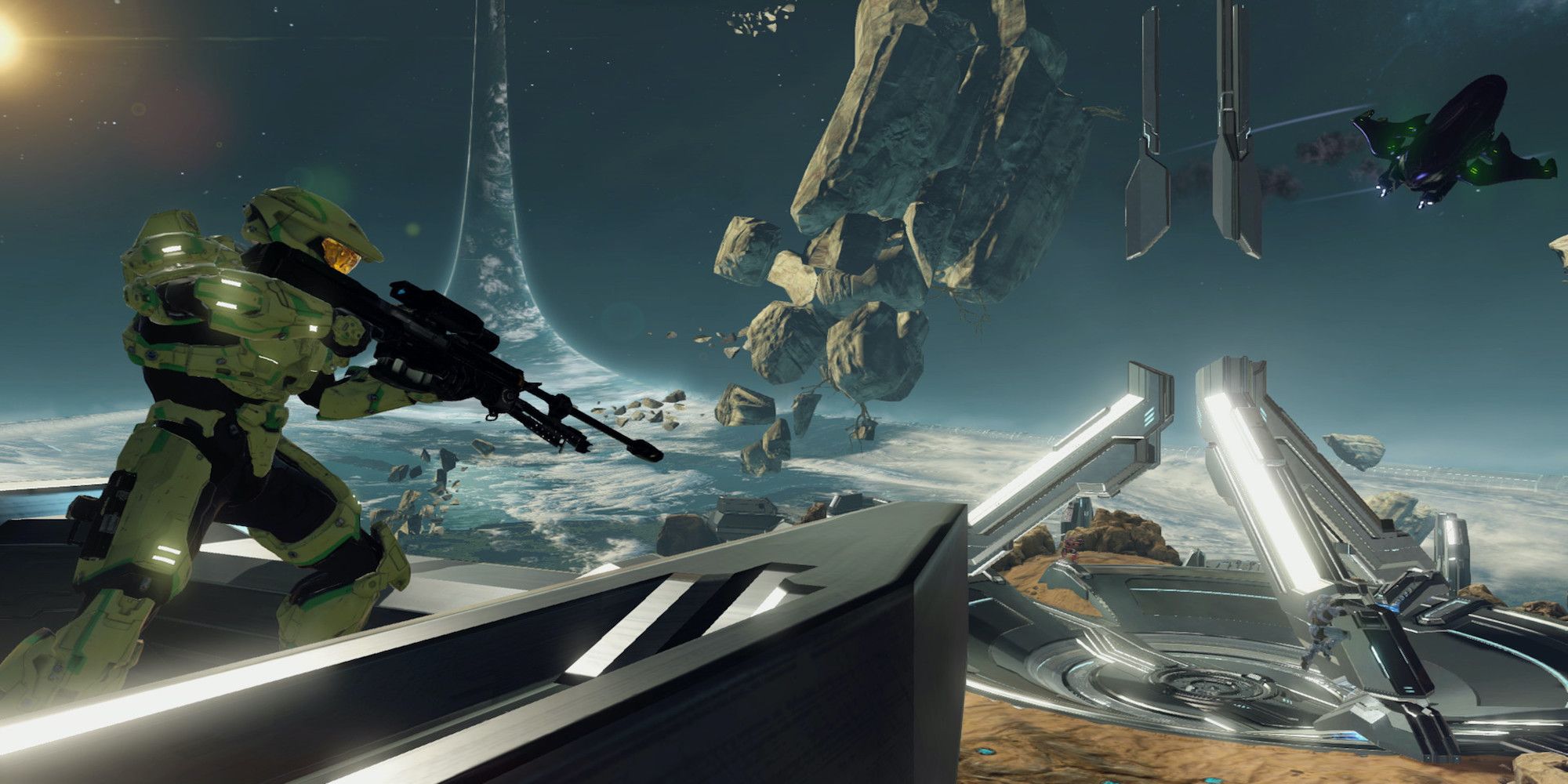 On the Legendary campaign, Halo 2 gives no mercy to players. It feels unbalanced, as Bungie didn't fully finish it, and that plays a big part in its difficulty. Getting killed is easy as your weapons and shields are low from the start.
Enemies are cunning, making them difficult to kill as they use their high XP to their advantage. This isn't to mention that allies/teammates are much weaker, so your entire team is likely to fail. Combined with a slower shooting rate and the enemies showing no mercy, there's no doubt that Halo 2 is a challenging FPS.
5/10

Rainbow Six: Siege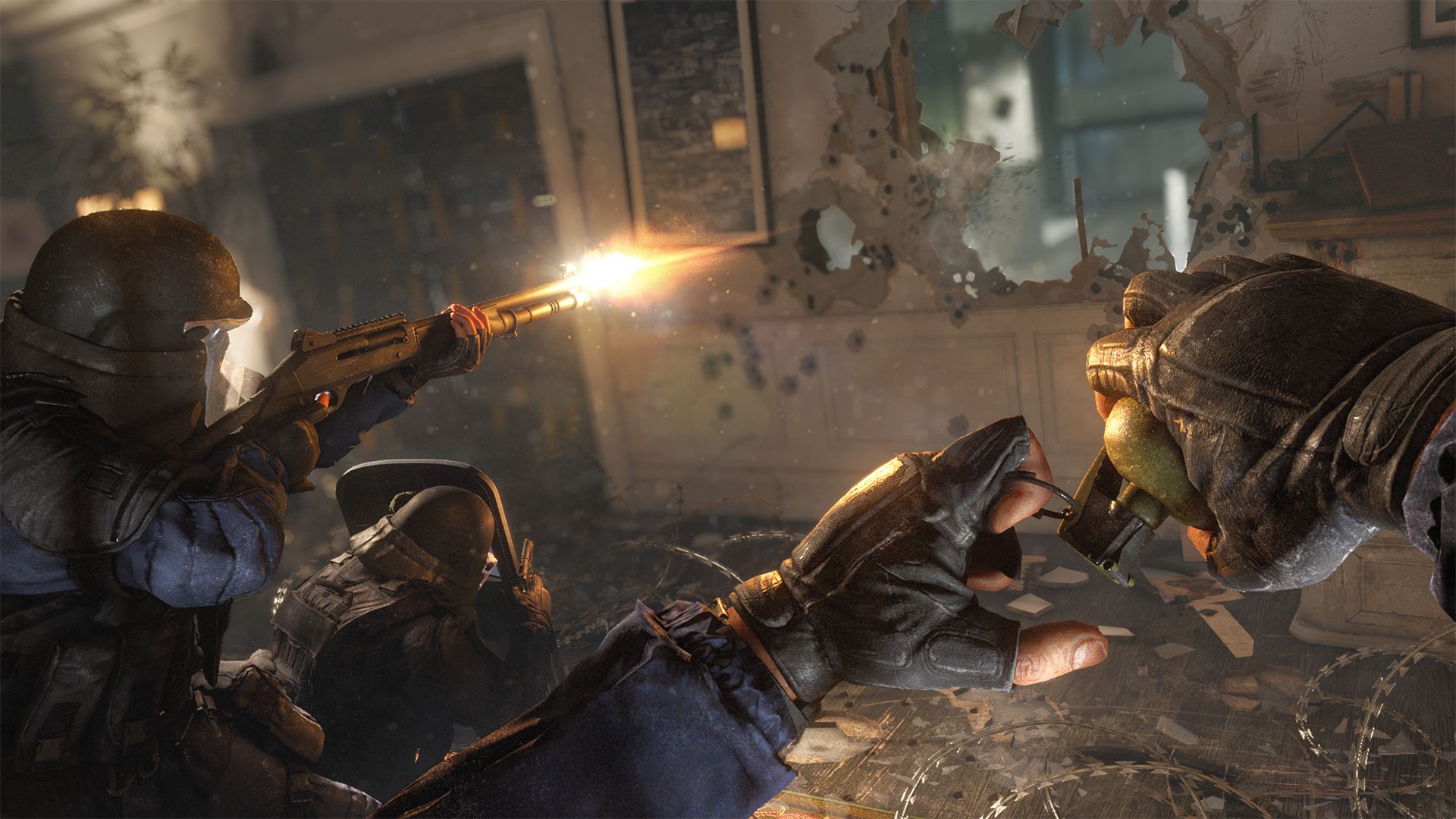 Rainbow Six: Siege is a complex FPS, requiring a lot of forward-thinking and memorization. With a long list of different operators, remembering their classes is one of the main methods to getting a good number of kills. However, all this memorization will likely slip your mind once you enter combat.
Rainbow Six: Siege barely allows leeway to a newcomer. There are one-shot kills that can easily sneak up on you. Once you die, you also can't respawn until the next round. Overall, when you get past the learning curve, this game can be an addicting one to play.
4/10

Titanfall 2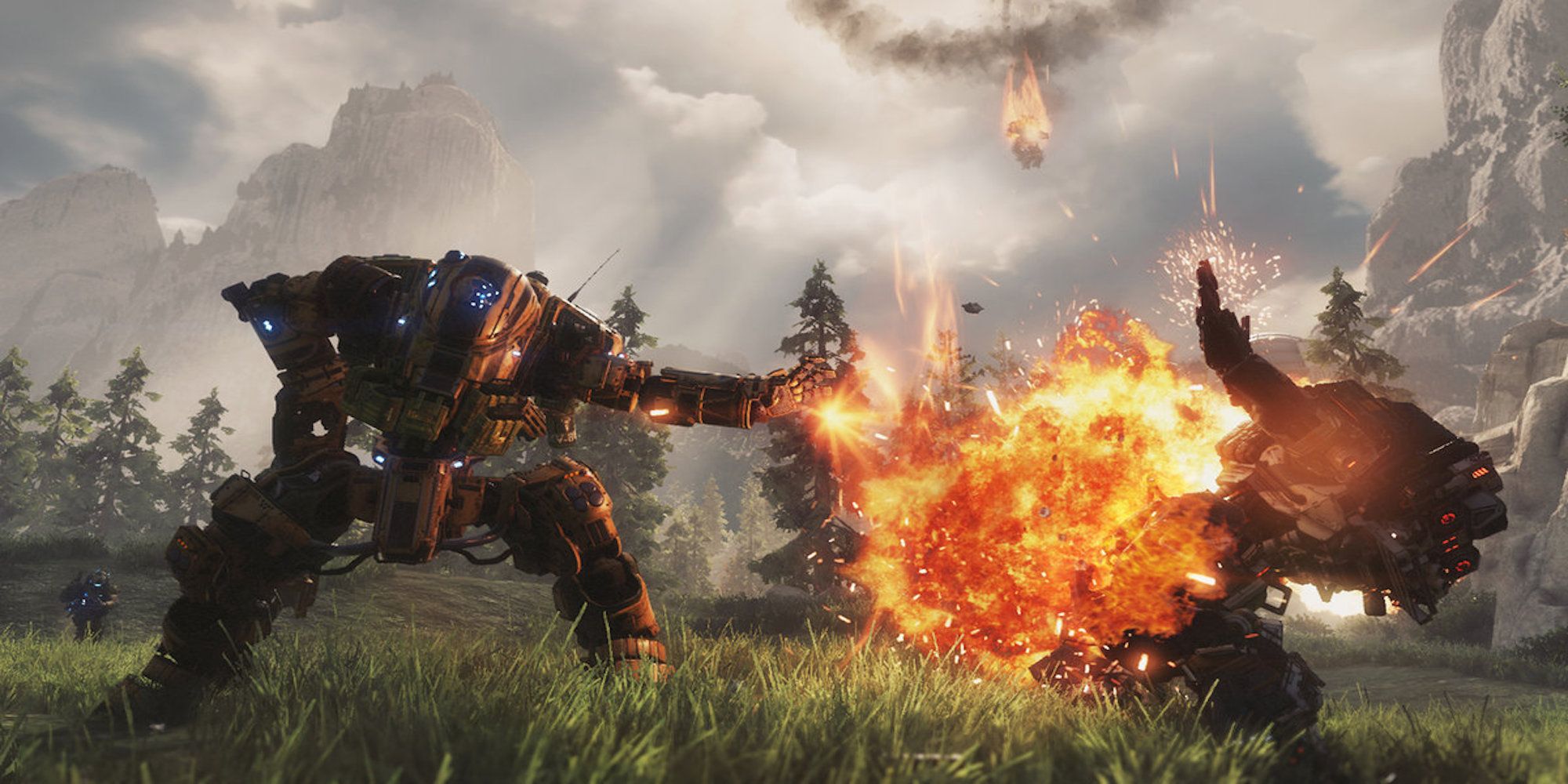 Being harder in multiplayer, Titanfall 2 challenges you always to be alert. No matter how safe it appears in any area, there is always lethal action. It may feel mentally tiring to be on the move constantly, but it's also incredibly thrilling. Once you get your first kill, all this hard work makes you feel accomplished.
Sadly, the servers are currently down. But, while they were still up, this game showcased its difficulty from all the veteran players, making it brutal. This tested newcomers to the game, but the reward of experiencing all the abilities was exhilarating.
3/10

Apex Legends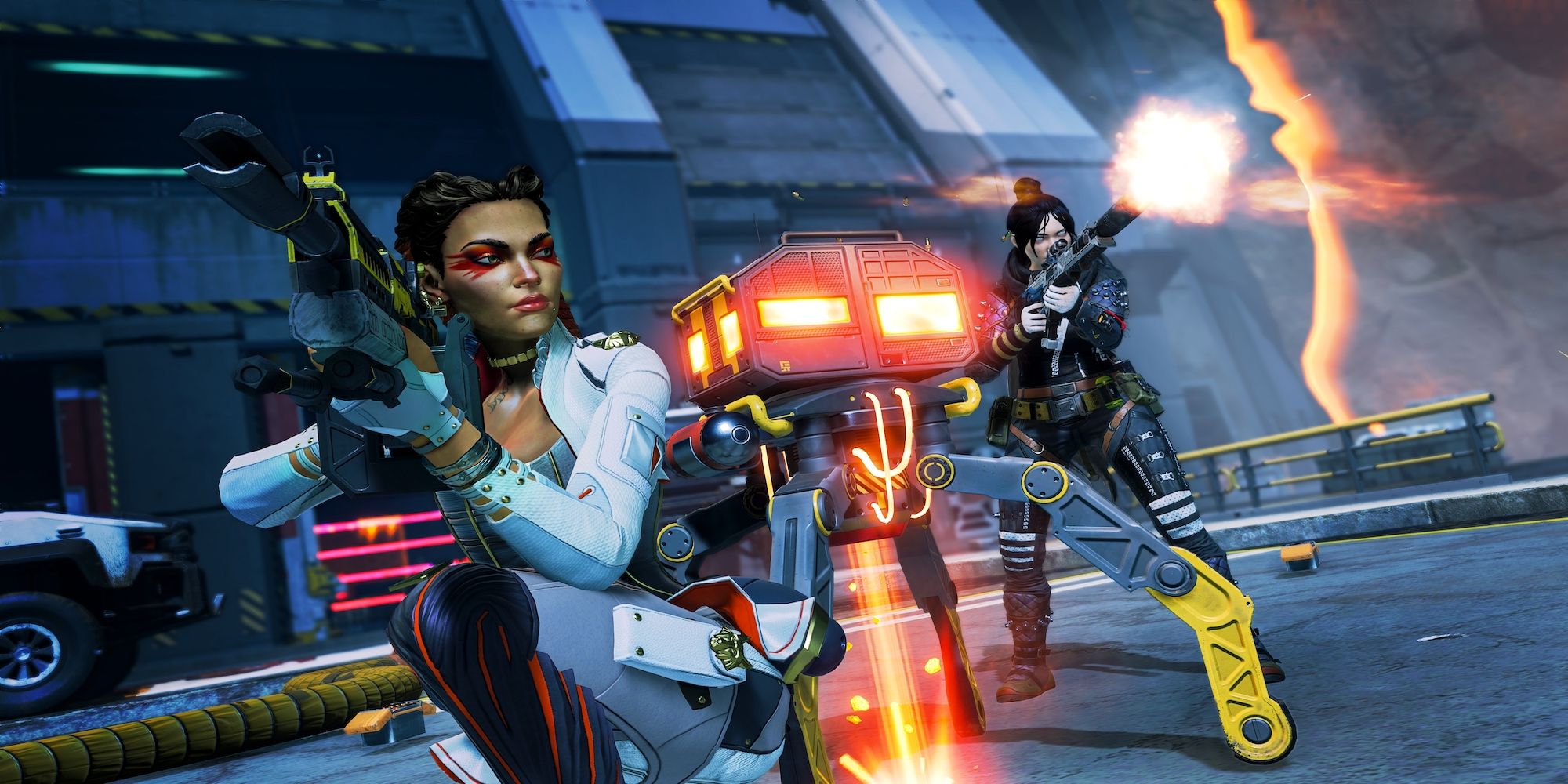 Apex Legends is undoubtedly a demanding FPS, let alone being a complex and tough FPS in general. The game requires a lot of skill and a sharp eye to succeed in it. There is so much to master that it's understandable why it takes players a while to get the hang of it.
RELATED: Apex Legends: Pro Tips For Playing Ash
The key to victory is to be a pro at inventory management, abilities, and so much more. The swift targets and attempts at quick decision-making are engrossing. No matter how frustrating it can get, it's a Battle Royale game with fantastic environmental design.
2/10

Call Of Duty: World At War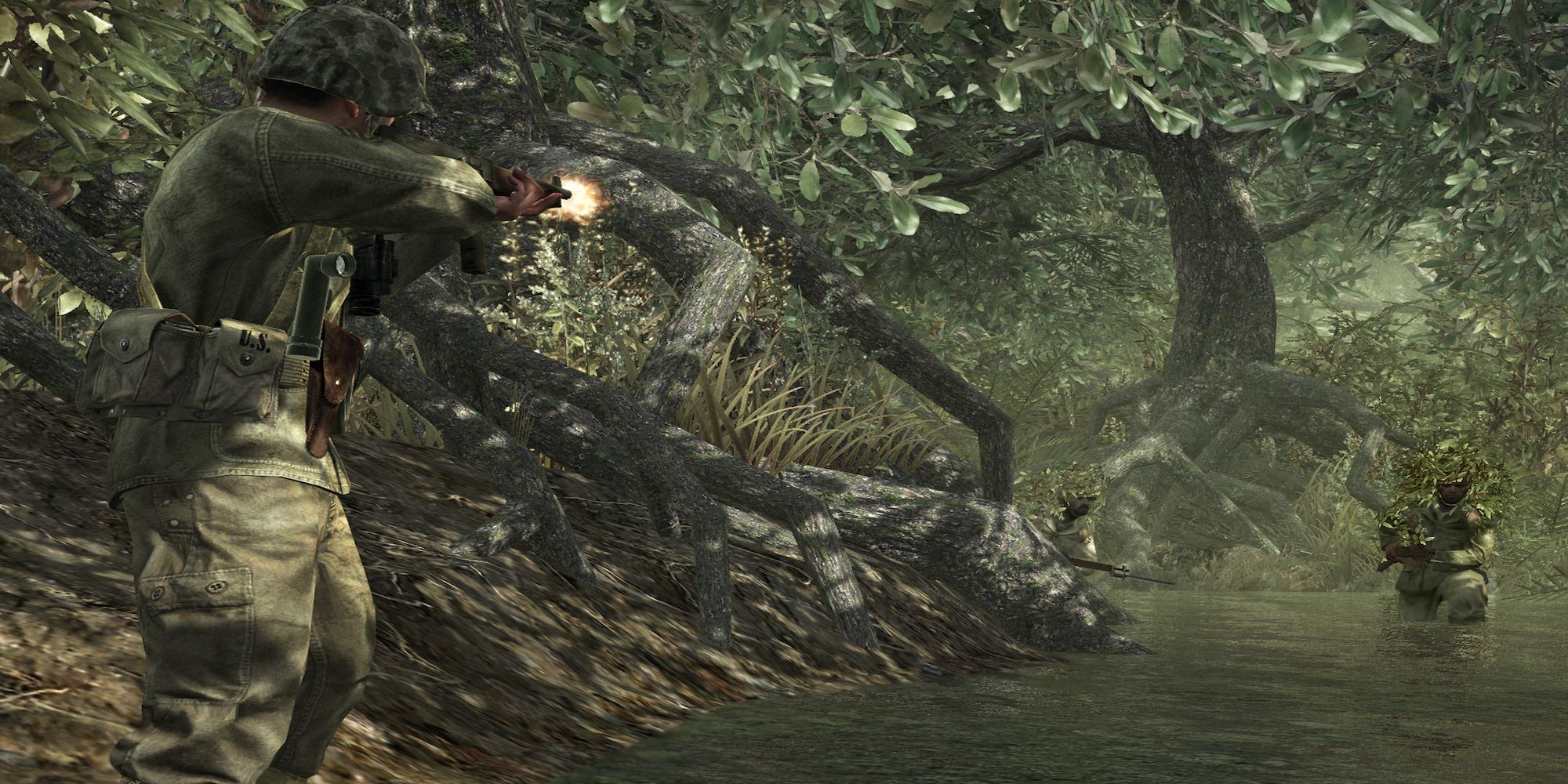 This game is memorable for Call of Duty players on Veteran difficulty. Indefinitely spawning enemies with endless grenades, Call of Duty: World at War is violent. Even if you're out of cover for a second, there is a high chance of getting badly wounded.
You must fight back against all of these infinite enemies and showering grenades as you try to complete objectives. If they die, players also have to start over at a specific checkpoint, which can erase a lot of their progress. Arguably, World at War sometimes feels a bit broken because of these deadly elements.
1/10

Escape From Tarkov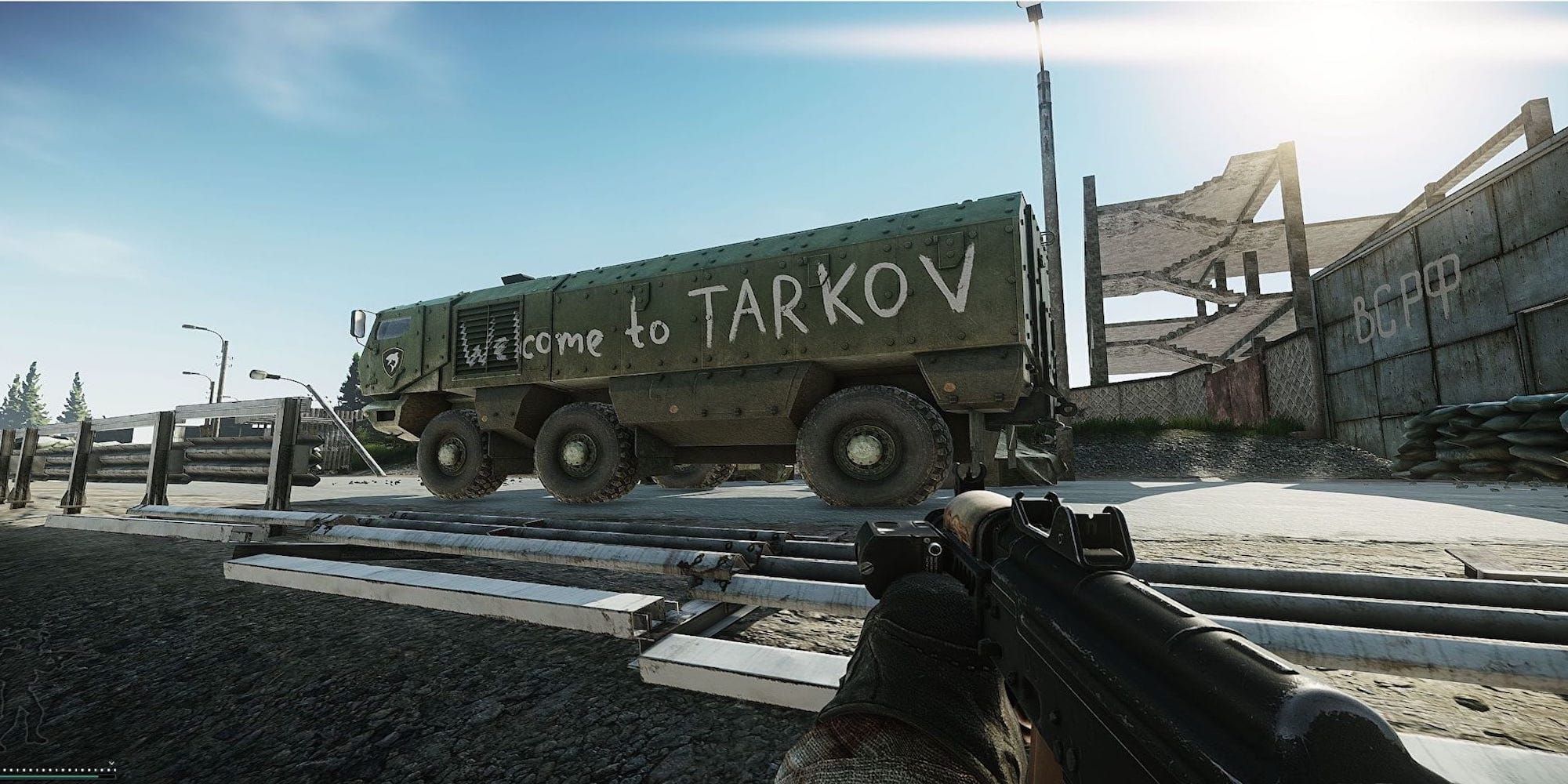 When thinking about the hardest FPS games available, Escape from Tarkov inevitably had to top the list. Both heart-pounding and intensely combative, this game earns its spot as the most difficult FPS to date. Other challenging FPS games feel like a piece of cake compared to this.
Escape from Tarkov punishes you for making even slight mistakes. The stakes are high, often forcing you to reach extraction as you limp from your wounds. You also only get one life per match. But, ultimately, Escape from Tarkov is an unparalleled experience once you master its systems.
NEXT: Best Single Player Shooters
Denial of responsibility!
Gamers Greade is an automatic aggregator of the all world's media. In each content, the hyperlink to the primary source is specified. All trademarks belong to their rightful owners, all materials to their authors. If you are the owner of the content and do not want us to publish your materials, please contact us by email –
[email protected]
. The content will be deleted within 24 hours.