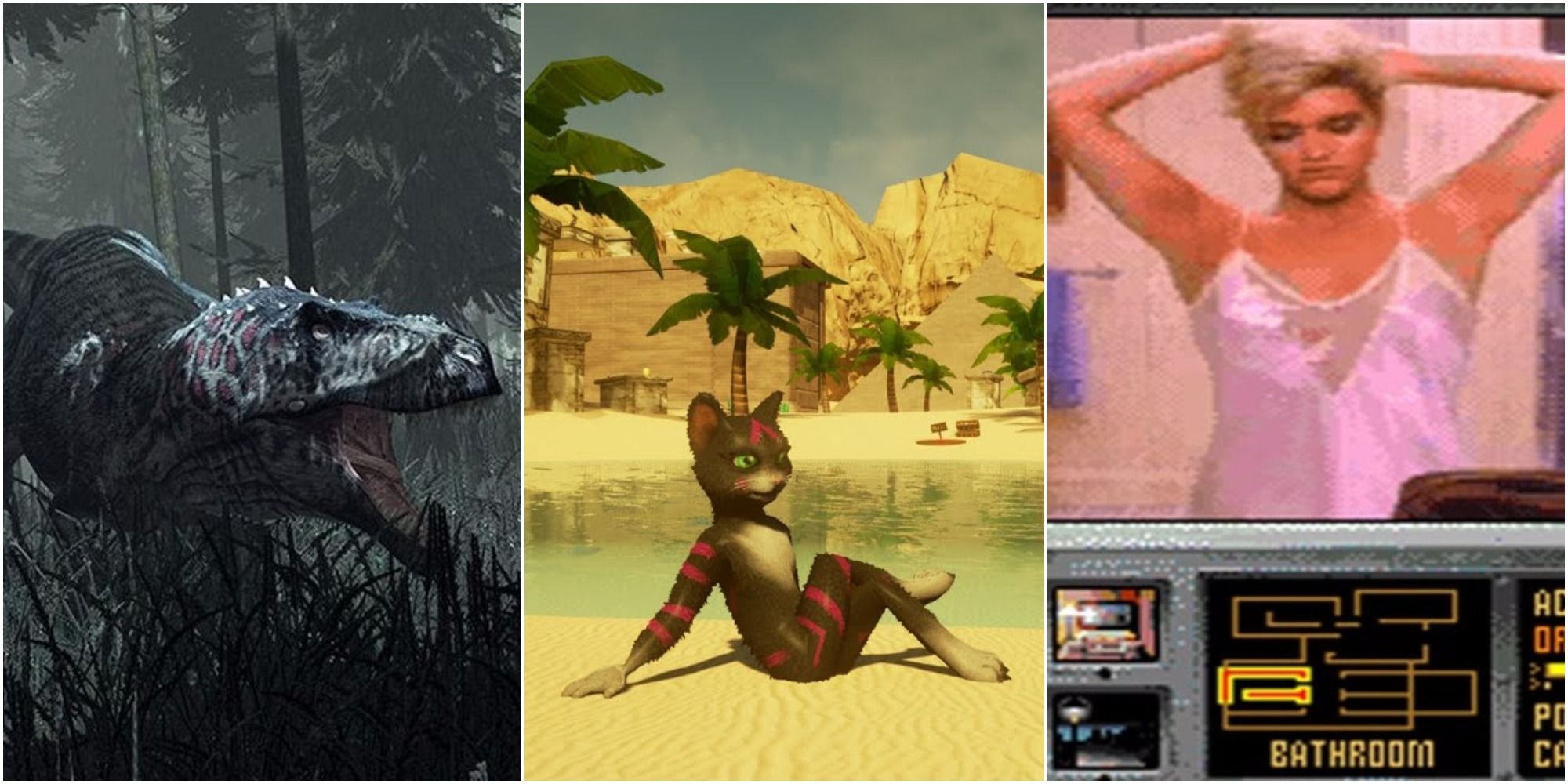 Kickstarter can be a great way for content creators and aspiring video game developers to attain funding. Making a video game is certainly not a cheap endeavor, and those without the necessary funds—say, indie companies or individual content creators, for example—are typically forced to utilize Kickstarter or similar crowdfunding outlets.
RELATED: Mortal Kombat: 5 Best Games In The Series (& 5 That Came Up Short)
For the uninitiated, Kickstarter is a service that sees everyday people co-financing a project through a wide variety of denominations in exchange for exclusive bonuses, typically in the form of early access to the game, the chance to play a beta version, and so on. Some of these work out splendidly and prove a harmonious working relationship, but most others, it seems, are disasters.
10

Yogventures
The story behind Yogventures is more tragic than it is funny. The creators behind popular YouTube gaming channel Yogcast, which became popular through its Minecraft videos, decided to create a Minecraft clone of their own called Yogventures. To create the game, they hired first-time developers Winterkewl Games.
Unfortunately, Winterkewl were too inept and inexperienced, and the project quickly spiraled into failure. A senior artist left after two weeks, and the company's founder sacrificed his private life by pouring $25,000 of his own money into the project. The work was deemed unsatisfactory, and Yogventures was eventually canceled, losing its backers half a million dollars.
9

Unwritten: That Which Happened
The story behind Unwritten: That Which Happened is another tragic one. This turn-based strategy game was being developed by independent studio Roxlou Games. The game quickly reached its $75,000 goal through over 2,000 backers, but creator Joe Houston was forced to drop the project and take on steadier work after his family suffered a health crisis. Luckily, his family seems to have pulled through whatever caused the crisis, but Houston's full-time job has prevented further work on Unwritten.
8

Unsung Story
Unsung Story had promise, as it was being developed by former Square Enix director Yasumi Matsuno and a team of former Square Enix developers. Fans of Matsuno's work were frothing at the mouth, and the game eventually earned over $600,000 in backing.
That was half a decade ago. The game's development suffered numerous setbacks, and development stopped entirely in 2016 owing to a lack of resources. Little Orbit purchased the rights from Playdek and released an early access version of the game in December 2020 to a considerably disappointed fanbase.
7

The Stomping Land
The Stomping Land was supposed to provide some competition to popular games like ARK: Survival Evolved, Rust, and DayZ. While those games are still quite popular, The Stomping Land has long been forgotten.
RELATED: The 10 Highest-Grossing Independent Films Of All Time
The game was actually released on time—a rarity among Kickstarter projects—but creator Alex Fundora went radio silent and left his game, fans, and backers without any post-launch support. After that, the game quickly faded into obscurity.
6

Godus
Hype was sky-high for Godus, as it was being overseen by Fable creator Peter Molyneux. The game was set to be a God simulator and was serving as a spiritual successor to an earlier work of Molyneux's called Populous.
However, Molyneux was notorious for over-promising and under-delivering, and Godus was no different. The Linux version was never released, and the PC version was a huge disappointment that was missing promised features. Priority was reportedly given to the freemium mobile version, but even that was terrible and widely-criticized.
5

Fur Fun
Fur Fun was once known as Kewpie-Jazzy, and it was advertised as a throwback to classic 3D platformers like Banjo-Kazooie. Unfortunately, the game shared a lot more in common with Banjo-Kazooie than its stylistic inspiration.
After the game failed to generate buzz on Kickstarter, it was released through early access on Steam under the name Fur Fun. Steam users were quick to find Banjo-Kazooie sound files embedded within the game, and many people thought that it directly ripped off a level from Banjo-Kazooie: Nuts & Bolts. 
4

Ant Simulator
The story behind Ant Simulator is a questionable one, indeed. After raising over $4,000 through Kickstarter, developers ETeeski soon abandoned development. In a video update, the lead developer and the company's namesake, Eric Tereshinski, blamed the failure and abandonment on his co-workers.
RELATED: Cuphead & 9 More Of The Most Beautiful Hand-Drawn Video Games
According to him, the money was taken and wasted on various… shall we say "unprofessional" endeavors. However, his co-workers claim otherwise, and Tereshinski has walked back his claims. The truth is cloudy, but what's clear is the utter failure that was the Ant Simulator campaign.
3

Code Hero
Code Hero takes the successful Guitar Hero formula and applies it to… coding, of all things. It was supposed to be an edutainment vehicle that would use its fun and unique gameplay to teach players how to write programming languages.
Unfortunately, development suffered from all the usual setbacks thanks to a lack of funds, lack of updates, under-delivering over-promises, and numerous missed deadlines, and the project coordinator eventually abandoned ship. Backers were mad and even threatened legal action.
2

Night Trap Revamped
Originally released in 1992 for the Sega CD, Night Trap proved one of the most controversial video games of its day, and, along with Mortal Kombat, directly influenced the United States Senate to discuss the impact of video game violence on children.
A remake titled Night Trap Revamped was proposed and posted to Kickstarter, but development was mired by impossible-to-deliver promises and a bizarre interview between the game's executive producer and Kotaku. The goal was never reached, and the game was quickly abandoned.
1

Ouya
It's not just games that are advertised and funded through Kickstarter; in 2013, an entire console was conceived by Julie Uhrman, and she brought in a team of designers and managers to help make her dream a reality. Serving as an Android-based console and running Jelly Bean, the Ouya was meant for casual gamers interested in more mobile-style gaming.
Despite raising an unbelievable $8.5 million, the Ouya was widely criticized and proved a commercial failure. Ouya Inc. was forced to sell the business amidst financial difficulties, and support for the console was entirely dropped in June of 2019, leaving the Ouya virtually unusable.
NEXT: 10 Worst-Ever Games In The Cyberpunk Genre, Ranked

Next
The Mandalorian: 10 Possible Actors To Replace Gina Carano As Cara Dune

Follow us on Google News
Read original article here