There is nothing like finding the limits of speed in a racing game — pushing it to its maximum threshold and doing your best to keep up. Some games spit out incredible speed measurements claiming thousands of miles per hour, which is great fun and all, but, there are some games that really feel as fast as they claim.
Related: Forza Horizon 5: Best Drift Cars
Some games really fly at their highest levels, creating an unforgettable rush. Turn on bumper cam, hold down turbo, and don't you dare blink; these are the fastest racers ever created. Hold on to your butts!
10
Need for Speed Underground 2
When the first Need For Speed Underground came out, legend quickly formed surrounding the incredibly fast and twitchy drag race mode. On the heels of the first Fast and Furious film, Underground 1 created a playable 10-second street race that was fast and fun. When Underground 2 released to critical acclaim, the drag race mode again stood out as very fast.
Engaging, adrenaline-inducing, and very quick, Underground 2's drag race mode creates some of the fastest reaction time requirements at higher levels, requiring the right route for survival. Hitting the perfect shifts and engaging nos while weaving an oncoming train is some of best fast racing has to offer.
9
Rage Racer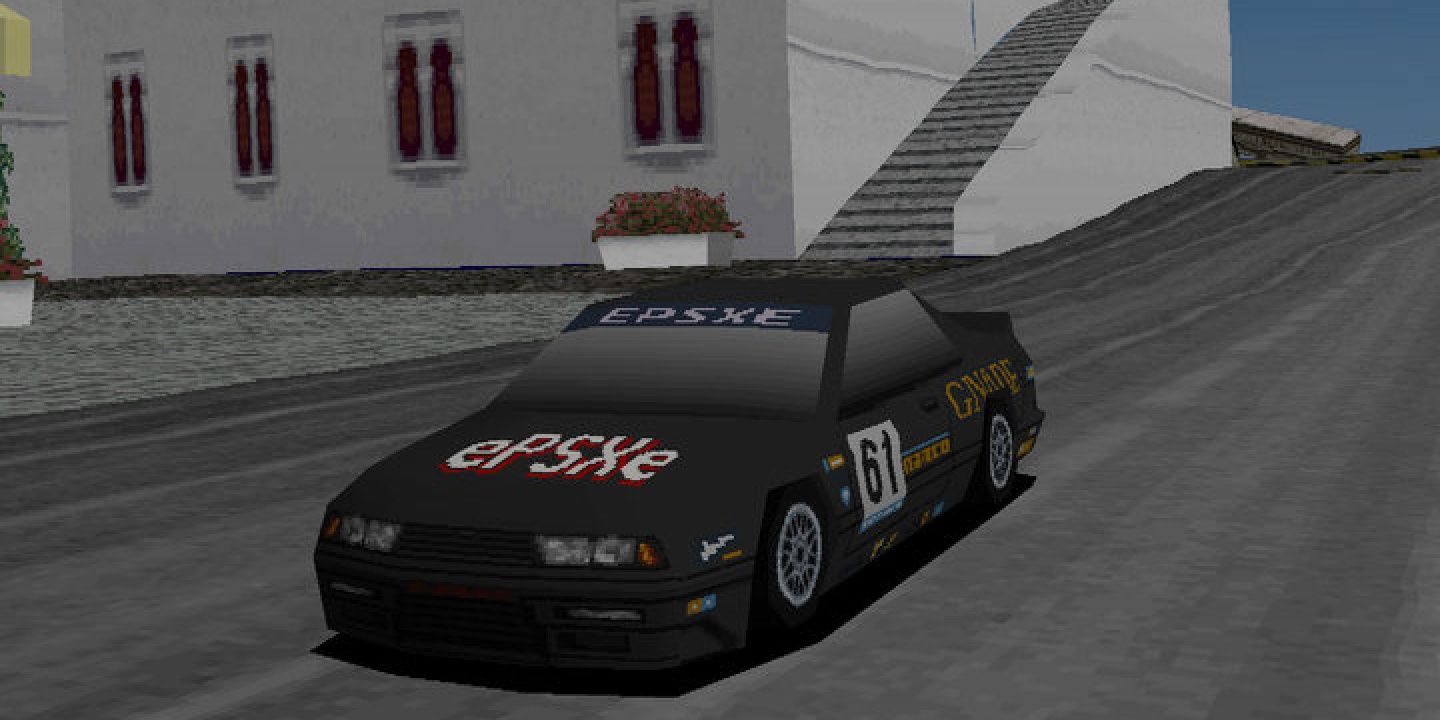 Still one of the faster games when reaching the final Grand Prix, the bumper cam is a remarkable sight to behold within this PS1 racing classic and a requirement for the sense of speed. The downhill selections really create an amazing sense of speed that shows off the OG PlayStation's incredible frame rate capabilities. The game's tight controls allow for precise and pinpoint accuracy when trying to control the game's wicked speed; a great package.
While the game's dated graphics and overall system-based limitations do hold it back here, the last grand prix in bumper cam features one of the fastest racing modes ever, and on the PS1 at that! Don't let the age or system hold you back from this frame rate and processing achievement.
8
Burnout 3: Takedown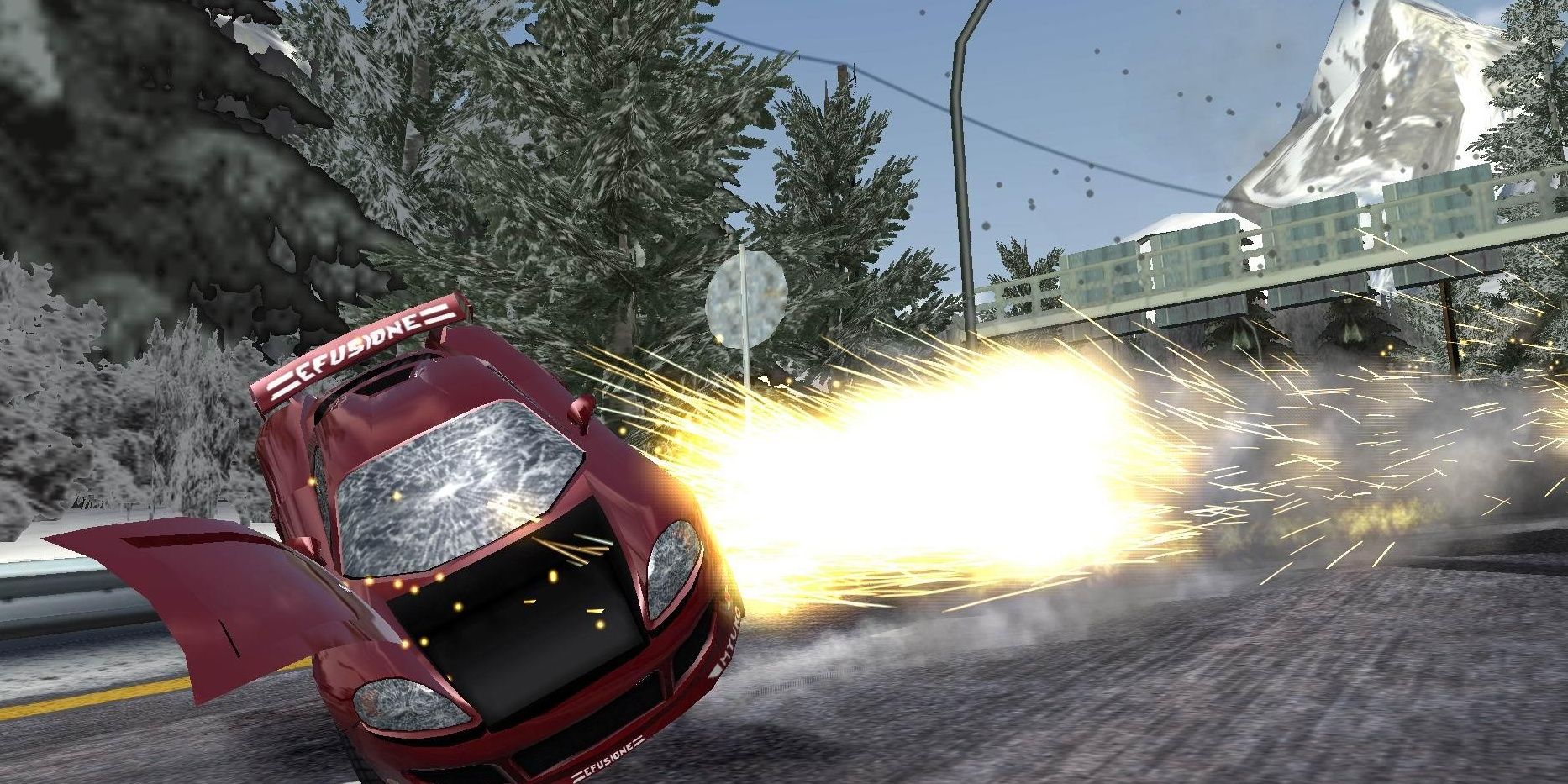 Of course an entire game based around going fast and blowing things up would find its way to this list. Burnout 3:Takedown is one of the racing genre's best 'finally' moments. Finally; a game based on turbo and filling the turbo via risking your life. Finally; a game about using your speed as a weapon. The overall speed throughout is incredible. Even the first few races feel faster than most racing games' final laps. The burning lap mode is still disturbingly quick.
Related: Best PS2 Racing Games, Ranked
As this game is nearly perfect, the only thing holding it back on this list is one of the game's greatest strengths: the crash cams. While awesome in every other way, they do break up the games fast and mind-numbing action. Still a beyond excellent game and one of the fastest ever. Maybe a remake should come sooner, rather than later.
7
Extreme G2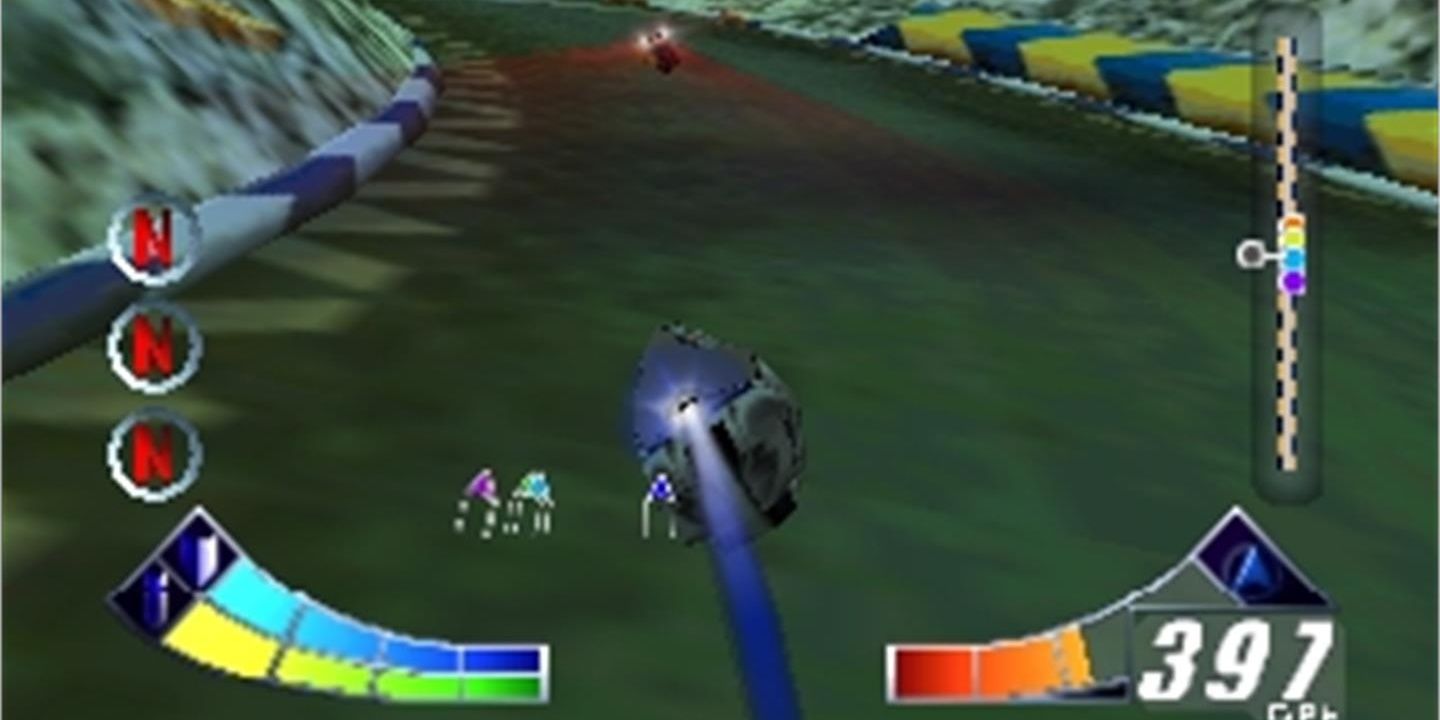 The second entry on the Nintendo 64 in the series, Extreme G2 remains an absurd and mesmerizing blur of speed. Probe Entertainment's Tron-inspired racer is the fastest racer on the Nintendo 64, creating an excellent sense of speed and vertigo throughout. The tracks featured in the game really enhance the sense of speed with huge hills, winding tunnels, and strobing lights.
While the game's overall graphical fidelity has always held it back, as it does on our list here, the game is still a speed-freak's dream. Seek this out for doing loops and spirals on an Akira-like bike if, for nothing else, the impressive frame rate.
6
Split/Second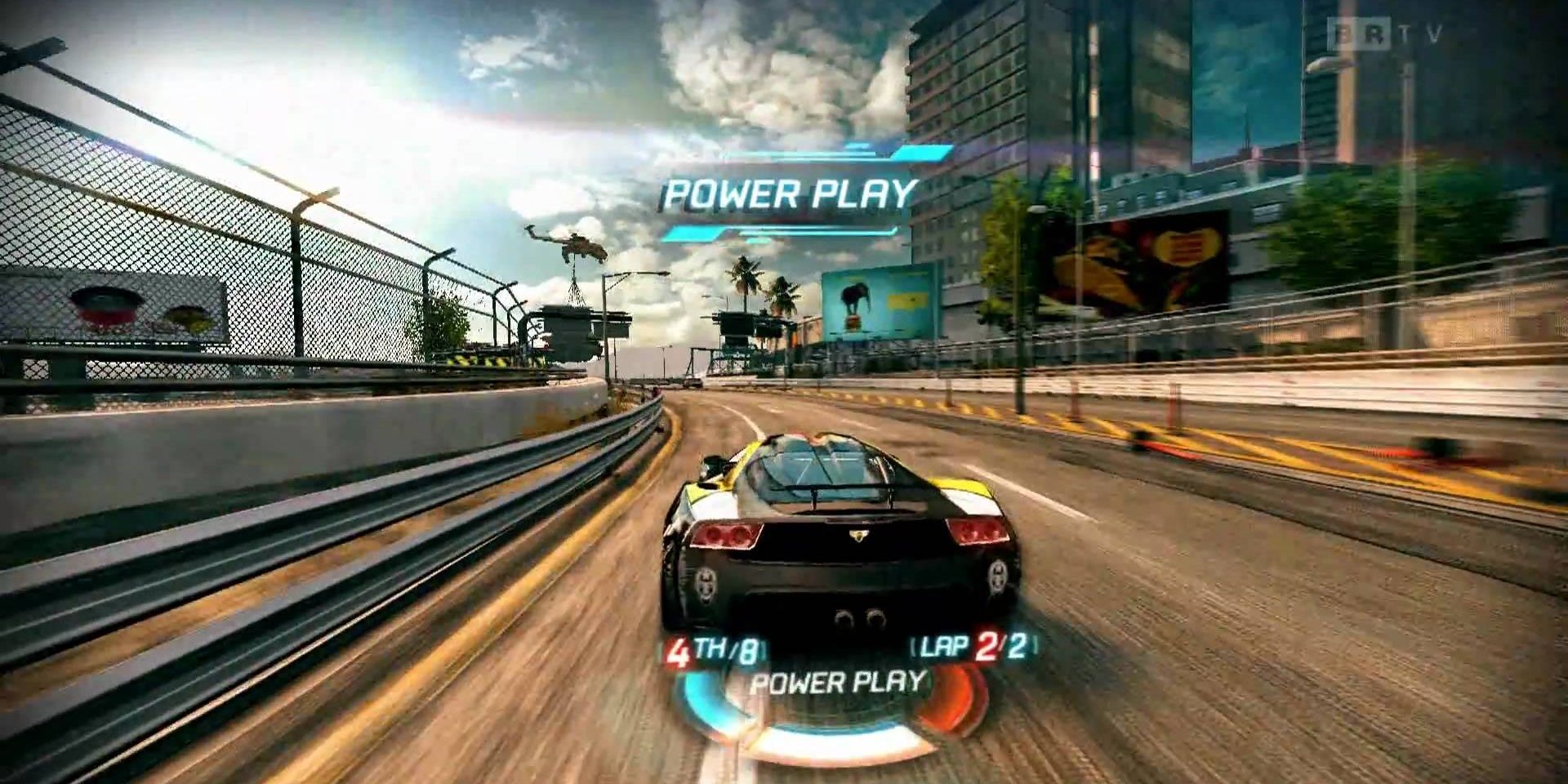 A breath of fresh air in during a focus on simulation racers, Split/Second creates some of the fastest racing action to ever grace any game. Reaction time is a factor here, and it's the main focus on the destructive and cataclysmic racing throughout, demanding quick actions for survival. Stunts, drafting, and drifting all create more speed, focusing on going fast and then faster all the time.
The sense of speed achieved when just barley making it through a collapsing building is thoroughly impressive and a must-experience for any fast racing fans. Though the game never explodes into 'I can barely see' territories of speed, this is still a quick and fast blur of fun during those split second moments.
5
Redout 2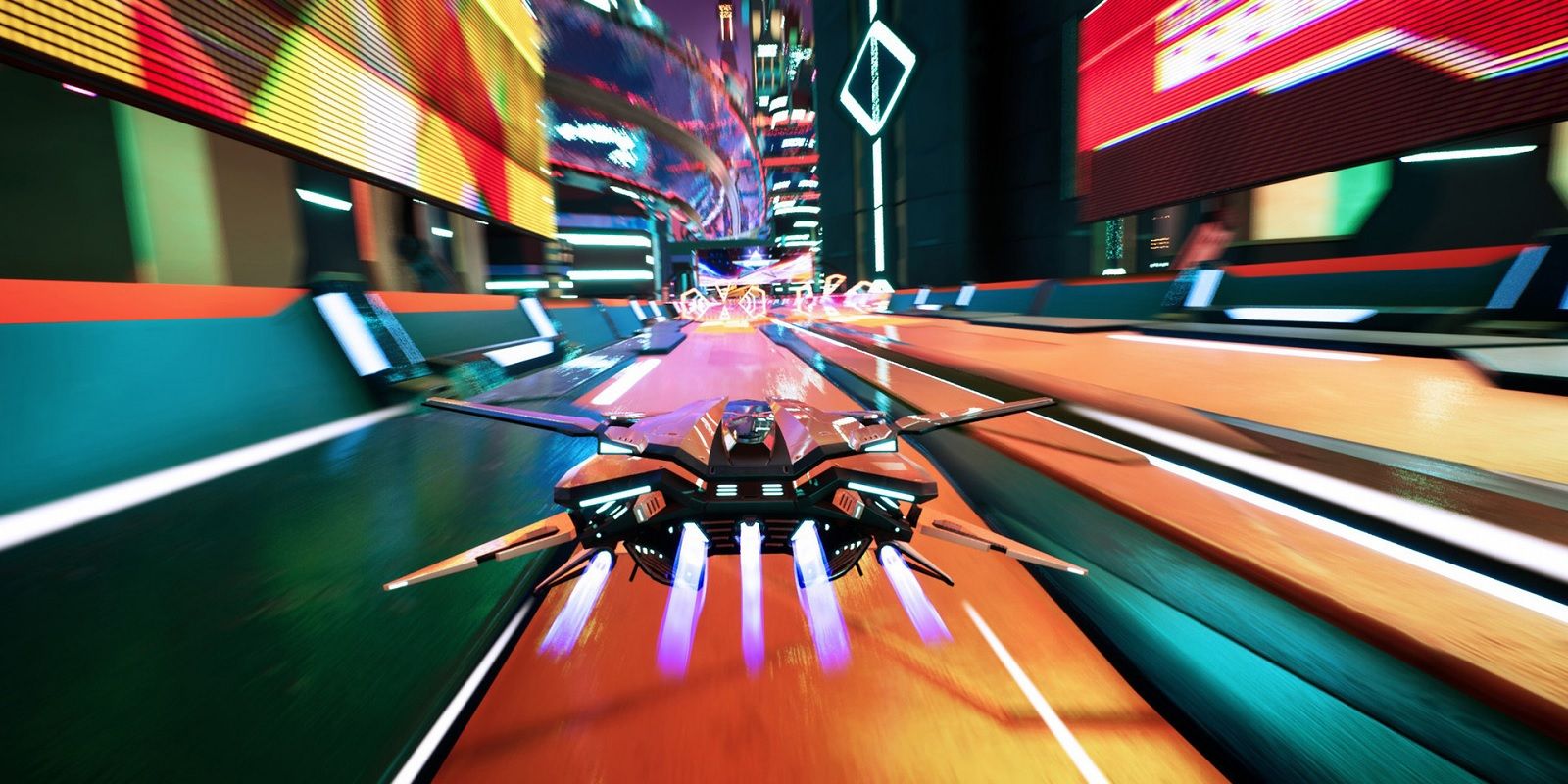 A call back to Nintendo's F-Zero and Sony's Wipeout franchises, Redout 2 sets out to be known as fastest game ever made. While it certainly comes close, with its over-the-top hover crafts breaking the map layouts and boosting all over the place, it only makes it halfway up on our list. The graphical fidelity featured in this game is unmatched on this list, making for an excellent sense of speed.
The lack of any perceivable friction and half-pipe-like tracks definitely add to the sense of speed, but the game's very long and exaggerated tracks knock back the feelings of speed quite a bit. Check it out on PS5 for a graphical feast of beauty and amazement.
4
Burnout Revenge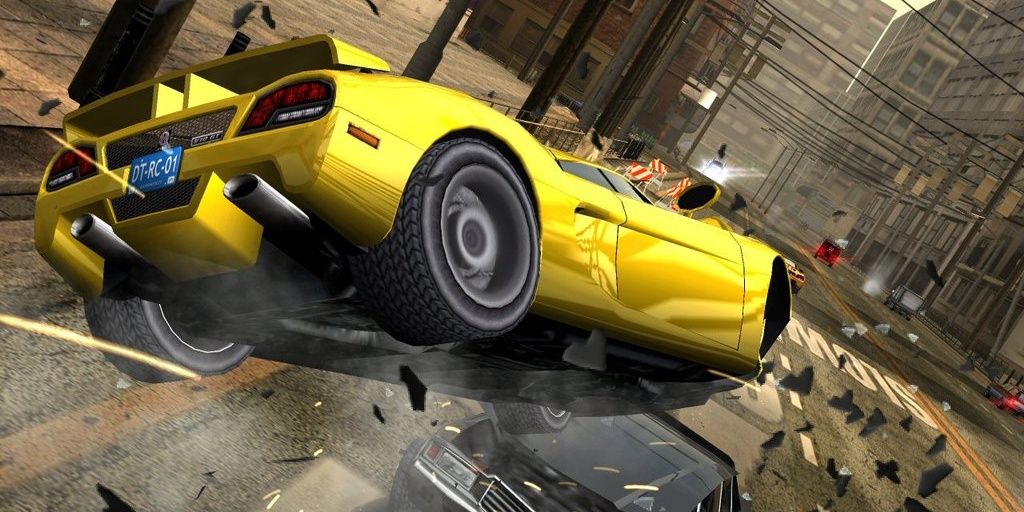 Now this level of speed is when it starts to get serious — when the games can feel almost unplayable in the best way; just so fast it's incomprehensible. The sequel to the mythical Burnout 3, Revenge somehow became even more hectic, fast, and fatal. Treating turbo like the antidote to an active poison, Revenge demands you find your speed-based breaking point and break it.
Related: Best Console Launch Games Of All Time, Ranked
Calling for almost impossible burning lap challenges and long endurance races that are still very frantic throughout, Revenge is a speedy acceleration into a glitchy, twisted, metal, turbo-fueled paradise. While not as complete as other entries on this list, the burning lap is a must-play for any fast racing fans; it never disappoints.
3
Sonic Unleashed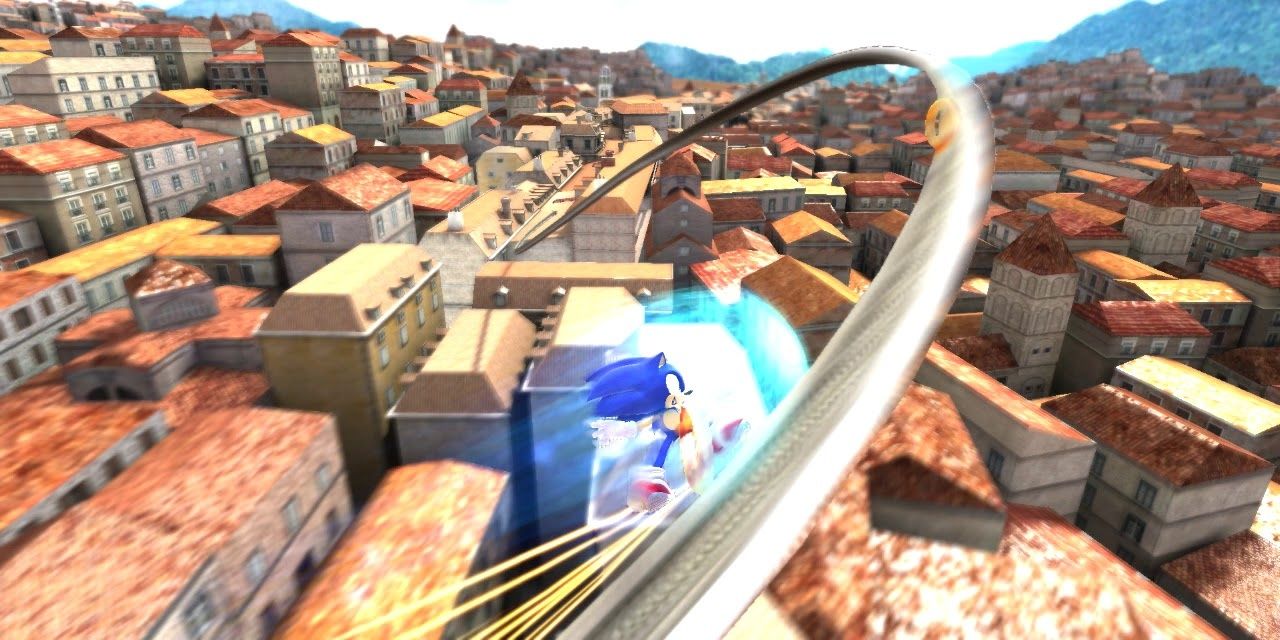 While the entire game is certainly not a racing game by any means, the daytime 3D over-the-shoulder sections of this game are some of the fastest time trial races in any genre. The sense of speed within these sections is possibly the greatest of all-time as Sonic drifts, slides, and sprints at break-neck, blurry, and wondrous speeds. Just the act of holding down boost is a delight; everything feels as fast as you want it to be.
Going for time trial records online required some of the fastest playing across any game or genre, making it a destination for speedrunners everywhere. While it's not a racing game, those who love to go fast should try this and find out why so many people still talk about the speed in Unleashed.
2
Extreme G3
A racing masterpiece, Extreme G3 features some of the racing genre's fastest action ever. You'll never feel as free as when the entire game goes quiet upon breaking the sound barrier around 750 mph, the world stopping for a moment every time. It is so fast that the game requires that everything else melts away around you in real life if you even want to stand a chance at success.
The giant hills, amazing spirals, and heady loops within the tracks are excellently designed to greatly enhance the sense of speed. The controller feels like an extension of you by the end. There is only one game faster than this all-time great.
1
F-Zero GX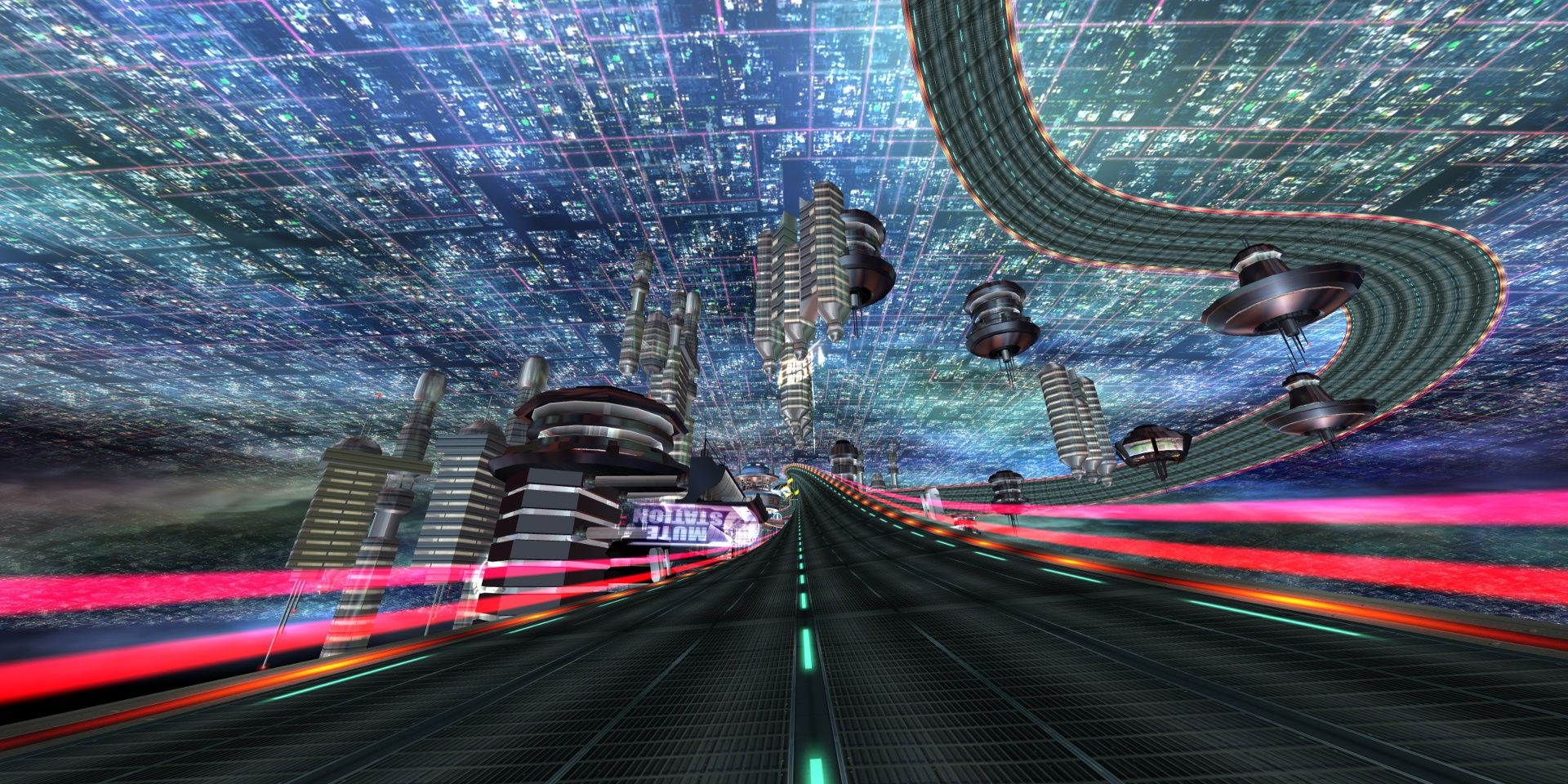 On its own speed-plane of existence, F-Zero GX is the mythical and legendary fastest game ever made. The speed within even the first few levels of the game caused many players to quit and never return, building a reputation as a game for hardcore advanced racing fans only. The reputation is well deserved; the game is a relentless, red-lining fever dream into light speed hyperspace, not accepting anything but the best from its players.
An all-time great racing game, F-Zero GX remains the fastest racing game ever thanks to its community of players and their continued development of faster and faster racing techniques. If you like to go fast, this is the pinnacle of digital speed.
Next: Best Street Racing Games, Ranked
Denial of responsibility!
Gamers Greade is an automatic aggregator of the all world's media. In each content, the hyperlink to the primary source is specified. All trademarks belong to their rightful owners, all materials to their authors. If you are the owner of the content and do not want us to publish your materials, please contact us by email –
[email protected]
. The content will be deleted within 24 hours.