Stories from video games thoroughly impact our gaming experience and how we come to remember the game as a whole. In most cases, RPG is a genre that significantly sticks with us in how a story is approached. Ultimately, we call the shots when it comes to decisions. But, as with every meaningful story, a villain stands in the way of those choices — someone who stops at nothing to achieve their overall goal, doing whatever it takes.
RELATED: Best Villains From PS2 RPGs, Ranked
RPGs are the games behind some of the most iconic antagonists in video game history. From villains who believe they're doing something beneficial to those who strive to take down the good guys, these memorable characters either motivate us or bring us to the dark side.
** SPOILERS AHEAD FOR THE FOLLOWING GAMES: Persona 4, Dragon Age: Origins, Mass Effect series, Kingdom Hearts, Parasite Eve, Fallout: New Vegas, The Witcher 3, Final Fantasy VII, Final Fantasy VI **
10/10

Tohru Adachi (Persona 4)

The twist of Tohru Adachi being the culprit behind the murders in Inaba was a betrayal that truly cut deep. Upon meeting him, he leads you to think he's a simple police detective who isn't the brightest. But then, you slowly realize later that he was the mastermind behind everything.

Adachi's motives behind killing are typical. He wants to erase humankind and enjoys causing others pain, but he doesn't know why he finds it so thrilling. Adachi's villainy is hard to understand at face value as he has little regard and explanation for the lives he'd taken.
9/10

Loghain Mac Tir (Dragon Age Origins)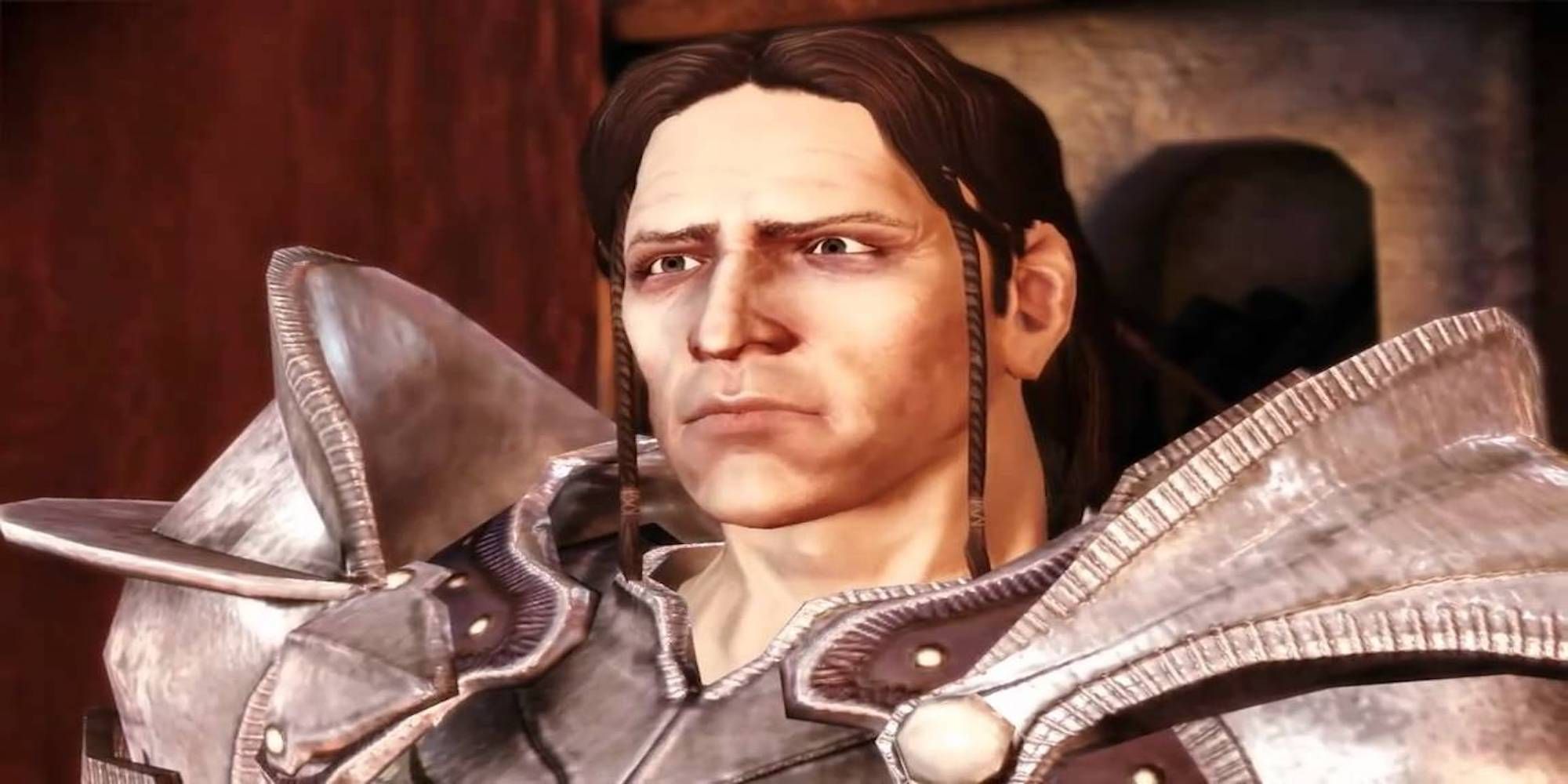 The reasons behind Loghain's villainy in Dragon Age: Origins lie underneath his hard-shelled persona. After witnessing a mass amount of crimes done to those in Ferelden, Loghain's psyche is impacted from the moment you meet him. His fear and hatred of Orlais are understandable when we see that most people around him didn't experience the same horrors.
Loghain's betrayal of leaving King Cailan to die at the Battle of Ostagar makes him a tragic villain. Guided by fear, his militaristic thoughts and heartless actions truly don't make Loghain feel misunderstood. But, the time we spend with him makes us empathize.
8/10

The Illusive Man (Mass Effect 2 and 3)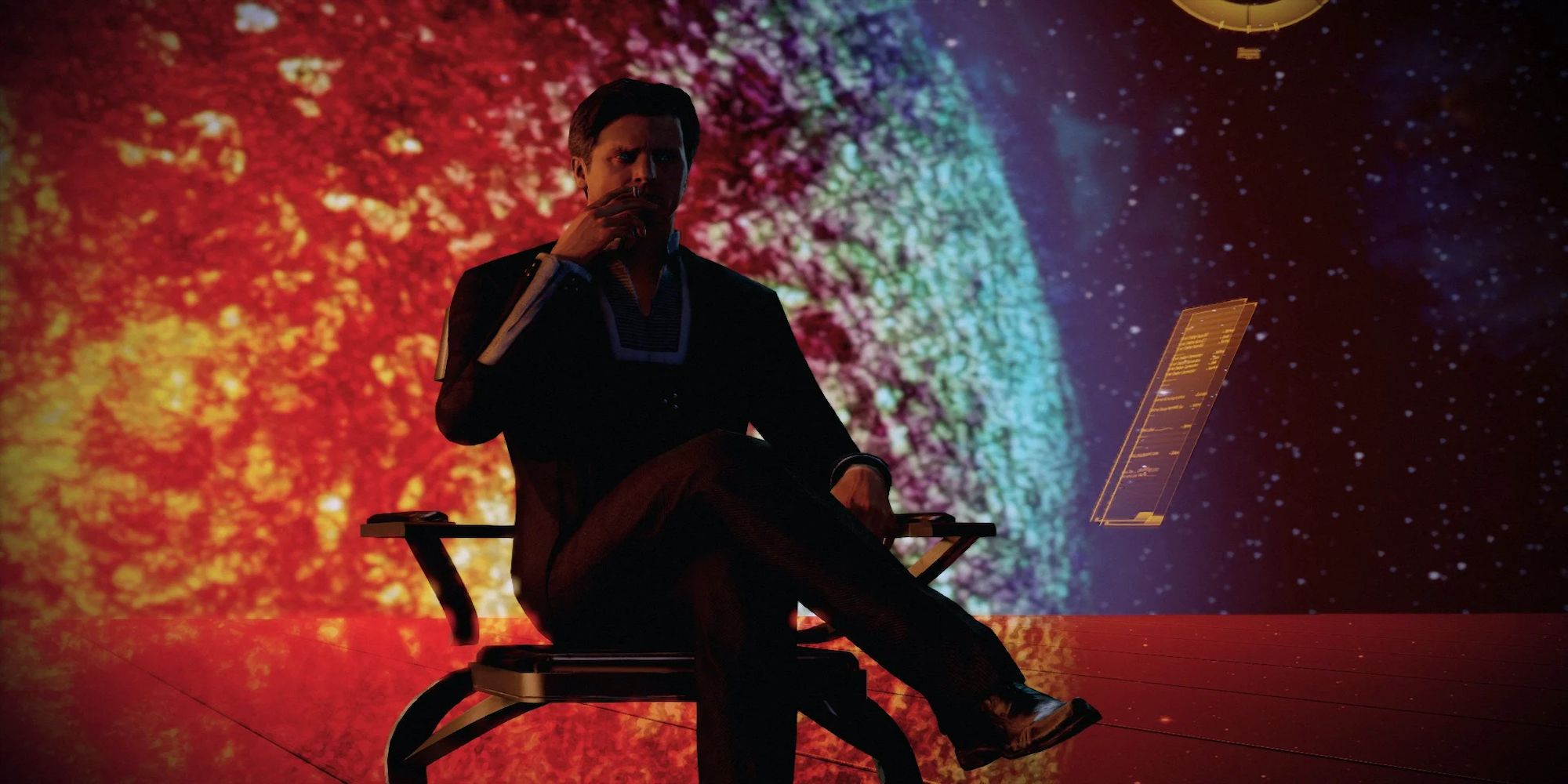 Aptly named for his subtle and manipulative actions, The Illusive Man is an iconic Mass Effect villain. Reminiscent of classic sci-fi antagonists, he pulls the strings to create the future he desires. Engrossed by greed and prioritizing humans over other races, it's hard to forget his influence on the game's story.
It is also The Illusive Man's indoctrination from the Reapers in Mass Effect 3 that his pure villainy shines. His calm persona washes away, and his hateful values become more transparent. While initially seeming altruistic, The Illusive Man is far from it.
7/10

Master Xehanort (Kingdom Hearts Series)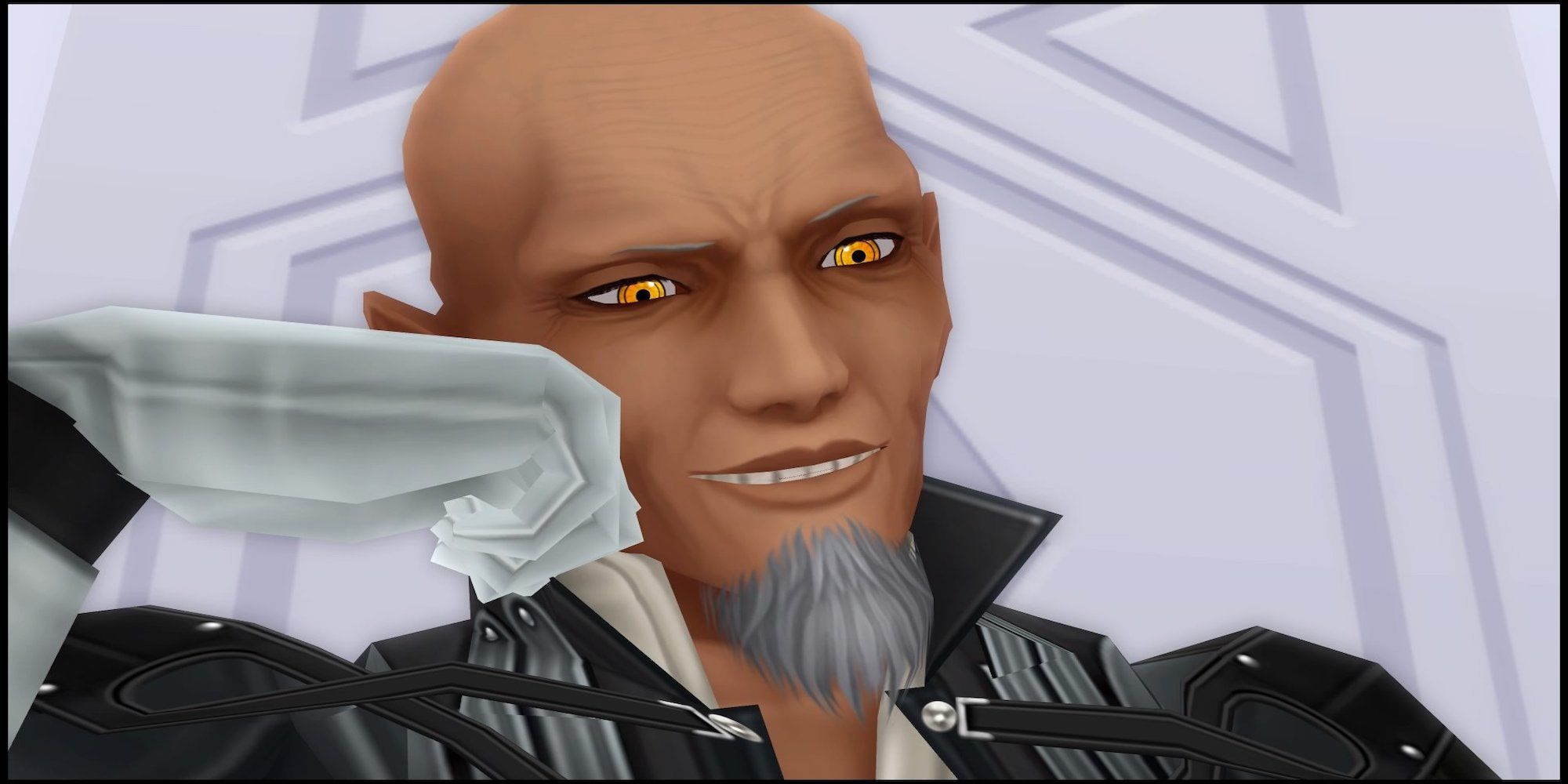 Multiple villains are scattered throughout the Kingdom Hearts series, but Xehanort is ultimately the one behind it all. His plans to balance light and darkness while taking people's souls to create vessels makes the main story enjoyable.
There is much more to Xehanort, as he's the leading cause of everything that goes wrong. Even though we rarely see him, we feel helpless as he brings us never-ending conflicts to fix. His masterful techniques and swift keyblade skills make him seem like an unbeatable foe. Regardless, the final battle with Xehanort feels satisfying when we finally face him.
6/10

Saren Arterius (Mass Effect)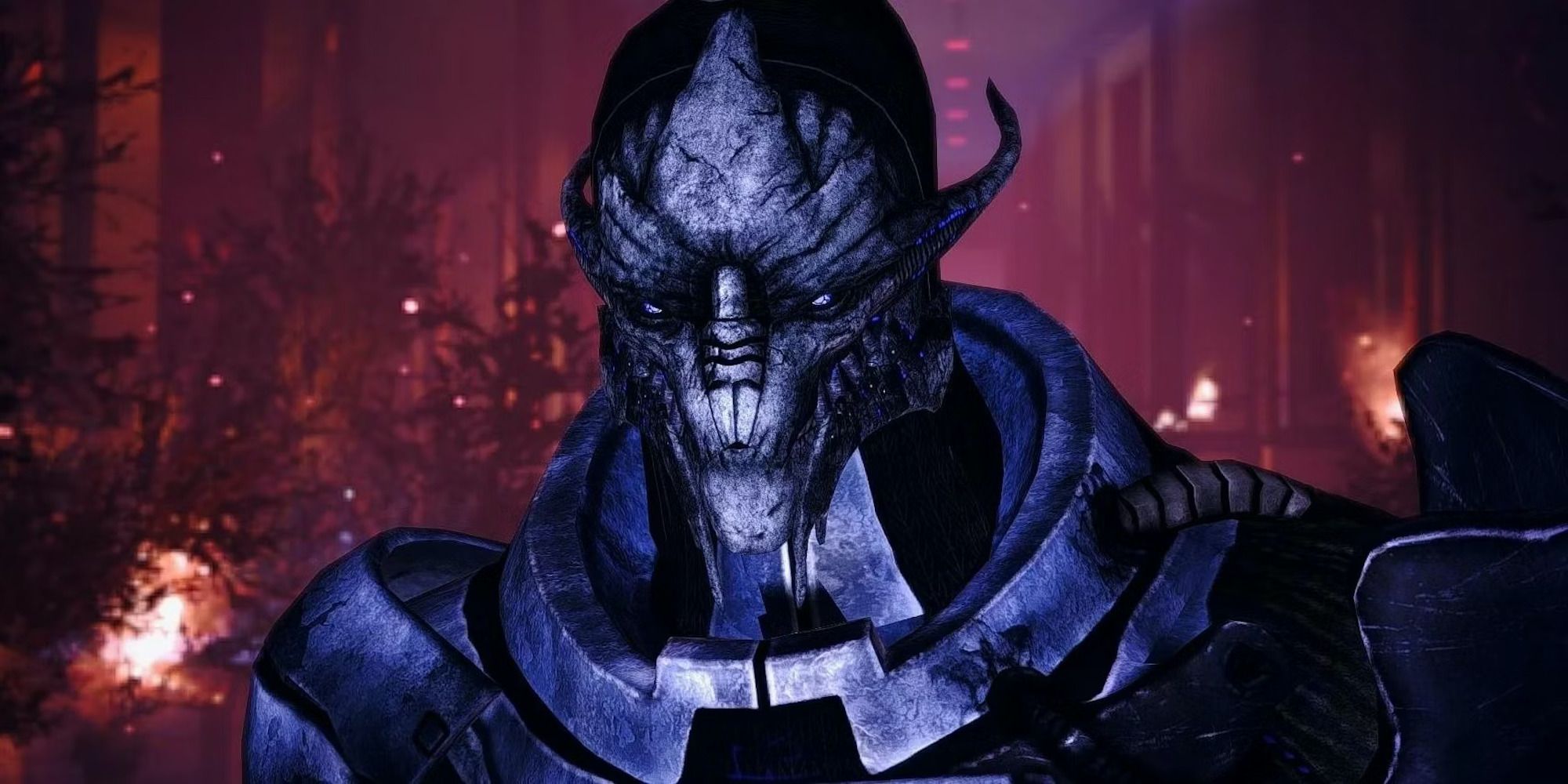 Saren's destructive actions catalyzed the central conflict in the first Mass Effect game. On the surface, he has a run-of-the-mill villain backstory. He's a Turian Spectre who's gone rogue. However, looking further into him, we see that he holds a more profound significance.
Saren is ruthless, as he has little to no regard for the innocent lives he puts at risk to reach his goal. He believes what he's doing to be a good thing for the future, but this shows quite the opposite. Overall, his deadly actions showcase the horrors of indoctrination from the Reapers.
5/10

Mitochondria Eve (Parasite Eve)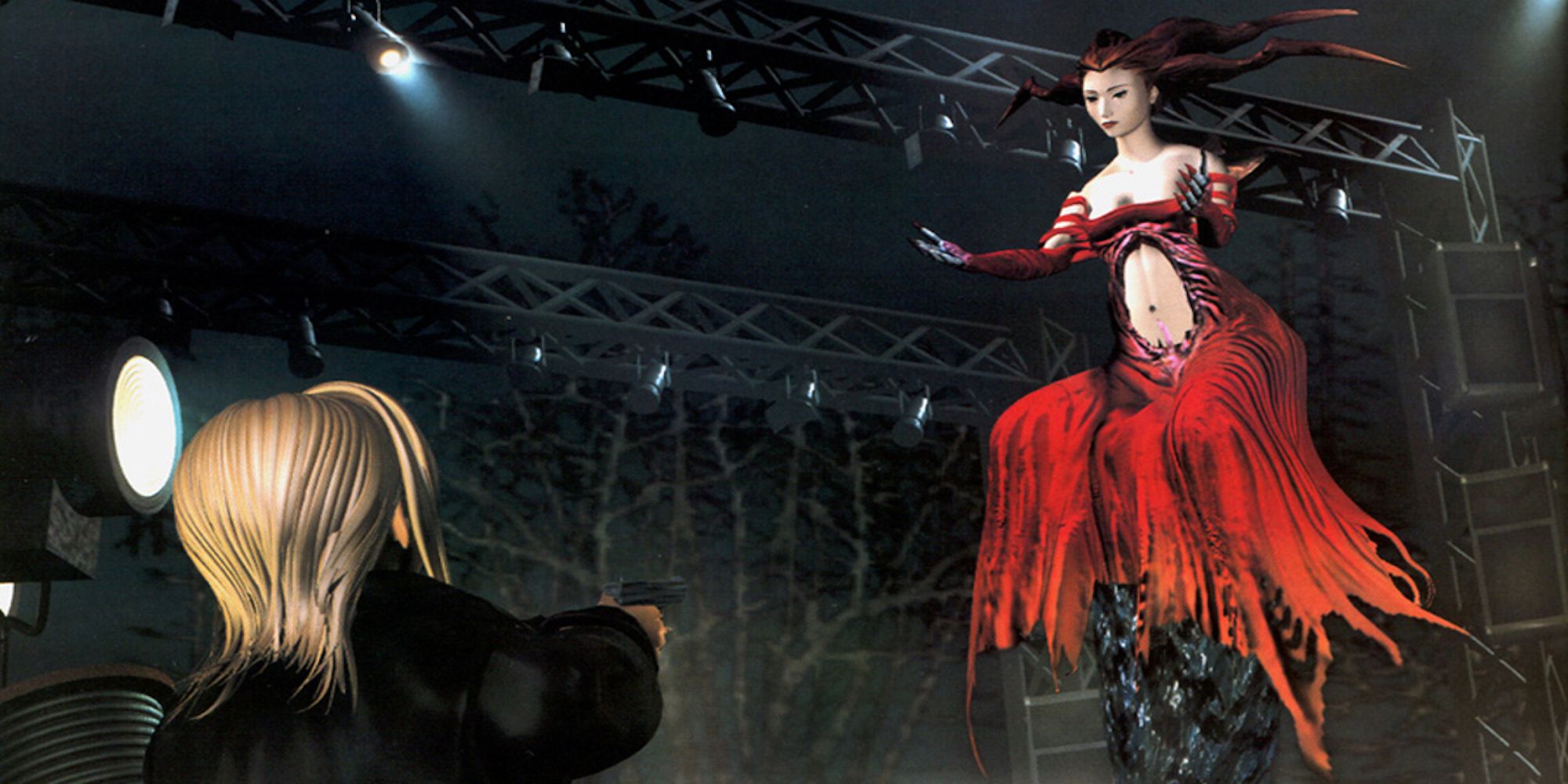 It's impossible to forget the heartless actions that Eve inflicted on the innocent people of New York in Parasite Eve. With the ability to suddenly combust anyone on sight (or turn them into slime), Eve shows no mercy. As you help Aya go around New York to save everyone, she will be too late as Eve has already killed so many.
You uncover later in the game that Eve's goal in this destruction centers around murdering humans to create superior organisms. And in the end, this makes Eve a terrifying villain as she views humanity as a parasite to Earth.
4/10

Caesar (Fallout: New Vegas)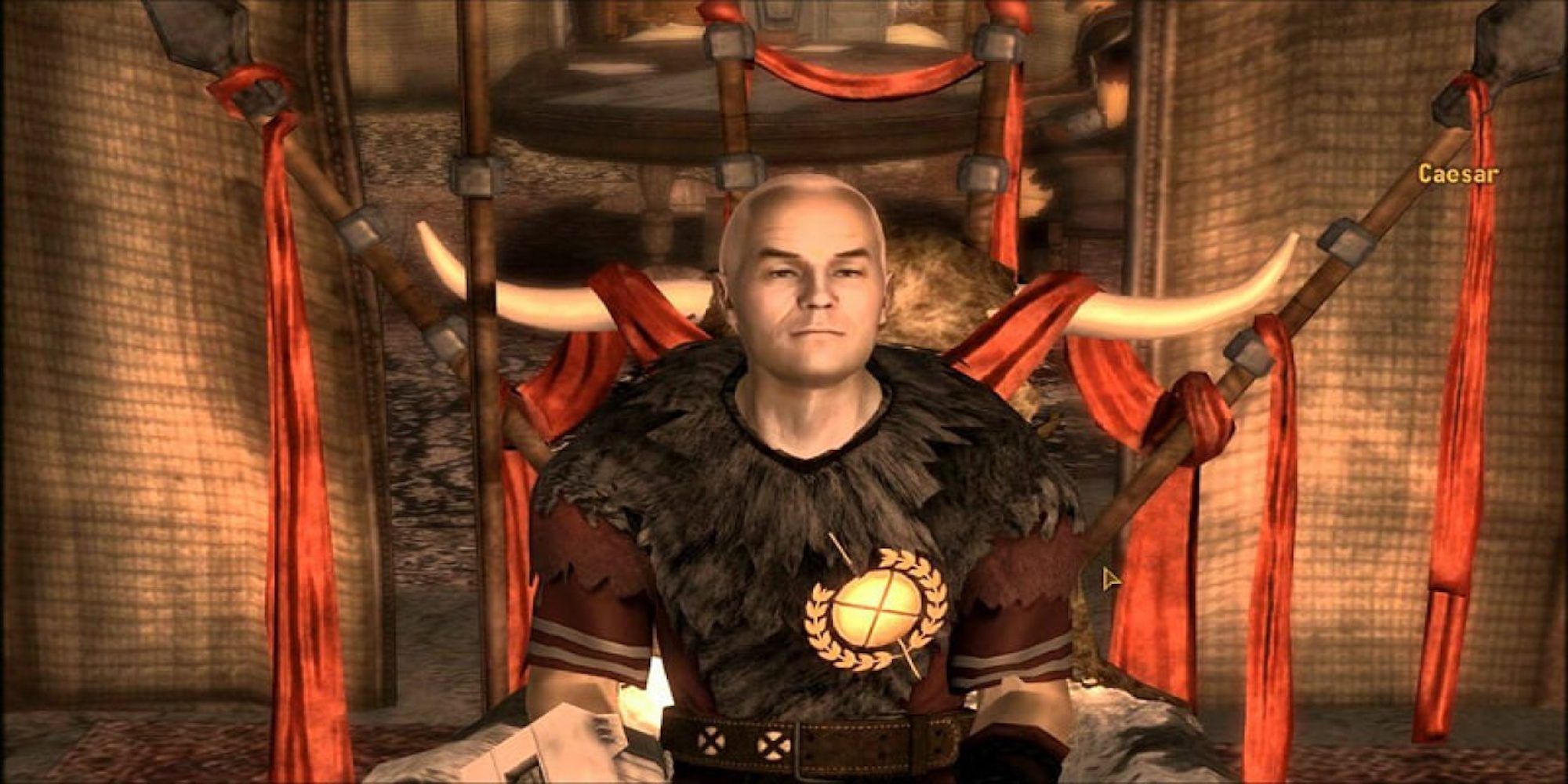 Serving as the ruler of Caesar's Legion in Fallout: New Vegas, Caesar's reign in its society tells of his villainy. Forcing the victims who cross the legion's path into being their prisoners, Caesar has his lieutenants utilize horrific torture methods. His madness for power leads to him stopping at nothing to become a totalitarian leader.
RELATED: Fallout New Vegas: Best Locations, Ranked
He's knowledgeable and deceitful, and his aggressive ideals follow his vicious nature. He strives to create an empire similar to the Romans and wants to make a path of destruction. In the end, Caesar is dangerous to the wasteland and an NPC that shouldn't be messed with.
3/10

Gaunter O' Dimm (The Witcher 3: Wild Hunt)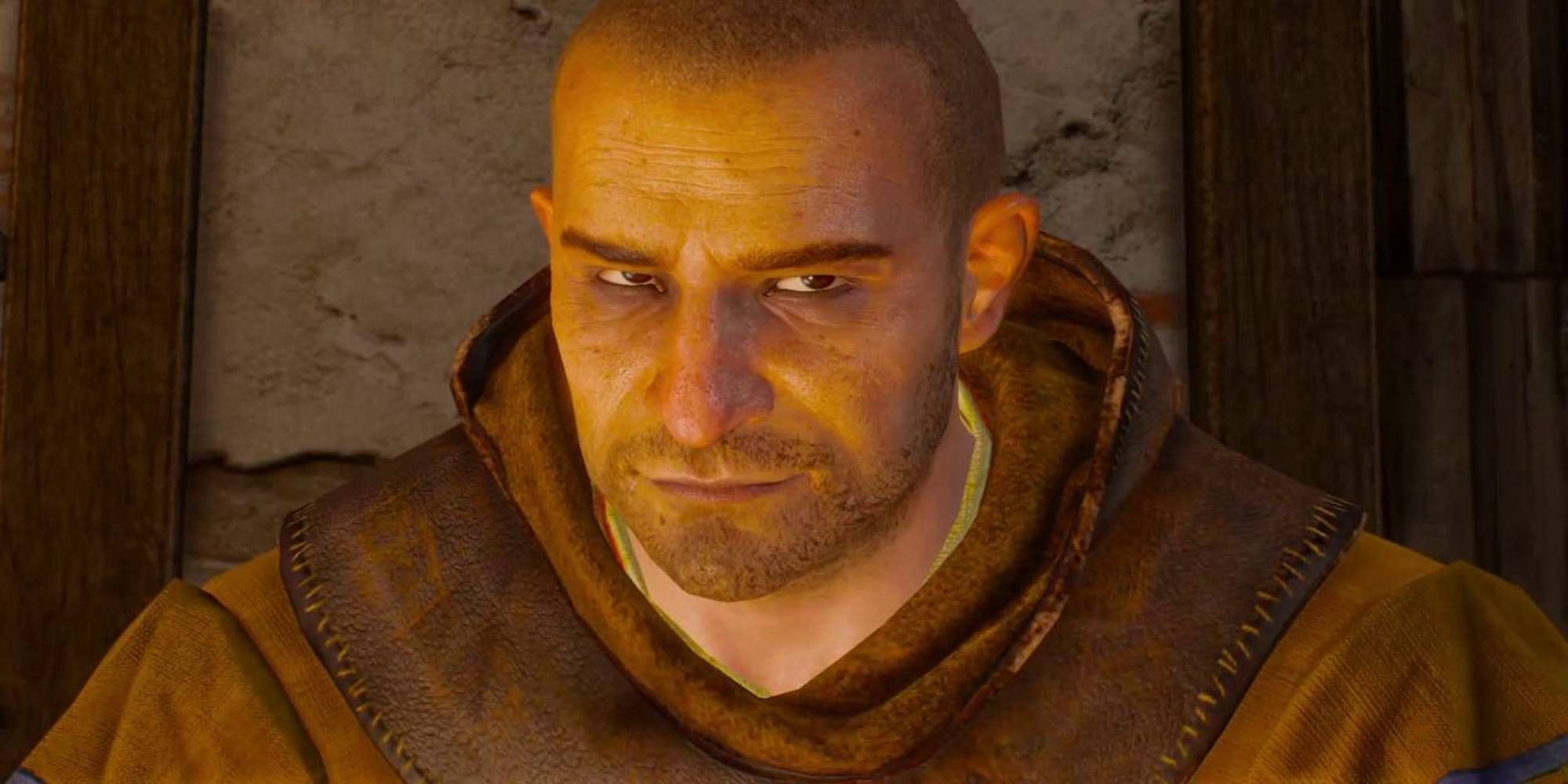 Cunning and downright just evil, Gaunter O' Dimm is a villain that has barely any backstory in The Witcher 3. Oddly enough, this makes him appear alarmingly mysterious. His cryptic ways of speaking and subtly threatening behavior toward Geralt puts us all on edge.
While seen in the main game, Gaunter is deeply explored in the DLC: Hearts of Stone. Because of his behavior in the DLC, fans theorize that he may be an incarnation of the Devil. There is also little explained to us as to why Gaunter acts like this, which makes him out to be a simply perfect villain.
2/10

Sephiroth (Final Fantasy VII)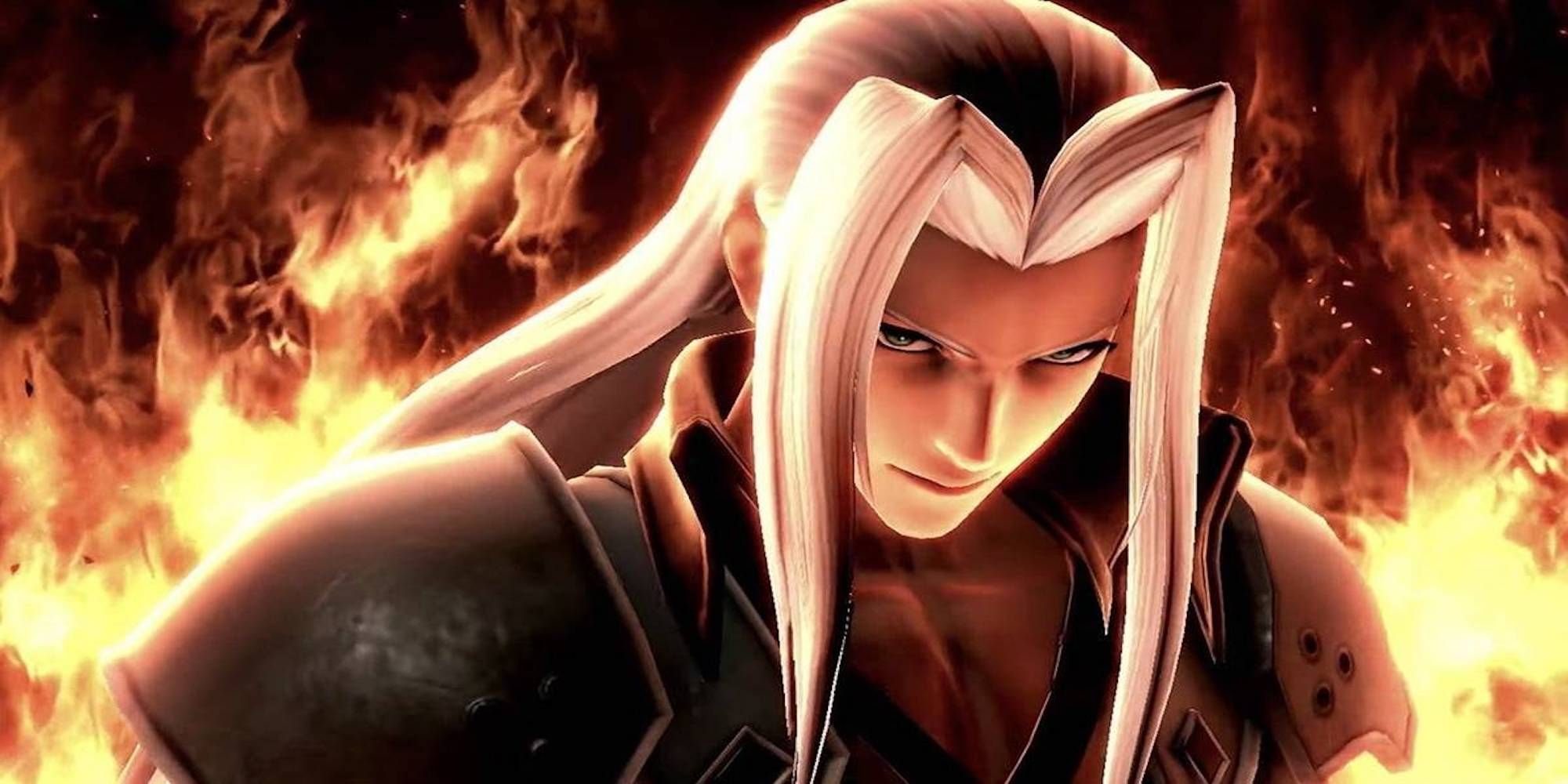 Sephiroth is the tragic villain of Final Fantasy 7 and is easily one of the most recognizable in the Final Fantasy series. He's a villain that's been the cause behind some of the most iconic moments in the games. Not to mention, Sephiroth's backstory and actions are classic reasons behind a fantastic villain.
It's not hard to sympathize with what makes him a villain, as he had faced treacherous experiences. His transformation to being inhuman is terrifying, and his powers make him feel unstoppable. His calm persona flows with his threats to harm the world, illustrating the memorable coldness of a tragic villain.
1/10

Kefka Palazzo (Final Fantasy VI)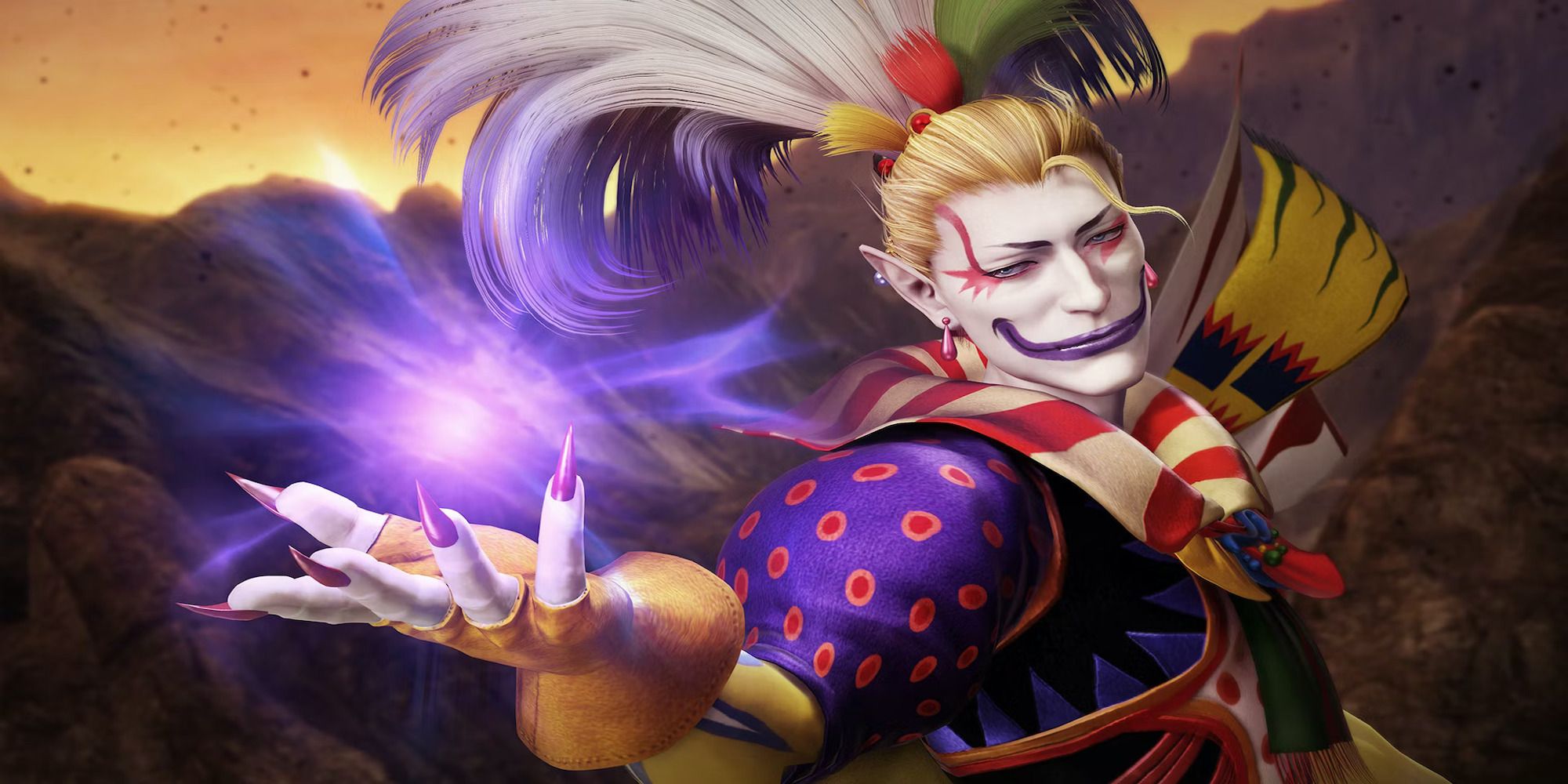 After falling victim to an experiment before it could be perfected, Kefka's sanity became severely broken. This turned him into a nihilistic person with destructive and wicked intentions. Despite his clear harmful nature, not everyone around him takes him seriously. That is until it's too late.
Treating Kefka like a fool later bites you in the back as he ends up being the final boss in Final Fantasy 6. Disregarding his evil magic since it was so weak in the beginning only strengthened him, turning Kafka into the God of Magic. Overall, Kefka is an outstanding example of a well-developed villain.
NEXT: Best Beginner-Friendly RPGs, Ranked
Denial of responsibility!
Gamers Greade is an automatic aggregator of the all world's media. In each content, the hyperlink to the primary source is specified. All trademarks belong to their rightful owners, all materials to their authors. If you are the owner of the content and do not want us to publish your materials, please contact us by email –
[email protected]
. The content will be deleted within 24 hours.