In Elden Ring, Curved Swords are one of the best kinds of weapons that you can come across. These swords specialize in slashing attacks and can strike enemies without sacrificing mobility. Curved Swords differ from other sword types in the game by being the quickest attacking melee weapon. In turn, this makes these swords the greatest option to use if you're ever faced with fast-moving enemies or PvP opponents.
RELATED: Elden Ring: Best Straight Swords, Ranked
The more you upgrade Curved Swords, the more valuable and efficient they will become. Using these weapons for battle truly pays off in the end, as they don't use too much stamina and keep you fighting until the end. And while there are a lot of these weapons to choose from, there are some that absolutely stand out.
10

Flowing Curved Sword

The Flowing Curved Sword is a great weapon if your character has a high Dexterity. It does a magnificent job at slashing attacks while spinning, on top of featuring a unique and multi-hit Right Trigger attack consisting of a double slash.

Flowing Curved Sword is said to be patterned after flowing water, and the curvature of the weapon itself is smooth. Each attack unleashes a series of dances as you strike, twirling near foes with swift hits. Overall, this weapon is impressive to use, but there could've been more characteristics added to it to make it better.
9

Mantis Blade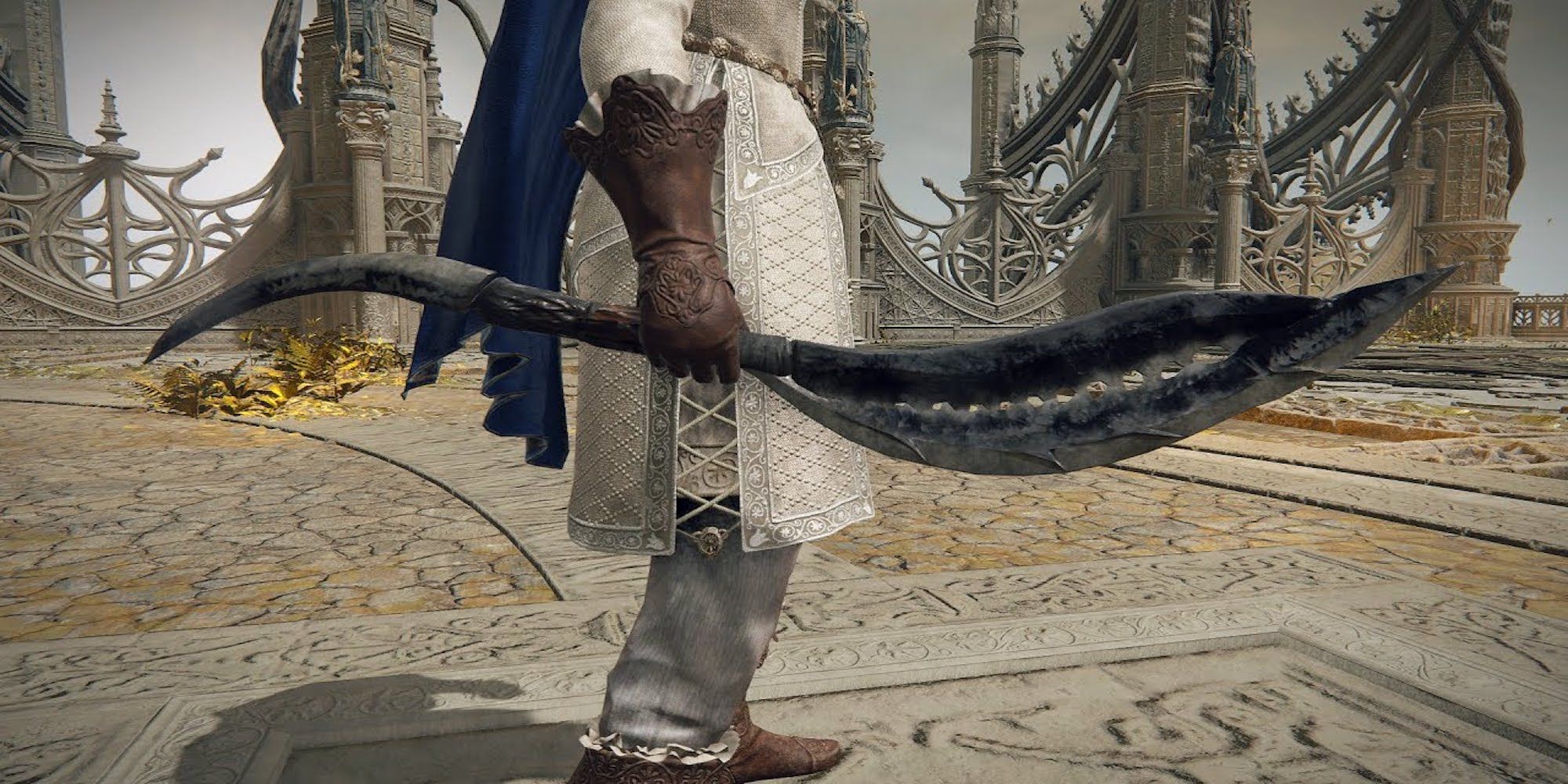 Curved with a thin and sharp blade on each end, the Mantis Blade is a helpful weapon for melee combat and dealing Physical Damage. It has the shortest range out of the rest of the Curved Swords, but its Right Trigger attack transforms it into having a longer reach.
Getting your hands on the Mantis Blade feels rewarding, as it's a weapon that's easy to miss. Achieved after killing the Lesser Cemetery Shade in Gelmir Hero's Grave, you'll only find the Mantis Blade if you notice that it's been dropped. Otherwise, this weapon will only drop once and unlikely be able to drop again.
8

Bandit's Curved Sword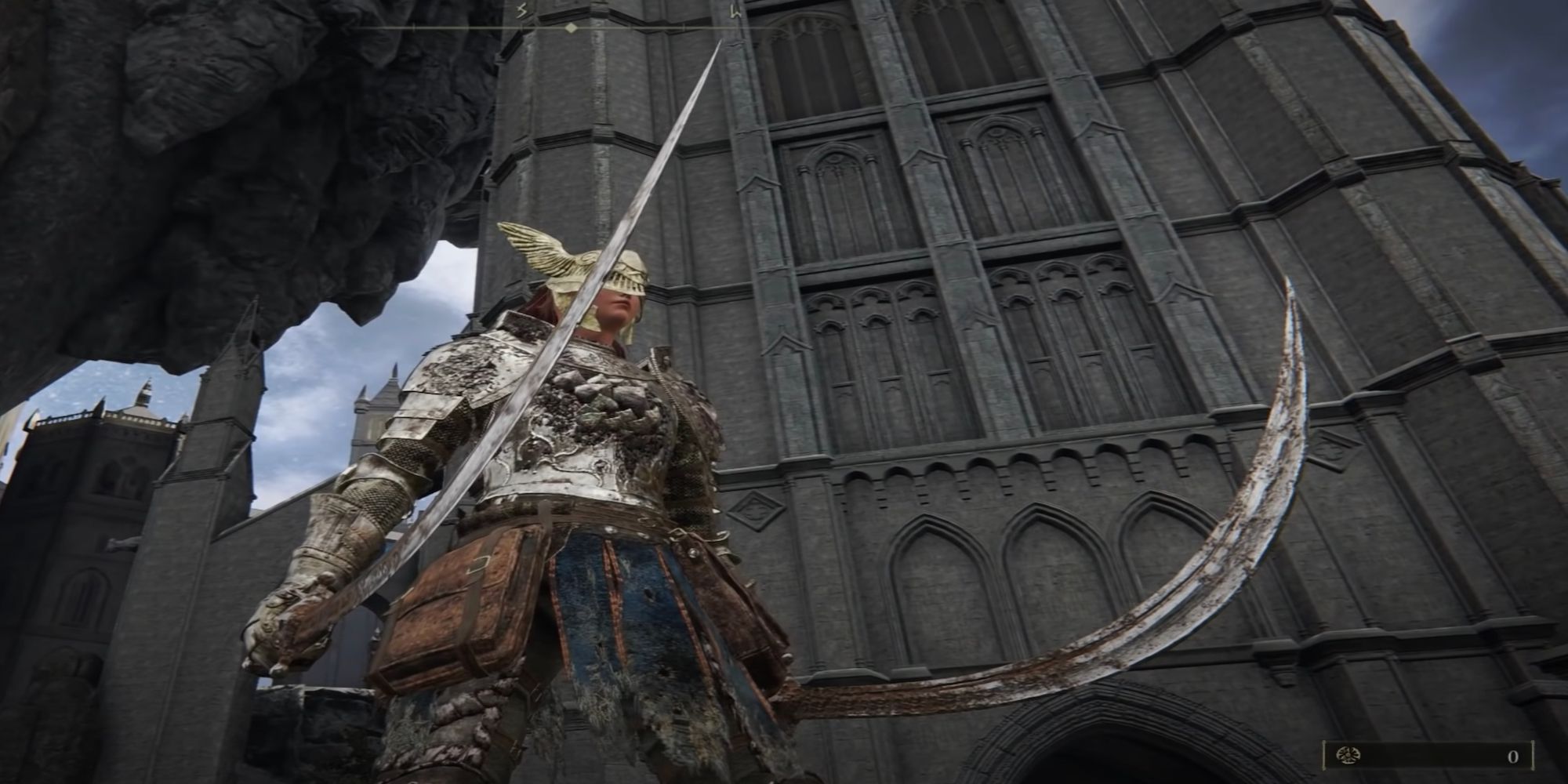 Similarly to the Flowing Curved Sword, the Bandit's Curved Sword is the best for those with high Dexterity. It also features the Spinning Slash weapon skill, being reminiscent of the move set from the Flowing Curved Sword.
RELATED: Elden Ring: Best PVE Builds
However, Bandit's Curved Sword is a bit better. This weapon is one of the best options for elemental infusions and is notable for being one of the greatest Bleed weapons. However, coming across Bandit's Curved Sword is incredibly rare as it has a 1.5% drop rate. Because of how unique and well-balanced this sword can be, anyone would feel lucky to have one.
7

Beastman's Curved Sword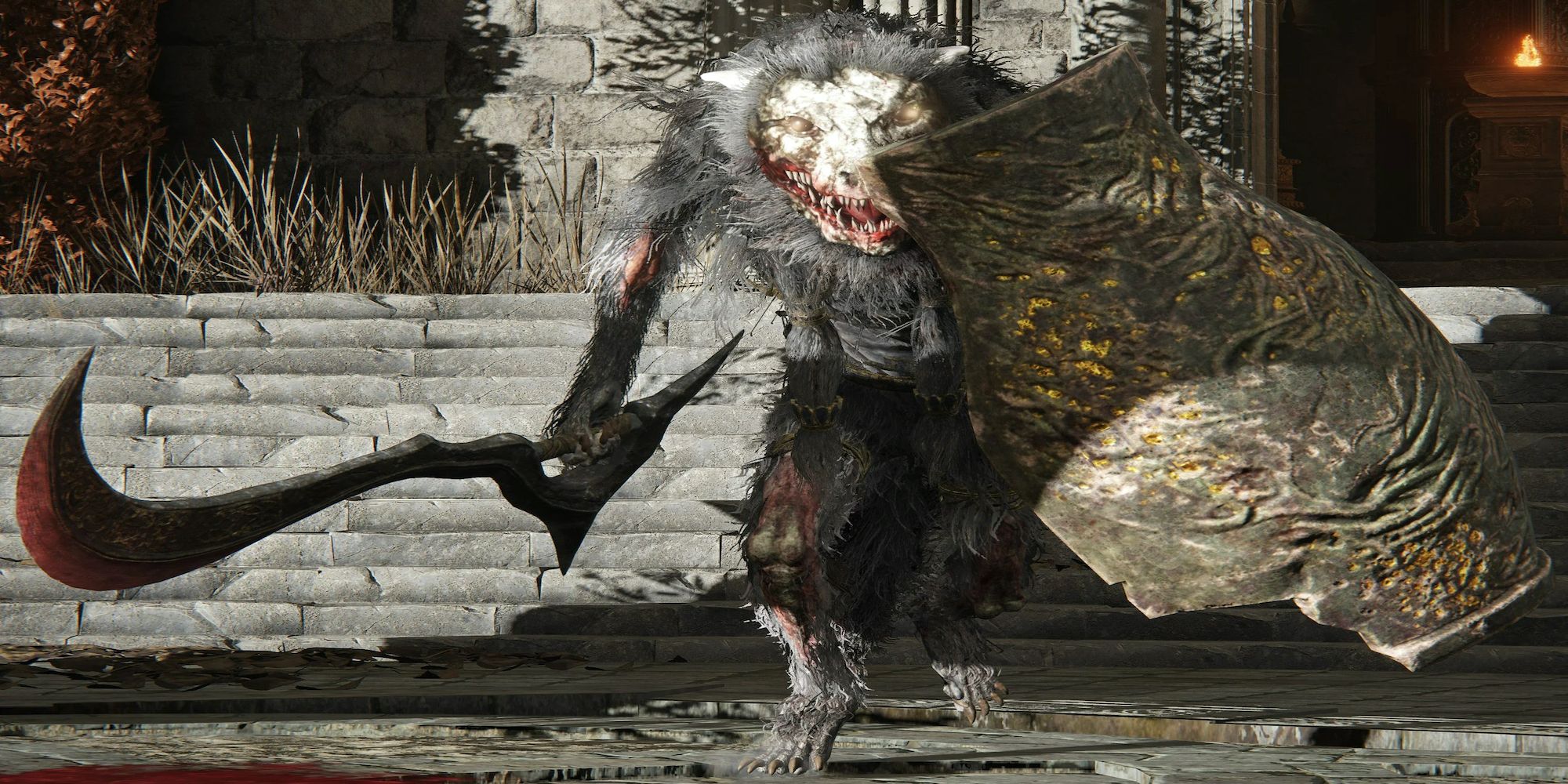 Wild in shape and showcasing a design that represents the animal-like nature of those who wield it, the Beastman's Curved Sword is worthwhile to use in combat. It has unique jumping skills that involve spinning multi-hitting attacks.
You can find the Beastman's Curved Sword after killing any Azula Beastman that carries the weapon. However, since it has a 2% drop rate, you might have to farm for this weapon to get your hands on it. On the surface, it might not appear to be more than a simple weapon, but when it's rather murderous when used properly.
6

Scimitar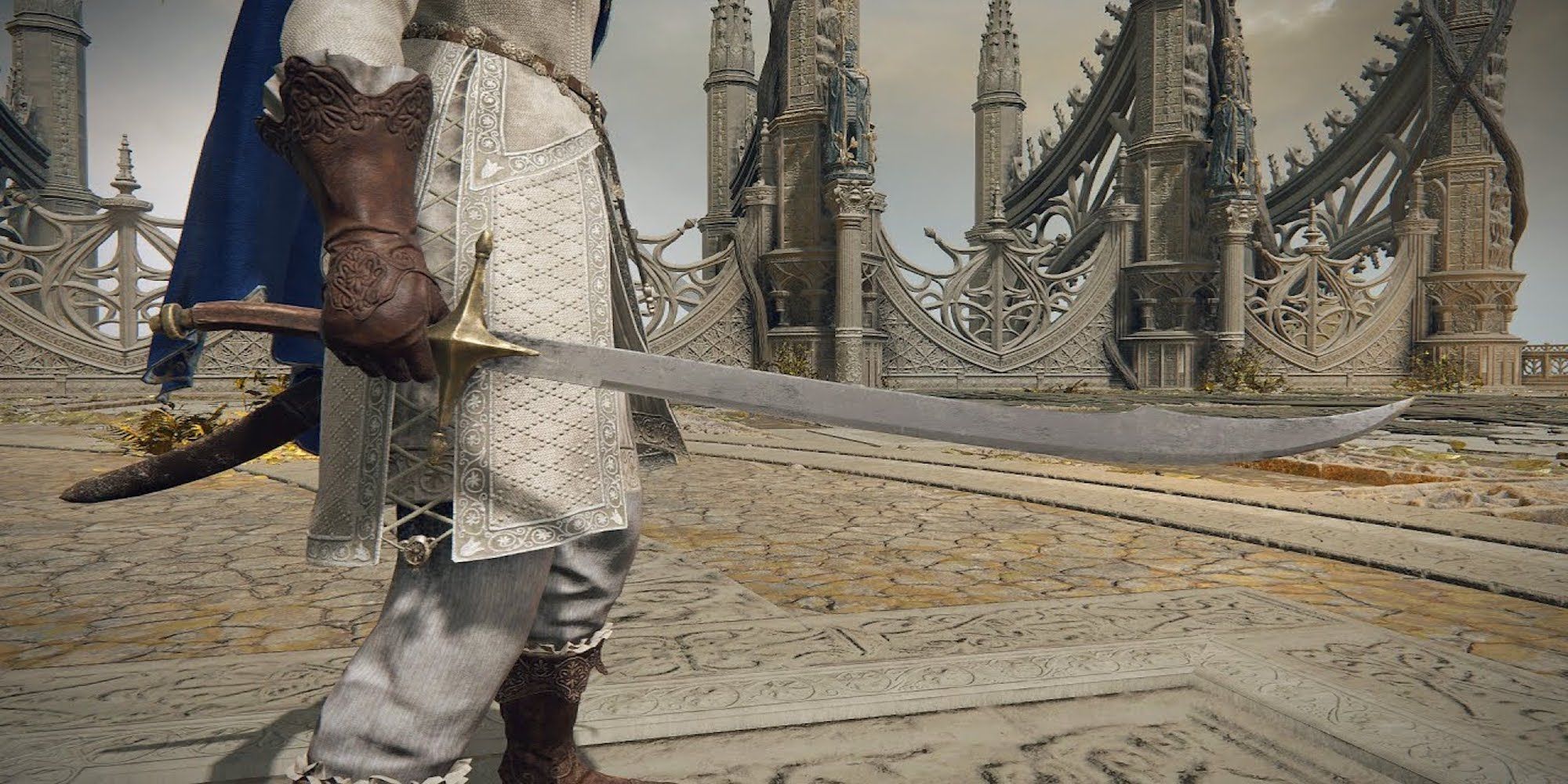 The Scimitar is one of the most commonly talked about Curved Swords for Elden Ring. This Curved Sword is a powerful weapon mainly focused on melee-based strength and dexterity. With a great use of Blood infusion and fantastic damage output, the Scimitar is one-of-a-kind.
Despite its short range possibly being a bit of an issue, this Curved Sword is simple and incredibly effective. It allows you to double-wield, and the speediness can get you to conquer almost any boss fight. In the end, even though it is on the smaller side, its sharp and quick cuts are an asset.
5

Serpent-God's Curved Sword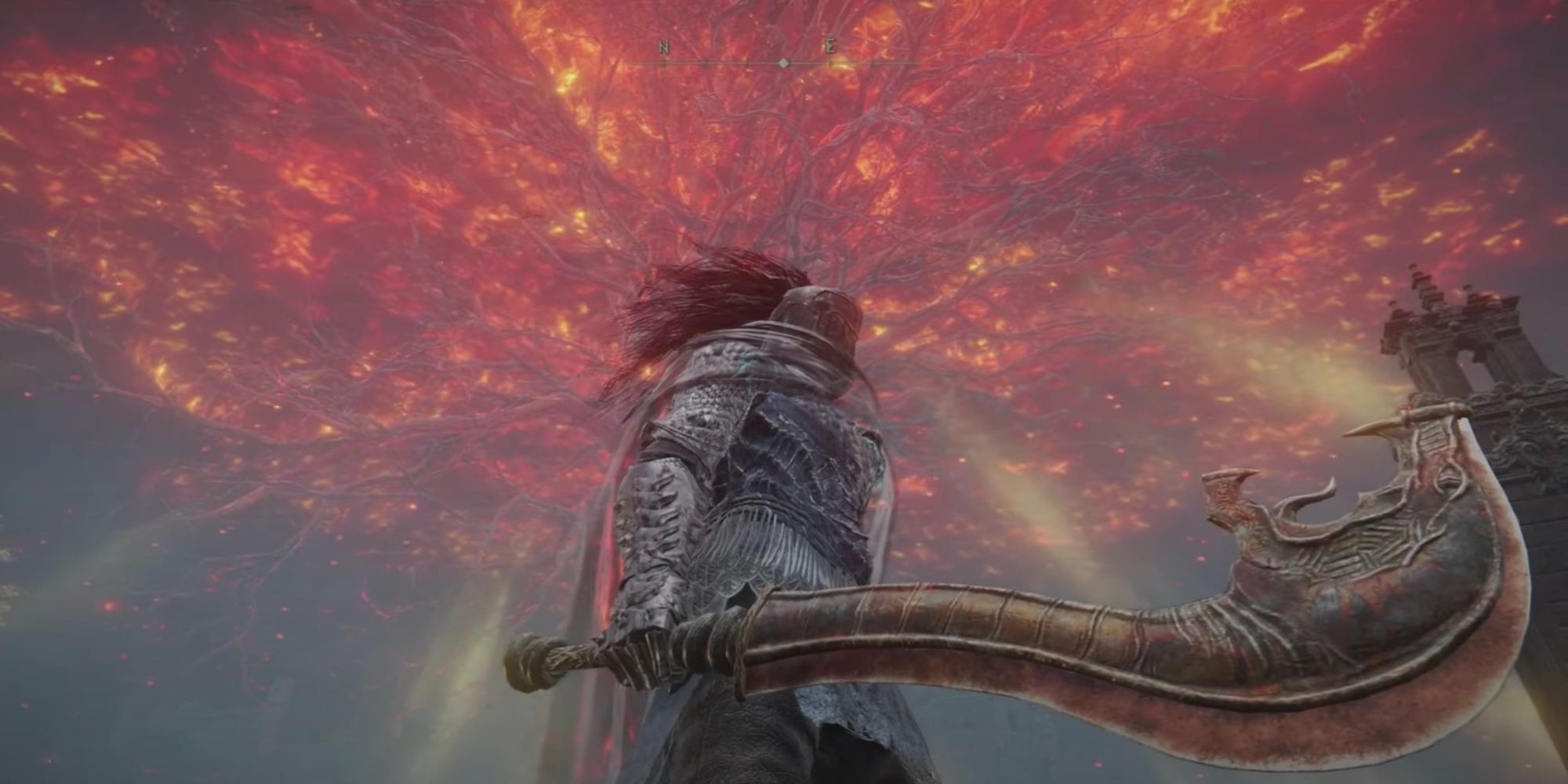 Serpent-God's Curved Sword is the best of its class to use for healing yourself. 2.5% of max HP and 25+ flat HP are restored with each kill. Luckily, even if you didn't kill with the sword itself, holding the weapon in your off-hand will still give you the healing effects.
While attacking with it in one hand deals a good amount of damage, dual-wielding the Serpent-God's Curved Sword can make it a mighty weapon. This makes it remarkable in keeping you alive if you tend to lean towards aggressively dual-wielding in combat.
4

Magma Blade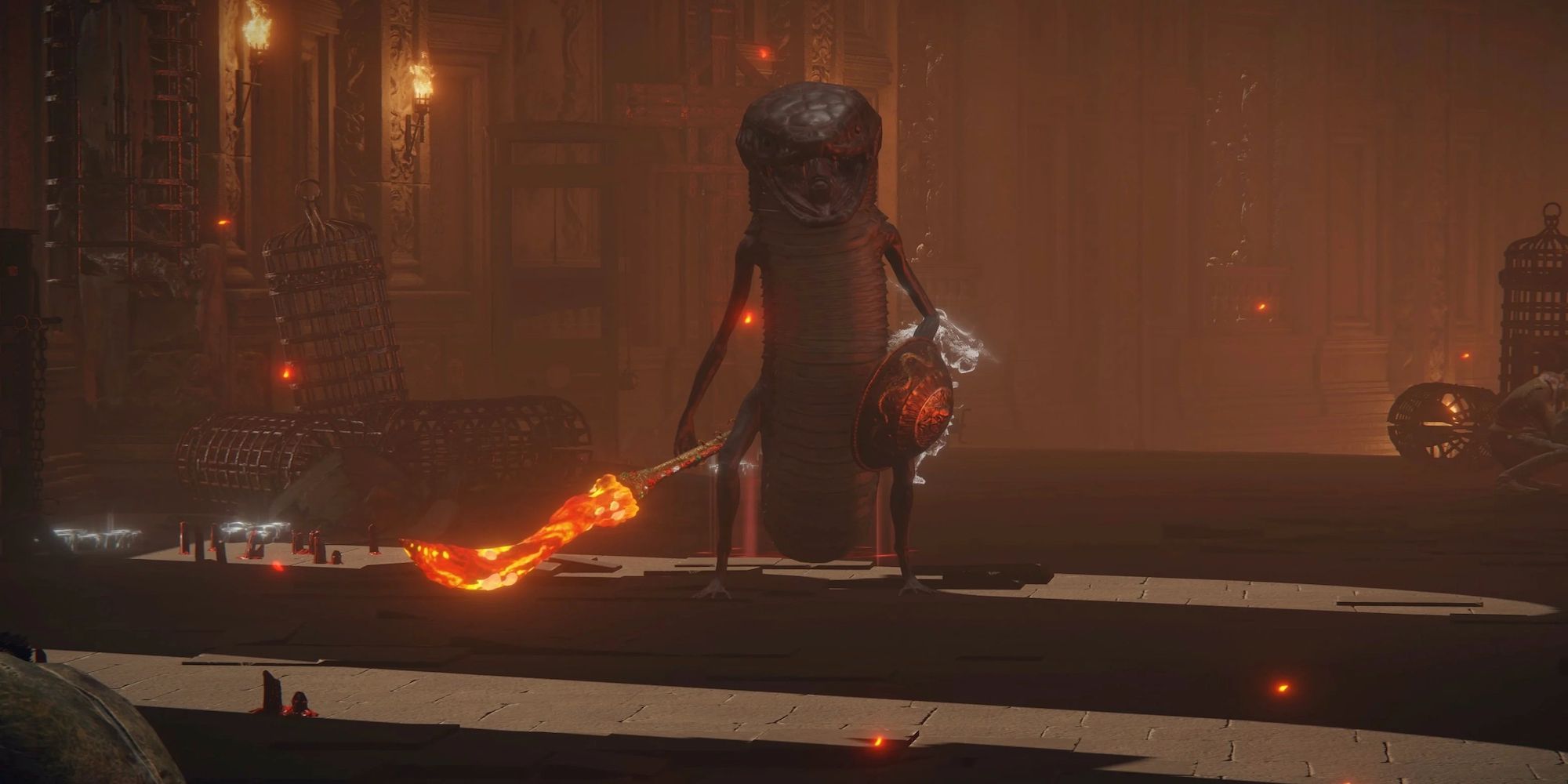 This rare and fiery Curved Sword is rather iconic for its Fire damage. Magma Blade is best for prioritizing Strength and additional Fire damage, being often used for Strength-focused builds. The move set is also similar to the Spinning Slash, scattering magma everywhere to inflict damage.
Magma Blade is mainly recommended for those starting NG+ as having this weapon highly upgraded vastly helps you with the tougher enemies ahead. However, it's notorious for being a difficult weapon to farm for. So, if you're looking to use this weapon, get ready to spend a lot of time in the Volcano Manor.
3

Wing Of Astel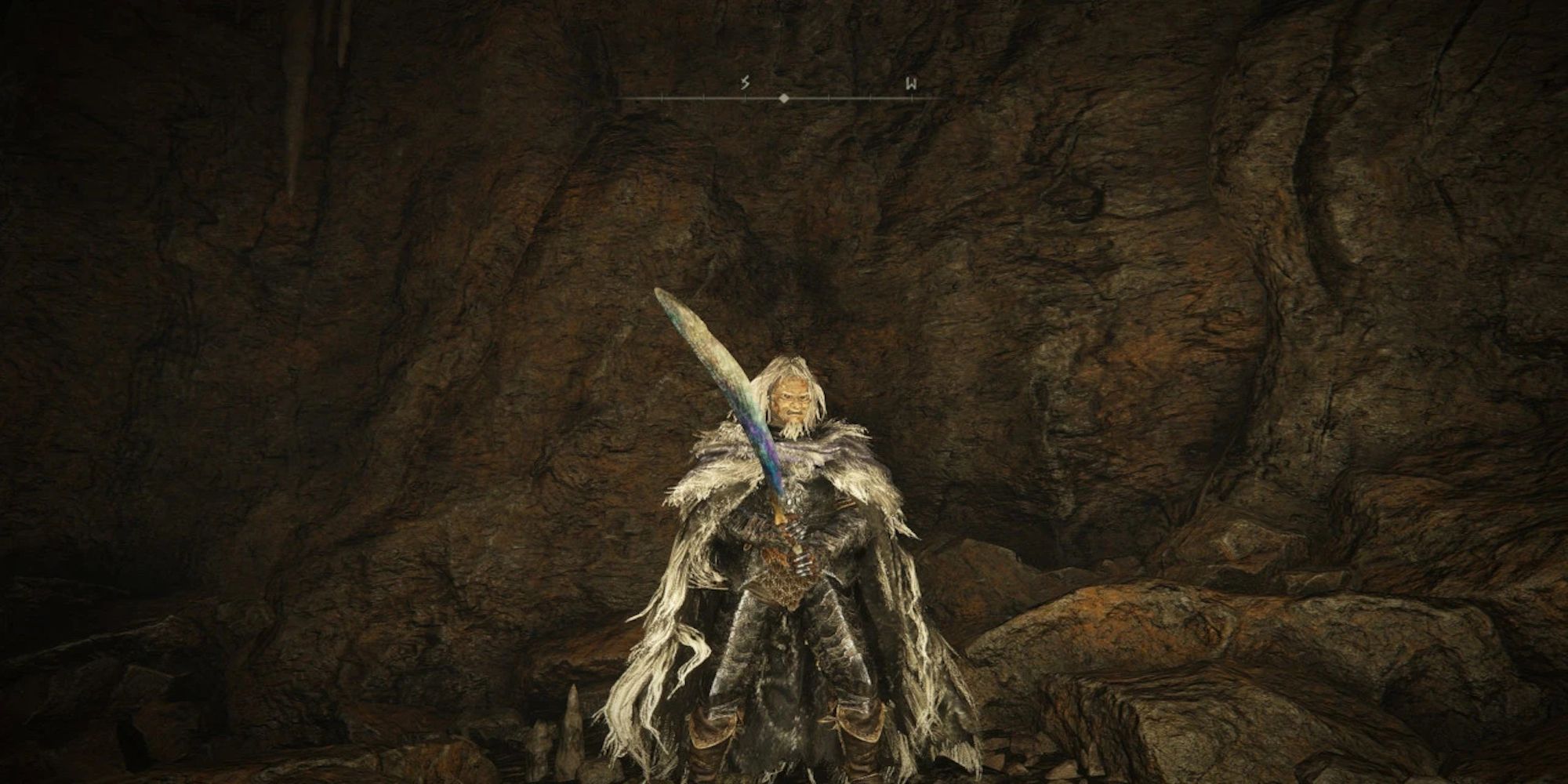 Infused with the magic of the stars, one mere strong attack from the Wing of Astel emits a powerful wave of enchanted light. The weapon utilizes the unique Nebula skill, which can surround a target in a dark cloud before it shortly explodes.
RELATED: Elden Ring: Best Intelligence Scaling Weapons
The celestial weapon deals +20% damage to Gravity-type enemies, and most of its properties are magical. It's an amazing sword for an Intelligence and Dexterity build, the mystical powers making all of your attacks hard to dodge. Wing of Astel is a memorable weapon that has satisfying and devastating magical attacks.
2

Eclipse Shotel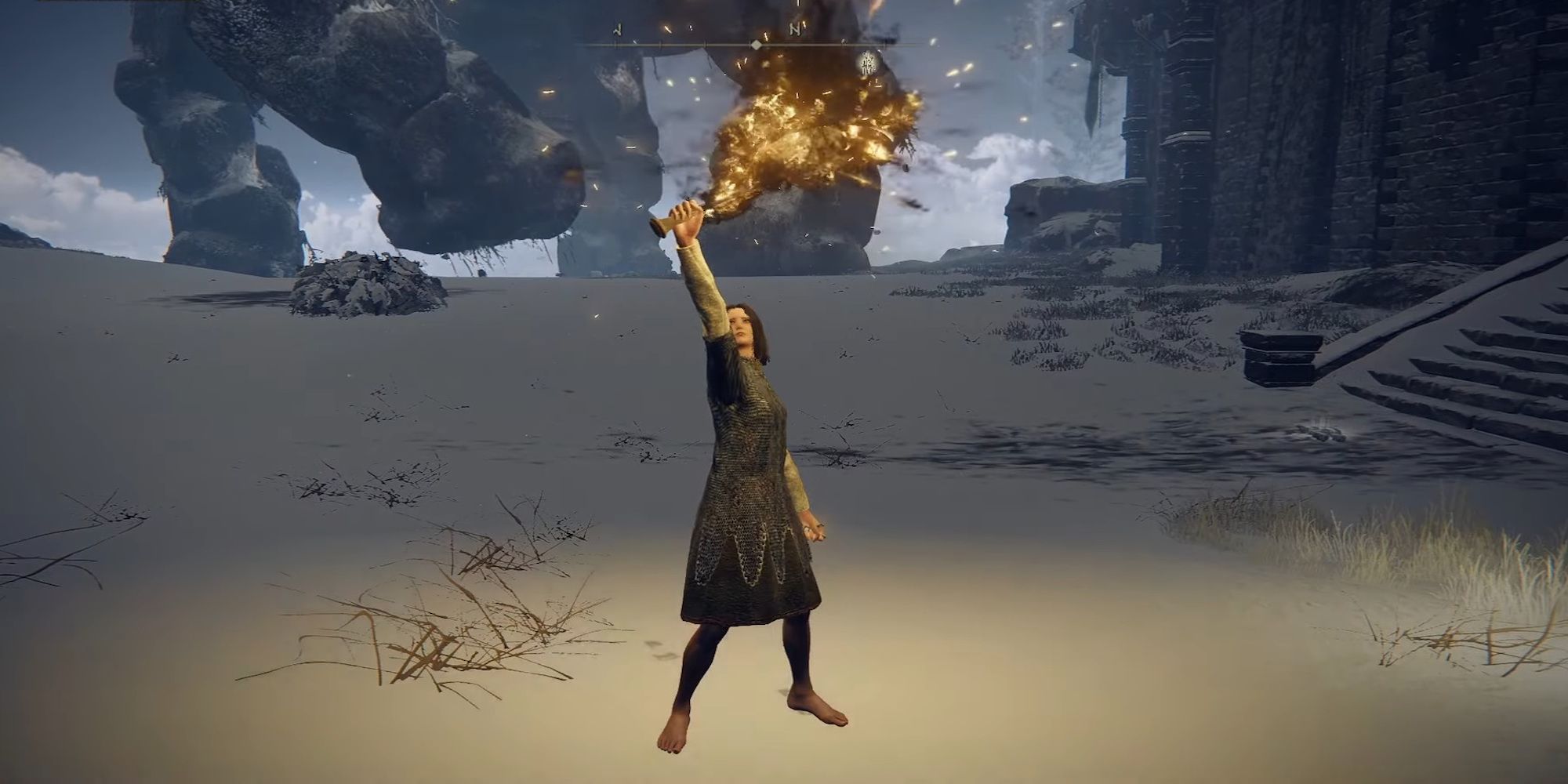 Depicting an eclipsed sun along its blade, the Eclipse Shotel is a weapon that was essentially made for PvP. It's excellent for going against others blocking you, as the weapon can hit them regardless. More specifically, it ignores a bit of the damage negation from these blocks.
Besides being a pretty weapon overall, the artistic edges can cause an explosion with only two taps. By itself, the Eclipse Shotel inflicts a death ailment on opponents, which leads to a high likelihood that your foe could be killed in just two hits.
1

Scavenger's Curved Sword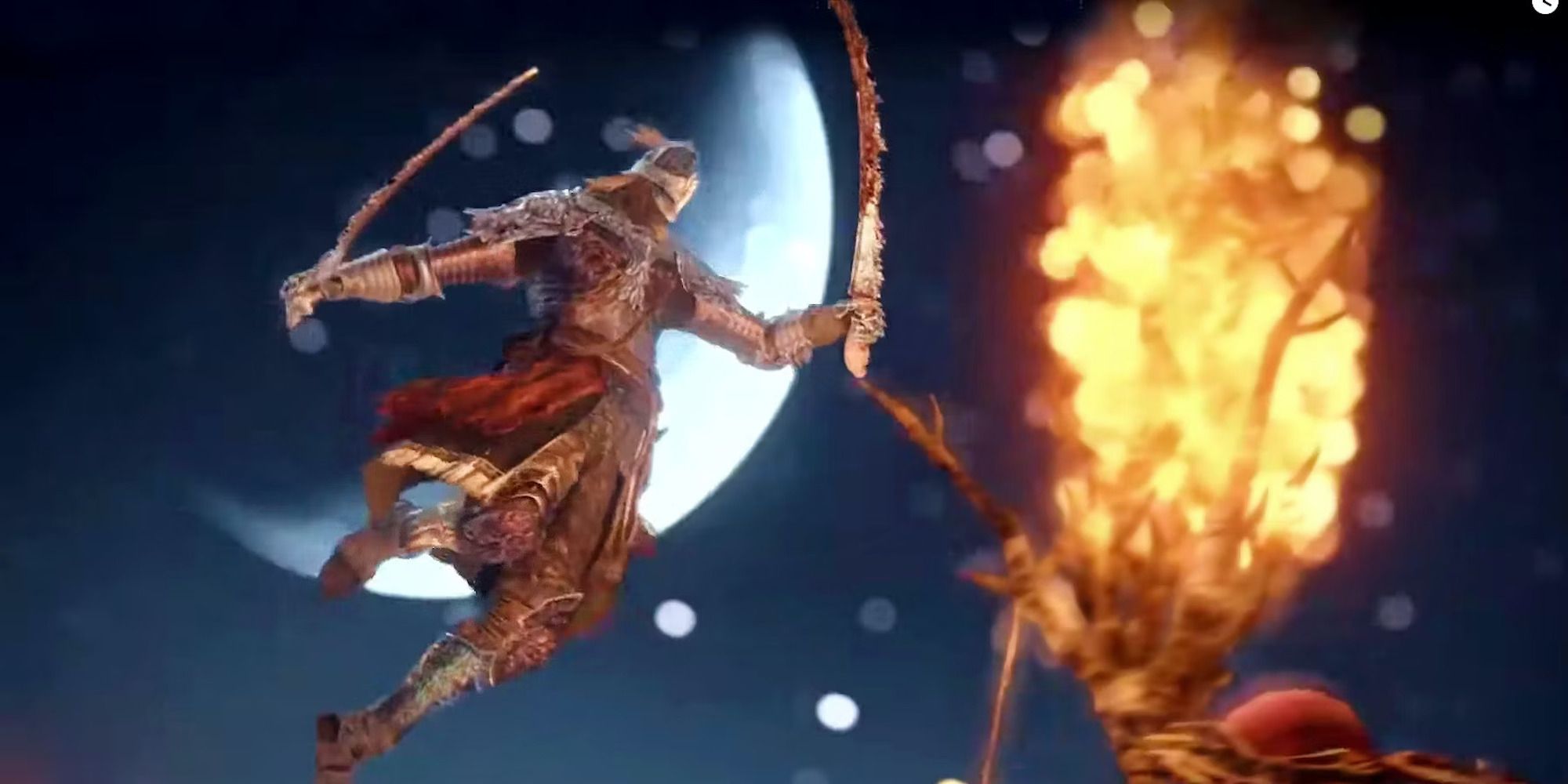 There's no doubt that the only Curved Sword to come infused with Bleed damage would be arguably the most popular one. The Scavenger's Curved Sword deals notable quick and critical damage on enemies. And, while it's perfect on its own, it's highly recommended to infuse it with Occult affinity.
Sadly, the Scavenger's Curved Sword isn't available until late game. However, if you're going with an NG+ playthrough, using this weapon makes going through the familiar journey feel even more exciting than it did the first time. Curved and sharpened similarly to a shark's teeth, Scavenger's Curved Sword is a weapon you won't want to miss.
NEXT: Elden Ring: Best Dexterity Scaling Weapons
Denial of responsibility!
Gamers Greade is an automatic aggregator of the all world's media. In each content, the hyperlink to the primary source is specified. All trademarks belong to their rightful owners, all materials to their authors. If you are the owner of the content and do not want us to publish your materials, please contact us by email –
[email protected]
. The content will be deleted within 24 hours.