In Marvel Snap, players can obtain the destructive and monstrous card, Carnage. The red symbiote brings his desire to unleash carnage on the world to the game by using his On Reveal ability to destroy all friendly cards at his location and then gaining 2 power for each card he destroyed.
RELATED: Marvel Characters Who Deserve A Solo Game
Because of this ability, Carnage is one of the best destruction cards for players to utilize; he can gain power very quickly, and he can easily reach an initial maximum power of 8. With 8 power, Carnage easily rivals cards that cost 6 energy. With Carnage in hand, there are some other cards that Carnage definitely works best with — especially cards reliant on being destroyed.
10/10

Black Knight

The hero Black Knight is an easy and simple choice for any players looking to create a deck themed around Carnage. Because Carnage is so focused on mass destruction, Black Knight is an easy card to, well, sacrifice. It's for the greater good, anyway.

Black Knight is a 1-cost card that is similar to Nova, but rather than providing cards with a boost in power, Black Knight allows the player to draw a card upon his destruction. This card can be great when the player hasn't drawn a card they needed — or is in need of more cards in general.
9/10

Colossus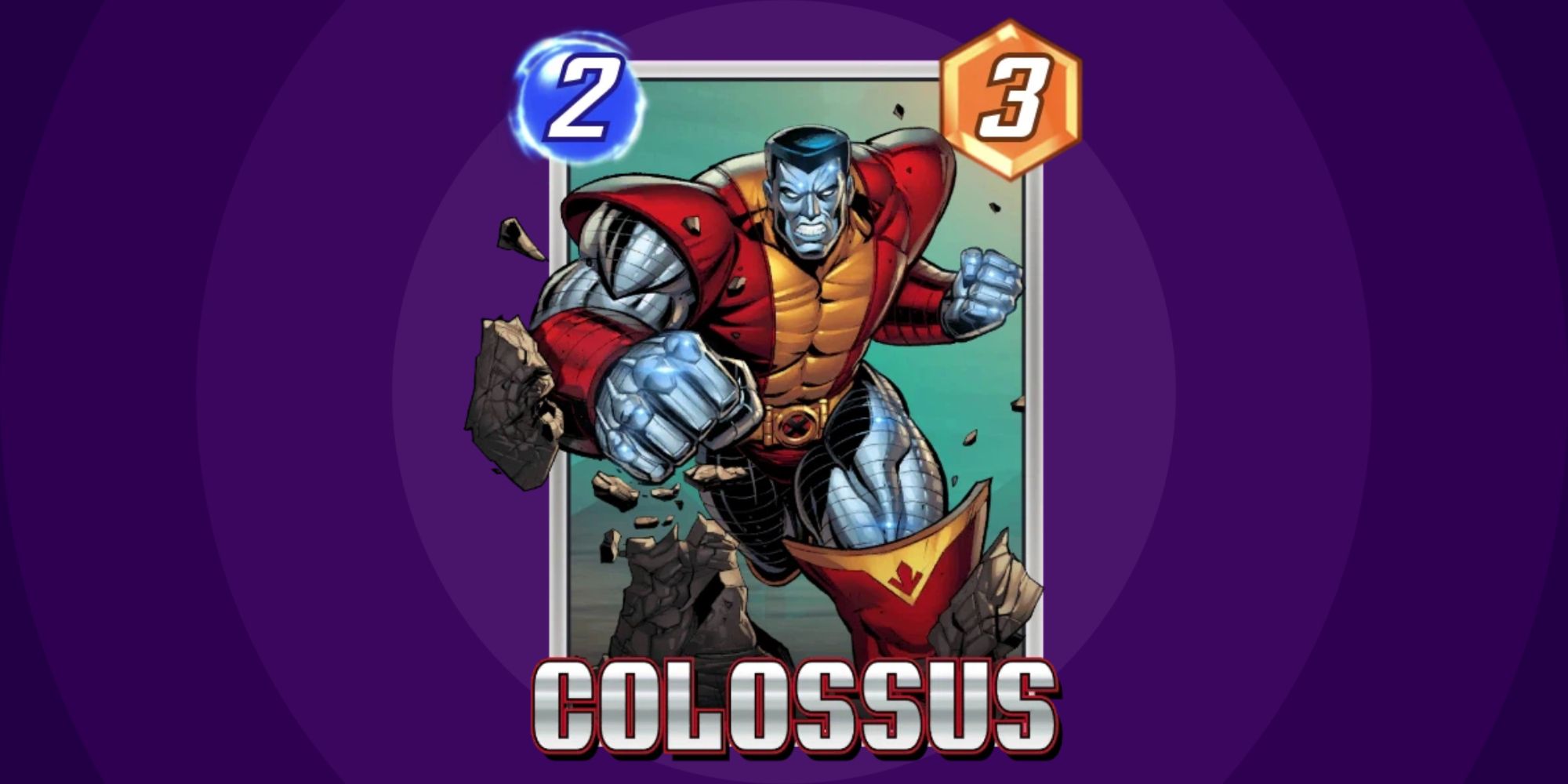 Colossus is a great card that players can utilize within Carnage-themed decks or more generalized destruction decks. Colossus is a pool 1 card that players can obtain fairly early on in Marvel Snap, and he has the Ongoing ability that states Colossus cannot be destroyed, moved, or allow anything to lower his power.
His ability makes this a good card to use with Carnage when needing to have more cards on the playing field, or for when you simply want to uphold Colossus' 3 power rather than sacrificing his card to give Carnage an extra 2-power.
8/10

Wolverine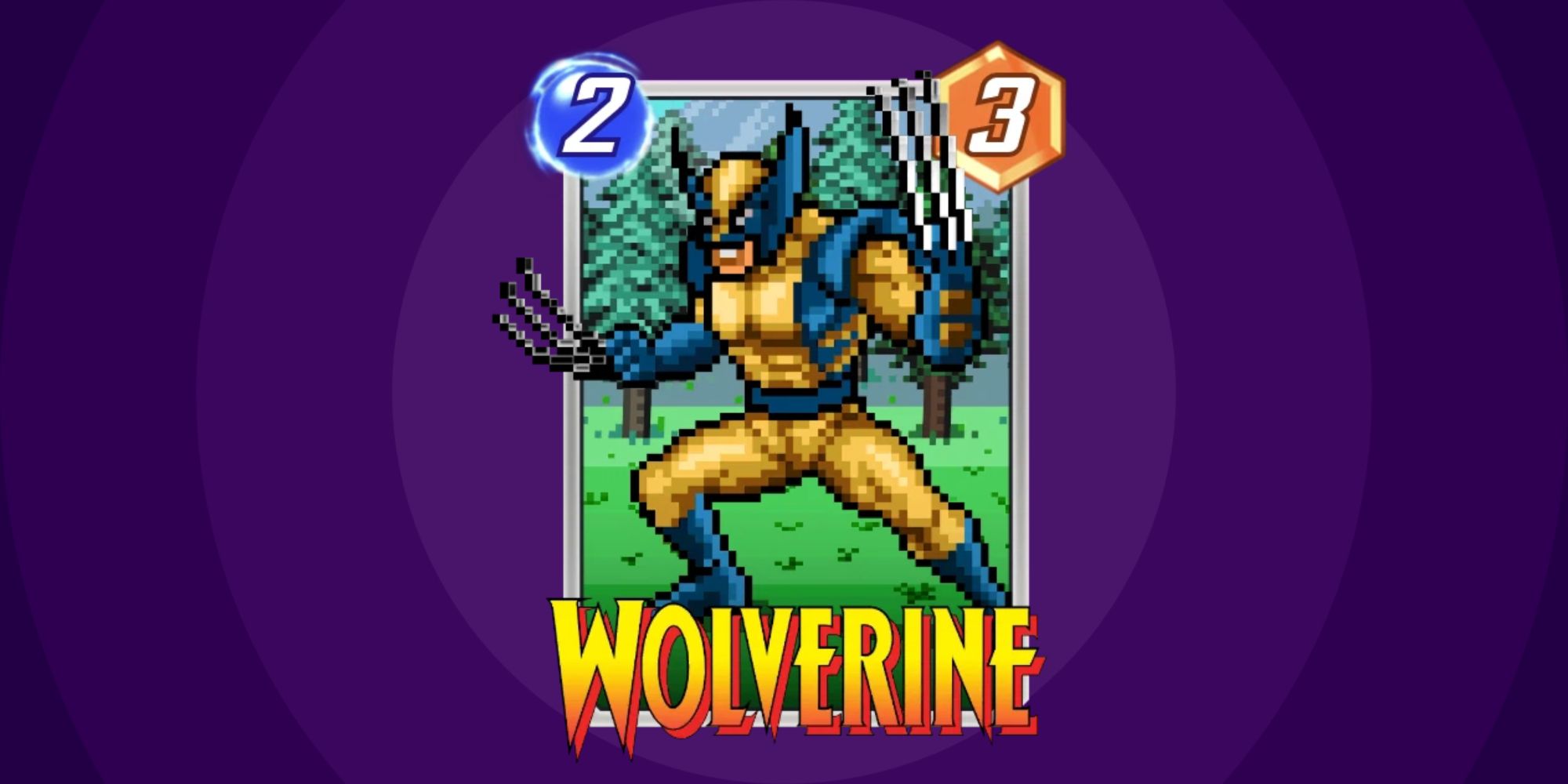 Wolverine, in respect to his canonical powers, is reliant on being destroyed so that he may be played at a random location. This makes Wolverine a great card to combo with Carnage so that Carnage gains his boost in power, and the player keeps a card that provides its own power.
RELATED: Best Marvel Superhero Games, Ranked
Additionally, Wolverine may have a chance to be played at a location that the player initially can't/won't play a card at. Either way, Wolverine is a great card for players to consider when building a deck around Carnage; especially for beginners.
7/10

Angel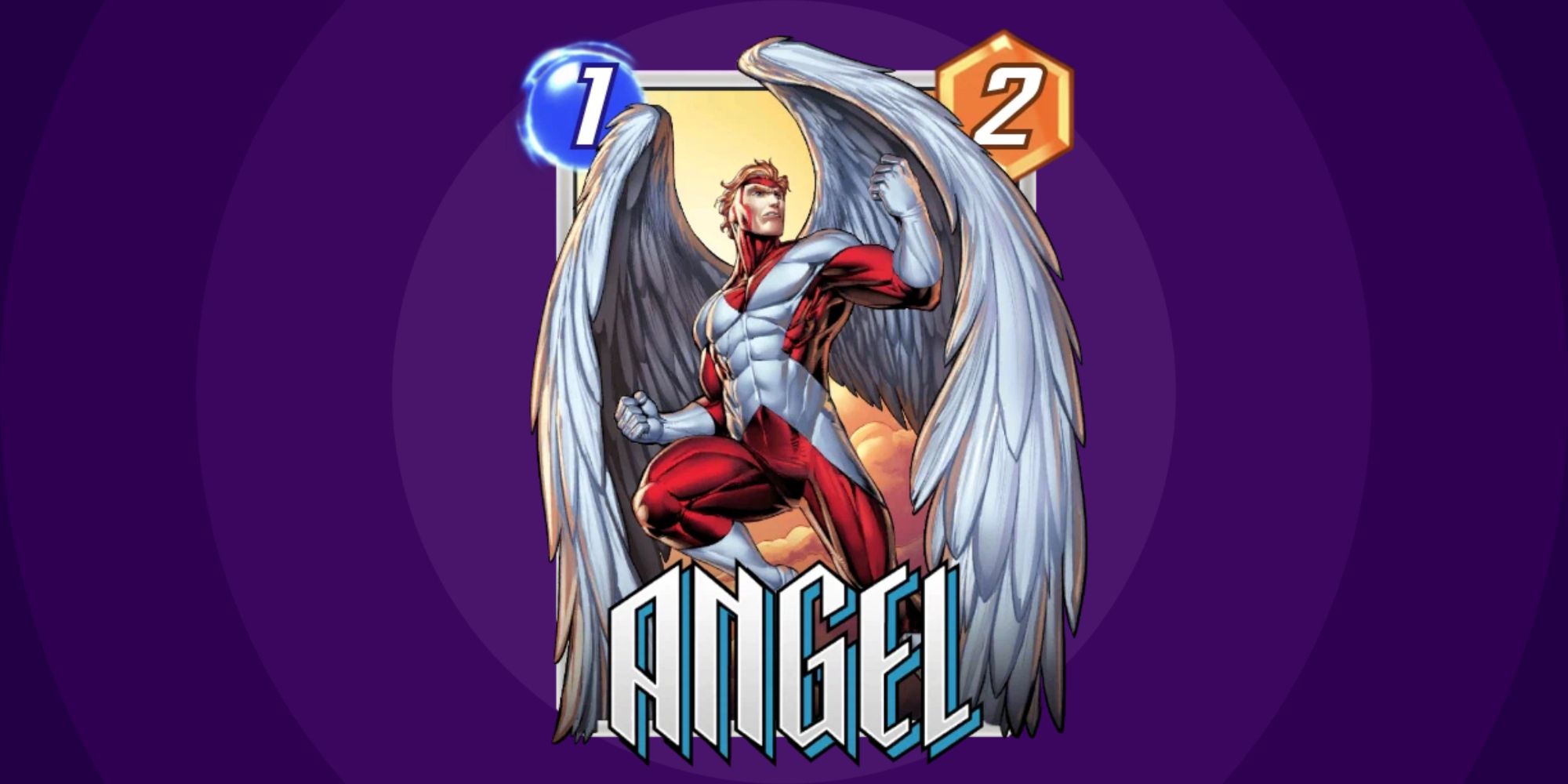 Member of the X-Men, Angel deliberately has an ability that stays true to his hero name; he swoops in from the player's hand or deck to replace a card that has been destroyed. Because of his unique ability, Angel can work incredibly well with Carnage.
Carnage can take out the cards at his location to receive a boost in power, and then Angel will fly in to replace a card that was destroyed. This is a great strategy to utilize when the player wishes to keep more than one card on the location, and it's a great way to uplift that location's power.
6/10

Sabretooth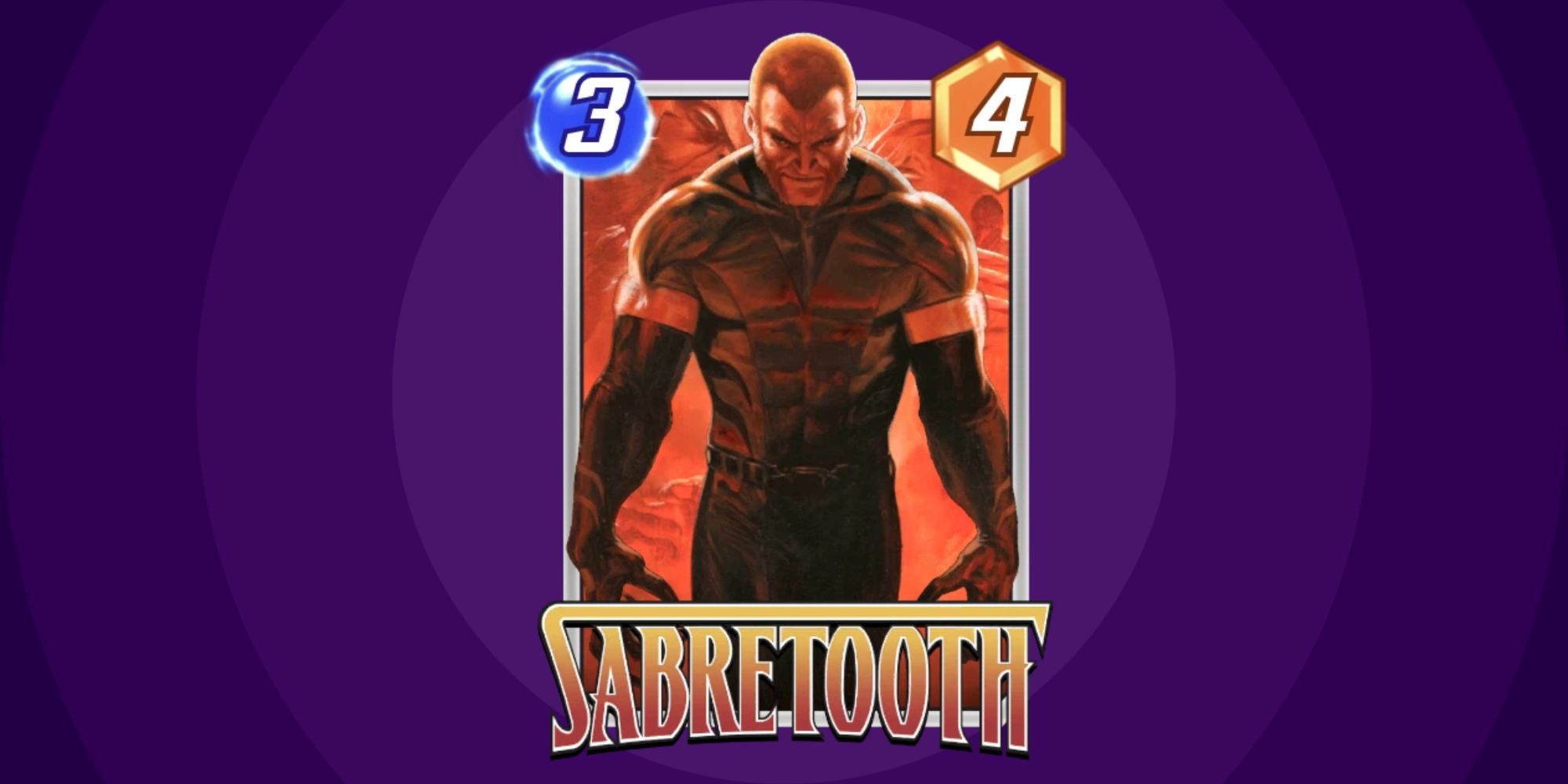 The reckless Sabretooth is just like Wolverine in the fact that they are reliant on being destroyed. The difference between the two is that Sabretooth returns to the players hand upon destruction, and his cost is set to 0.
Like Wolverine, this card is great for giving Carnage his power boost, all while giving the player a chance to play Sabretooth in a different location, or the same, and providing his power for free. Because this card remains intact, Sabretooth goes great in Carnage-themed decks that have cards exist after destruction.
5/10

Nova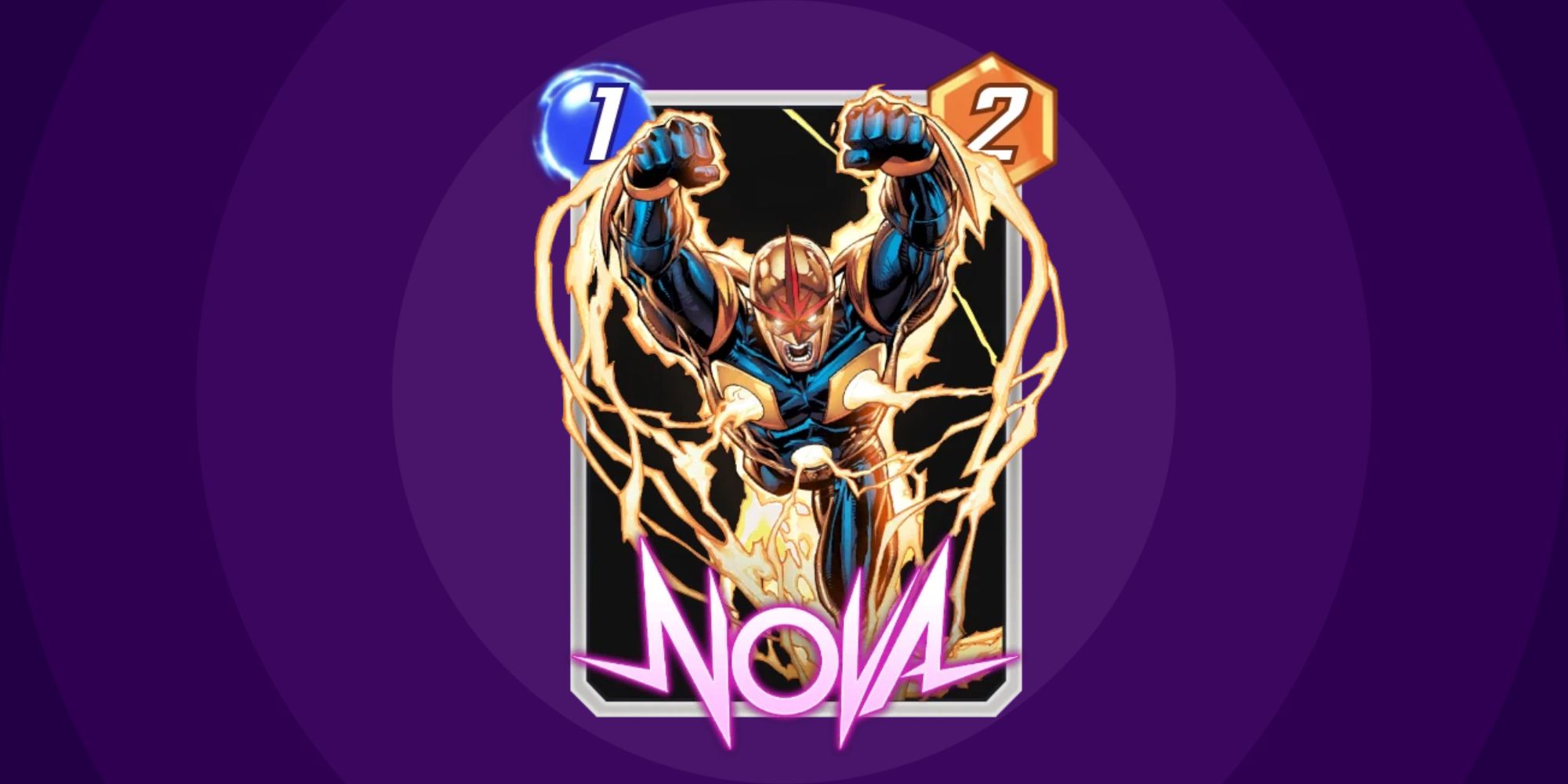 Nova is one of the best destruction cards that players can obtain in Marvel Snap due to his ability. Nova's ability allows him to give all other friendly cards +1 power when he is destroyed. Because of his ability, Nova is a great combo with Carnage so that he may provide Carnage +3 power upon destruction, all while giving other cards the extra boost.
RELATED: Marvel Snap: Best Locations For Ongoing Decks
With the right strategies, the player can initially allow Nova to resemble Blue Marvel but in a more destructive deck. Though Nova is a great addition for any destruction deck, Carnage is one of his best combos.
4/10

Bucky Barnes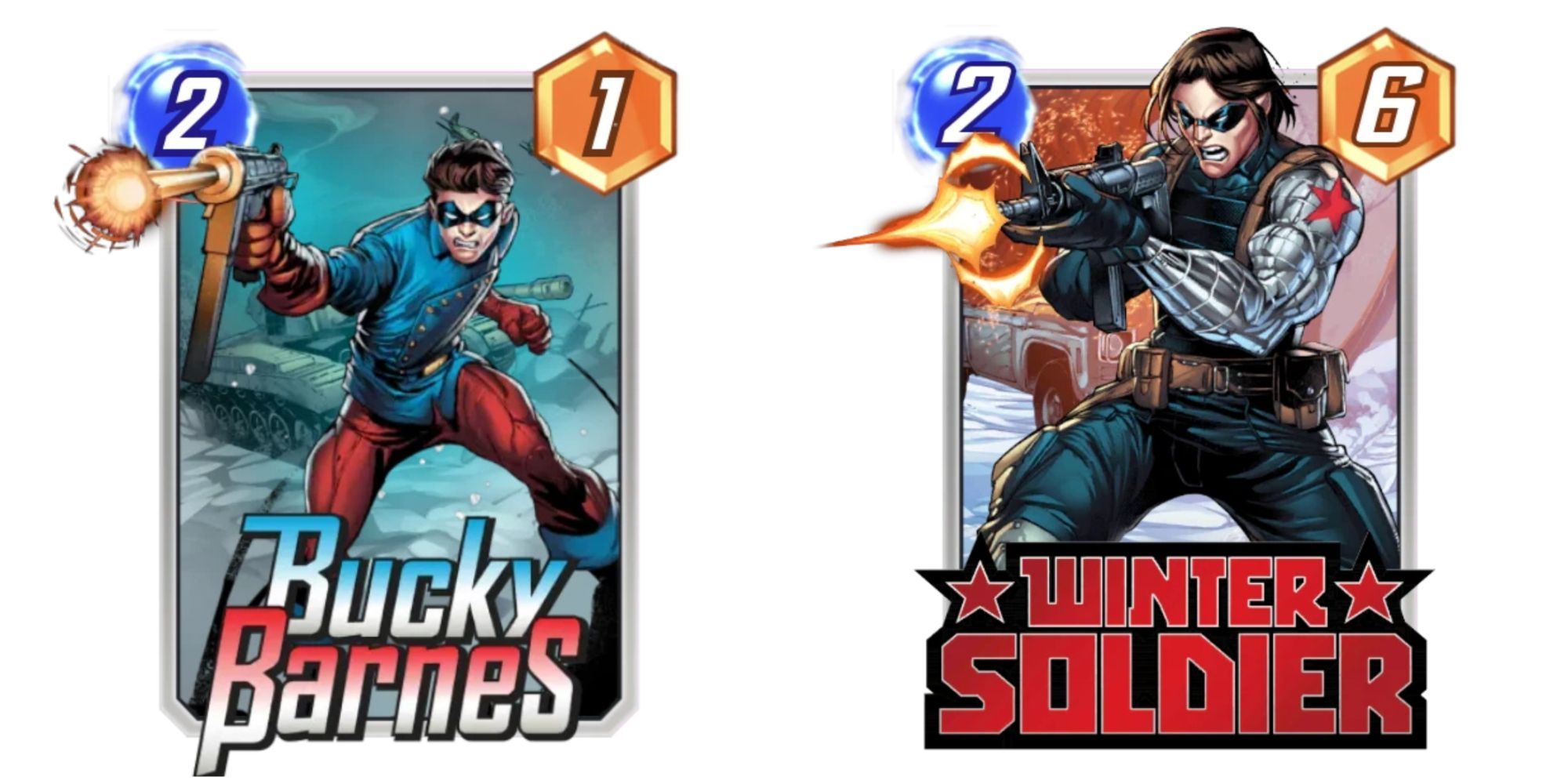 Steve Rogers' best friend, Bucky Barnes finds himself a great card to partner up with Carnage. This is because Bucky is reliant on being destroyed so that his true potential may shine through. When Bucky Barnes is destroyed, his card returns as the Winter Soldier, providing 6 power rather than Bucky's 1 power.
This card is great to play with Carnage because Carnage gains +2 power, and the player receives the Winter Soldier card within that location, adding 6 more power. These two make a very impactful duo when working towards one location.
3/10

Deadpool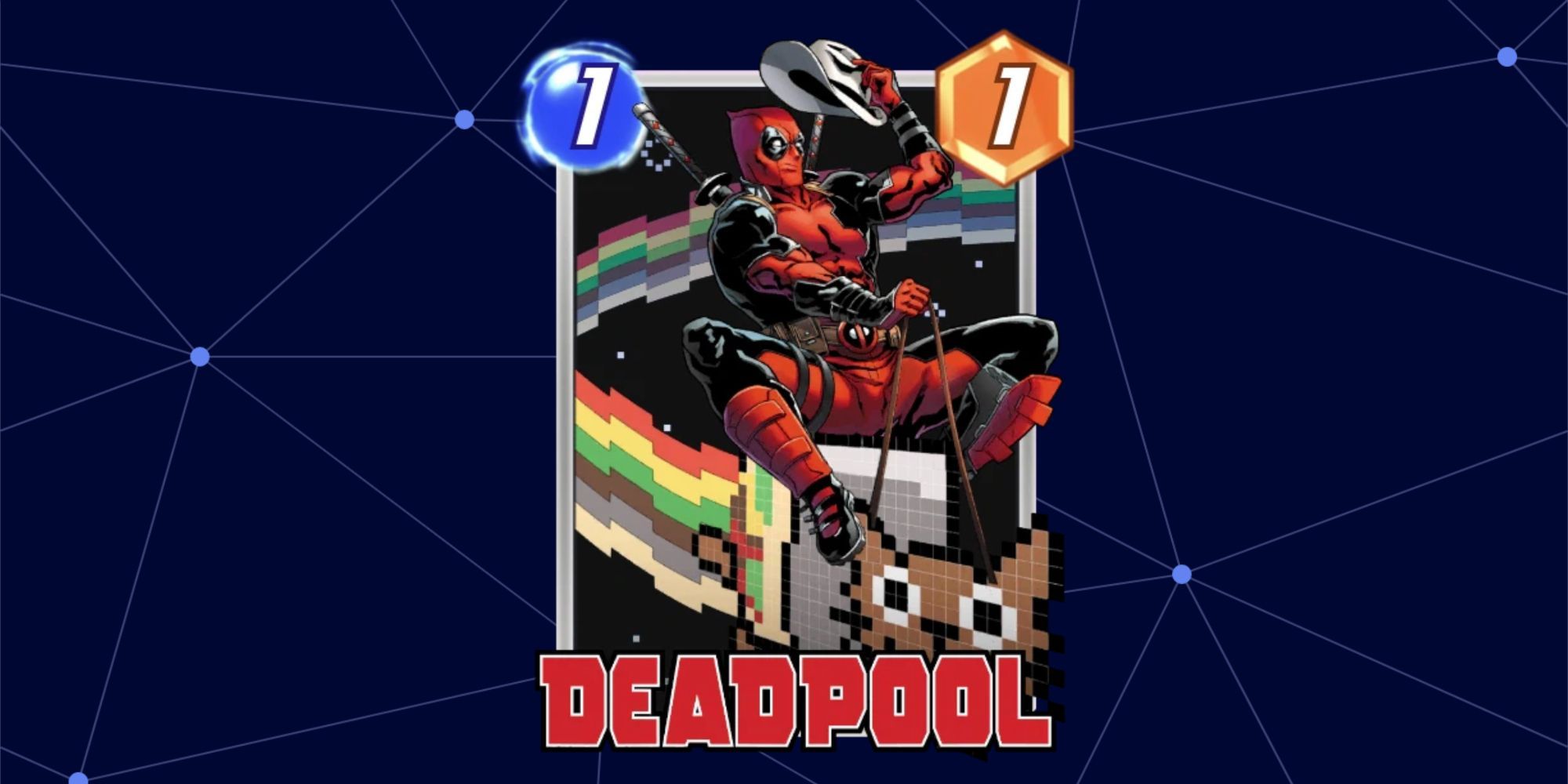 Deadpool is another one of the best destructive cards in the game of Marvel Snap. He also is one of the best 1-cost cards in the game. Deadpool provides 1 power, but when he is destroyed, he returns to the player's hand with double the power.
Early or late-game, Deadpool and Carnage can make an amazing duo, as Carnage can double Deadpool's power, and Deadpool can give Carnage his +2 power bonus. This is great for players strategizing with Deadpool and using Carnage to take over one location while Deadpool will eventually conquer another.
2/10

Death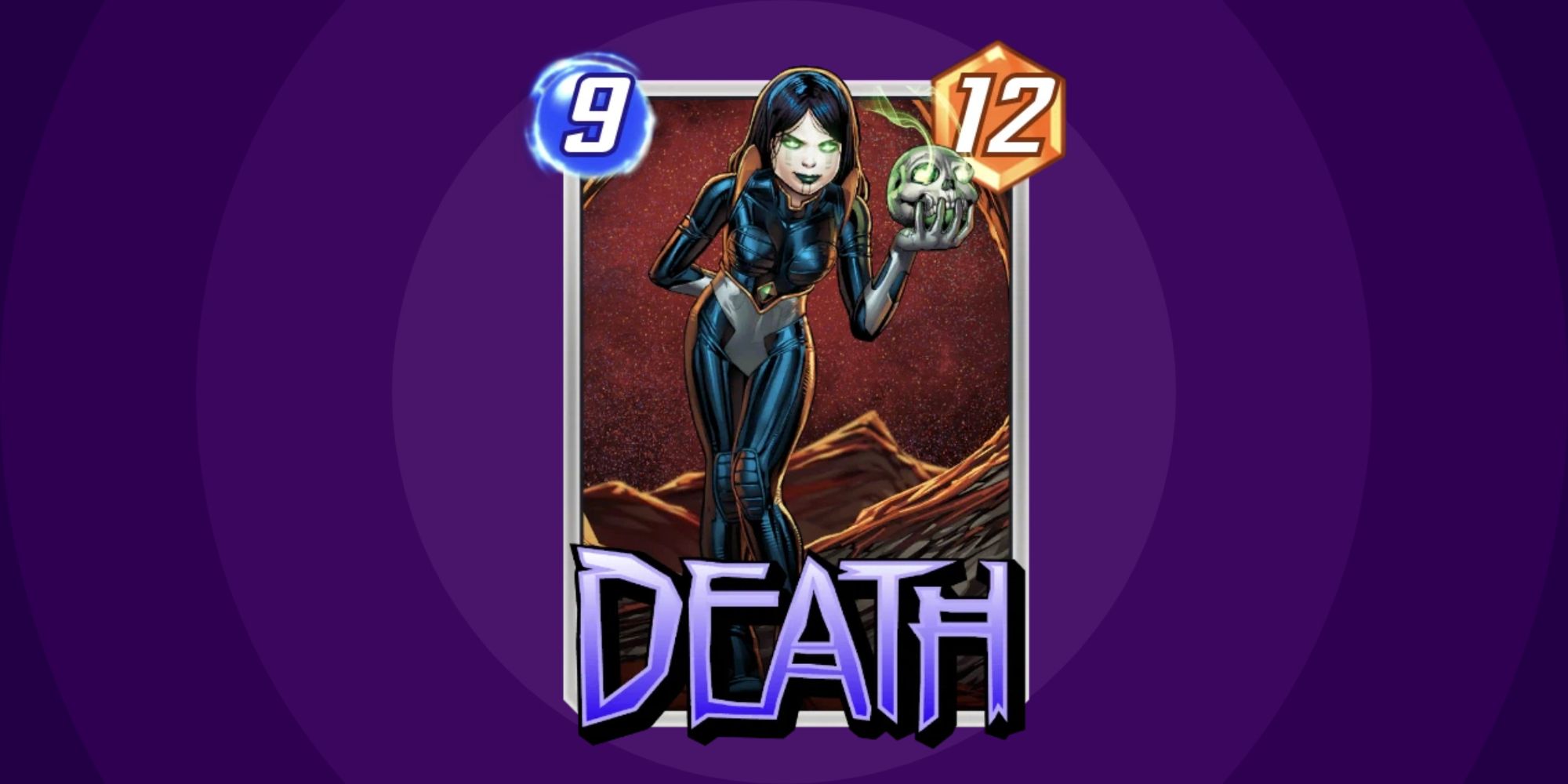 Death is a wonderful card for any player to utilize in destruction decks, and it works in some of the best strategies with Carnage. This is because Death has a cost of 9 energy, but for every card the player destroys, that cost goes down by 1.
This means that when in a combo with Carnage, Carnage can instantly bring down her energy cost by 3 when played onto a location with three other friendly cards. This makes it so that Death is down to a 6-cost card with 12 power, and with other destructive cards, this duo can bring a lot of power very quickly.
1/10

Uncle Ben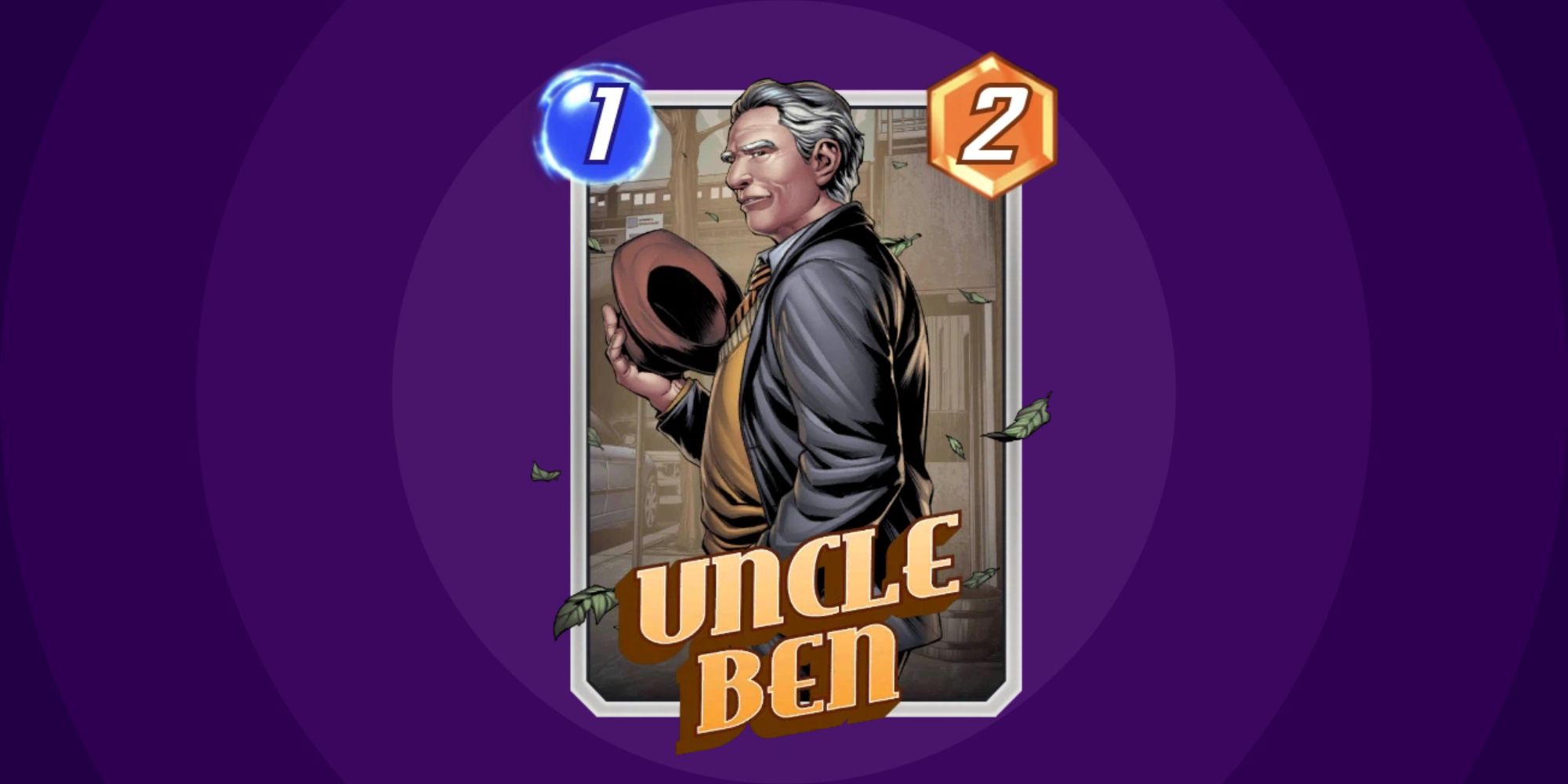 As sad as it is, Marvel Snap uses Uncle Ben's death as a game mechanic for players to utilize within the game. Uncle Ben is a 1-cost card with a surprising power of 2. When Ben is destroyed, Spider-Man is added to the player's hand.
For Carnage, Uncle Ben is an easy target because Ben is only a 1-cost card and Carnage is a 2-cost card. This means that Carnage gets his power boost, and the player receives Spider-Man to use in the game. Spider-Man is also one of the best cards in Marvel Snap, so Carnage and Ben can definitely bring victory to the player.
Marvel Snap is available to play for free on mobile devices and PC.
NEXT: Spider-Man: Miles Morales – Best Suits, Ranked
Denial of responsibility!
Gamers Greade is an automatic aggregator of the all world's media. In each content, the hyperlink to the primary source is specified. All trademarks belong to their rightful owners, all materials to their authors. If you are the owner of the content and do not want us to publish your materials, please contact us by email –
[email protected]
. The content will be deleted within 24 hours.